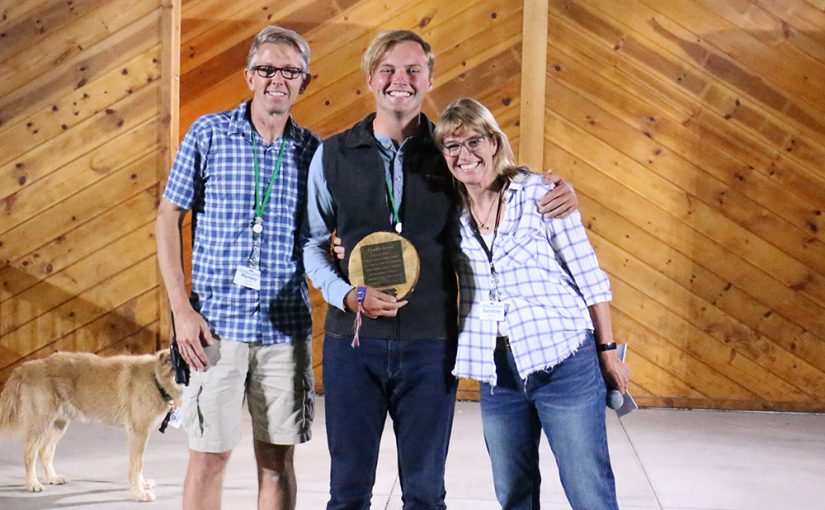 2019 Coach's Award
In 2009, Gold Arrow Camp lost a dear friend. Ken "Coach" Baker (March 10, 1951 – April 5, 2009) worked at GAC as Camp Assistant Director and Director from 1981-1992 and had a huge, positive impact on many of us who are still here at camp today. Ken was instrumental in helping Sunshine purchase Gold Arrow from Jeanie Vezie in 1989, and mentored Sunshine, Monkey, Woody, Chelster, Tigger, Junior, Trapper, and many other GAC staff during their early years working at camp.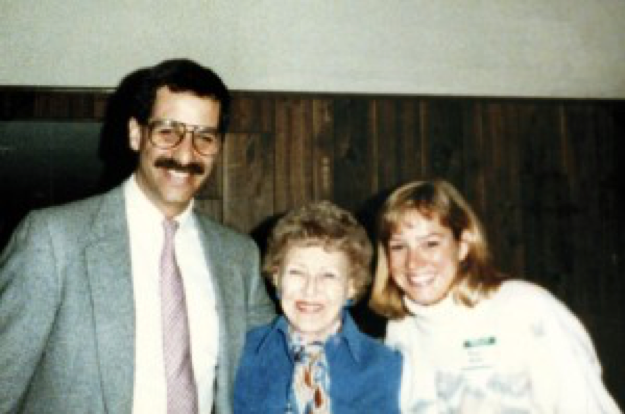 Ken had an amazing way of making even mundane tasks like picking up trash and painting buildings feel monumentally important. He had a way of clapping his hands together and giving a pep talk that got everyone fired up to do their jobs well. Ken had a near-constant smile on his face and took every challenge that came his way in stride. We all knew we could go to him with any problem and he would help us figure out how to fix it.
To honor Ken, in 2009 we established "Coach's Award." This award has been given each year since to a leader at camp, nominated by his/her peers, who motivates others through positive leadership and encouraging words and exemplifies Ken "Coach" Baker's dedication to GAC's vision.
To select each year's recipient, we ask the entire staff to complete a nomination form, where they put the name of one person whom they think deserves this honor. They include comments about the person they nominate. We have such a high caliber of staff, many of whom are extremely positive and exemplify what Coach stood for, and we are grateful for the legacy he left us and that so many people at GAC are incredibly positive and motivating to others.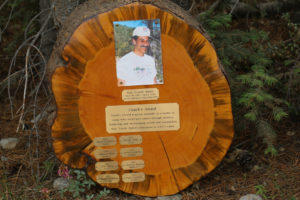 This summer, we had 39 staff members who stood out so much to their peers that they were nominated for this prestigious award. Each of those 39 people made an impact with their positive energy every day at camp.
2019's recipient, Simba, stood out in those many nominations for his positive leadership and love of camp. His name has been added to Coach's Award, which hangs in our camp store.
There were many amazing comments about Simba, including:
To me, Simba is someone who always maintains a positive attitude and carries himself as a positive role model for campers at GAC. In my eyes as a first-year counselor, Simba is someone to model themselves off.
Simba has such a genuine love of GAC, and he truly loves his boys as much as he loves the place. I love watching him interact with his cabins and the other campers he talks to. If we're picking people based on positive leadership, it is hard to pick someone better than Simba. Well done, Simba!
Wow man, you are so good with the kids and staff. You are a friend that I can talk to about anything.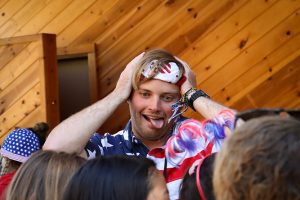 Whenever I see him he has a smile on his face. He makes everyone feel so much better and warms people with his presence. You can tell that he puts a lot of effort into every relationship he has, with staff or a camper. He's all about making sure his boys are having the best possible GAC experience.
Throughout this summer I have been wildly impressed with how well Simba holds himself, how he acts in the face of a challenge, and how welcoming he is in every situation. I feel like I've learned so much about the world and how to value life through talks and watching him live each moment to the fullest. Thank you for being so incredible, I'll never forget what you've taught me.
You have made me a better, more confident person. I have modeled who I want to be as a counselor after you. You have an amazing head, sense of humor, and have never told me a lie. I feel you taught me how to be a part of Valhalla. I love you.
Simba is always encouraging other counselors to stay positive and energetic. He's a great role model for the boys of 32 and has always found a way to make everything his cabin does enjoyable and a lasting memory.
Simba has been such a positive impact on camp and on his campers. He is super outgoing and fun for others to be around.
Simba truly embodies what it means to motivate others. He carries himself in a way that shows campers that they can be themselves. He encourages confidence, teamwork, and leadership to everyone that he meets!
For being such a positive role model and inspiration to the boys of Valhalla. Everyone in camp looks up to him and personally I aspire to one day make an impact on people in the same way that he does.
One of the greatest people I've ever met! He always has a smile on his face. Whenever I see him he gives me a high five. Overall great guy.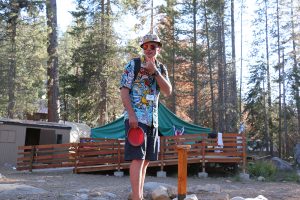 He truly is a pleasure to be around. He is such a warm spirit and truly embraces the values of camp in himself, and in his campers. He lifts my mood and challenges me to be a better staff member, friend, and person myself. I believe that he is one of the most deserving nominees for this award.
His never-ending enthusiasm motivates not only his campers but all the staff around him. He is the most incredible frisbee golf counselor which goes to show that he can make any activity the best activity. Simba inspires me to give more to my campers and live every day to its fullest.
An incredible leader and counselor. Simba is so supportive and creative when working with his cabin. He inspires me to be a better counselor and I am grateful for his friendship and positivity. A true leader.
Simba is always welcoming to all people at camp regardless of who they are or what they do. He is always high energy with his kids and makes sure everyone feels included. He makes sure to engage everyone and makes camp a better place.
Always in good spirits, shows tremendous leadership, spreads the excitement, everyone's hype man- constantly finding something to laugh about. Overall, he's a good role model for everyone!
Simba was a leader in camp this year! He made a positive difference to those around him, and camp is a better place now because of his influence.
A boy inside a man's body. Whenever you see him he's smiling and joining in with the kids. I couldn't believe when he said he was only 22. A great GAC role model, and an inspiration for me.
I am so impressed with his ability to lead his campers so well. He is humble, genuine, kind, fun to be around, and hilarious. So many people at camp look up to him because of the way he carries himself and the magic he makes at GAC. I am so thankful he is here and that campers and counselors alike are able to learn from Simba!
CONGRATULATIONS SIMBA!