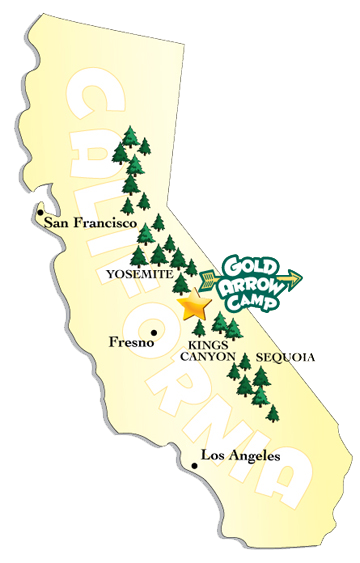 Gold Arrow Camp provides the ideal environment for participation in both wilderness and water activities. The camp operates under a Special Use Permit from the U.S.D.A. Forest Service.
Gold Arrow Camp is located in the heart of California's Sierra National Forest on the shore of Huntington Lake at an altitude of 7,000 feet. Yosemite National Park is 30 miles to the north, and Kings Canyon National Park is 25 miles to the southeast. Gold Arrow Camp is 65 miles northeast of Fresno, California. It takes approximately 1.5 hours to drive from Fresno to Gold Arrow Camp.
Getting to Camp
Staffed charter buses transport campers to and from Gold Arrow Camp with stops in Northern and Southern California. Campers also fly to and from Fresno Yosemite Airport.
Parents can also drive campers either to or from Gold Arrow Camp. We recommend that campers take one of our charter buses on the way to camp, as the bus trip provides an excellent opportunity to start meeting campers and staff. Pick up at the end of the camp session is in the morning, so parents generally stay in the area at one of our recommended accommodations the evening before.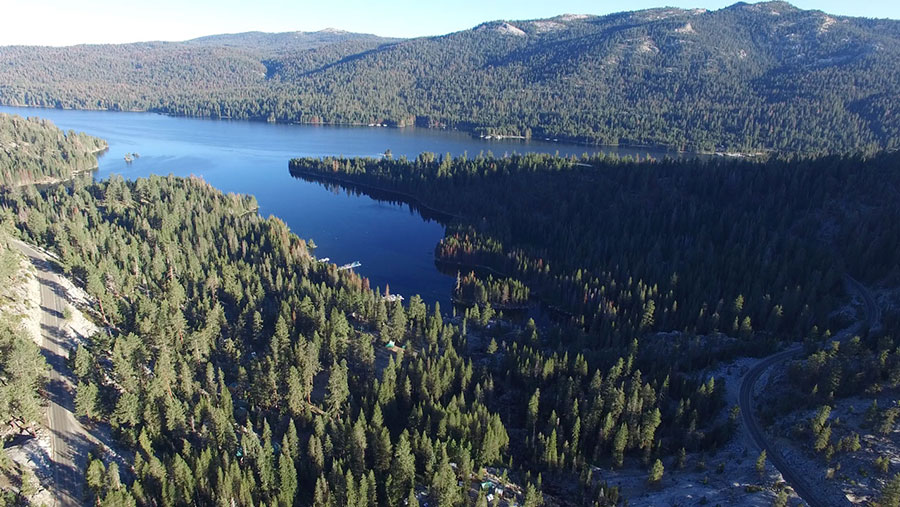 Gold Arrow Camp is located on this cove of Huntington Lake.
Destination GAC