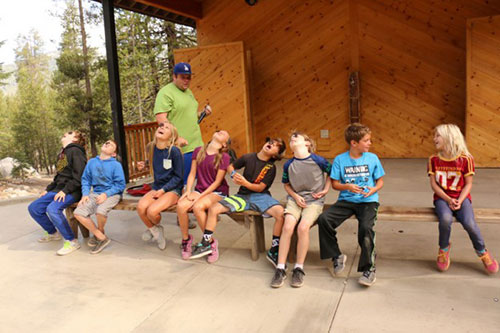 At Gold Arrow Camp, we have been able to successfully accommodate campers who have a wide range of allergies for years; however, we ask that parents contact us directly to discuss severe and/or extensive allergies, so that we can be adequately prepared to accommodate your camper's needs. Call 800-554-2267 or email us to set up a phone consultation with one of our Directors or Wellness Center staff.
What if my child has a food allergy?
Most food allergies (e.g., gluten, nuts, lactose intolerance, etc.) can be accommodated. For an allergy that is present in many foods (e.g., gluten), please arrange for a phone conversation with our Head Cook prior to your child's session to discuss the allergy, alternate foods that can be provided by camp, and food that you can send to augment our menu. We take great care to make staff and campers aware of any food items containing nuts (e.g., peanut butter, granola); such items are not part of our main menu, but we do offer them as options available at meals.
What if my child's allergic reaction requires an Epi-Pen be available at all times?

Campers will be responsible for carrying their own Epi-Pen throughout the session. If your child needs a different kind of support, please contact the camp office to speak with a Director. Please send two Epi-Pens to camp so that we can keep an extra in our Wellness Center in case of loss. We also have Epi-Pens located throughout camp, at Shaver Island, on backpacking trips, and in the Wellness Center for emergency use. All counselors are trained during Staff Training Week to administer an Epi-Pen.
Have More Questions?
Please email us or call the camp office at 800-554-2267.