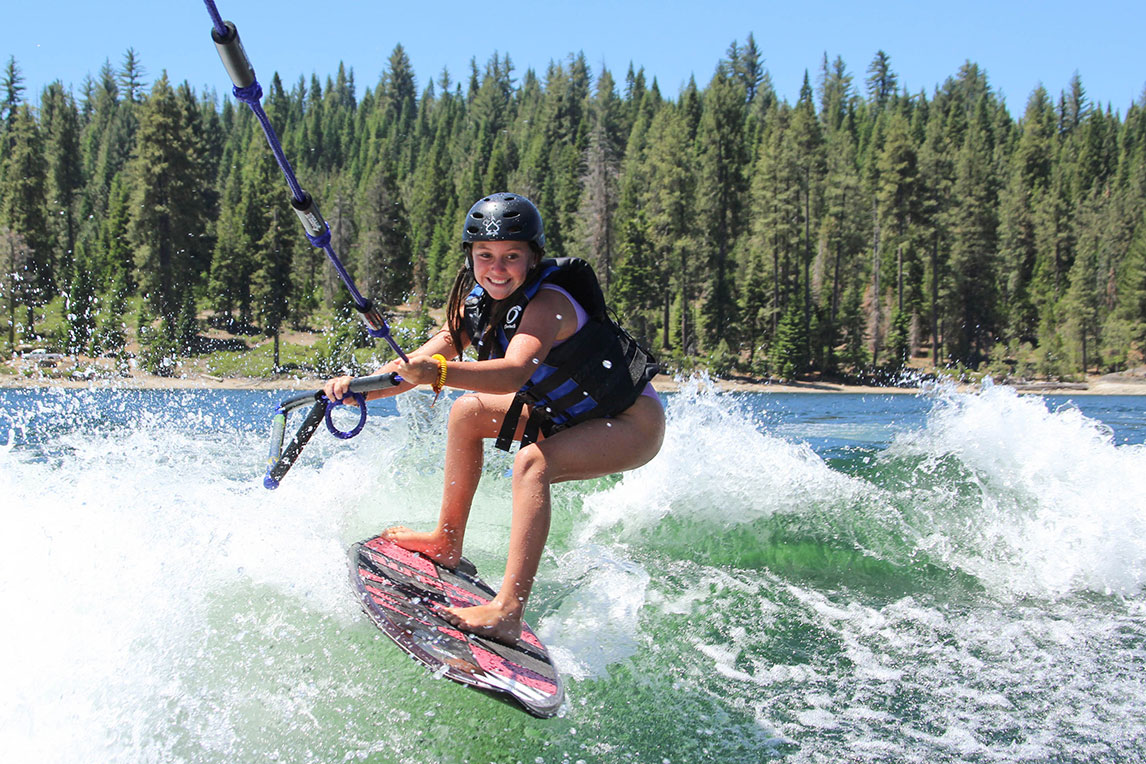 We have more than 20 non-competitive, outdoor recreational activities we participate in at Gold Arrow Camp. These include waterfront activities, traditional camp activities, and our outdoor and challenge course activities! To watch our activities in action, click on the videos below.
Waterfront Activities
Traditional Activities
Wilderness/Challenge Activities
Campers most often participate in activities as a group with the other campers in their cabin. These shared experiences build a framework for the group to bond, strengthen friendships, and create memories. For most days during a two-week session, each cabin is scheduled for a variety of activities in the morning, afternoon, and evening. This ensures that campers will try most of the activities while at camp, even if they are a little unsure or nervous about a particular one. Campers are never forced to try an activity—we call it "challenge by choice"—but they are required to attend and strongly encouraged to participate. There are certain activities, such as mountain biking and canyoneering, in which only our oldest campers participate.
Our youngest campers, the Bears (approximate grades K-3), take an overnight hiking trip out of camp. The hike is approximately one mile, and packs and sleeping bags are delivered to the camp site for a low-key introduction to backpacking.
Our "middle-aged" campers, the Tigers and Lions (approximate grades 4-7), experience a real overnight trip, complete with backpacks, and walk approximately 3-6 miles to sites such as Twin Lakes and Indian Falls. Campers are taught "Leave No Trace" principles and respect for the environment while learning how to prepare and store food, and survive in the wilderness. Groups are always able to communicate with camp through the use of communication devices that allow for texting and tracking.
The programs in which children are selected to participate are subject to change based on the directors' discretion.
Destination GAC