Health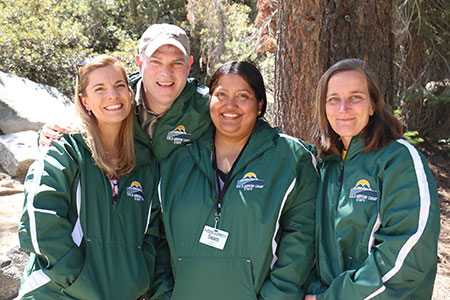 The health and safety of campers and staff are Gold Arrow Camp's top priority. We provide counselor supervision, safety equipment, and training to help ensure campers have a safe experience. Our staff encourage campers to gain independence, learn new skills, and build confidence while maintaining the structure and supervision necessary for their safety. Gold Arrow Camp utilizes the resources and programs as outlined below to promote the health and safety of everyone in our camp community.
Two registered nurses live on-site and are always available to campers and staff for first aid, disbursement of medications, and general care as needed. As per the American Camp Association Standards, we store and dispense all medications through the Wellness Center. For illnesses and medical emergencies requiring additional assistance, we follow appropriate EMS procedures. The closest hospital is approximately ninety minutes from camp, with emergency helicopter transportation available if needed for a faster transport time. Parents must complete a health history and a medication card for each camper prior to camp attendance. All medications and health histories are confidential.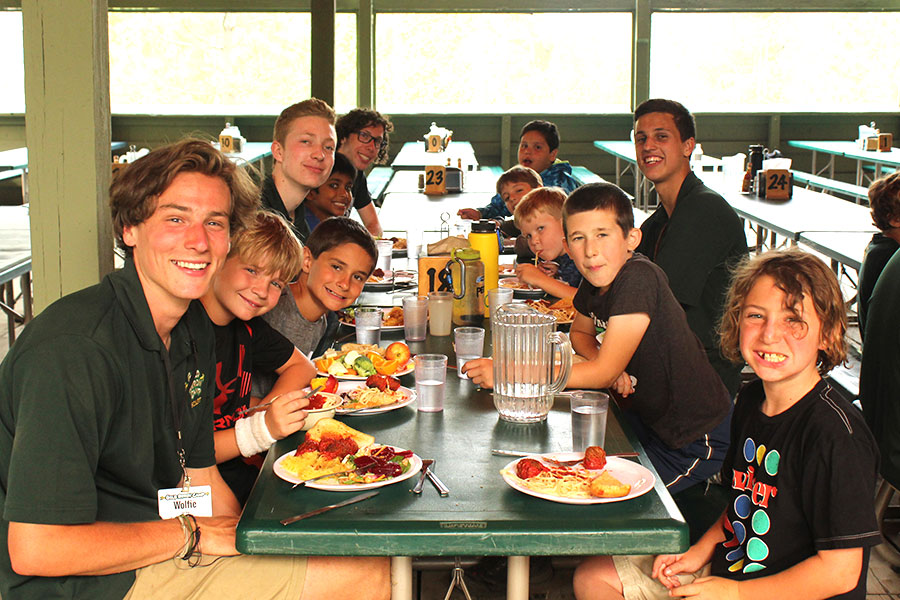 Camper Supervision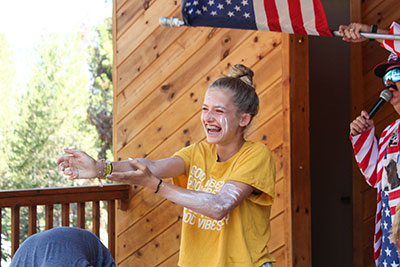 Our counselors are an integral part of providing excellent care to our campers. We assign at least two counselors to each cabin of 8 to 10 children. The counselors sleep in the cabin with the campers and supervise the group throughout the day. All of our counselors attend a 10-day orientation at the beginning of the summer, prior to camper arrival, to train in program areas, learn our emergency procedures, and understand health and safety precautions. Counselors remind and/or help campers with personal hygiene, including use of sunscreen, keeping hydrated, changing clothes daily, brushing teeth, and showering at least every other day. For bathroom visits during the night, campers awaken their counselor, who escorts them to the bathroom.
We require safety equipment such as helmets, harnesses, and lifejackets for most of our activities. We also require campers and staff to follow safety guidelines in order to participate at each activity. Our staff are trained in their specific program area, and they provide campers with careful instruction and supervision. All counselors are certified in CPR, staff instructing waterfront activities are Lifeguard certified, and all backpacking instructors are Wilderness First Aid certified. Two-way radios are positioned throughout camp, including the camp Wellness Center and Office, for emergency communication.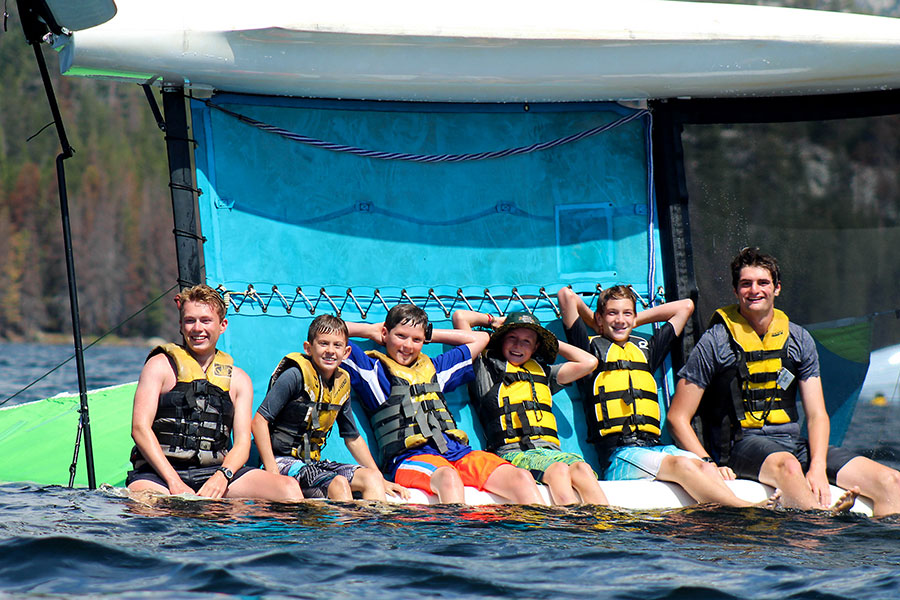 Camp support staff provide assistance to our camp community by checking campers' hands before each meal, inspecting cabins daily, and helping younger campers with personal hygiene.
We require campers to shower at least every other day. Campers who wish to shower daily can do so during designated times (usually before breakfast, during rest hour, or immediately following evening activities). Younger campers (Bears & Tigers) are scheduled for specific shower times. Private showers with hot water are available throughout camp. Counselors and support staff are discrete when handling bathroom accidents in sleeping bags and clothing.
All visitors must check in with the camp office upon entering camp. Staff are directed to stop visitors they do not recognize and escort them to the camp office immediately. Gold Arrow Camp's access road is gated and locked during the night. A security guard makes rounds throughout the night. If you have any questions or need additional information, please contact Gold Arrow Camp.
Dining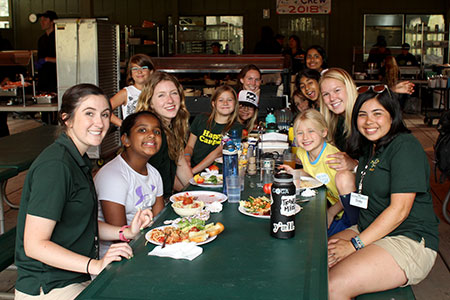 Gold Arrow campers and staff enjoy three meals per day in our open-air dining porch overlooking Big Creek and the beautiful Sierra Nevada. We provide campers and staff with delicious, well-balanced meals and offer a variety of options. We believe great food is an important part of our camp experience.
Campers dine family-style while sitting with their cabin group and counselors. Kitchen Patrol (KP) gives campers an opportunity to help with set-up and clean-up of their cabin's table. Counselors encourage good table manners and monitor that campers are eating well-balanced meals. Camp support staff check campers' hands upon entering the dining porch to help ensure the health of our camp community.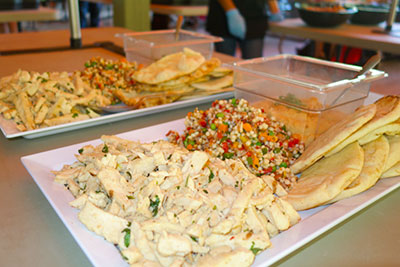 When feeding many people, we understand that it's important to provide choices, so we select a wide variety of menu items that provide nutritional meals and appeal to campers. We can also accommodate most special dietary needs and allergies with our regular daily meal offerings. (Read here for more information about special dietary needs.) To see some of the daily options, in addition to our regular menu items, click here.  If your child has a food allergy and you have questions regarding our accommodations for that particular allergy, please call our camp office at (800) 554-2267. We inform our kitchen staff, nurses, and counselors of camper allergies.
Snacks
Snacks are available throughout the day for campers requiring between-meal snacks. A healthy snack (apple, string cheese, carrots, raisins, or similar) is also available each evening at 8:00 p.m.
Birthdays
We celebrate birthdays at Gold Arrow Camp! If your child's birthday falls during their camp session, our kitchen staff makes a decorated birthday cake in their honor to be shared with their cabin group. We'll seat your camper on a chair and counselors will lift them up as everyone on the dining porch sings "Happy Birthday." We then document the special occasion with a picture to be posted in the on-line photo gallery.
Click the link below, and look at what our campers have to say about Gold Arrow Camp.