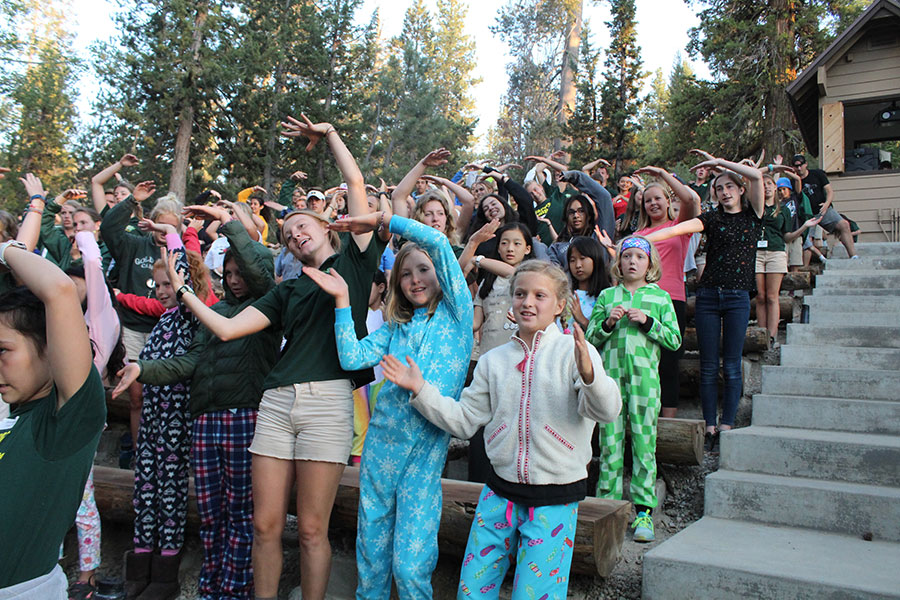 Here we land again, Sierra Summer.
Holding hands again, sky so blue.
Oh, yeah, we made it,
No longer separated,
From all our closest friendships,
and starting some anew…
Chorus:
Gold Arrow Camp
Whadda, whadda, whadda, wa,
My favorite camp,
Whadda, whadda, whadda, wa,
No other camp,
Whadda, whadda, whadda, wa,
Will ever do, whoa.
I hike and sail and water-ski,
and breathe air that is good for me.
There's no place that I'd rather be,
than good old GAC!
Mom, there are bears here,
But I ain't seen 'em yet.
They said to toss my candy,
Or they'll jump in my bed.
Think I'll chow that Snickers,
I snuck into my tent.
Cause one big bite from Yogi,
Would sure make quite a dent.
Repeat Chorus
I wish I could stay longer,
and sleep under the stars.
I sure don't miss the city,
the bad air and the cars.
Can't wait to come next year.
MY COUNSELOR WAS SO COOL!
Sure did learn much more here,
than I ever did in school.
Repeat Chorus
>
Destination GAC