Camper Standards of Behavior and Appearance
Please review the following Camper Standards of Behavior and Appearance with your child and make sure that your camper knows to tell a GAC staff member if they feel their fun or enjoyment of camp is being jeopardized by any camper or staff member.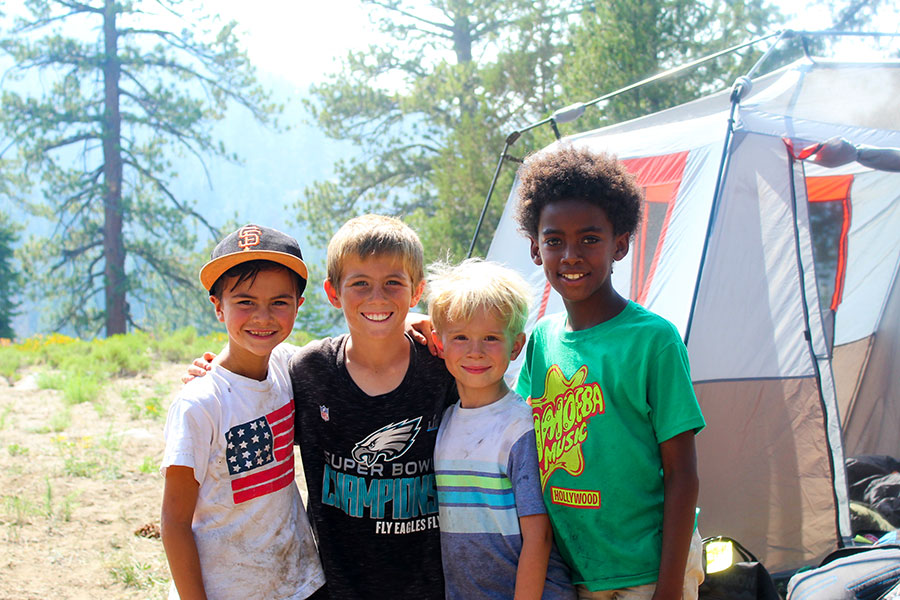 Gold Arrow Camp Camper Standards
To maintain a wholesome, fun, child-focused environment free of social pressures and negative influences, Gold Arrow Camp has developed the following behavior and appearance guidelines, which will be strictly enforced. Please review them with your child before submitting this form. If you are concerned that your child may not be able to meet our Camper Standards, please consult with a Camp Director immediately.
Dismissal from Camp: I understand that the camp reserves the right to dismiss a camper whose conduct is dangerous, illegal, or at the discretion of the camp director, detrimental to the camp and/or to other campers, otherwise unsatisfactory, or does not meet the following Camper Standards of Behavior and Appearance:
Camper Standards of Behavior and Appearance: Gold Arrow campers are expected to treat other campers and staff with respect at all times, and value each camper's right to have a fun experience.
The following behaviors are not permitted at Gold Arrow Camp and will result in camper being dismissed from camp without any tuition refund:
Teasing, taunting, threatening or discriminating comments, or harassment or hazing of any kind.
Violence of any kind.
Use of foul language or discussion of inappropriate topics as determined by the Camp Directors.
Possession or use of tobacco, alcohol, or illegal drugs. All prescription and over the counter medications must be stored in the Wellness Center and administered under the supervision of our camp Health Personnel.
Sexual or intimate relationships.
Unauthorized absence from cabin or activity.
Abusive or disrespectful behavior towards any member of the camp community.
Inappropriate appearance or attire (see below).
Possession or use of personal electronic equipment (cell phones, electronic games, portable stereos, etc.).
Destruction, vandalism (including graffiti), or theft of any property belonging to camp or another community member.
Possession or use of weapons.
Use of vehicles.
Appearance and Attire: Campers should bring to camp clothing that is appropriate for an outdoor, active camp program. Use of make-up and/or wearing of expensive or trendy clothing are discouraged while at camp.
Campers are not allowed to bring personal animals to camp.
The following are not allowed at camp:
Clothing with any words, logos, or graphics depicting violence, bands who play violent music, drugs, alcohol, or inappropriate language or topics.
Jewelry that includes collars, chains, and face or body piercings. Earrings are allowed.
Clothing or appearance that is distracting, unsafe or inappropriate per camp's discretion.

Clothing that does not cover undergarments, crop tops (tops and bottoms must meet at all points), and shorts that do not cover camper's bottom. Clothing must fit closely enough so that the camper is not at risk for injury due to clothing getting caught in belay ropes, etc.
Note: We will strictly enforce our dress code. To avoid being required to mail additional clothing to camp, we ask that parents supervise packing and make sure that no inappropriate clothing items are brought to camp.
GAC considers the positive example parents set for their campers and the cooperation of parents essential for it to carry out its mission. Parents are expected to support all policies, rules, and regulations, and cooperate with and act civilly toward members of the GAC community, including our staff and contracted vendors providing service to GAC both on site and off site. Unacceptable parent behavior may result in non-renewal or termination of Camper's enrollment. Parent agrees that GAC's decision for non-renewal or termination shall be final and at its sole discretion.