Camper Standards of Behavior and Appearance
To maintain a wholesome, fun, child-focused environment free of social pressures and negative influences, Gold Arrow Camp has developed the following behavior and appearance guidelines, which will be strictly enforced. If you are concerned that your child may not be able to meet our Camper Standards, please consult with a Camp Director prior to enrolling your child.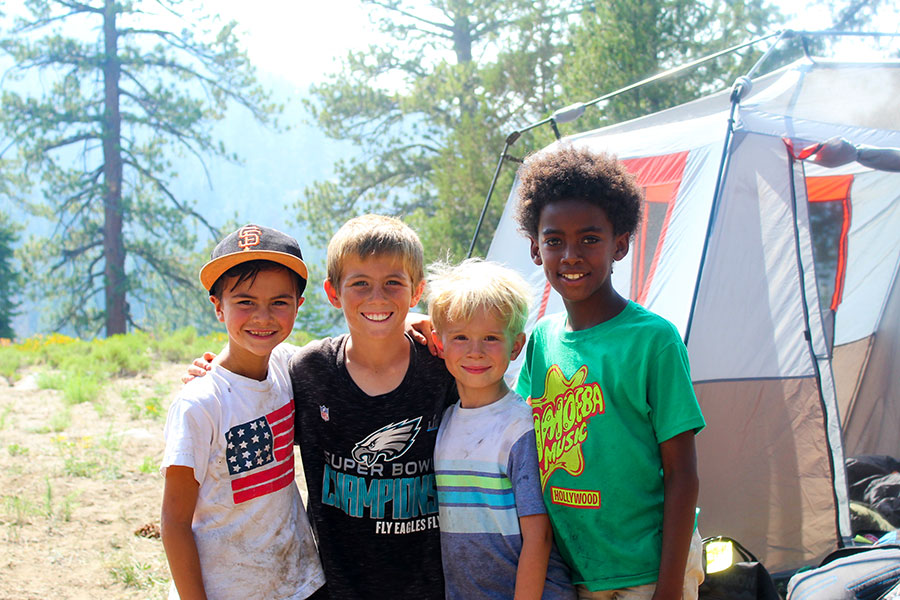 Gold Arrow Camp Camper Standards
For children to be safe in our camp program, campers need to be able to:
Follow a structured schedule in a group setting.

Follow verbal or written directions and guidelines when given by an adult to a group of ten children.  

Live, interact, and sleep in a group setting (tent or cabin with 12-14 people) without disrupting others' sleep or camp experience.

Self-manage frustrations or emotional outbursts.

Be able to walk up to three miles daily over uneven terrain (including hills and rocks).
Gold Arrow campers are expected to treat other campers and staff with respect at all times, and value each camper's right to have a fun experience.
The following behaviors are not permitted at Gold Arrow Camp and will result in disciplinary action (up to being immediately dismissed from camp without any tuition refund):
Teasing, taunting, social aggression, threatening or discriminating comments, or harassment or hazing of any kind towards any member of the camp community, including when camper is not at camp.

Violence of any kind.

Use of foul language, discussion of inappropriate topics, or possession of inappropriate media (magazines, books, etc.) as determined by the Camp Directors.

Possession or use of tobacco, alcohol, or illegal drugs. All prescription and over-the-counter medications must be stored in the Wellness Center and administered under the supervision of our camp Health Personnel.


Sexual or intimate relationships.

Unauthorized absence from cabin or activity.

Abusive or disrespectful behavior towards any member of the camp community.

Inappropriate appearance or attire (see below).

Possession or use of personal electronic equipment (cell phone, electronic game, mp3 player, laptop computer, e-reader, etc.).

Destruction, vandalism (including graffiti), or theft of any property belonging to camp or another community member.

Equipment used to perform significant body alterations, including tools and materials used to tattoo or pierce skin.
Appearance and Attire: Campers should bring to camp clothing that is appropriate for an outdoor, active camp program. Use of make-up and/or wearing of expensive or trendy clothing that distract from a wholesome, outdoor camp environment are discouraged while at camp.

The following are not allowed at camp:
Clothing with any words, logos, or graphics depicting violence, bands who play violent music, drugs, alcohol, or inappropriate language or topics.

Jewelry that includes collars, chains, and face or body piercings. Earrings are allowed.

Clothing or appearance that is unsafe or inappropriate per camp's discretion: e.g., tops that expose any part of the breasts, shorts that expose undergarments or any portion of the buttocks. Clothing must fit closely enough so that the camper is not at risk for injury due to clothing getting caught in belay ropes, etc.

Any permanent tattoos need to be covered at all times with clothing.
Note: We will strictly enforce our dress code. To avoid being required to mail additional clothing to your child at camp, we ask that parents supervise packing and make sure that no inappropriate clothing items are brought to camp.