To free up our Wellness Center staff to attend to the increased health screening, testing, and treatment protocols required this summer, all camper prescription medications, as well as any over-the-counter medications or vitamins taken daily, must arrive at camp in pharmacy-prepared single dose packaging prepared by a pharmacy of your choice.
Medications in liquid or powder form, inhalers, and epinephrine pens must be sent in their original packaging with clearly labeled instructions on the container and the medication card (card sent in May) for dosage. Please do not send over-the-counter medications that are not taken daily, as these are already stocked in our Wellness Center.  For over-the-counter medications taken daily, please have your pharmacy include those in the appropriate individual package(s) by dose if combining with prescription medication.
To help with distancing of our cabin groups during medication distribution, cabins will be assigned a specific time to stop by the Wellness Center, and those times will correspond with the staggered meal times. The standardized medication distribution for cabins will fall within the following times: 7:30-8:45am, 12:00-1:15pm, 5:00-6:15pm, and 8:00-9:00pm. Please consult with your physician and pharmacist to plan your child's medication accordingly. You may choose any pharmacy to pre-package your camper's medication. CVS online is one of the large pharmacies that offers this service.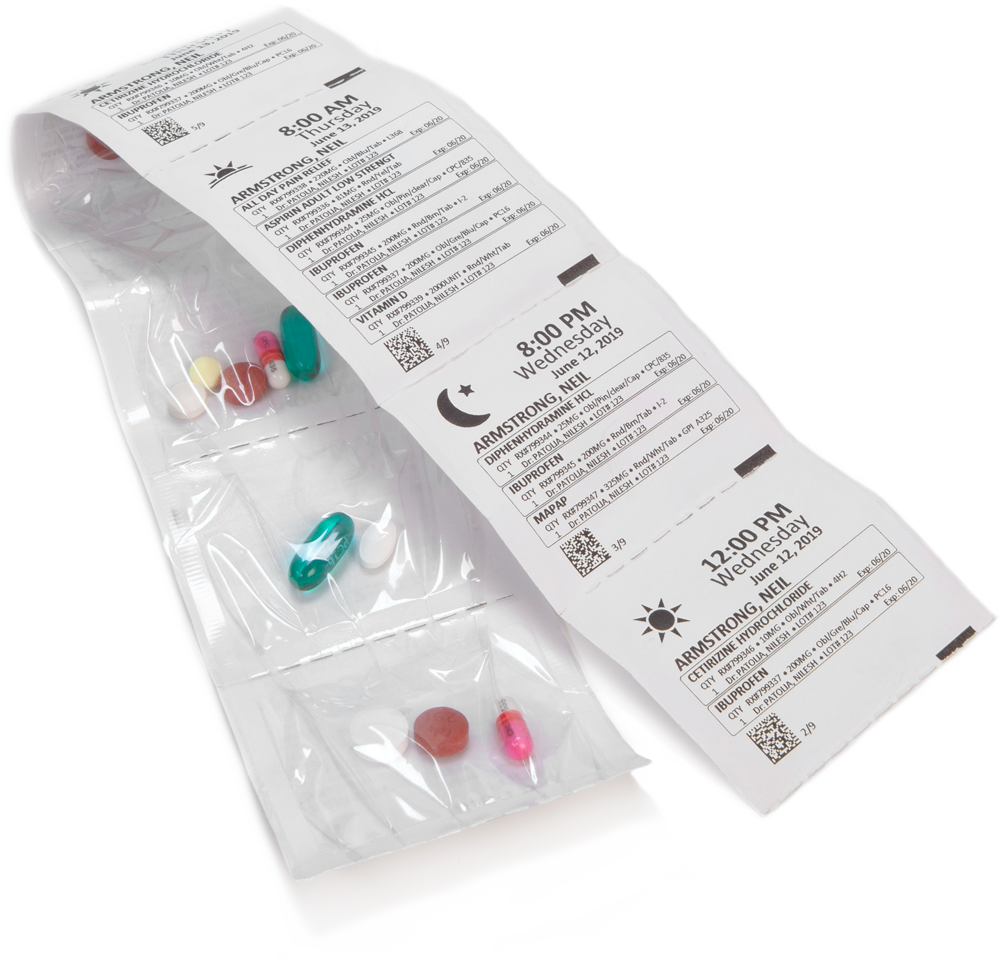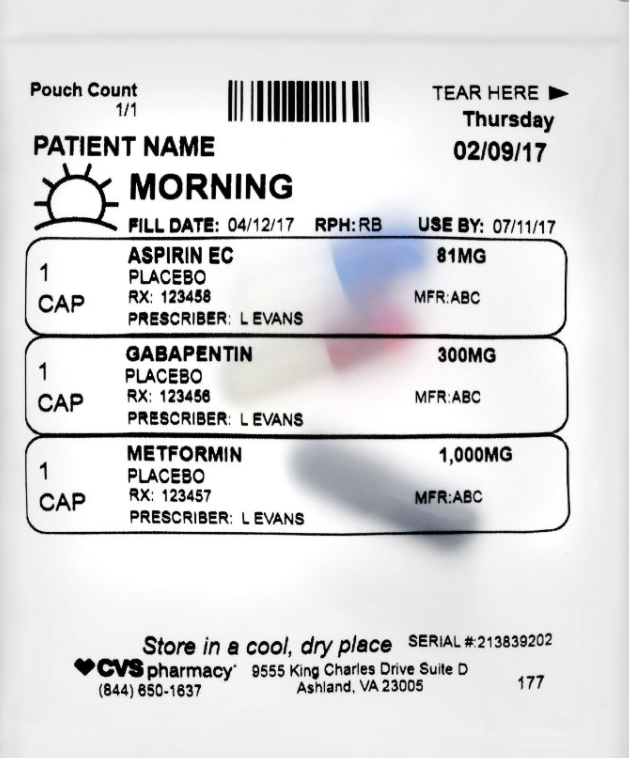 If you are unable to have your child's medications in pharmacy-prepared single dose packaging (as noted and pictured above), please send all medication in the original prescription container with the pink medication card. The directions on the medication card must match the prescription container as prescribed by your child's physician. Over-the-counter medication taken daily must also arrive at camp in the original package with directions included on the pink medication card.
Parents – Do NOT package your child's medication in at-home pill boxes or baggies!