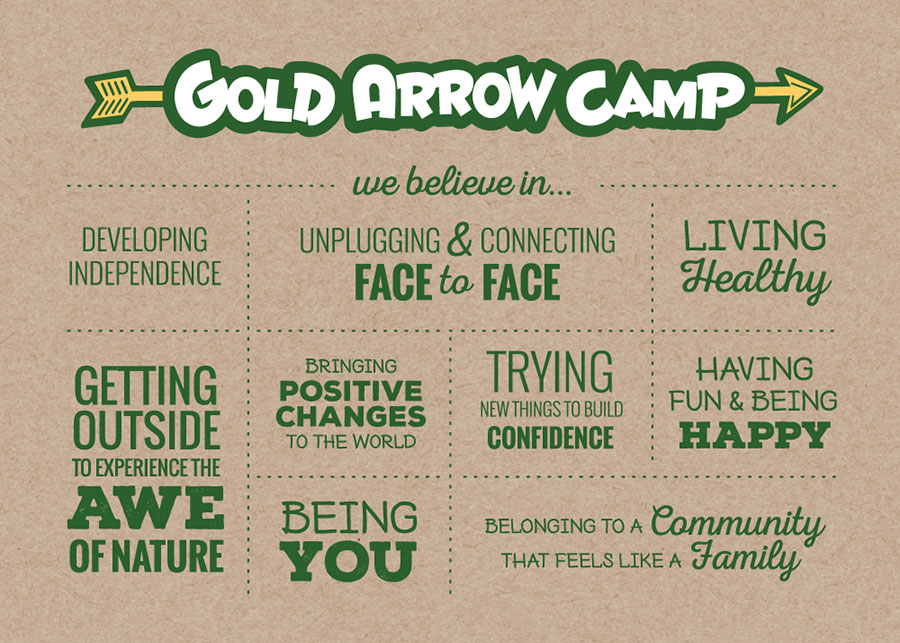 Gold Arrow Camp provides a supportive community where campers' lives are enriched through relationships and experiences.
Our mission is to prepare young people for life's challenges and equip them to bring positive changes to the world.

Since 1933, Gold Arrow Camp has provided three generations of campers with a supportive community where their lives are enriched through the friendships they form and the experiences they have at camp.
Campers and staff return to Gold Arrow Camp year after year because of the feeling of tradition, community, and belonging that they experience. For many campers, their time at camp is what they look forward to all year long. The fun and the friendships that are built at GAC provide life-long childhood memories for our campers.
We believe a diverse community of campers and staff enriches our camp environment and enhances our mission to equip young people to bring positive changes to the world. We are committed to and working towards achieving more diversity, equity, and inclusion at GAC. We welcome all to join us in our efforts, and we invite you to provide your perspective, input, and resources.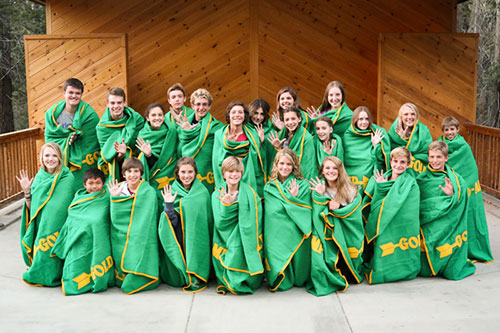 Every summer, more than 100 campers and staff receive their Five Year Blanket commemorating their fifth summer at Gold Arrow Camp.
Campers gain valuable life skills from their experiences at camp. The independence, perseverance, and confidence they build at camp benefit them in all areas of their lives. Through their participation in our structured program of over 20 different non-competitive water sports and traditional camp activities, campers are encouraged to try new things, build their skills, and take risks. The result is improved confidence and a "can do" attitude!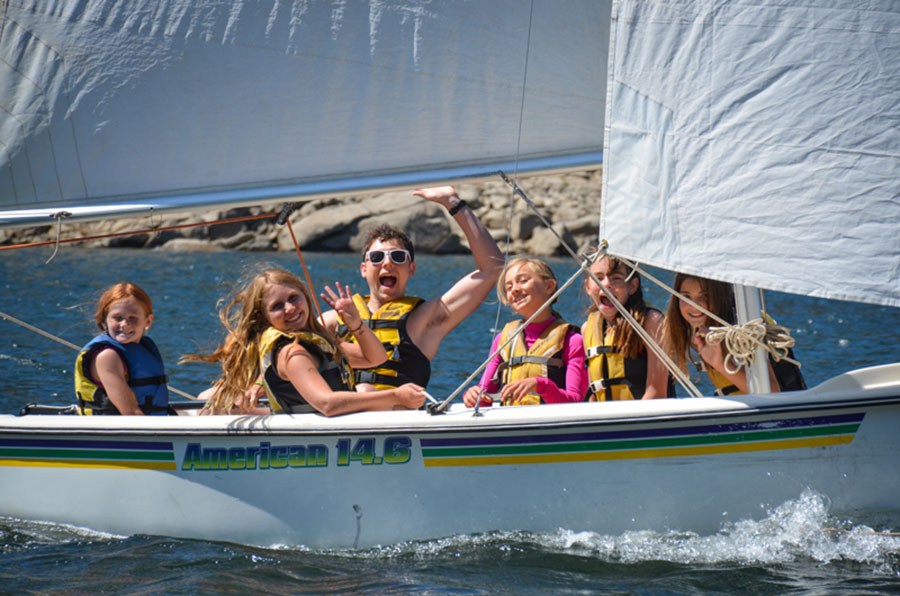 In our beautiful setting on Huntington Lake, in the heart of the Sierra National Forest, campers have a chance to enjoy a traditional outdoor camp, complete with rustic living and nightly campfires and getting "unplugged." The break from cell phones, television, computers, and all electronics is one of the things that makes their time at camp so special. Campers have a chance to bond with others, build their social skills, and have fun just being a kid.