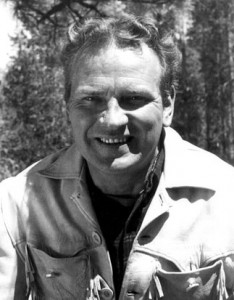 For more than 85 years, thousands of campers and staff have benefited from their experiences at Gold Arrow Camp. For many of us, summer just wouldn't be complete without the smell of campfire smoke, Sierra sunsets, and laughing with camp friends under the stars. We owe thanks to GAC's founder Manny Vezie and his vision for all of our wonderful camp memories.
In honor of Manny, and to celebrate the many years of fun and friendship we owe to his legacy, we have established the Manny Vezie Fund. The Fund is administered by the Max and Marion Caldwell Foundation, whose aim is to provide camp opportunities for deserving youth. The foundation was established in honor of the founders of Kennolyn Camps, Max and Marion Caldwell, and sends deserving campers to Kennolyn, Gold Arrow, and other California camps. Any donation made to the fund is tax deductible and will help send a child to summer camp. For more information about the Foundation, visit its website at http://www.caldwellfoundation.org/.
Donations of any amount are appreciated and can be made directly to the Manny Vezie fund at the Caldwell Foundation by clicking the secure link here.
To make a donation by mail, please make your check payable to the "MMCF" and mail it to the Caldwell Foundation at PO Box 1653, Capitola, CA  95010. Please put "Manny Vezie Fund" in the memo on your check. You will receive a receipt for your tax-deductible donation with the Foundation's tax I.D. number. Any donation amount will help send a child to camp who would otherwise be unable to attend due to financial reasons and will honor the memory of Manny Vezie.