Take A Hike Day!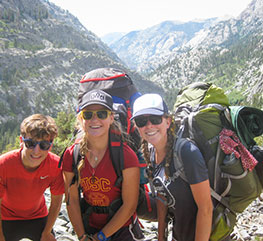 Celebrate National Take A Hike Day With GAC!
We're obviously big fans of getting out into nature and taking a hike. At camp, campers participate in hikes of all lengths, from the "100 Yard Hike" at our Nature activity (campers look for all of the tiny details that you might normally overlook while you cover 100 yards), to overnight backpacking trips, to our 7 night teen Outdoor Leadership Course.
November 17th is National Take a Hike Day. We'll be hiking, and we hope you will too! Just use the hashtag #NationalTakeAHikeDay and tag us (@goldarrowcamp) on social media. We might just share our favorite hiking pictures!