Summer seems so far away so we thought we would bring some GAC to you now with our virtual assemblies! If you're new to GAC or need a refresher, most days (unless on outpost), campers will attend Morning Assembly at our beautiful outdoor amphitheater. After breakfast, the entire camp community gathers for announcements, games, songs, and fun before heading off to their first activity for the day. For cabins who arrive early, an optional dance party on stage is always a camper favorite.
From February through June, campers, parents, and staff are welcome to join us on the first Wednesday of each month at 4pm for a GAC Virtual Assembly. A reminder and link will be emailed to camp families prior to each assembly. We hope you'll join us!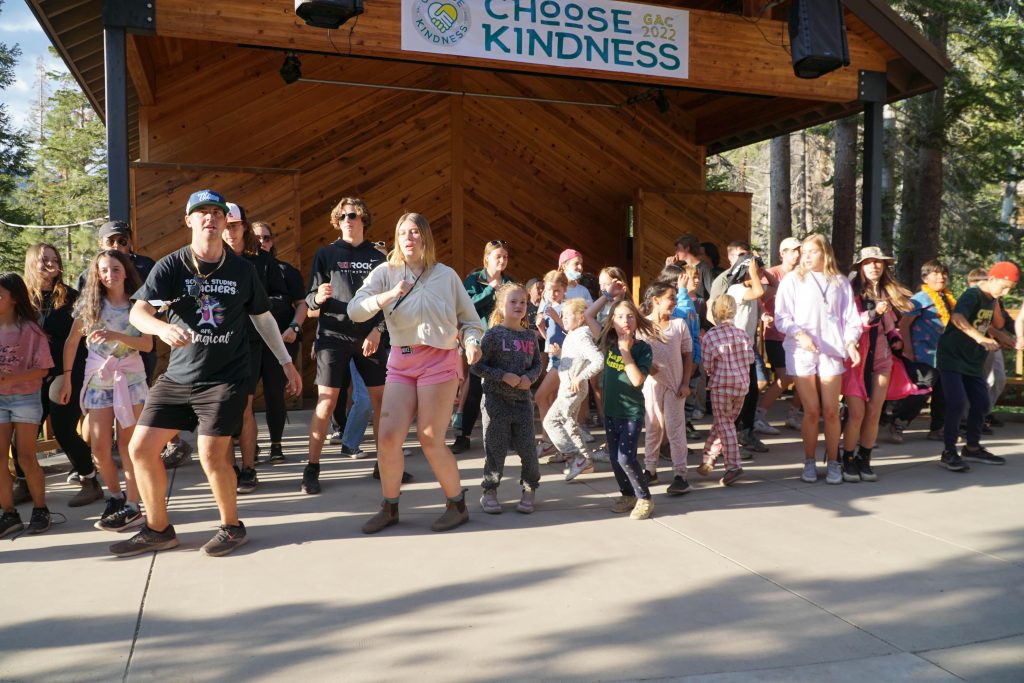 I would not be the person I am today without camp.
-15-year-old camper
My three decades of camp experience, coupled with my own and others' research, have shaped my long-held opinion that camp experiences benefit children in profound ways. Yet even I was astounded by the revelations shared at our closing campfires last summer for the campers who were completing their final seasons as campers. These campfires were an emotional time to say goodbye to our high school kids heading into 10th grade.
After their counselors spoke about each of them and shared words of affirmation and encouragement, I asked the kids if they wanted to share anything they had learned at camp they might use throughout their lives. I knew we had a special gig going at camp, and that we were providing a positive, healthy community where kids could have fun, make friends, and grow, but I hadn't heard the specific life lessons that they believed they learned at camp in such direct and heartfelt words spoken out loud.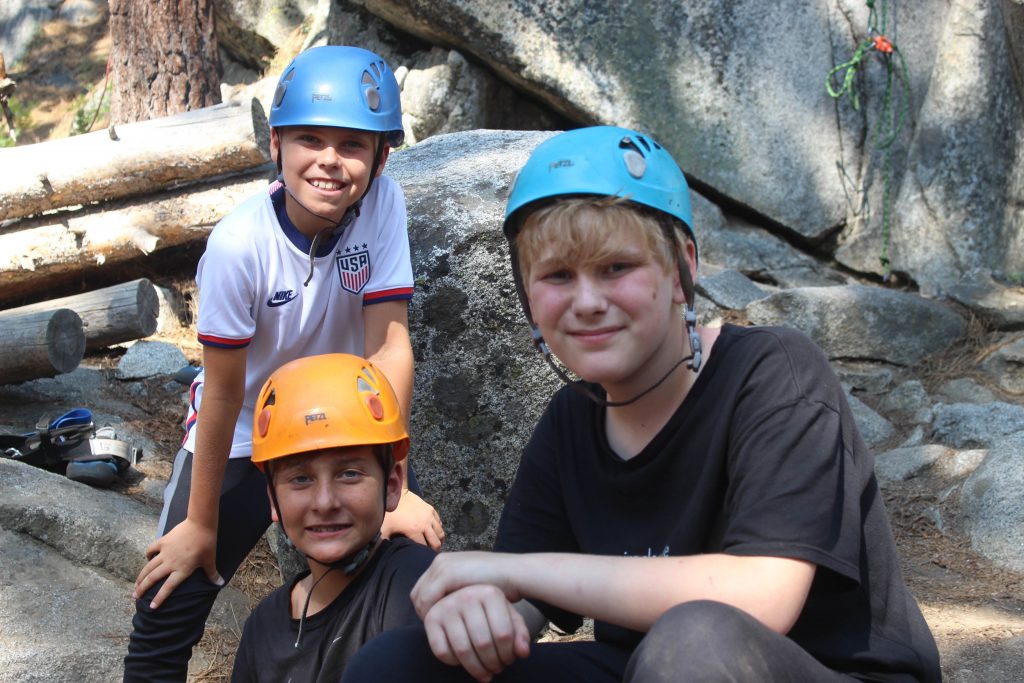 Our oldest campers shared that they learned how to be happy, "to just have fun and not worry so much." In a time when so many young people struggle with depression and anxiety, it was heartwarming to hear that, for many of them, camp is their "happy place."
Campers also said they learned to be happy in their own skin, gaining confidence in their abilities, speaking up for things they believe in, and worrying less about what others think of them. "I have the freedom to be myself," said one. Added another, "When I am at camp, I am a better version of myself than anywhere else on Earth."
Being their truest selves, they found, paved the way for them to meet new people and explore new friendships. "Camp has made me a more open and caring person," said one. At camp, many said they experienced a sense of belonging they didn't always feel in their schools.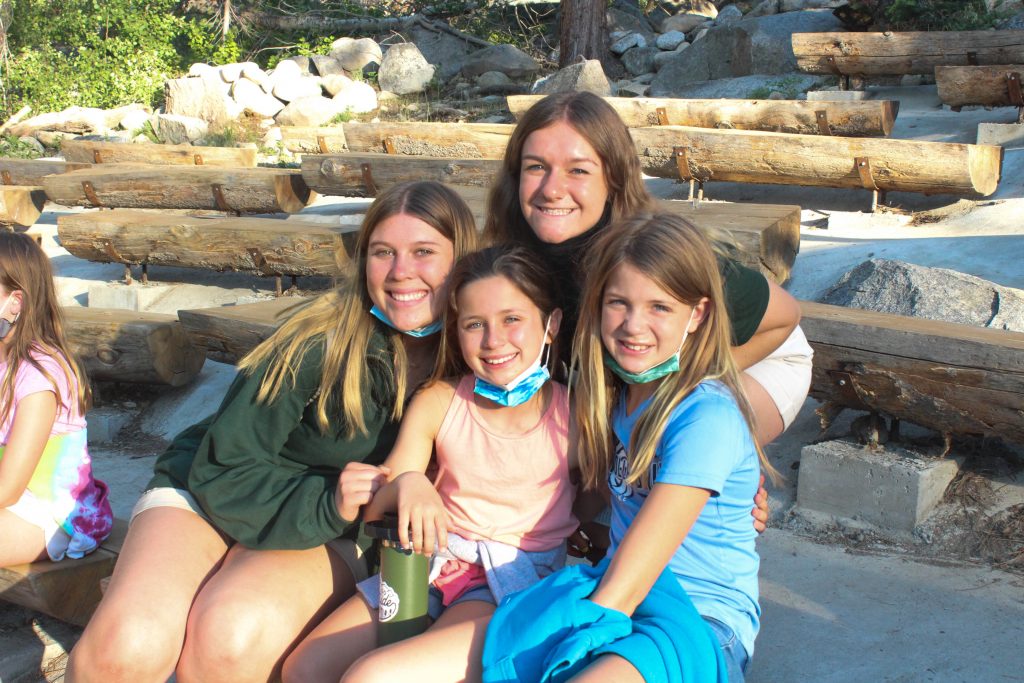 This comfort at camp enabled them to take risks and conquer fears, and they challenged themselves in new and adventurous ways. It didn't matter if they failed, they said, because they were surrounded by counselors and friends who supported them no matter the outcome. "I've learned that the magic happens," said one, "outside of your comfort zone."
But among the sentiments that cheered me most from those older campers was the idea that camp helped them learn to live in the moment, to enjoy where they were in the Great Outdoors, and not worry about what the future held. Said one, "I found a passion for the outdoors I thought I would never have." That's what tends to happen, of course, when kids are unplugged from their technology for a time. Experiences and relationships are more vibrant and real, and kids expressed how great it was to connect face-to-face.
I really loved the way one camper put it: "When I was put in a cabin group with seven other random girls, we bonded really well and didn't judge each other before we got to know them, because we had never seen each other's social media profiles."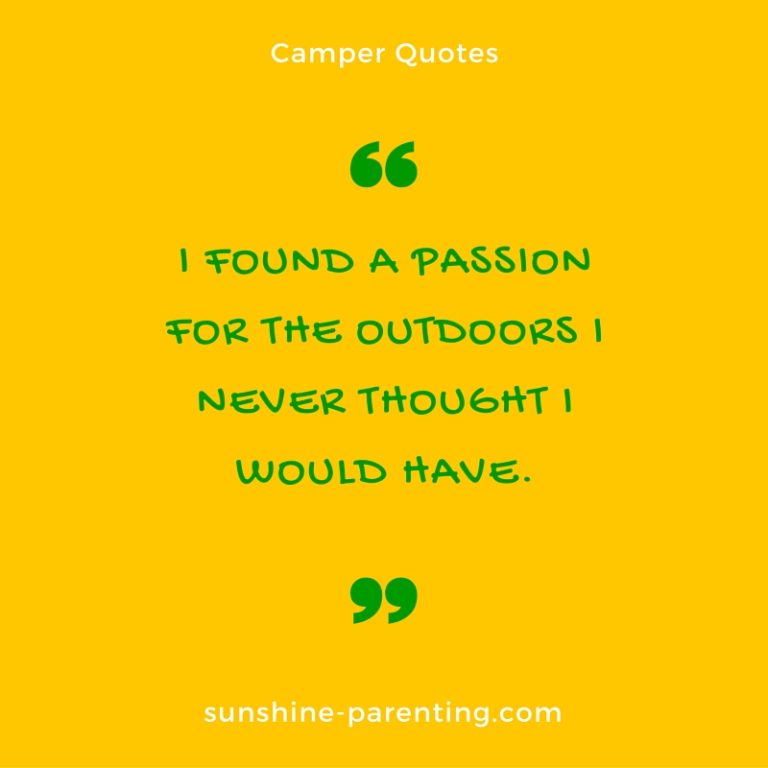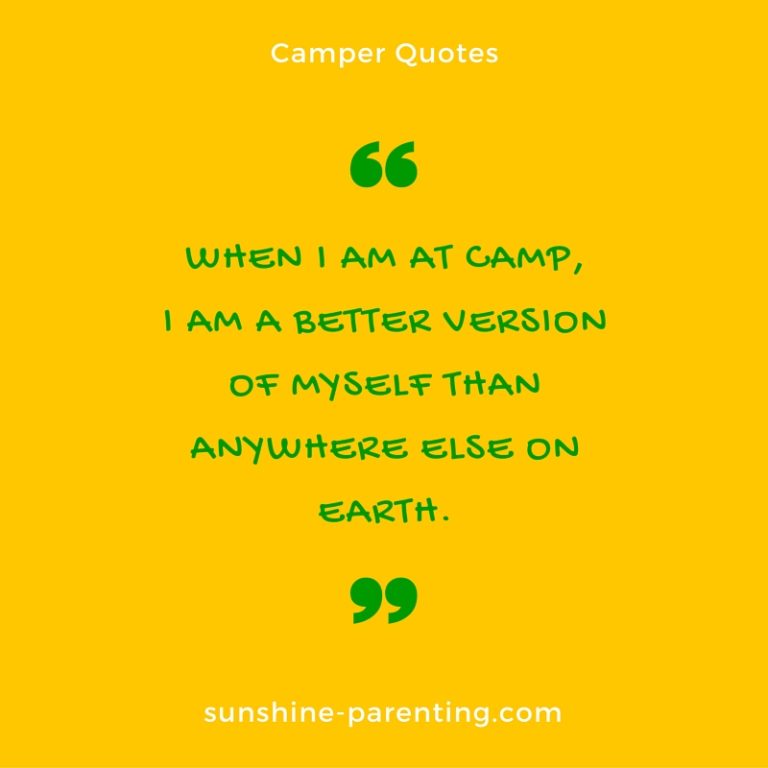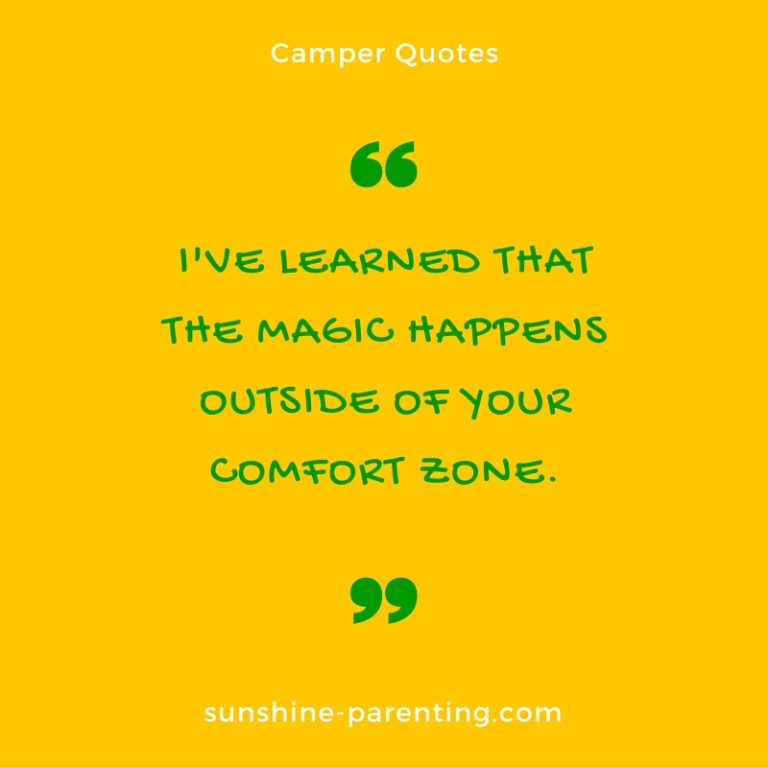 I reflect back on those and other words and see that these 15-year-olds have wisdom that many adults have yet to acquire. Truly, I was blown away by what they said they learned at camp, and I could see in their spirits what one of them expressed: "Being at camp has influenced me to be a better person who wants to be a leader, not a follower." I feel honored to know these articulate, honest, and thoughtful young adults who do not fit the teenage stereotype and are far more mature than I was at their age. These kids chose sleeping outdoors and sitting around a campfire instead of hunching over their phones.
When I look back on those memorable campfires, I feel deep gratitude for our oldest campers, the life-changing experiences they had at camp, and that I had the opportunity to play a small role in their learning. I am also grateful for the parents of these kids who were willing to share time with their children, and a piece of their childhoods, with our camp. And I am reminded, as a parent, that although there are many things I want my kids to learn—and I'd love to be their teacher—many of their best lessons will come from experiences apart from, and from someone other than, me.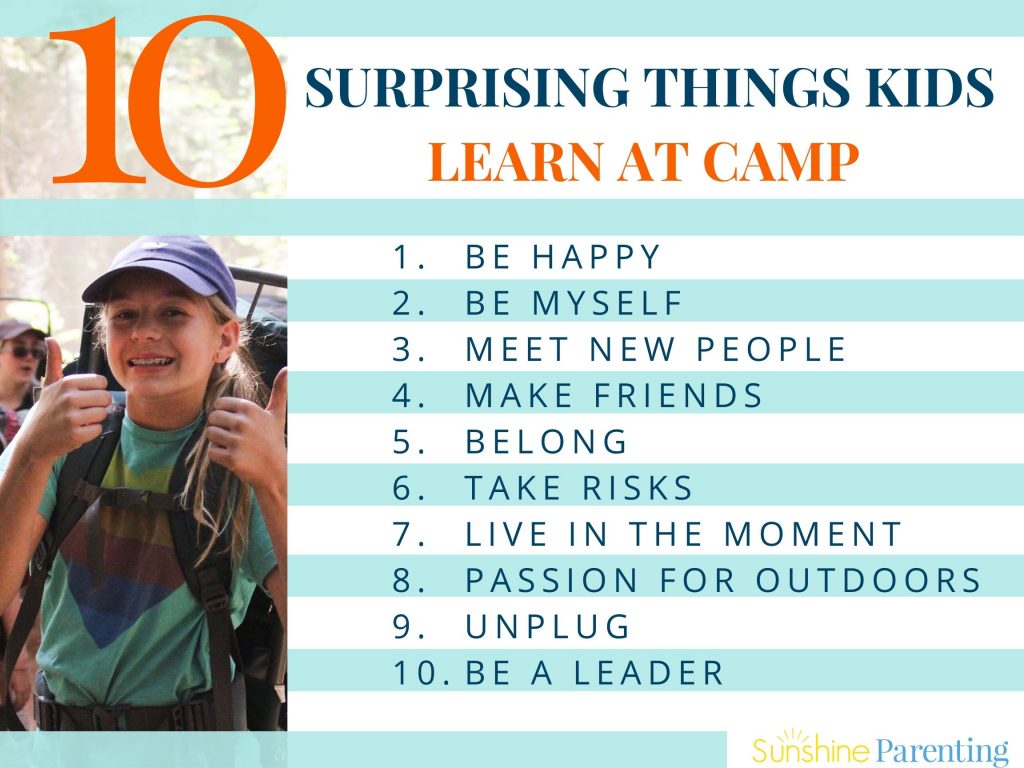 Article originally published at Sunshine Parenting.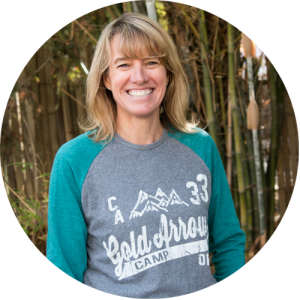 Audrey "Sunshine" Monke, MA, has been the owner of Gold Arrow Camp since 1989 and currently serves as the Chief Visionary Officer. In addition to her vision-casting and mentoring at GAC, Sunshine is an author (Happy Campers: 9 Summer Camp Secrets for Raising Kids Who Become Thriving Adults), podcast host, speaker and coach on the topics of parenting, social skills, and happiness. Find out more at her website, Sunshine Parenting.
February Parent Coffee "Make Friends: Coach Kids to Better Friendships"
Social and emotional skills, just like academic and athletic ones, are not fixed or personality dependent. The skills necessary to make and keep friends need to be discussed, modeled, and practiced at camp and at home. Come learn about:
The specific social skills research that shows what skills are are most important for healthy friendships & relationships.

Simple coaching strategies to help kids improve their social skills.

Camp practices we use to help kids make and keep friends.
Come learn from Audrey "Sunshine" Monke how to be your child's "Friendship Skills Coach" at February's Parent Coffee on Wednesday, February 15 at 10am PT.
Register HERE for the February 15 Parent Coffee. Registrants will be sent a recording after the meeting. We hope to see you there!

Happy January and 2023, everyone! We hope the turn of the new year finds you all well. Here are 31 ideas of how we can be kind to others this month. Enjoy! You can download a printable version here!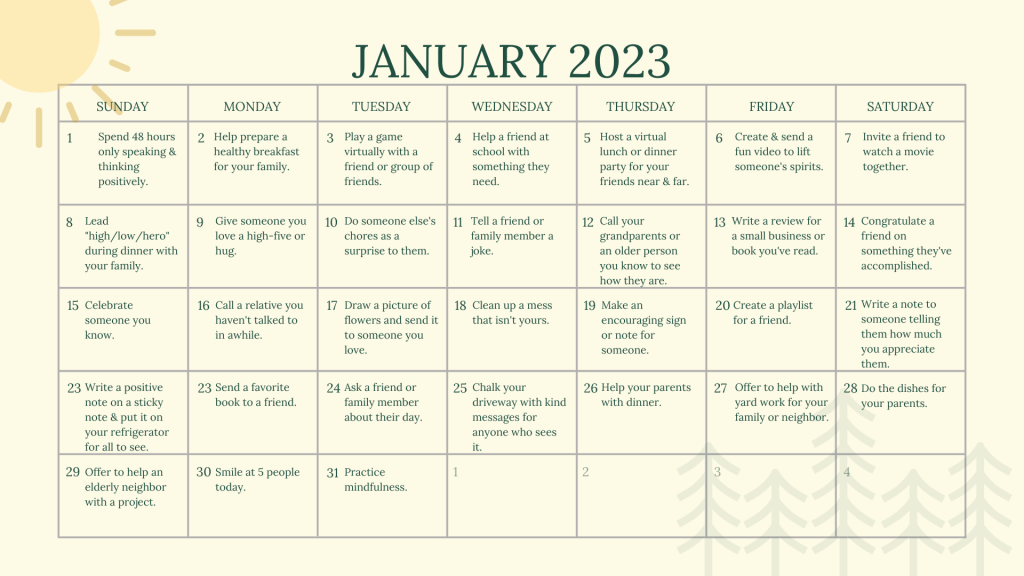 We invite our GAC families and friends to join us in celebrating I Heart Camp Day on Wednesday, February 1st! If you're nervous that you don't have any I Heart Camp decorations and haven't been invited to a big I Heart Camp Day block party, don't worry! Celebrating this day doesn't require a trip to the party store. It just requires you to love camp and to be willing to share that love.
Just take a picture of yourself holding a sign that says "I Heart Camp" (you could use the picture at the top of this story if you need inspiration) and then post it on your favorite social media on February 1st. Tag us (@goldarrowcamp) and use the hashtag #IHeartCamp. We'll share yours on our social media accounts! We love seeing everyone from staff to campers to alumni to parents getting involved!
Hello all! Can you believe it is the last month of the year already!? Here are 31 ideas to keep your kindness going through December. Have a fabulous month! You can download the printable version here.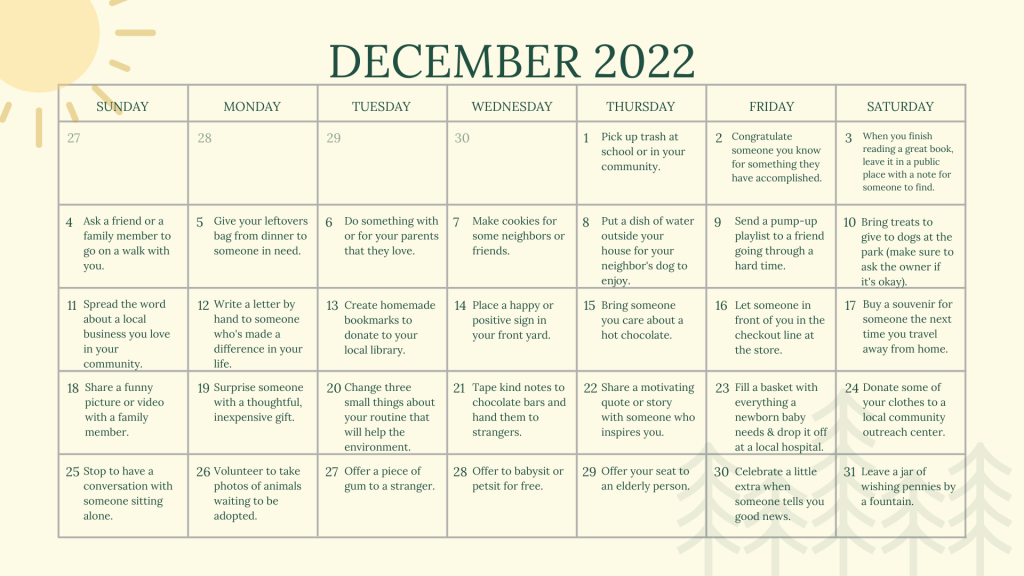 Jingle Bell Run is Coming!
The GAC Runners will once again convene on Christmas Tree Lan in Fresno, California for their participation in the Fresno area Jingle Bell Run! We invite all Central California GAC families (and those that may be in the area) to join us for the 5K run or 2 mile walk. The run and walk both benefit Toys for Tots.
All registered participants get a sweatshirt AND will get to see their GAC family while there! We will meet at 8:30am at the Starbucks in Fig Garden for a group photo before walking over to the starting line. The run and walk begin at 9am on Saturday, December 10th. Please let us know if you'll be able to join us so that we can keep an eye out for you and your family!
Click here to register for the Fresno Jingle Bell Run and join team Gold Arrow Camp! We hope to see you there.
What are the GAC Runners? Click here to find out more about GAC Runners.
We are sad to inform you that the Clovis Christmas Parade, planned for this weekend, has been canceled due to the predicted inclement weather on Saturday. The weather is predicted to bring heavy rains and possible strong winds to the area, so we we have decided to cancel the GAC Holiday Party that was planned to follow the parade. We are already looking forward to next year and we hope you will join us on December 2, 2023. Mark your calendars now and get the jingle bells ready!
We still hope to see you next weekend at the Fresno Jingle Bell Run! The walk/run will take place on Saturday, December 10 at 9am down Christmas Tree Lane. Please click here for more information. Please let us know if you will be able to join us and we hope to see you there!
We are so excited to participate in the Old Town Clovis Children's Electric Christmas Parade again this year! We are looking forward to hanging out with new and returning campers and their families during the parade, and afterwards at our holiday party at the GAC office. The parade is tons fun with lots of waving and smiling. After the parade, we will all gather at GACHQ for some much deserved coffee, cider, hot cocoa and cookies! Check out some photos from the event last year and we hope you will join us this year!
This year, the parade will be held on Saturday, December 3, 2022 and will begin at 6:30pm! If you are interested in joining us, please click here so we can send you more information!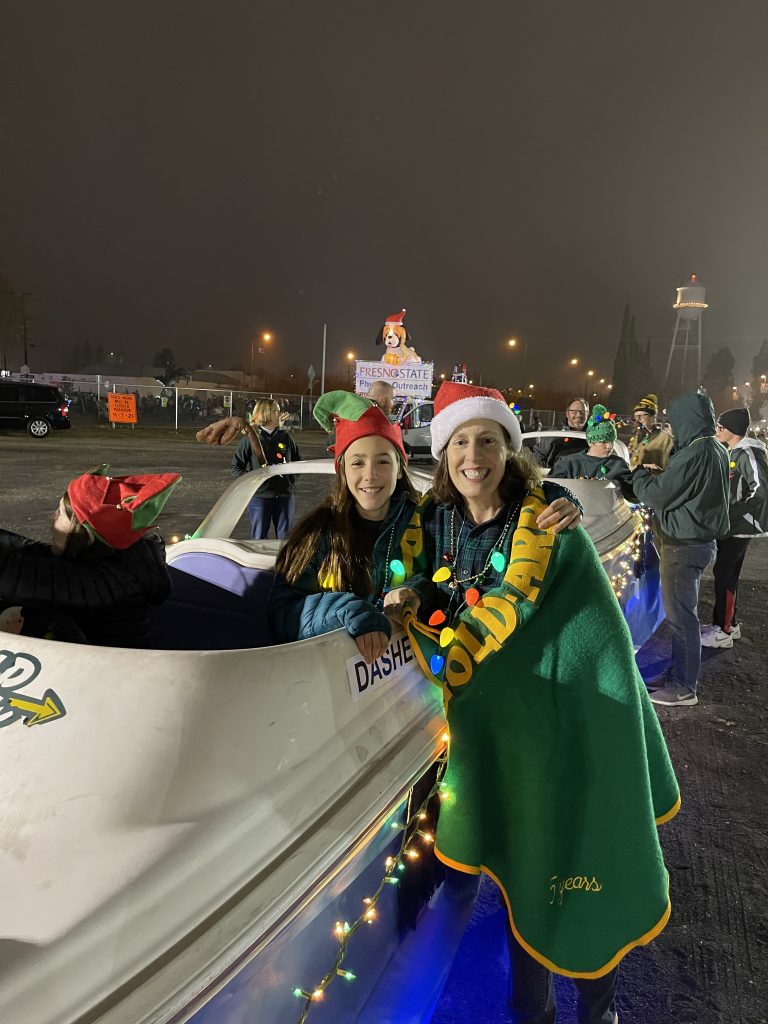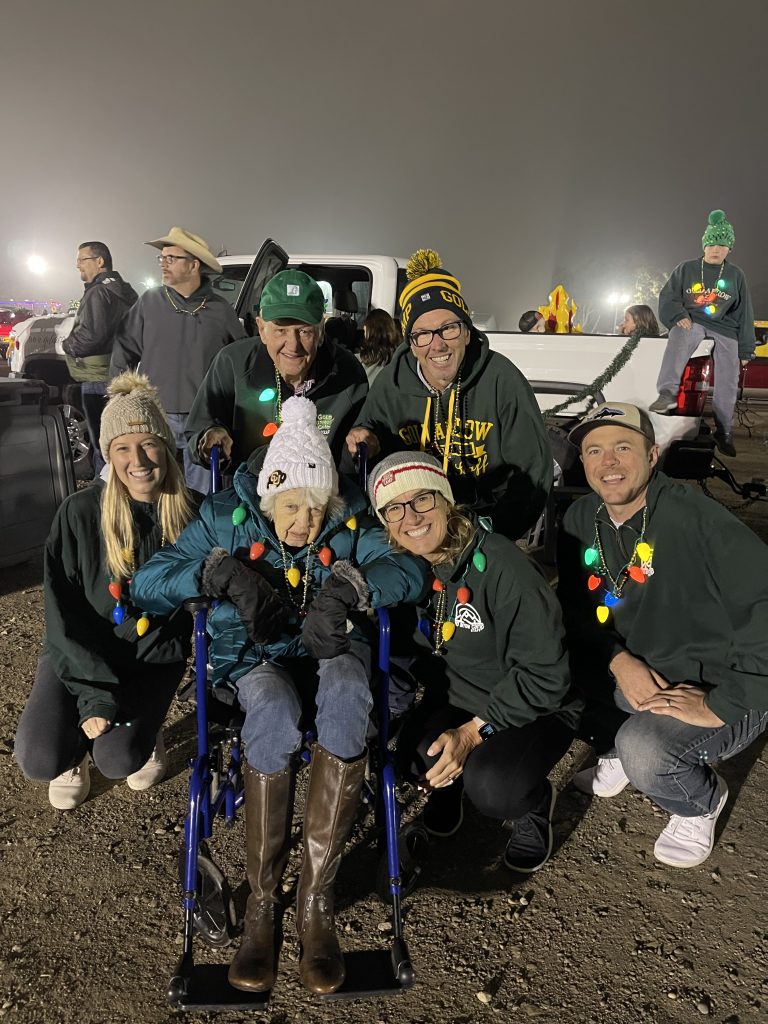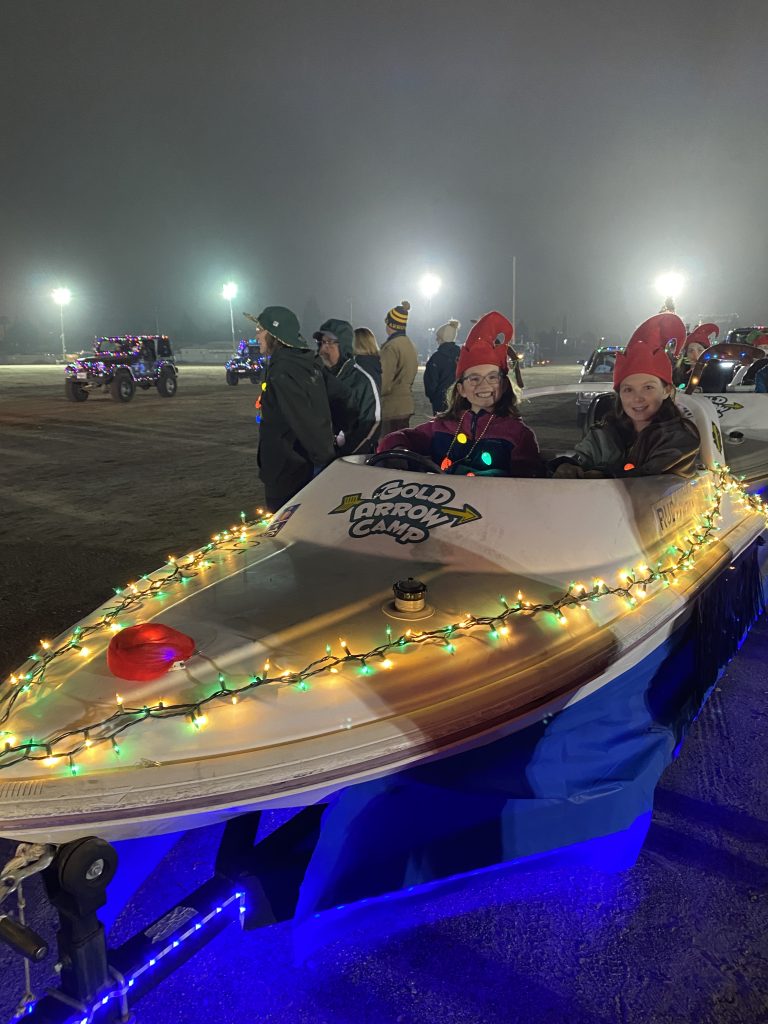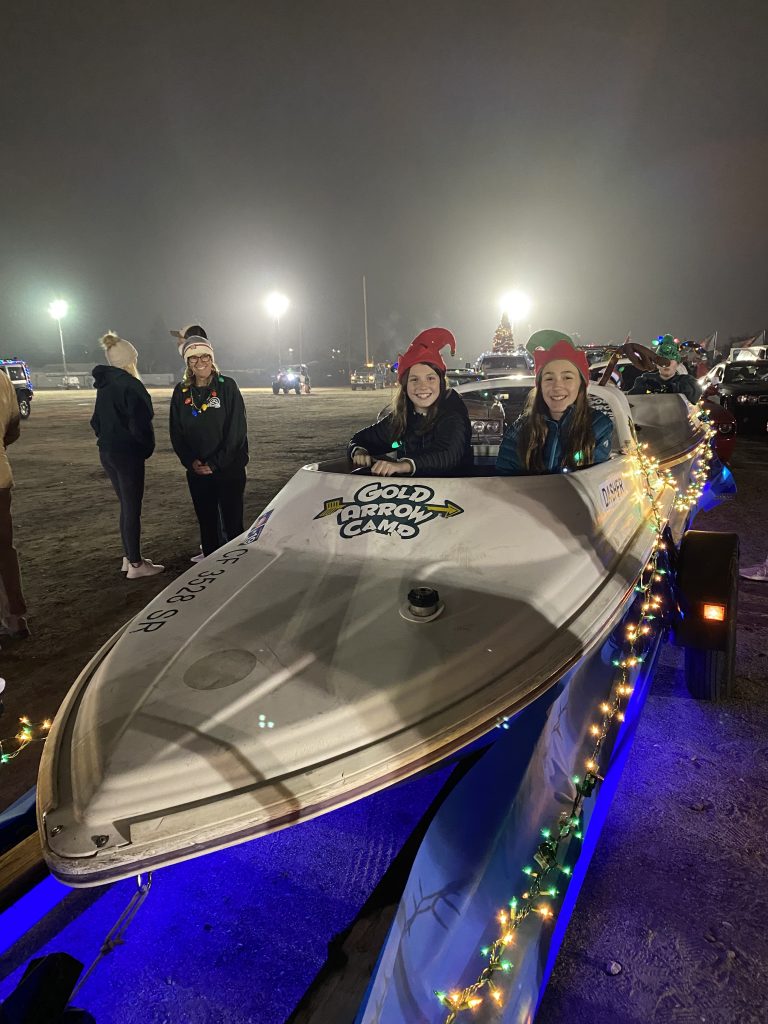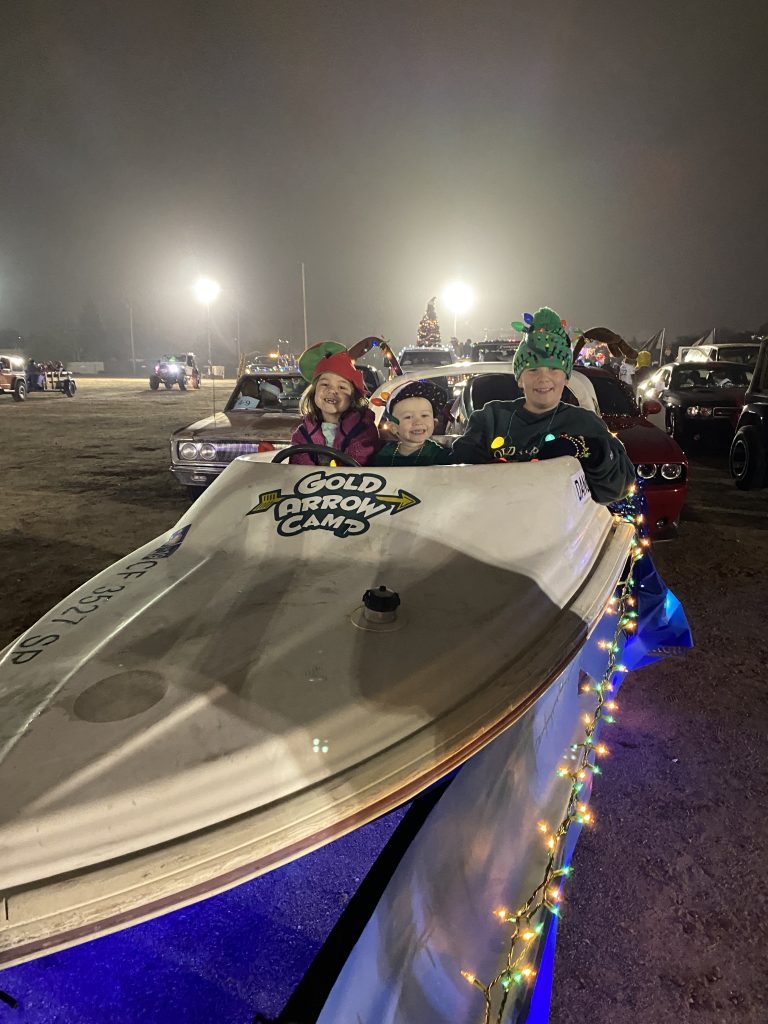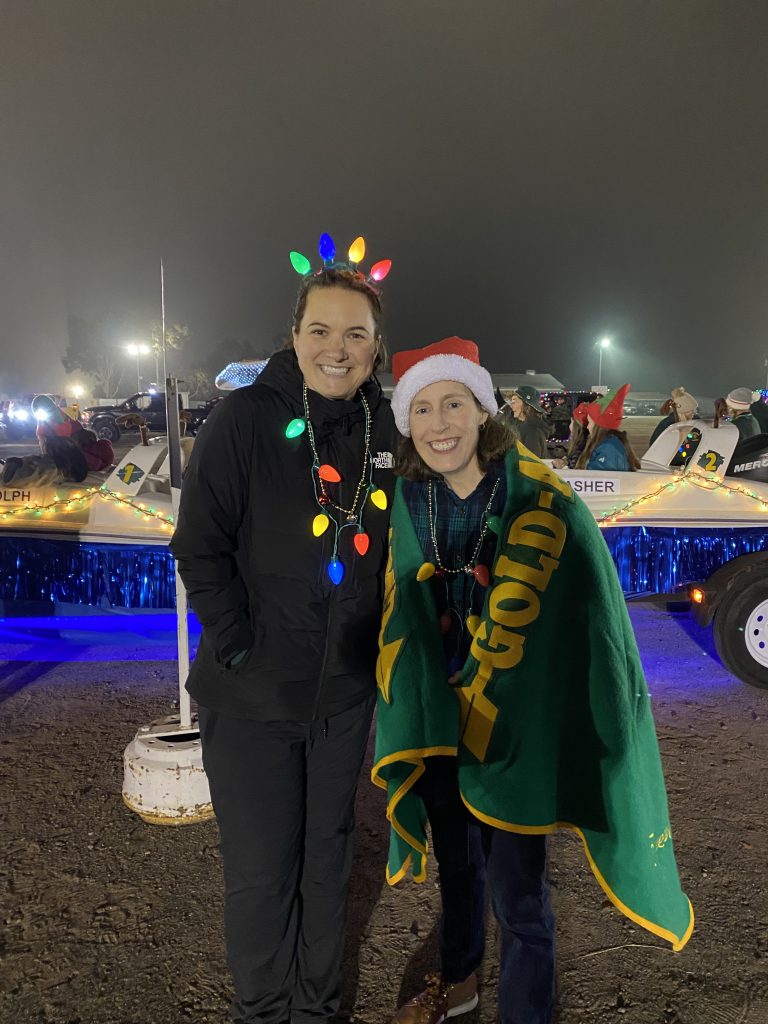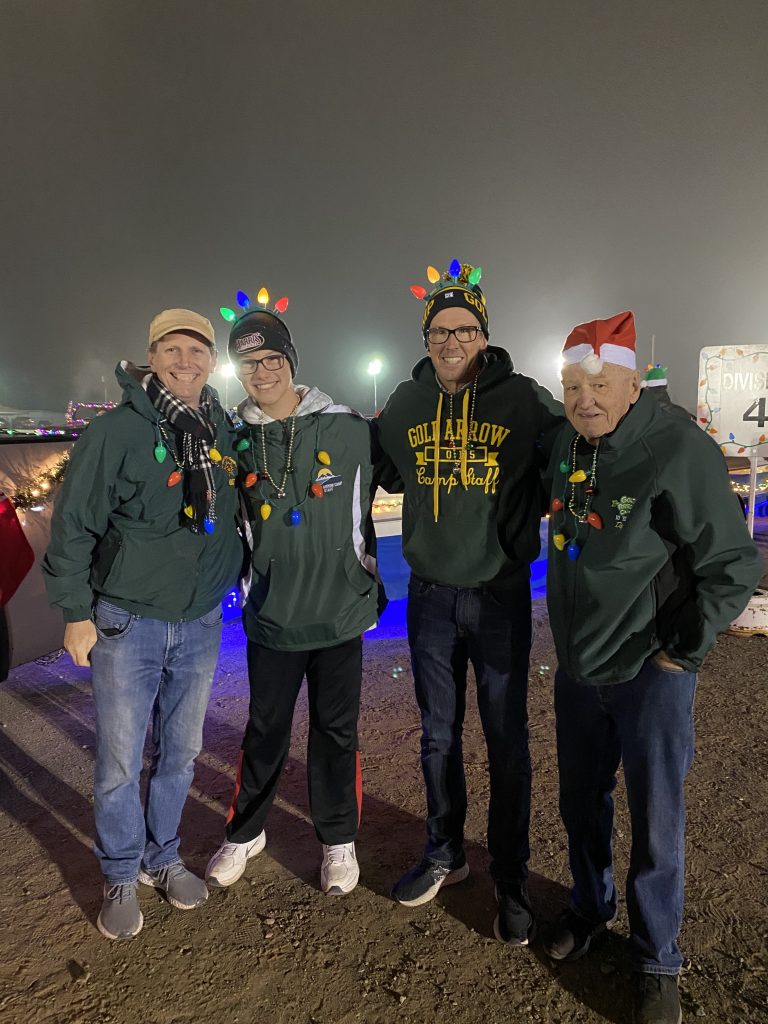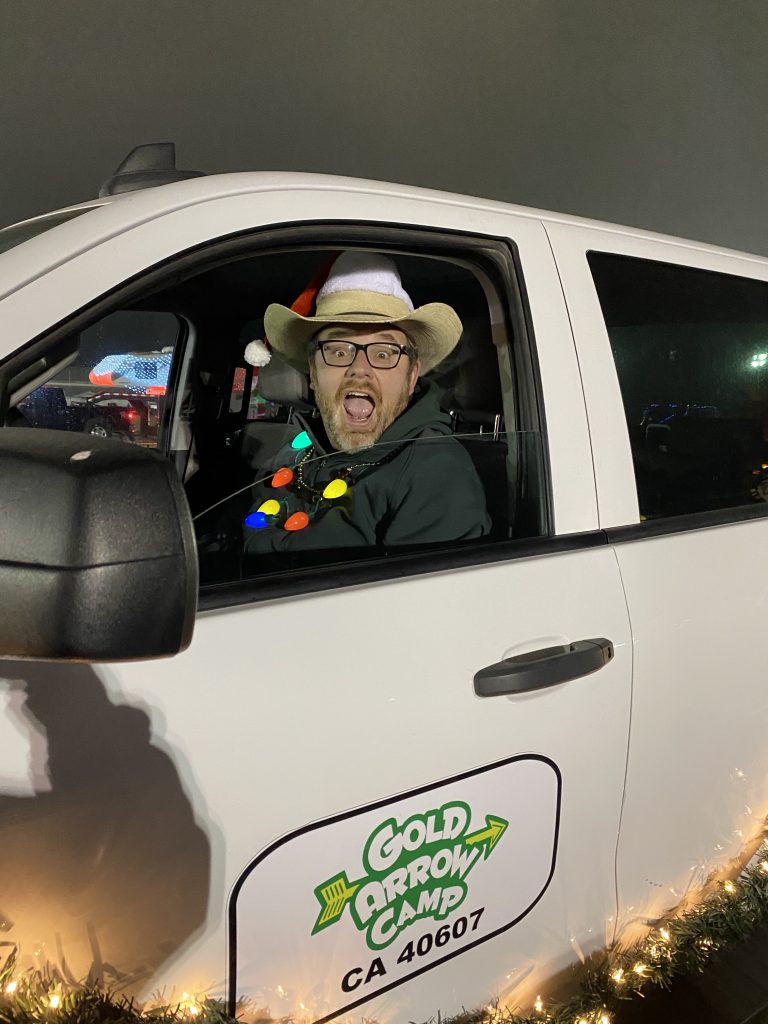 January Parent Coffee

Want to bring some of the fun and connection of GAC home to your family this year? Creating a close and connected family culture that promotes positive, lifelong relationships is the most important thing we can do for our children.

Grab your coffee or tea, login, and join other GAC parents for our first parent coffee of 2023! We'll learn about and discuss simple, research-based and experience-backed strategies covered in Sunshine's book, HAPPY CAMPERS: 9 Summer Camp Secrets for Raising Kids Who Become Thriving Adults.

Audrey "Sunshine" Monke, who will be speaking at this coffee, is Gold Arrow Camp's Chief Visionary Officer and the host of the Sunshine Parenting Podcast. Audrey regularly speaks to parents and teachers on the topics of friendship skills, connection, and well-being.
Turkey Trot is Coming!
The GAC Runners will once again convene on Woodward Park in Fresno, California for their participation in the Fresno area Turkey Trot! We invite all Central California GAC families (and those that may be in the area for Thanksgiving celebrations) to join us for the 5K run or 2 mile walk. The run and walk both benefit the Central California Food Bank.
All registered participants get a long sleeve T-shirt AND will get to see their GAC family while there! We will have a tent set up in the park near the finish line so look for the GAC green tent and come say hi. There's also a costume contest, so let us know if you're coming so that we can make sure you can join our Thanksgiving themed group costume!
The run and walk begin at 8 AM on Thursday, November 24th. We hope to see you there! Click here to register for the Fresno Turkey Trot.
What are the GAC Runners? Click here to find out more about GAC Runners.