Following the announcement of our heartbreaking decision to cancel our 2020 GAC sessions, we have set up an online meeting for parents next week to debrief, offer support to one another, and find out how we can help you and your family moving forward.
A link to join our parent community on Tuesday, May 19 at 12pm PT, was sent in our announcement email on May 13 and again in a resource email sent May 14. If you need the details to access the parent debrief next week, please contact us at mail@goldarrowcamp.com or (800) 554-2267.
Camp T-Shirt Day is Thursday, May 7th!
We invite all Gold Arrow families and staff to join us and other camps around the world as we celebrate a special edition of International Wear Your Summer Camp T-Shirt Day on May 7th. Do you want to take part in the fun? It's easy, just wear your favorite GAC shirt, take a picture, upload it to social media, and use the hashtag #CampTshirtDay. If you tag us too (@goldarrowcamp), we'll share some of our favorites on our Instagram. We can't wait to see your best GAC gear! Camp T-Shirt Day shares why they have created a special edition of their initiative here.
We have loved helping support our campers, staff, and parents as we navigate these times of social distancing, and we hope you will join us for some more online GAC community time that we have planned! We will take this opportunity to encourage fun, friendship, and growth.
Virtual GAC Events for May
Wednesday, May 6 at 4pm PT – Afternoon Assembly & Virtual Campfire
Campers are invited to join us for Afternoon Assembly and Virtual Campfire hosted by GAC staff.
Wednesday, May 13 at 4pm PT – Bingo & Virtual Campfire
Campers are invited to join us for some fun Bingo, followed by Virtual Campfire hosted by GAC staff.
Wednesday, May 20 at 4pm PT – Afternoon Assembly & Virtual Campfire
Campers are invited to join us for Afternoon Assembly and Virtual Campfire hosted by GAC staff.
Wednesday, May 27 at 4pm PT – Trivia & Virtual Campfire
Campers are invited to join us for some exciting Trivia, followed by Virtual Campfire hosted by GAC staff.
*These events will be held in a private Zoom meeting room and will not be streamed on Facebook. The link to this event will be sent via email. Please do not share this link with people outside of our GAC community.
We recognize how difficult this time is for all of us. It is our hope that by offering virtual events for our camp community, we can bring some fun and connection to a challenging time!

Hey Campers,
Here are two different ways to make a no-sew face mask. Use a GAC t-shirt or bandana to show your GAC spirit while you keep yourselves and others safe. Send us pictures of you in your GAC face mask, and we'll share here and on social media! Use #gackindness as your hashtag.
Have fun making masks!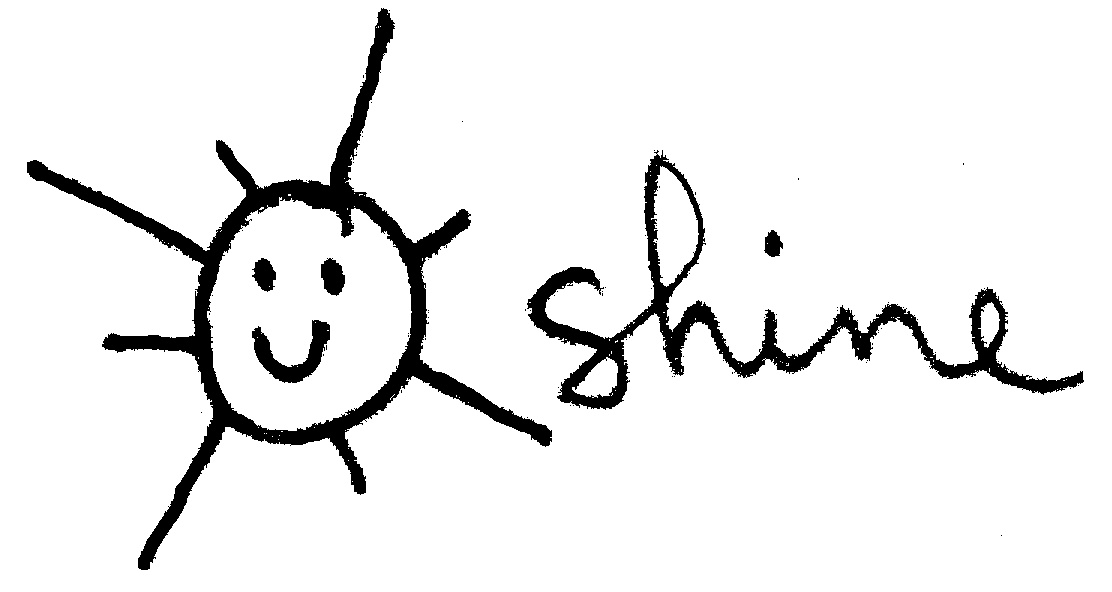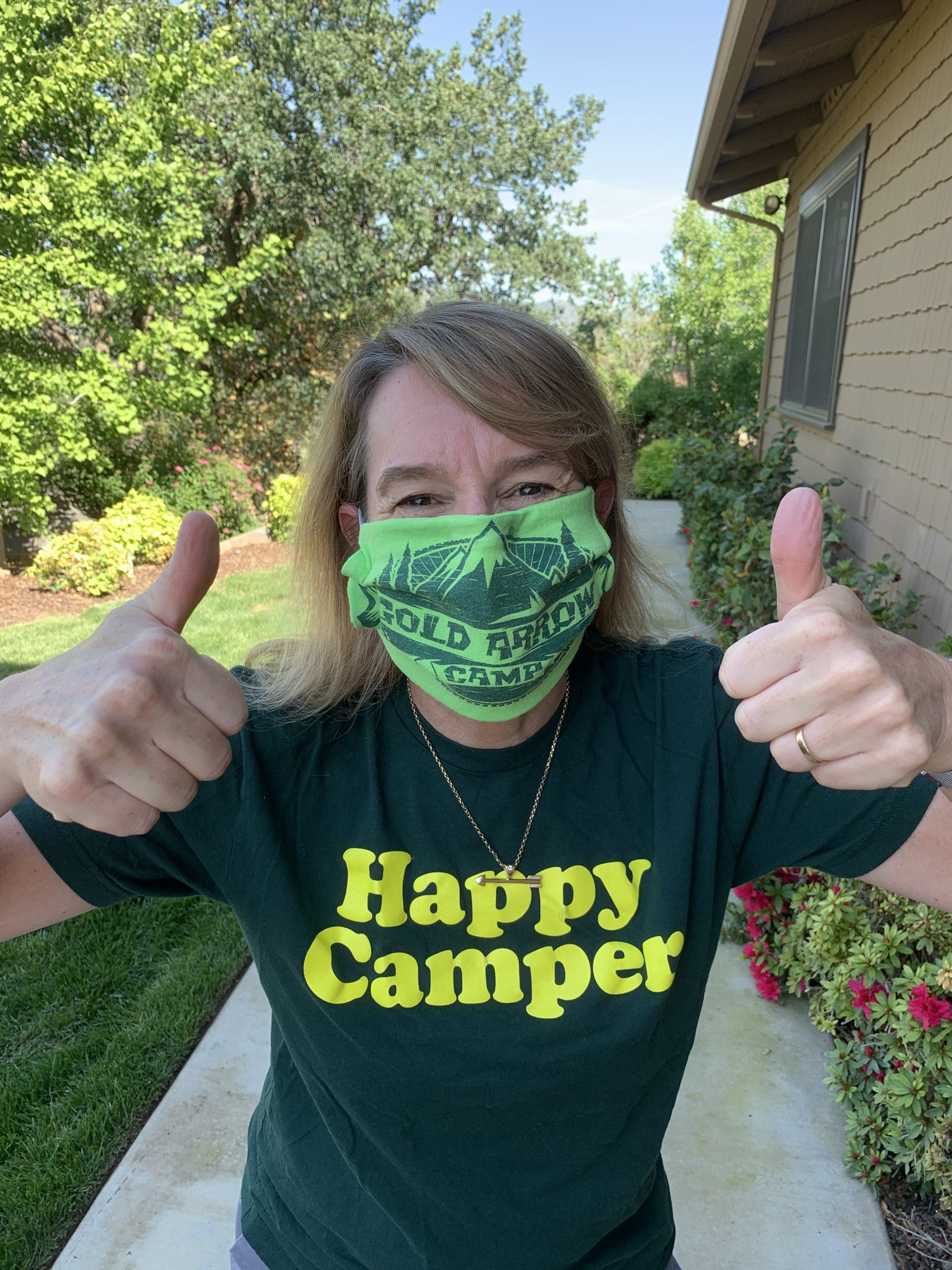 P.S. Remember, you can still smile and be friendly, even behind a mask! Practice kindness every day!
Instructions for No Sew T-shirt Face Mask
Time lapse video of Sunshine making a Happy Campers t-shirt face mask
And Sunshine wearing the finished t-shirt mask: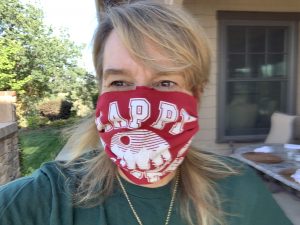 The bandana version
Step by step instructions with illustrations: https://blog.japanesecreations.com/no-sew-face-mask-with-handkerchief-and-hair-tie
Time lapse video of Sunshine making a GAC bandana mask
And Sunshine wearing the finished bandana mask (Please send in your pics so we can add them!!)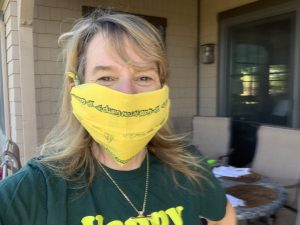 At assembly, Sunshine talked about why we wear face masks during this pandemic. Here's the graphic she talked about from Worry Proof M.D.: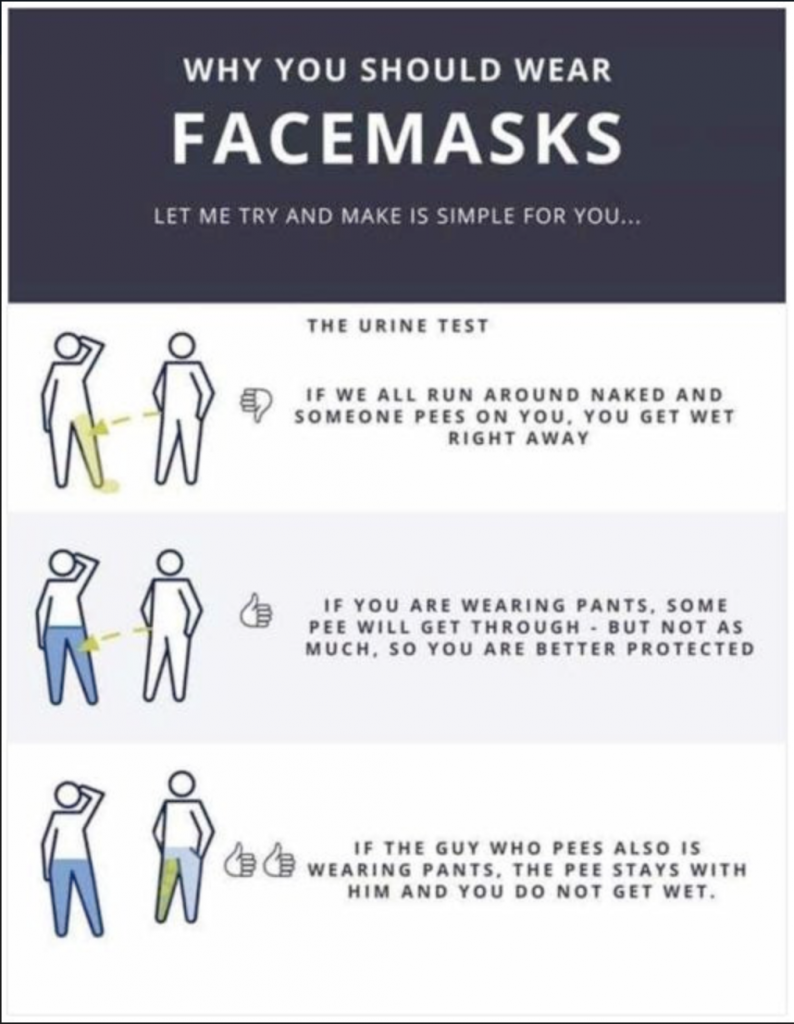 In the current health enviornment, we are all acutely aware of how important it is to wash our hands. Here at GAC, we wanted to give you a fun way to make sure you're washing your hands for the right amount of time. That's why we put together this handy graphic! Now you can keep your hands clean and think about camp all at the same time!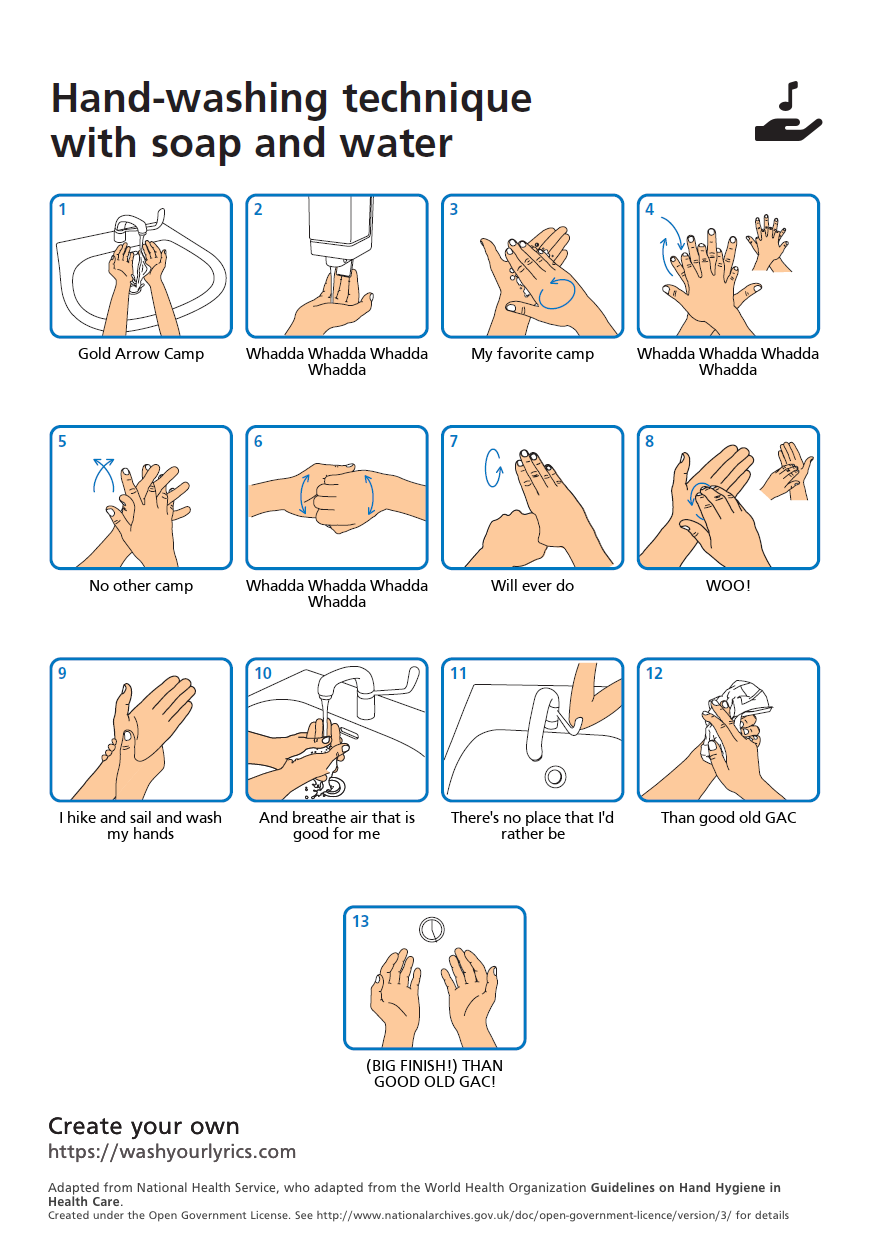 Download and print GAC Handwashing
For many of us, one of the biggest challenges in having our kids home full-time during this pandemic is finding ourselves in the role of homeschooling parent. Audrey "Sunshine" Monke, GAC's Chief Visionary Officer, has compiled some resources to help. To view the videos and access the resources, click on the links below.
Would you like some resources?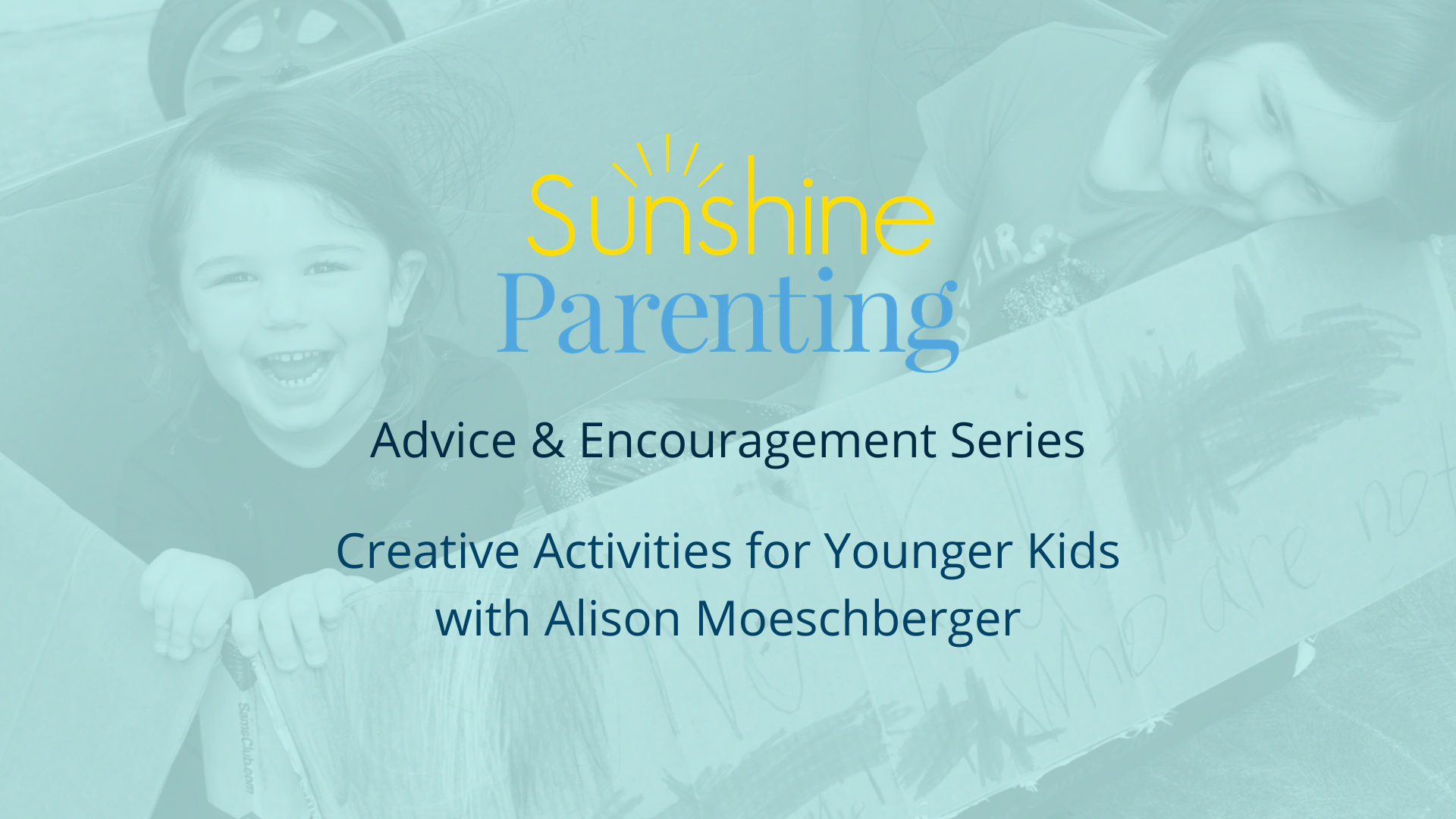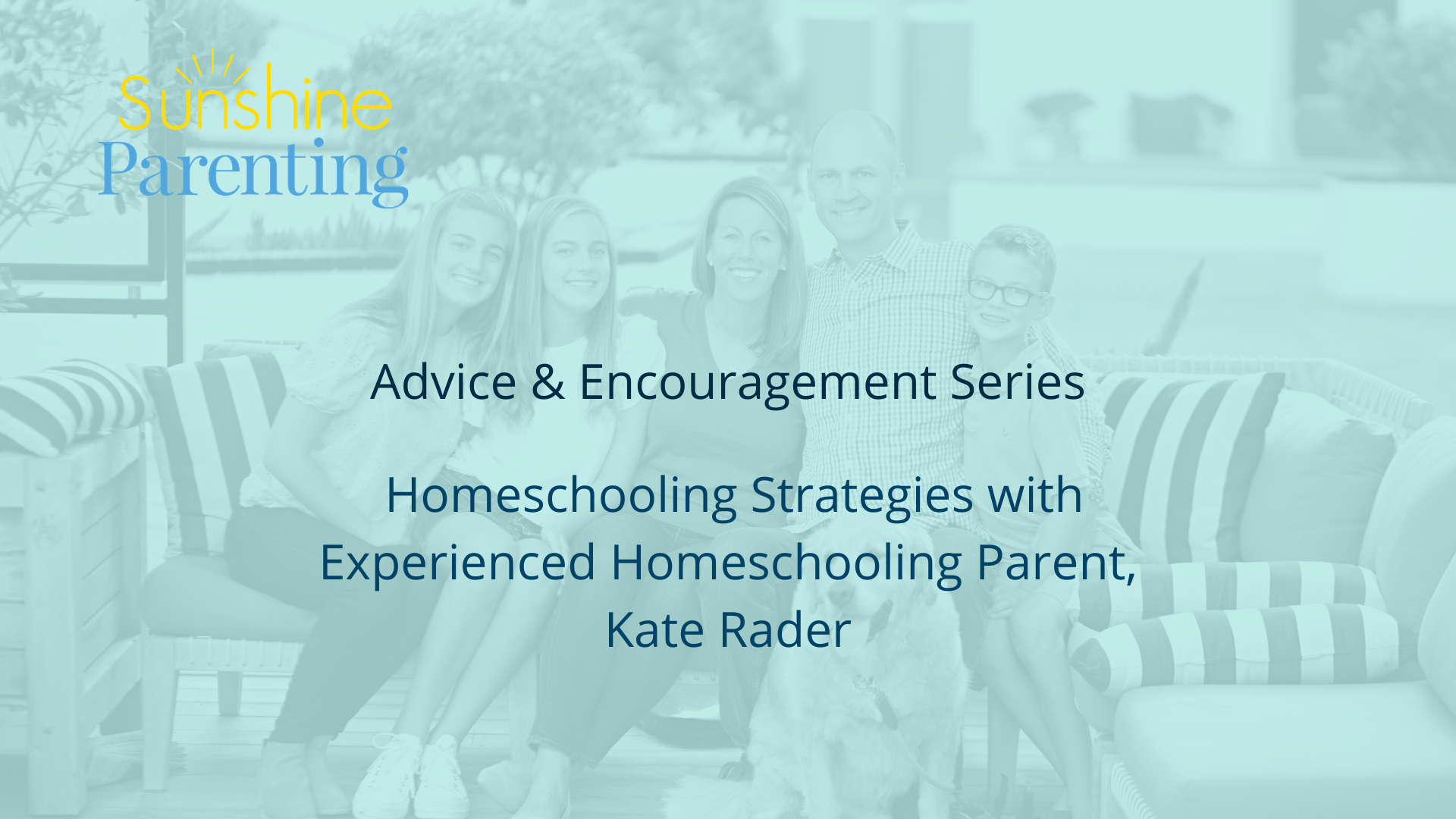 On her website
(Sunshine Parenting
) and her
podcast,
Sunshine is sharing many resources to encourage and support parents during this pandemic. To access those resources,
sign up to receive her weekly emails
or subscribe to her
podcast
.
At Gold Arrow Camp, we are passionate about lip protection! We're so passionate that every year we have fun-named lip balms for our camp store. Past winners have included hits like Zip Lime, Tropical Trout, and Knee Ski Grape. This year is no different! Once again, we invite you to think up the best camp-inspired name for the following lip balm featured flavors and send them to us. How? You could email us, or you could post it to either Instagram or Facebook and tag us (@goldarrowcamp). We will also be taking suggestions on our Instagram story on Monday, March 9! We can't wait to see what your creativity comes up with this year!
This year's featured flavors are:
Kiwi
Pineapple
Blueberry
Spearmint
Hello everyone! It's a new month so that means new opportunities to show kindness to those around us! Click here to download the printable version.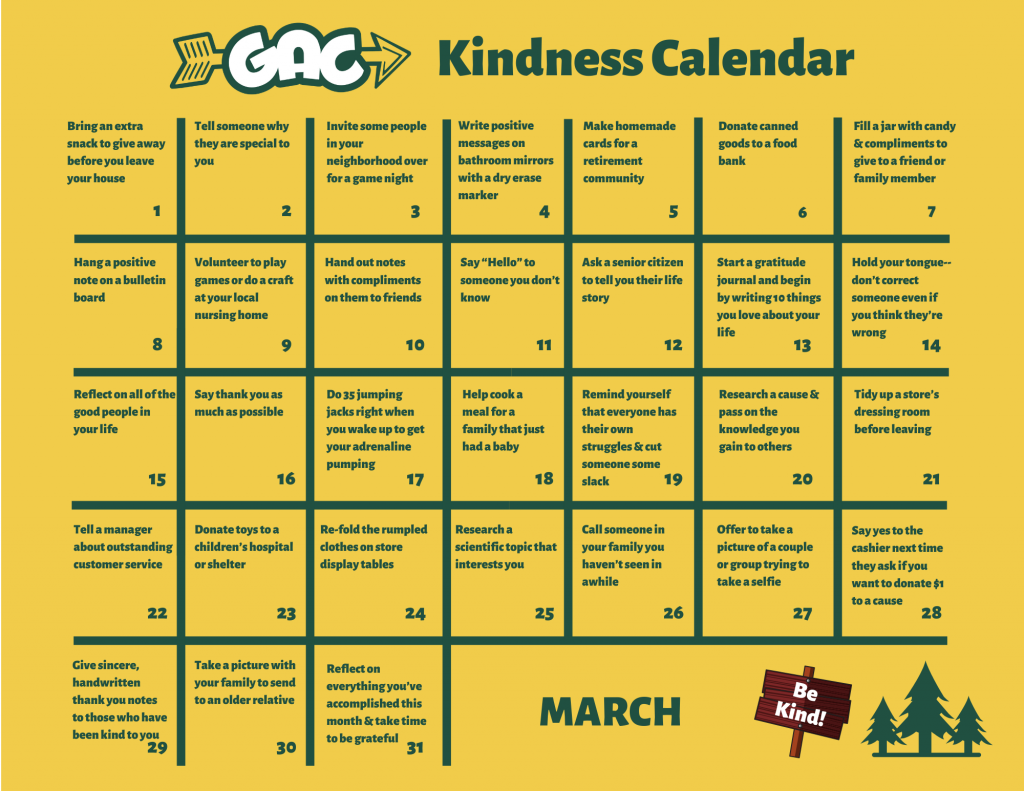 Hello GAC families! We have created a friendship skills survey for you to complete. This information will help us tailor our friendship activities at camp this summer so that it will be most helpful to our camp families. Thank you for taking a couple of minutes to fill this out. We look forward to your feedback! Please click here to complete the survey!
Again this year, Gold Arrow Camp will be participating in the National Day of Unplugging. This day is a movement to encourage people to get a "24-hour respite from technology."
The National Day of Unplugging encourages people to use 24 hours free from technology to connect with "ourselves, our loved ones, and our communities." Wow. That sounds an awful lot like camp. We love the idea of unplugging (just for a little bit) at home so that we can reforge the kind of connections there that we forge at camp, where we're totally free from the burden of technology.
You can join us in celebrating by pledging to #unplug on social media, sharing this news story, or even hosting an unplugged event! You could host an old-fashioned dinner party, spend Saturday the 7th working on puzzles or playing board games. You can even have a sleepover without phones!
If you have plans to unplug, please tag us in those on your social media. We'd love to share your plans (and what you did, after the fact, of course) on our social media!