Here at GAC, we've long believed that one of the things we empower our campers to do is to make positive changes in the world. We've spent a long time working with campers so that they can go back to their communities and share the kindness, friendship skills, and love of nature that they developed at camp.
Now we want to help campers change the world in other ways. That's why we've launched what we're calling GACtivism! Get it? GAC + Activism = GACtivism. Before he was a Camp Director, Soy was a high school government teacher for 14 years. In that time, he helped thousands of students write and send letters to their elected officials about important issues in their communities. Now he's asking you to do the same:
To summarize the video, we know that we can operate camp responsibly in a world with COVID. We just need the state of California to give us guidelines for how they would like us to do it. We've been preparing on our own using the American Camp Association's Field Guide for camps. However, we don't yet know what California will require, and how it will align with the Field Guide. Whatever the state asks us to do to prevent the spread of COVID at camp, we'll do, and we need to know what those requirements are now so that we can start planning for camp. We need your help to remind elected officials that camps like us need to know what the requirements for 2021 will be now–not right before the summer starts.
What can you do?
Go to savenextsummer.com, click on California, and follow the simple steps to send a letter to your elected officials. It might seem hard or scary, but it isn't. You just have to let them know how important GAC is to you and how important it is that they help us get guidance for next summer.
We appreciate your help!
This summer a small work crew took the opportunity to replace the floor and foundation in Cabin 7. The cabin, which is one of the oldest buildings in camp was due for significant repairs, which involved lifting the building up so that a new modern foundation could be poured.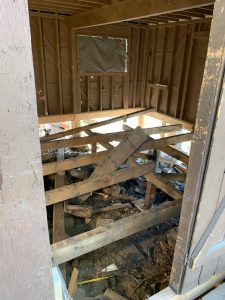 To start the process, the floor needed to be removed from Cabin 7. In the course of this work our long-time construction guru Stan "Doc" Engle realized that the floorboards didn't look like they had ever been replaced since the cabin was built. In fact, on closer inspection, he realized that they had probably been milled at GAC by Manny Vezie and his crew when they originally built the cabins that are now known as the Quad.
We couldn't just throw history like that away, so the boards were removed as carefully as possible and set aside. Buzz was commissioned to design a GAC specific piece of art that features the famous John Muir quote; "The mountains are calling and I must go."
Now we're thrilled to share the final project, which is carved and painted on a piece of Cabin 7 floorboard by Soy.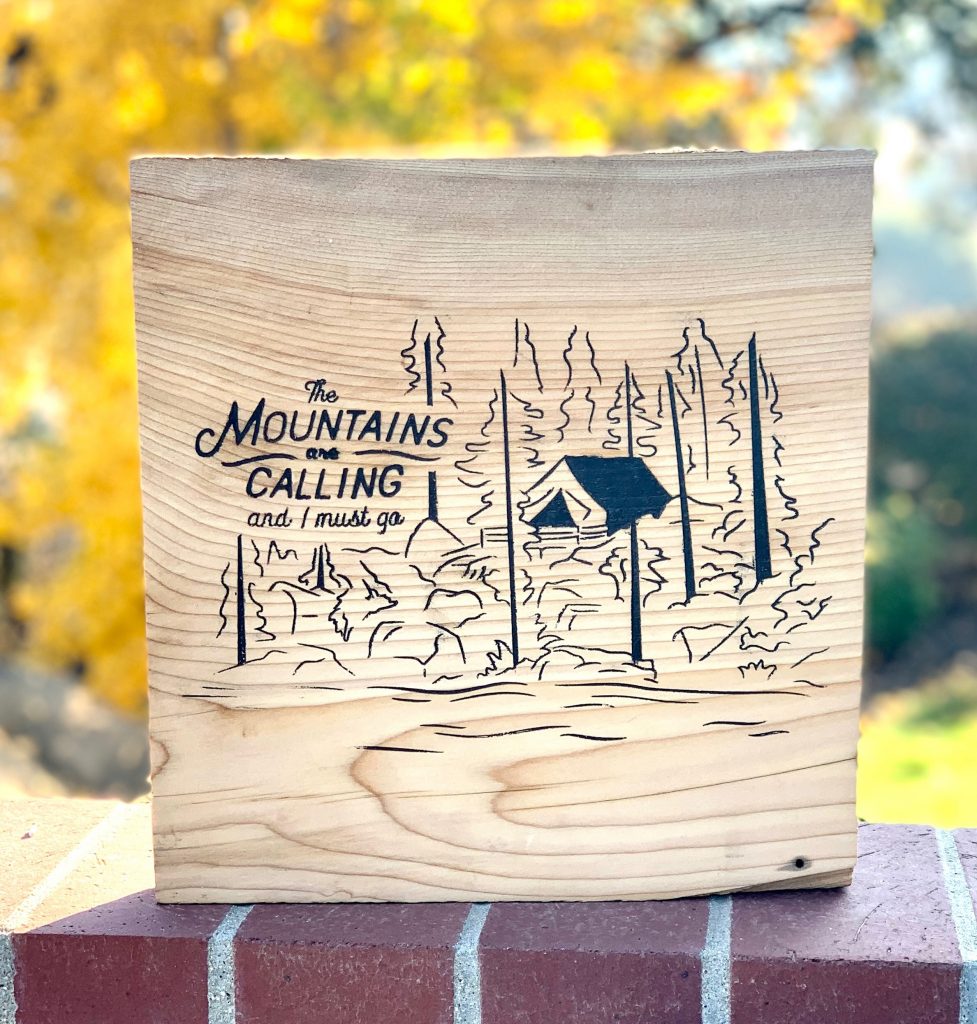 You can find this sign, as well as other great GAC-themed gifts at our online store: https://gold-arrow-camp.square.site/
This week's 5-year camper spotlight is on Aiden D! Aiden is a wonderful camper and a great cabinmate. This summer, Aiden's GALA's counselors said of him, "Aiden is not afraid to speak his mind when a discussion topic resonates with him. He brings great perspectives to the table." We are so lucky to have a camper like Aiden as part of our community.
Check out this video of Aiden receiving his surprise 5-Year Blanket!
This week's 5-year camper spotlight is on Evan G.! Evan is an incredibly honest camper and a great addition to whichever group he is a part of. This summer, Evan's counselors said of him, "Evan is a great communicator. He loves to get to know everyone around him." We are so lucky to have a camper like Evan as part of our community.
Check out this video of Evan receiving his surprise 5-Year Blanket!
As you may have read, GAC was on the road this summer to surprise our 5-year campers who participated in the GALA Program with their 5-year blanket. We're excited to spotlight each of the amazing campers we visited.
This week's 5-year camper spotlight is on Millie K.! Millie is a sweet camper with an extremely kind heart. This summer, Millie's counselors said of her, "Millie is a great active listener. She is super respectful and she's always able to build off of what other people say." We are so lucky to have a camper like Millie as part of our community.
Check out this video of Millie receiving her surprise 5-Year Blanket!
Join us in celebrating WORLD KINDNESS DAY!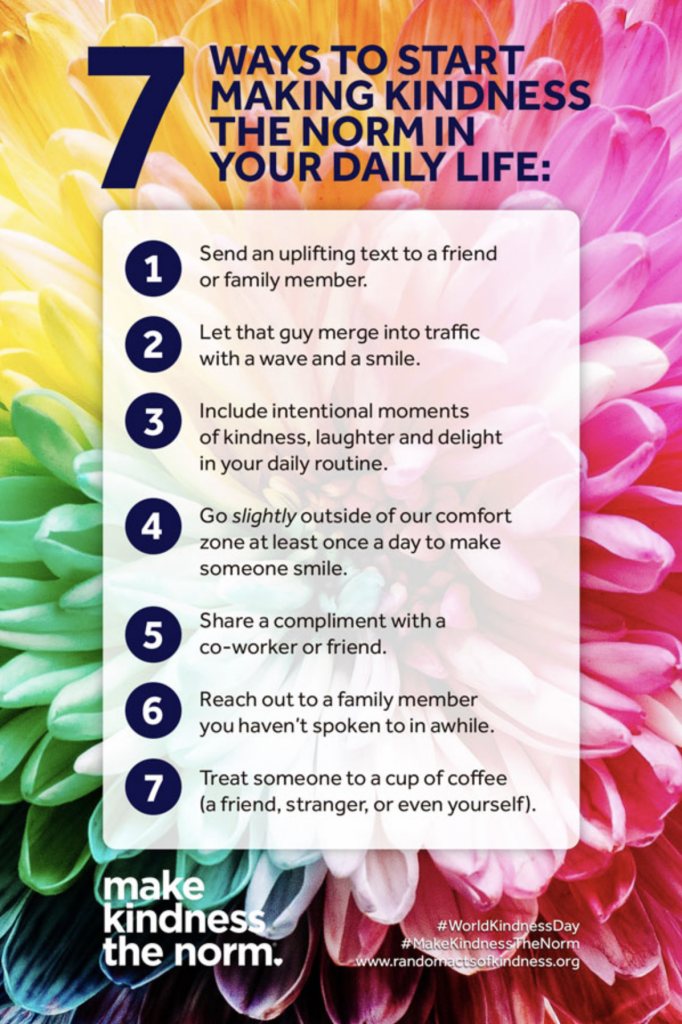 Hi Camp Families & Staff,
Since we have more time to spend together (virtually) and with our families at home during this pandemic, it's a great chance for us to focus on small acts of kindness we can do to bring positive changes to the world. Did you know that people around the world celebrate kindness on November 13? It's World Kindness Day!
And, for those of you who would like to make kindness a focus for longer than just a day, how about practicing kindness for the next 30 days?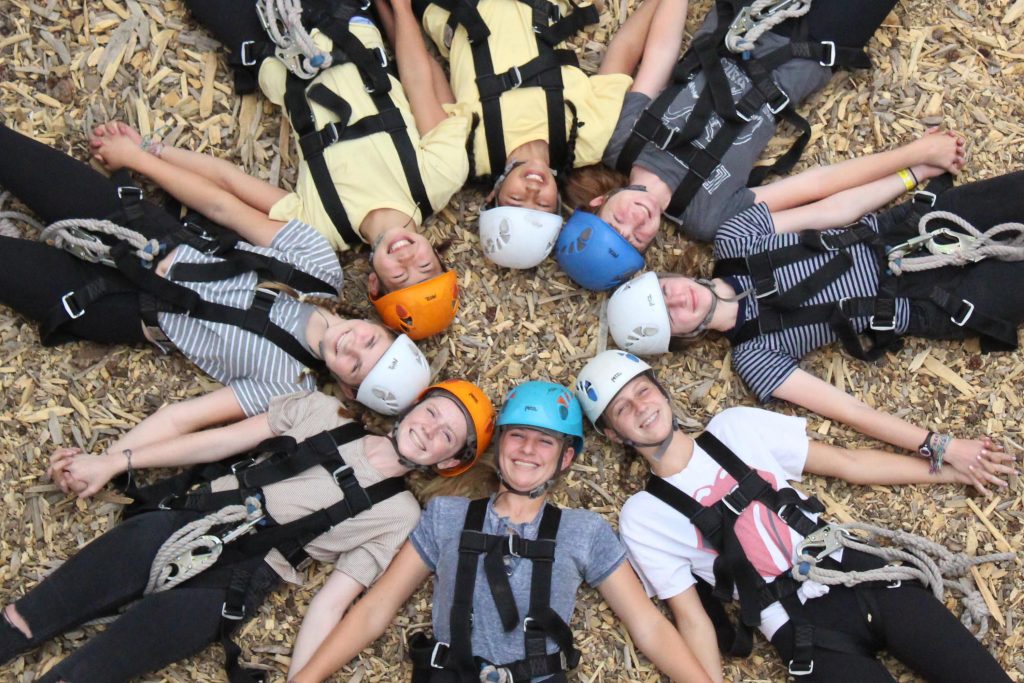 Want to join us for 30 Days of Kindness?
All you need to do is commit to doing 30 kind acts over the next 30 days. You can participate as an individual or as a family!
Here are ideas of what you can do:
• Commit to doing at least ONE daily kindness (DK) each day. These can be small acts of kindness or big ones – an encouraging sticky note to a parent or sibling or a bigger project. You can do the same thing every day – like writing one thank you note or text each day – or you can pick any combo of different kindness acts.
• Consider doing (alone or with your family) a bigger Weekend Kindness Challenge (WKC).
You can find ideas of people to write notes of appreciation to on our printable Kindness "BINGO" board! Keep track of how you're spreading kindness using our printable Kindness Tracker! Also, here are some printable GACspirations to keep you inspired to spread kindness!
Daily Kindness (DK)
How many acts of kindness can you do this month? There are 30 days in November, so if you do one kind thing each day, that's 30 ways to make yourself and others happier this month! If you miss a day, you can always do two acts of kindness on another day to catch up. And, if you go over 30 acts, all that means is that you're spreading even more kindness to the world, which is a good thing.
Weekend Kindness Challenges (WKC)
Since on weekends we tend to have more time, we've saved some more time-intensive kindness ideas for the weekends. These are just suggestions. You can come up with your own kindness ideas, too!
WKC #1: Offer to Help Elderly Neighbors or Friends
The Random Acts of Kindness Foundation has free printable, "Hello, Let me know if you need help" cards. Distribute them to neighbors who may need assistance and offer to get them supplies when you get your family's.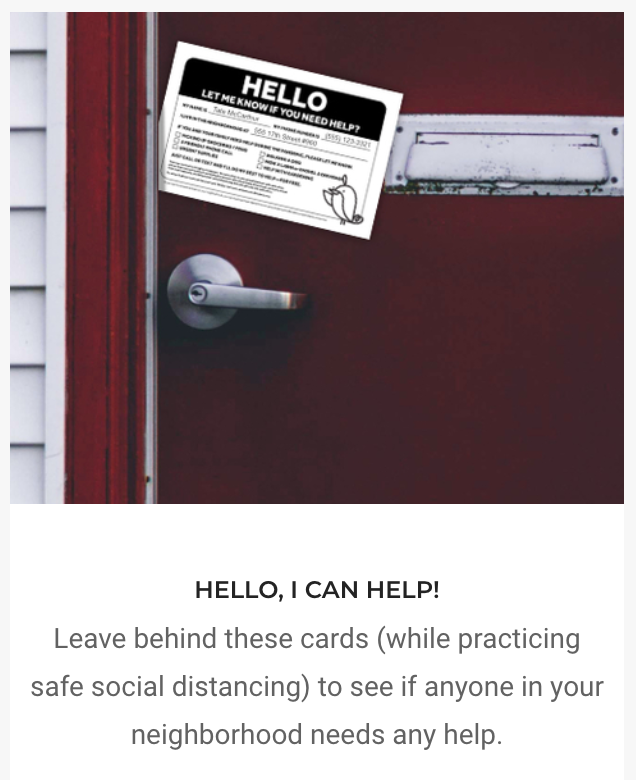 WKC #2: Send a Care Package or Order Essentials for Someone
Order essentials to be delivered to someone who may be in need during this time. This may be someone you know personally, or a place that you know thrives off of donations. Another option is to create a care package for someone who you know is working extra hard these days like a medical professional–again, this could be someone close to home (maybe your own family member!) or someone across the country.
WKC #3: Write a gratitude letter
Who is someone you really appreciate? Take some time to write them a letter about what you appreciate about them. If you are able, read the letter aloud to them either in person or on the phone. You'll make their day and your own!
WKC #4: Plan a Virtual Celebration
There are many important events that are coming up in your friends' and family members' lives that we don't want to forget just because we can't celebrate how we usually would. Pick an upcoming event such as someone's birthday, an anniversary, or a surprise thank you celebration and start planning! One thing that you can do is contact all of the person's loved ones and ask them to send you a video, a message, or a physical note that you can collect and give to the person all at once on their special day. You can give them guidelines such as "tell them what you love about them" or "tell them a funny memory you have with them" or you can leave it open to the sender of the message. You could also organize all of the person's loved ones to call them at different times throughout the day and deliver their messages personally. If you had enough time to receive physical letters, you could organize them into a book or a nice box for them to keep. Alternatively, you could plan a "surprise" virtual event (via Zoom or something similar) where all of the guests knew that it was a party for the special person. You can still "theme" the event even with everyone at home. It could be fancy or a fun costume theme, the possibilities are endless! Your special person will feel so loved that their day did not get overlooked just because everyone is inside. If this feels overwhelming to you, pick another friend or family member to help you brainstorm and plan what would be best for your special person!
DOWNLOADS

For Parents: Why is Kindness Important?
Being considerate of others will take your children further in life than any college degree.
Marian Wright Edelman
Being a considerate, kind person who thinks about others is a character trait that helps children form good relationships and leads to a happier life as an adult.
What does this mean for super competitive parents who want their children to succeed at all costs, even if it means cheating and being mean to others? It could be helpful for parents to know that research has clearly shown that kind people are happier people, and happier people, in turn, are more successful in life. In jobs and in future relationships, kindness will take our children "further in life than any college degree."
Focusing on kindness needs to be a higher priority for everyone who cares about children.
In our cut-throat, competitive culture, where assertiveness and achievement are glorified and valued, focusing on developing kindness is often overlooked.
There are anti-bullying posters and speakers at most schools, but where is the message about the powerfully positive impact of kindness?
Parents and youth development professionals, including teachers, coaches, and camp staff, know that wording things positively and telling kids what we DO want them to do is far more effective than a list of "don'ts" and "nos." So, why hasn't this message translated into how we teach children to treat one another?
We're talking with children a lot about not bullying each other, but we're not talking with them enough about what we want them to be doing instead — which is, of course, to treat each other with respect and kindness. I propose that as parents and youth development professionals we flip the "anti-bullying" message into a "pro-kindness" one.
Ways to model and practice kindness
Get kids to focus on kindnesses that they have seen by asking them to point out kind acts they have witnessed or done.
Brainstorm with kids kind things they can do for others and help them follow through. Focus on small, easy kindnesses rather than huge things.
Talk with kids about how they feel after someone has done something kind for them or after they've done something kind for another person.
Questions to Ask Kids to Spur Conversations about Kindness
• Share something kind they've seen someone else do this past week.
• What's the kindest thing someone has ever done for you?
• What are kind things we can do for our friends? Siblings? Parents? People we don't know?
• How do you want to be remembered by your classmates and friends?
"You can't live a perfect day without doing something for someone who will never be able to repay you."
— John Wooden
This topic is so important to Gold Arrow Camp and to Sunshine that she dedicated an entire chapter of her book, Happy Campers, to kindness: Camp Secret #8: Make it Cool to be Kind. Each chapter of Happy Campers ends with five different "Bringing Camp Home" activities to consider trying in your family.
More Kindness Ideas
Read (or listen to) Wonder by R.J. Palacio
One of GAC counselors' favorite read-aloud books is R.J. Palacio's Wonder. Consider reading (or listening – Audible version is free right now if you sign up for a free Audible trial) to Wonder individually or as a family read-aloud. Get some popcorn and have a family movie night to watch the movie version after you finish reading.
Do you like Pinterest? Check out Sunshine's Kindness board.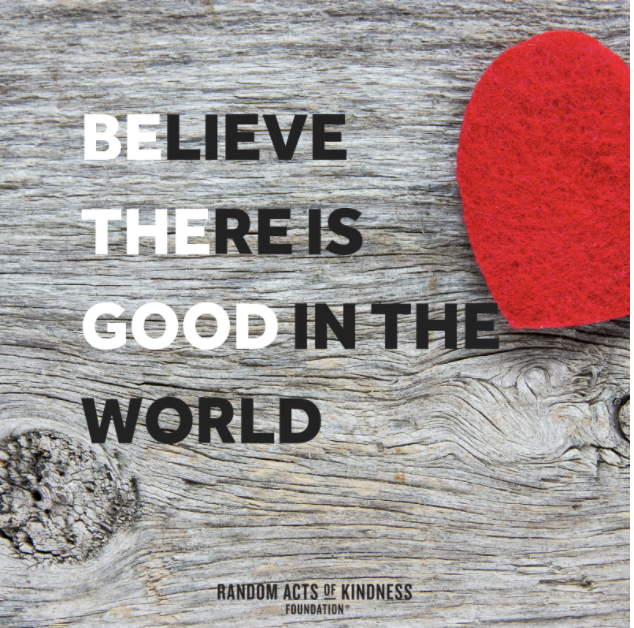 Back in 2013, we spent an entire summer focusing on our summer theme of kindness. We called it Cool to Be Kind. We talked about why kindness is so important to our friendships and to our own happiness. We even made a fun "Kindness, Too" song (see video from 2013 below and see if you can spot some current GAC staff from their camper days).
"Camp forever shaped me as an educator."
Kristi Tanner, Teacher and former GAC Counselor
Why can't school be more like camp? It can!
For years we've heard testimonials from our counselors about how they get life-changing training at camp that helps them become fantastic parents and amazing teachers who create positive classroom communities.
Camp counselors master connecting with and forming positive relationships with their campers – and they learn to coach campers on the friendship skills they need to make and keep friends.
The GAC Director team is thrilled to be bringing fun, engaging "camp counselor"-style trainings to educators through GATA – the Gold Arrow Teacher Academy.
The library of GATA resources is growing, with three webinars and 11 PDF resources of no-prep and low-prep connection activities now available on demand for GATA members.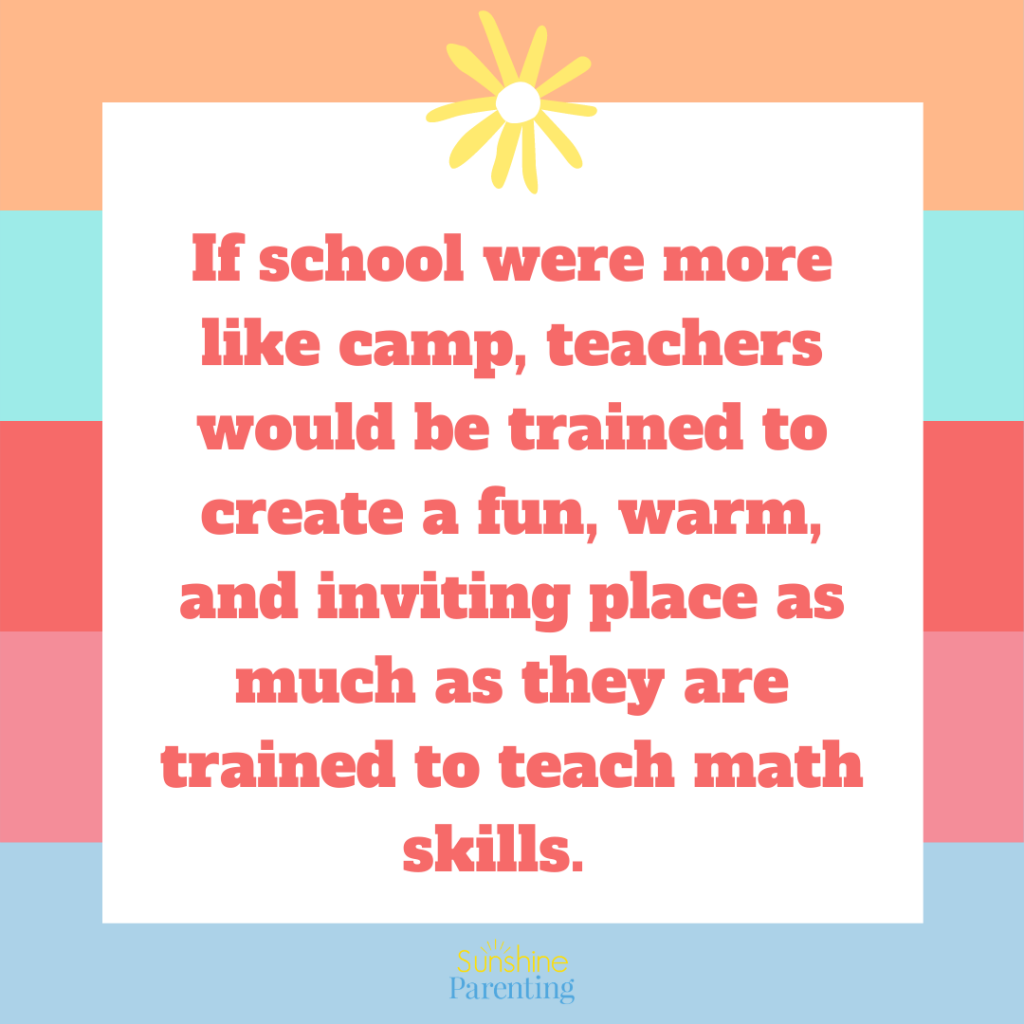 GATA WEBINARS NOW AVAILABLE ON DEMAND FOR MEMBERS
8+ Activities to Foster Online Classroom Connections
Creating a Positive Classroom Culture
Coaching Students to Better Collaboration & Communication
GATA PDF RESOURCES NOW AVAILABLE IN THE MEMBER RESOURCE LIBRARY
Questions for Classroom Connection
Creating a Positive Classroom Culture
Songs & Videos
Build Positivity & Optimism in Your Students
Guess Who
Jokes & Riddle
Teaching Kids Better Communication & Collaboration
Rules & Language of Collaboration
Create an Animal
Chill Music for Your Class
Coaching Students to Better Listening
Our November 11 live webinar is on Coaching Students to Autonomy and Problem Solving.
Resources
The moment we've all been waiting for has arrived! GAC pajamas are on sale now! Show your green and gold GAC spirit while wearing a pair of cozy, comfy GAC jammies. These limited edition pjs make a perfect gift for the GAC fans in your family or for GAC super fans, order your whole family matching holiday jammies.
The long sleeve pajama set has an "all-over" Gold Arrow Camp starry chipmunk print and is made of super soft, 100% cotton with rib cuffs on sleeves and pants.
These jammies are being made to order especially for you, so we can only fill orders through November 8. After the order window ends, there will not be another opportunity to order these one-of-a-kind snuggle enhancers. We anticipate orders will be mailed to you in mid-December.
With production limits, there is a cap on the number of jammies to be produced, so we cannot guarantee availability throughout the entire order window. If you know you want a set, then order now.
Our Gold Arrow Teacher Academy (GATA) has provided members with valuable resources, webinars, and connection over the past few months. With a new and often challenging learning environment for teachers and students, having access to strategies that promote friendships, fun, and character growth in classrooms can be transformative.
If you are an educator or have an educator in your circle of family and friends, please consider joining GATA! New members have access to our past webinars, a library of resources, and all upcoming webinars and Teacher Talks. If you'd prefer to purchase access to the November 11th webinar only, that's an option here.
Join us for next month's webinar, Coaching Students to Autonomy & Problem Solving on November 11 at 5pm PT/8pm ET. How often do you find yourself dealing with student and parent issues that they can handle on their own? Would you like a framework for guiding your students and parents to know what to deal with themselves and when to seek your guidance? Many students (and parents) do not know how to appropriately assess the seriousness of their challenges and discern when it's necessary to seek your assistance, so they contact you about every problem, no matter how small. Teaching students (and parents) how to assess the size of their problem, and discern whether your intervention is needed, is an important life skill for your students and a time saving strategy for you.
-Ashley Platt, GATA Member

Hello GAC Community,
We were overwhelmed by your outpouring of love and offers of help during the Creek Fire. Your reaching out was a reminder to us of how important and impactful camp has been in your lives.
During the fire, when we did not know the direct impact the fire would have on GAC or what help we might need in the future, we directed people who offered us financial support to donate to the Red Cross, which did important work supporting the immediate needs of our mountain community – many of whom lost homes or were evacuated for many weeks. Now that the smoke has settled and we've been able to enter camp and assess the damage, we have a way for you to help GAC.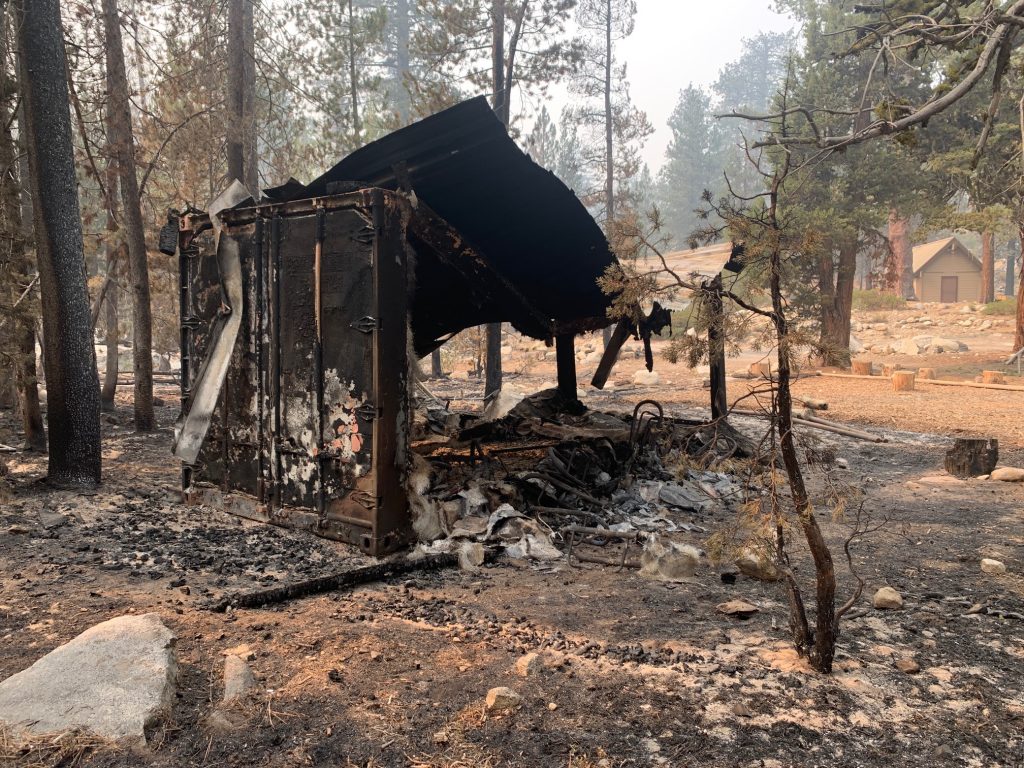 While we are thankful that most of our buildings and trees were spared, GAC did not escape the Creek Fire unscathed. The fire burned strongly in the western half of GAC, the area known as "Mirimichi." The fire destroyed several old Boy Scout structures (from the camp that was formerly on the site) and two of our newer storage sheds – the Horse Tack Shed and the Granite Grove Shed, both of which were storing program equipment. All of our mountain bikes, hammock structures, tables and chairs for our Granite Grove dances and dinner parties, and horse program supplies were burned beyond recognition.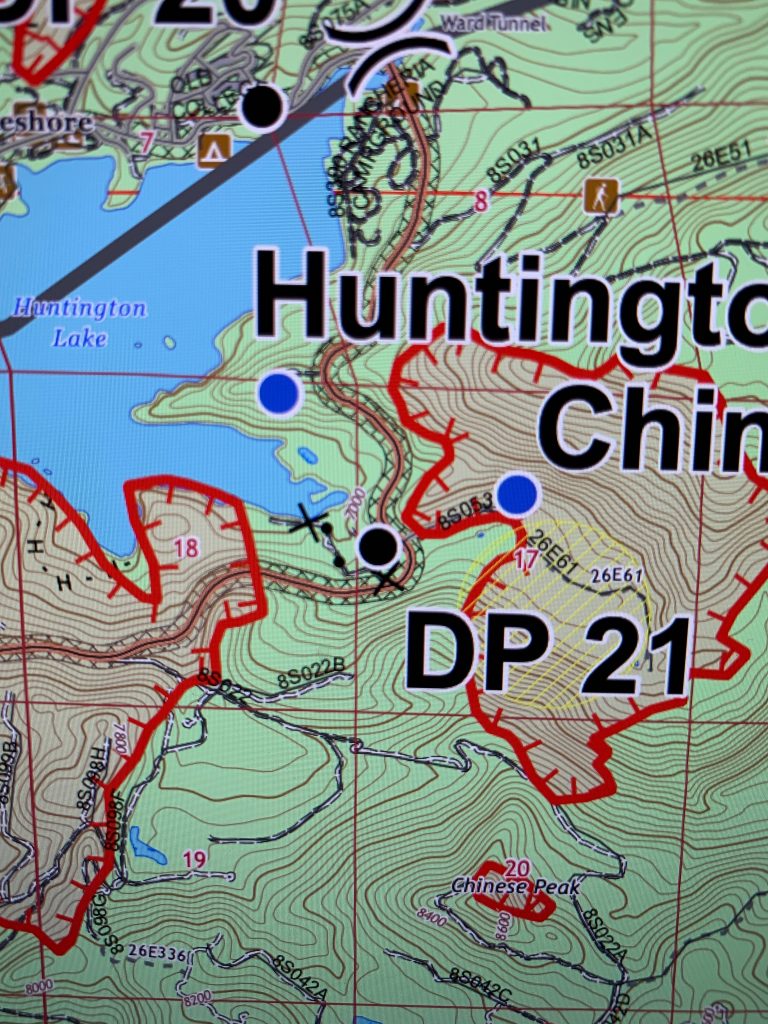 Though we have fire insurance and have filed a claim, the insurance will not cover the total of our loss. And while we are thankful that most of our buildings and property were spared from damage, this loss – on top of our other significant financial losses from not being able to operate in 2020 – is another blow during an already challenging year.
By making a donation to our #GACSTRONG Creek Fire Fund, you can help us recover from our losses from the fire and replace buildings and equipment in preparation for 2021. A donation of any size to the fund will be gratefully accepted. To honor your loyalty and support of GAC, we'll engrave your name on a sign that will hang on one of the two new buildings: Granite Grove Shed 2.0 or Horse Tack Shed 2.0.
We're thankful that all we have to replace at camp is equipment and two sheds. We're also thankful to have such a supportive and caring camp community. Thank you for all of your support over the years, and especially the last 9 months, which have been the most challenging we've faced. We are encouraged that, however challenging our obstacles may be, we need to continue working to bring much-needed fun, friendship, and growth to our campers who go on to bring positive changes to the world.
We can't wait to whadda together again in 2021!
9/16/20
Monkey & Junior checked on camp again on Wednesday, September 16, 2020, and took a few pictures to share with all of us: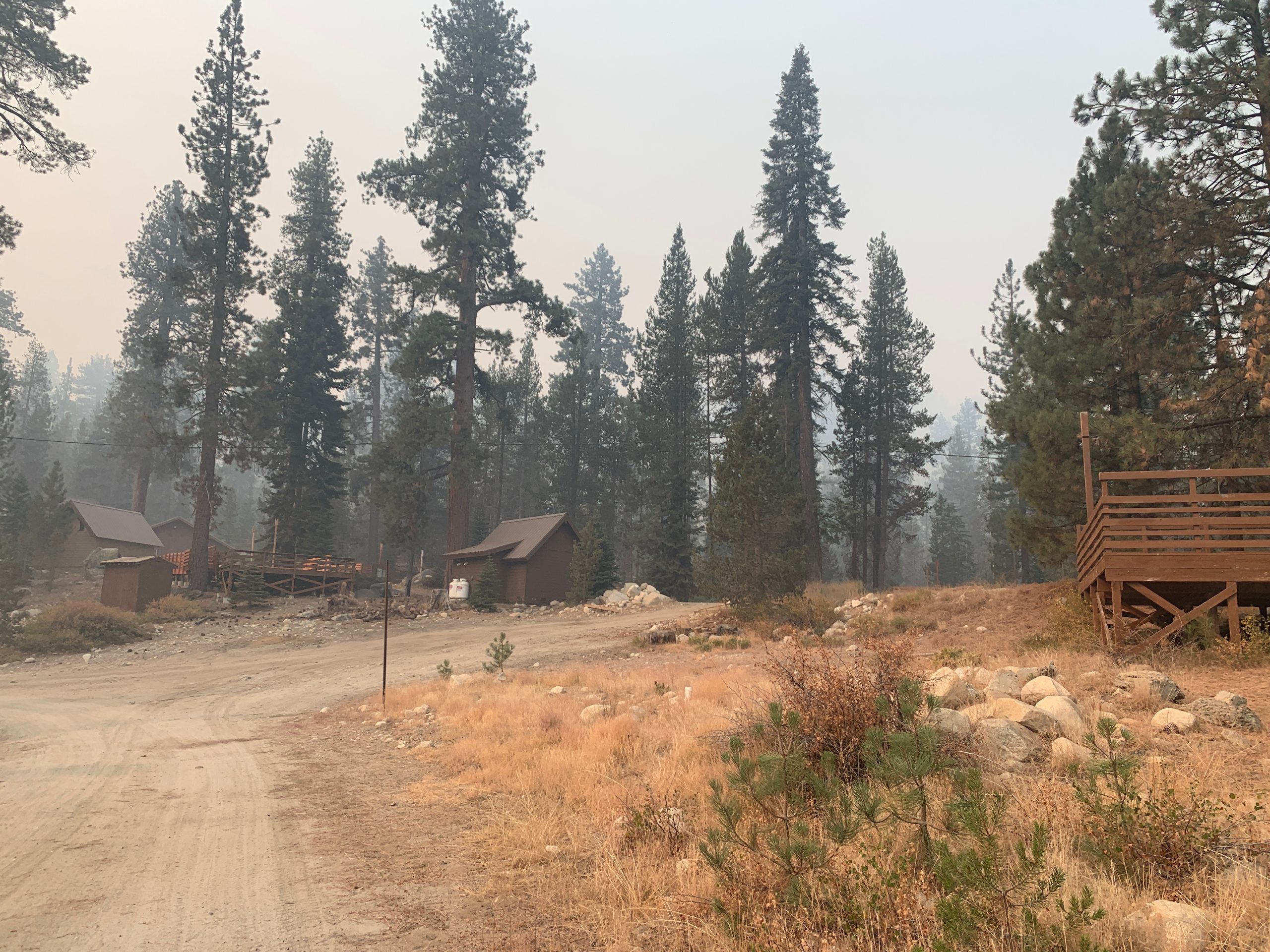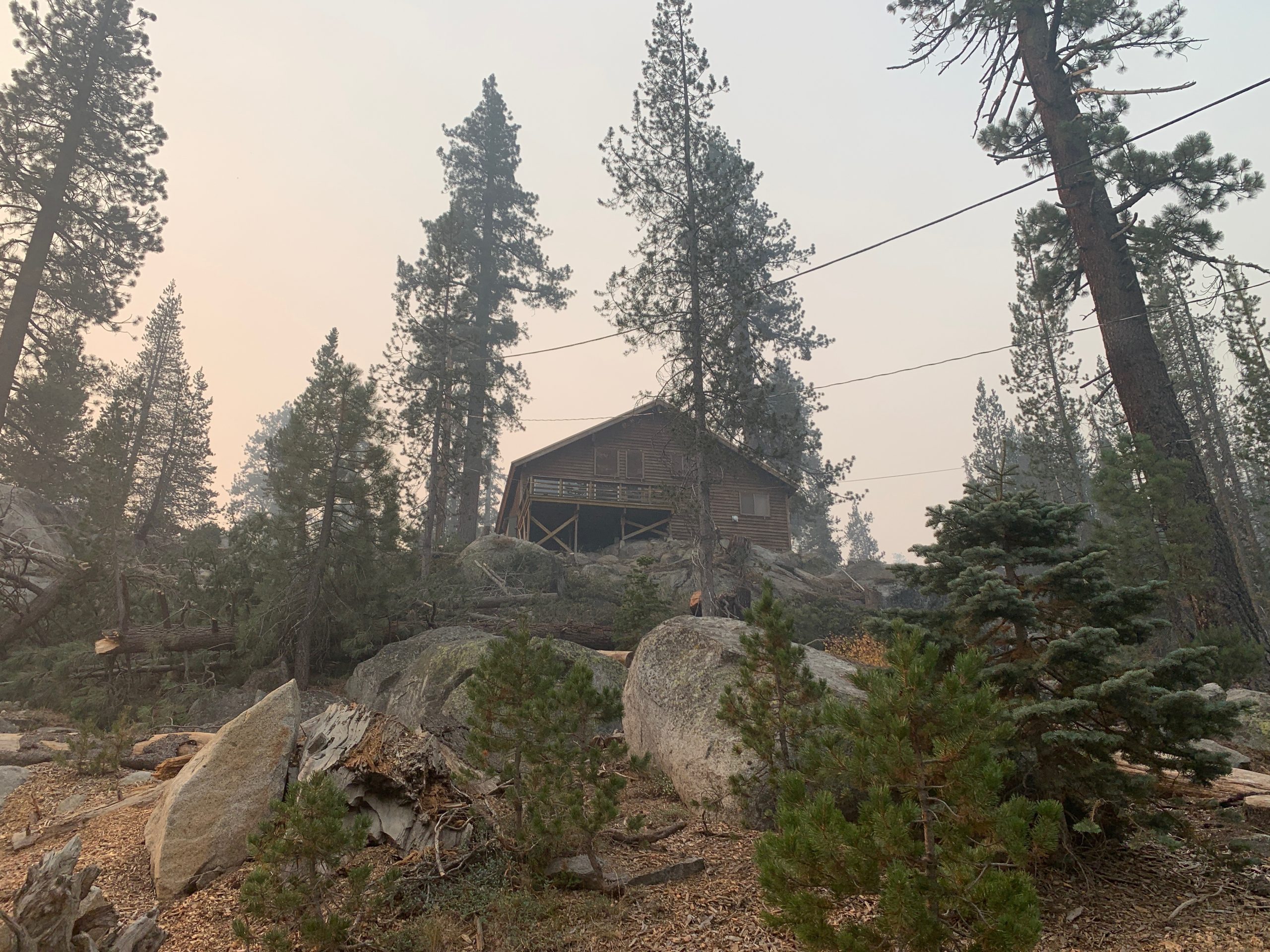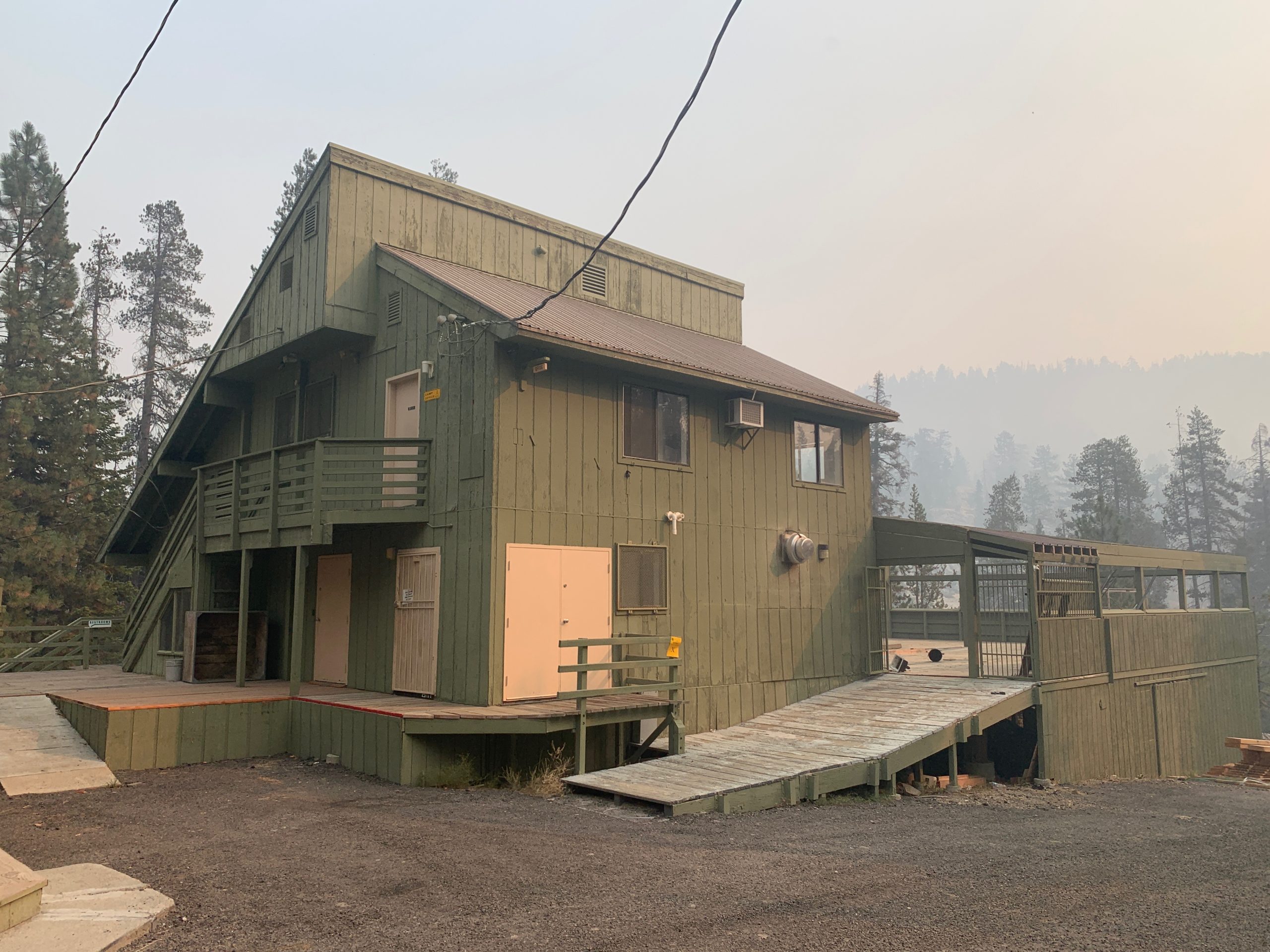 9/15/20
Thank you for your continued messages and concern about GAC. We have felt your love and prayers over the past weeks as we all watched the progression of the Creek Fire towards our beloved GAC.
Many of us became adept at refreshing the many different fire and heat maps, and we are thankful that it is no longer necessary to check for those dreaded red dots over GAC!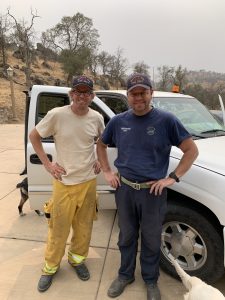 We do not anticipate any major damage to GAC from this fire; however, there is still some fire activity in the vicinity of camp, so we are continuing to closely monitor the situation. We're feeling confident that camp will continue to be safe from the Creek Fire, as the worst days of the blaze in our area were last week.
Our favorite firefighter, longtime GAC staff member Brad "Junior" Driscoll, is continuing to keep tabs on GAC.
Monkey, who was trained as a volunteer firefighter back in the 90s, was able to spend Tuesday – Thursday on the mountain with Junior, and he even had the opportunity to fight a blaze at the staff housing at China Peak. See news video featuring the back of Monkey as he sprays water into a burning structure.
On Saturday (9/12/20), Andy "Soy" Moeschberger joined Junior for a walk through camp. They found the Vanilla Tree, the Dining Porch, Big Campfire, and all of our camper tents and cabins safely waiting for the summer of 2021.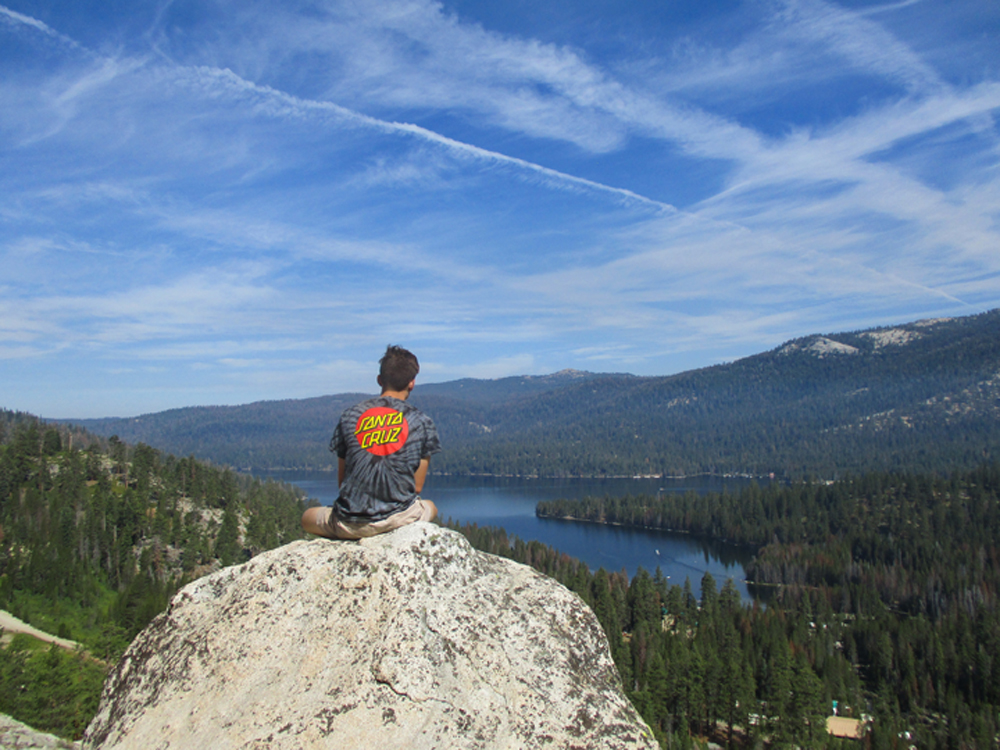 We are grateful for the prayers and support of our GAC community. We were extremely fortunate that GAC fared so well during the fire when many of our neighbors did not. Our hearts go out to the camps and cabin owners around Huntington Lake that lost structures to the Creek Fire.
9/10/20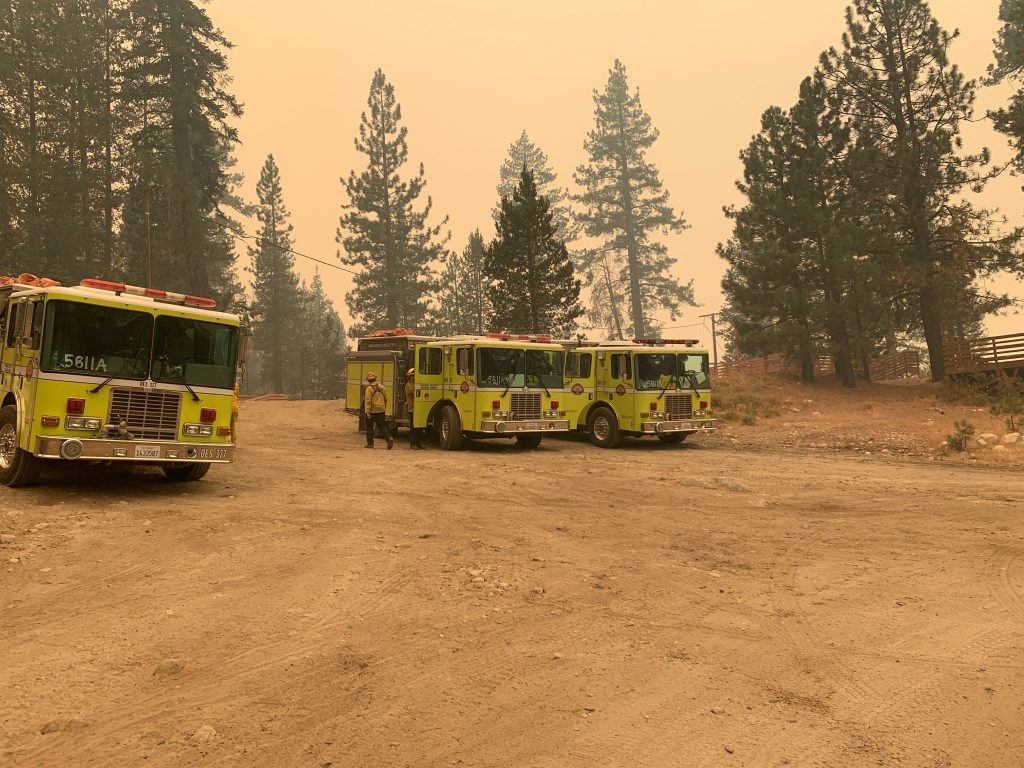 The report from camp continues to be positive. Junior and Monkey were both able to be at camp over the last 36 hours and here's what they report:
The Creek Fire is continuing to burn at Huntington Lake. There are crews in camp actively engaging in protecting structures. They have a water line protecting the edge of camp and are ready to fight the fire if the need arises. Lower temperatures and calmer winds have made the fire more predictable and less aggressive.
For now, camp is safe and well-protected. We are optimistic but understand that changes in wind or weather could change the situation.
Many of you have reached out to ask what you can do to help. Right now, the best resource is the Red Cross. You can also text CAWILDFIRES to 90999 to make a $10 donation to the Red Cross California fire relief efforts. When the Creek Fire is contained and we know more about what our beloved mountain community needs we will share opportunities for you to help more specifically.
We continue to be overwhelmed by your messages of support and continued thoughts and prayers for our little oasis in the High Sierra. We are in awe of the bravery and efforts of the fire crews that continue to battle the Creek Fire. Thank you all.
9/9/20
This afternoon we got a boots-on-the-ground report from camp. Here's the current situation as it stands as of 2pm:
Currently, there are two fire strike teams in camp. They are cutting a fire break from the lake to Highway 168 just to the west of the mini motorboat dock.
There is damage to the Mirimichi portion of camp, including Granite Grove, but there is no structural damage to camp right now.
We are exceptionally grateful to the fire crews who are working bravely and tirelessly and to the members of our GAC family who continue to reach out with generous offers of support. We are hopeful for low winds and continued cooler temperatures to aid in fighting the fire.
9/8/20
Thank you for the outpouring of calls and emails. It is overwhelming for us to know how much camp means to so many of you. We can't respond to each of you, but please know how much we appreciate your offers of support. Thankfully, all of camp's staff members have evacuated safely from the mountain. When we have more concrete details about how you can help, we will share those with you.
Due to communications infrastructure being destroyed by the fire, accurate updates from Huntington Lake have been slow and inconsistent. Based on the publicly available maps we can see that the fire is moving toward camp. We will update this page and our social media accounts as soon as we have confirmed information about the status of camp.
Again, thank you for your concern and your offers of assistance. For a long time, we have known that Gold Arrow Camp was a community that feels like a family. In this year of pandemic and fire your kind words of support and love have proved that point over and over again.
9/7/20
As of this morning, winds had shifted and camp is not directly threatened by the Creek Fire. The Huntington Lake Volunteer Fire Department has been working hard to fight the fire at the other end of the lake (where our Will'O sailing trip goes each session.)
Firefighters are currently fighting the fire around the town of Shaver Lake.
This is the heat map as of 11 AM on September 7th.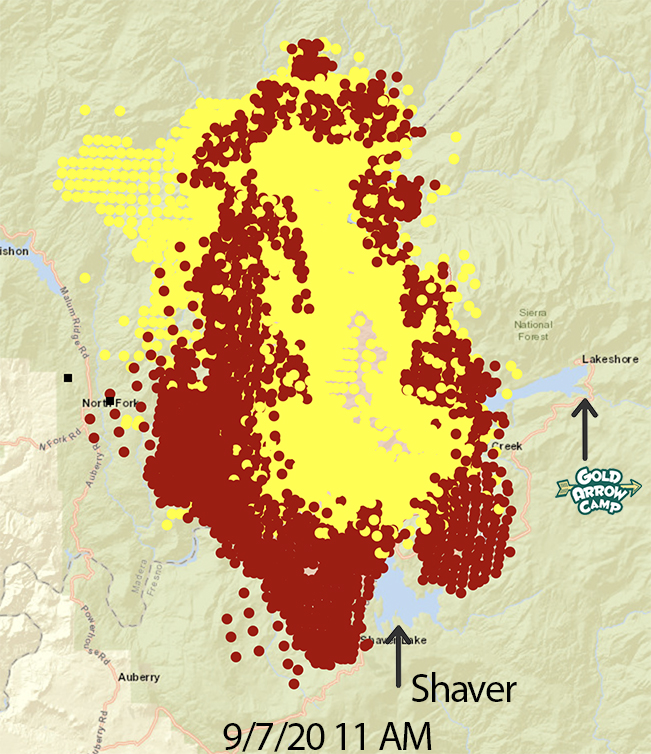 9/6/20
Thank you to our camp families, staff, and alumni who have reached out with concerns about the fire that is near camp.
On the evening of September 4th, the Creek Fire began below the town of Big Creek, near Shaver Lake. This morning, September 5th, the Fresno County Sheriff ordered the evacuation of everyone at Huntington Lake and Shaver Lake.
Both main camp and Shaver Island are currently safe, and we are continuing to monitor the situation. We're grateful to the brave firefighters who are working to contain the fire.
We will update this page with information as it becomes available. You can also find more information here.