The GAC Runners had another successful year at the Manhattan Beach 10K! Thank you to the campers, parents, staff, and alumni who represented GAC on the course and at the booth! There were lots of smiles from a happy runners crew. Congratulations to Monkey who placed in his age group. Also at this event, the winner of a free week at camp was selected from the many names of campers whose parents completed their 2019 Parent Evaluation by September 10th! And the winner is… Simone P. Congratulations!
We hope to see you at our next GAC Runners event!
The new month means we have new ideas of ways to be kind to those around us! We hope these ideas fill your bucket as you fill others' buckets. You can download and print out your own October Kindness Calendar HERE. Happy October!
Raise Thriving Kids Workshop – September 27 in Newport Beach Make this the happiest, most connected and growth-filled year ever for your family! Raise Thriving Kids Workshop
Port Streets Clubhouse
1900 Port Carlow Place
Newport Beach Friday, September 27
9:00 am – 4:00 pm
Join Audrey "Sunshine" Monke and Sara Kuljis for a 1-Day LIVE parenting workshop in Newport Beach, California.
What you'll learn during this workshop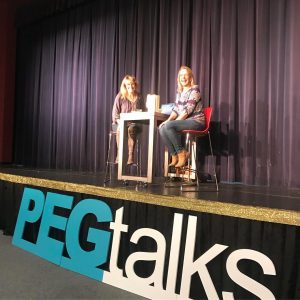 • Creating the Family Culture You Want by learning how to move your actions closer to your values and determining what kind of family you want to build.
• Raising Successful, Thriving Kids means defining what success for your kids looks like, what character traits you seek to foster, and how to help them become thriving adults.
• Building Your Positive Parenting Toolbox that includes skills like Authoritative Parenting, Connection Before Correction, Play & Fun, and the Power of Affirmation.
• Loving The Child You Have by harnessing the power of Positive Language – Behavior Management, Calming Skills for Ourselves & Our Kids – Internal Chatter, Empathy, and Compassion.
Your Investment

of

$250 Includes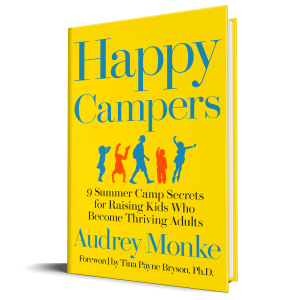 • A signed copy of Happy Campers: 9 Summer Camp Secrets for Raising Kids Who Become Thriving Adults
• A binder full of parenting resources and activities to support you in raising thriving kids
• Four follow-up group Zoom coaching calls with Audrey and Sara
• Lunch
• Discussions & advice that will improve your parenting and make your family life happier and more connected
Spaces are limited so claim your spot now!
ENTER "GAC" AT CHECK OUT FOR A $50 DISCOUNT!
It's that time of year! The GAC Runners are headed to Manhattan Beach on October 5th, 2019 for the 42nd annual Manhattan Beach 10k! We love attending this race for so many reasons, but especially because we get to see so many wonderful GAC families. This event only offers a 10k race, so if that is not your cup of tea please come hang out with us at the Gold Arrow booth. We would love to catch up with all of you! There will also be a group photo taken at the GAC booth at 9:00 am. We can't wait to see you there!
Details and registration information are available here.
More information about the GAC Runners program is available here.
Congrats to our 3 and 5 year campers and staff! Since the early days of camp, founder Manny Vezie began a tradition – campers and staff who attend Gold Arrow Camp for five summers are presented with a blanket to commemorate this achievement. Every summer at camp 5-year campers are wrapped in their blankets at Appreciation Campfire along with 3-year campers who receive their banner on the final night of their session.
Last night, everyone at camp came down to Granite Grove in their best space attire to celebrate the end of an incredible Mini Camp session at GAC! Enjoy some photos below!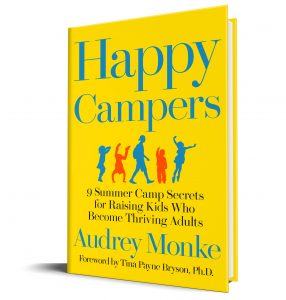 Happy Campers is a joyful and wise parenting book. Drawing on her lifetime of experience as a camper, camp counselor and camp director, Audrey Monke shows us what is most important in the lives of children. She then takes the next step and teaches parents how they can recreate the magic of camp in their own homes. I have never read a more optimistic and well-grounded guide to parenting.
–Michael G. Thompson, Ph.D., Bestselling author of Raising Cain
Keep the growth of summer camp going all year! Join author Audrey "Sunshine" Monke as she shares resources and ideas from her new book, Happy Campers!
To join the Happy Campers 2019-2020 Read-Along, complete this form, and you'll be sent the Read-Along Schedule, Discussion Guide, exclusive resources, and monthly links to join (optional) Zoom coaching calls with Sunshine.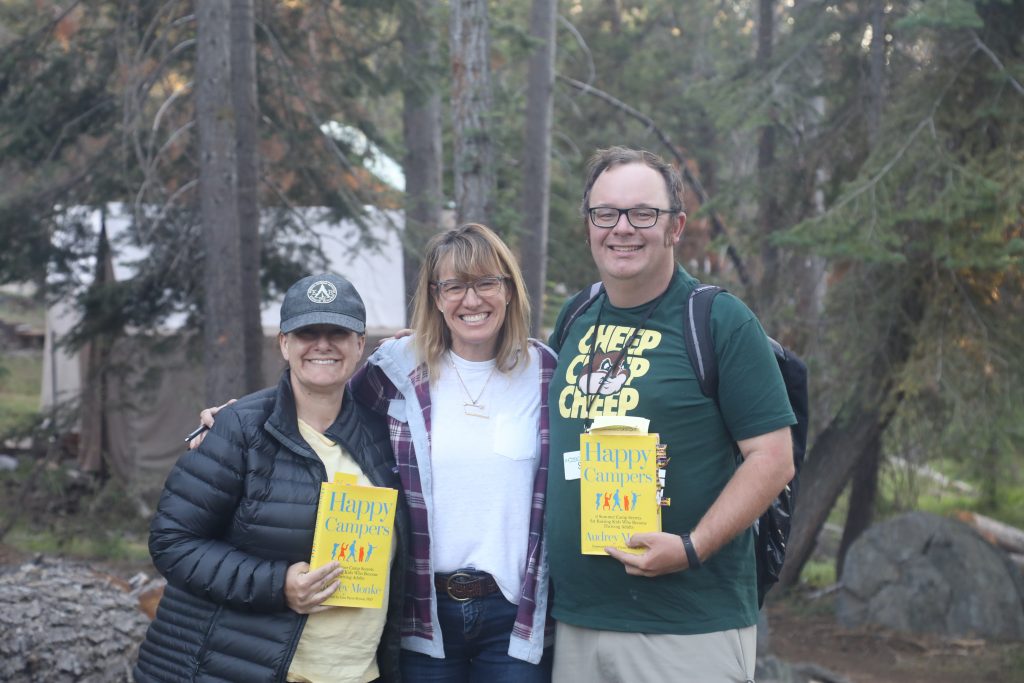 Other Happy Campers Opportunities
September 18 (12:00 pm PT): Live Zoom Chat about Camp Secret #1: Connection Comes First (first chapter of Happy Campers)
This is the first live coaching call of the 2019-2020 Read-Along. Join the Happy Campers Read-Along and you'll get an email with the link to join the Zoom meeting. Join Happy Campers Read-Along.
September 26 (7:00 pm): Pages a Bookstore, Manhattan Beach, CA (Sponsored by South Bay Families Connected)
September 27 (9:00 am – 4:00 pm): Raise Thriving Kids, Newport Beach, CA
Information and registration details.
USE DISCOUNT CODE GAC FOR $50 COUPON!
More of Sunshine's Upcoming Events
It's the final week camp here at GAC, and counselors are excited and ready to create MAXI fun and friendship during Mini Camp!
This session we have campers coming from as far away as the United Kingdom!
Other fun statistics about this week's campers include:
134 first-time campers at GAC!
44 returning campers.
13 three-year campers.
One five-year camper
We are so excited for this week that will be spent having tons of fun, making new friends, singing songs, playing games, enjoying campfires and so much more! Make sure to keep up with everything going on at camp through our
News
section as well as our
Whadda Day daily podcast
!
You can see what we're eating this week here!