On May 19th, we had a great visit to Northern California as the GAC Runners participated in the Schoolhouse Rocks 5K to benefit the Menlo Park-Atherton Education Foundation and we then hosted a GAC Party at Holbrook-Palmer Park in the evening.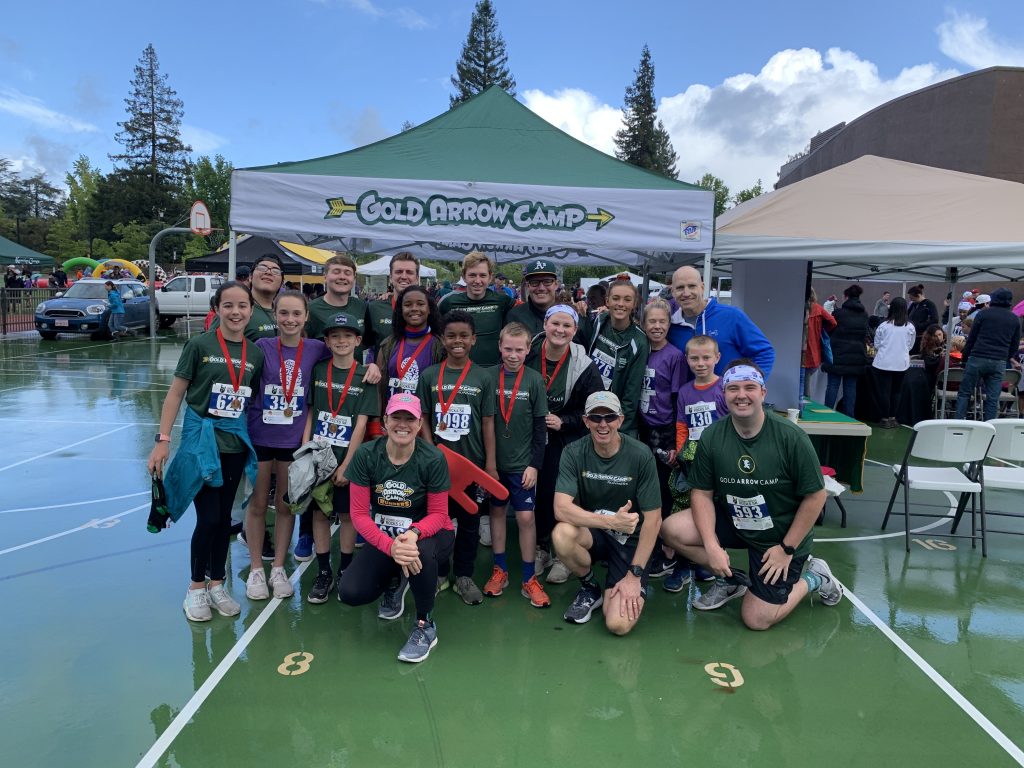 At the race, the GAC Runners had a great time running and participating in the expo after the race. We loved seeing the many campers and their families who joined us!
In the evening, we had a wonderful time meeting more than 100 campers and their family members. We enjoyed pizza for dinner, played some carnival games, and had a first-year family orientation. It was great to see so many smiling faces!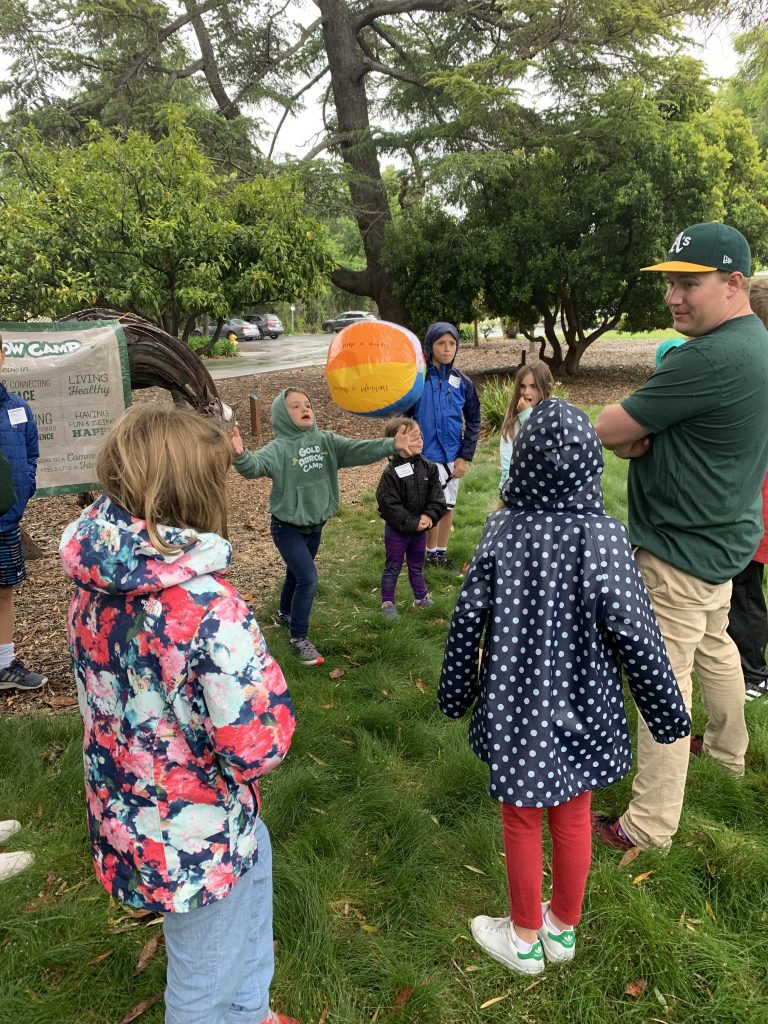 If you'd like to take part in our final first-year family orientation (online), you can join us on June 2nd at 4 PM Pacific time. The event is an opportunity to watch an orientation video and then ask camp directors your questions. You can RSVP for that event here.
This summer, Nina Adams will be returning to join our staff for the first time as an Activity Counselor on our sailing dock. Nina spent 5 Sierra summers at GAC as a camper and wrote the following article about camp for the Larchmont Chronicle.
This summer, I will finally be returning home to Gold Arrow Camp, this time as a counselor. I am looking forward to reuniting with my friends from several summers ago and reliving my camp childhood memories.
-Nina Adams
Longtime camper, Nina Adams, wrote an article for the Larchmont Chronicle titled "Unplugged, Rustic Bliss: Camping in the High Sierra."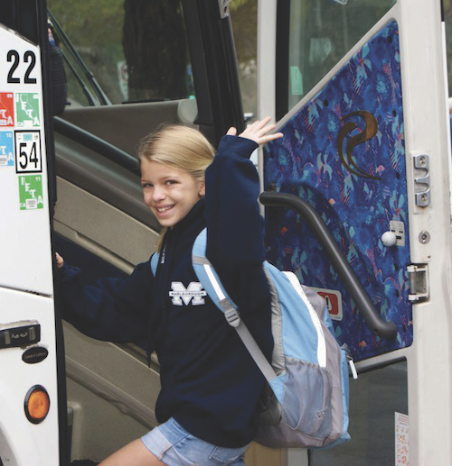 As summer approaches, every kid has an activity he or she looks forward to most. For some it might be video games; for others, it is traveling with family; for me, it was always Gold Arrow Camp.
Gold Arrow is a sleepaway camp located on Lake Huntington in the High Sierra for kids ages six to 15. The camp is a traditional summer camp in the truest sense, offering campers an unplugged (as in no electronic devices!), rustic outdoor experience. Campers live in cabins for two weeks, and they participate in daily activities including horseback riding, hiking, water skiing, backpacking and rock climbing.
When I left for sleepaway camp at age 10, I had tears in my eyes and an unmatched anxiety. Would I make friends? Would I get homesick? I was beyond nervous concerning the two weeks I was about to have away from home. After my long, five-hour bus ride to the High Sierra, my feelings instantly changed. No one could have prepared me for the thrill and excitement I would feel when I stepped off the bus onto the campgrounds on Lake Huntington.
On the afternoon of May 5th, more that 300 GAC campers and their families met with our camp directors and some of our great staff for our southern California GAC Party. We celebrated Cinco de Mayo with dinner, songs, games, and the opportunity for parents and campers to ask experienced GAC campers and parents questions. We're thrilled that so many new parents and campers were able to come and get a little taste of what camp is going to be like!
The event also served as a book signing for our Chief Visionary Officer, Audrey "Sunshine" Monke, whose debut book, Happy Campers, is now available for purchase.
If you live in northern California, we're coming your way with our GAC Party in Atherton on May 19th! Details and RSVP for that event are available here.
Enjoy some photos from the southern California GAC Party:
Happy Campers: 9 Summer Camp Secrets for Raising Kids Who Become Thriving Adults is on sale in the US today!

In Happy Campers, Sunshine shares what she's learned from over three decades at Gold Arrow Camp creating a community that campers and staff call a "second home" and their "happy place."
You can order Happy Campers at Amazon, Barnes & Noble, IndieBound, Books-a-Million, or Kobo.
Join Sunshine on Facebook Live tomorrow (May 8) at 12:00 pm PT / 3:00 pm ET for an online book launch celebration and discussion.
Check out the Happy Campers Book Hub for many free resources, including a Happy Campers Workbook and Discussion Guide, 2019 Summer Read-Along Schedule, and much more!
Join the Happy Campers Book Club Group on Facebook to join Sunshine this summer as she covers one "secret" per week in July and August!
Come see Sunshine and get your book signed at an upcoming event:
May 16 (6-8 pm) – Branches Books & Gifts (Oakhurst, CA): Book Launch Party, Signing, Q & A, and Live Podcast Recording
May 19 (4-6 pm) – GAC Northern California Party (Atherton, CA)
May 20 (7-8 pm) – New Brighton Middle School (Capitola, CA): Raising Kids Who Become Thriving Adults Talk & Book Signing
May 30 (5-7pm) – Linden Tree Books (Los Altos, CA): Book Signing (it's also farmer's market day in Los Altos!)
Already have your copy? Post a photo of yourself (or your GAC camper!!) with a copy of the book. Tag Sunshine (@audreymonke on Twitter, @sunshine.parenting on Instagram, or @SunshineParenting on Facebook) or use the #happycampersbook hashtag!
Thank you so much for joining Sunshine in sharing ideas for raising kids who become thriving adults!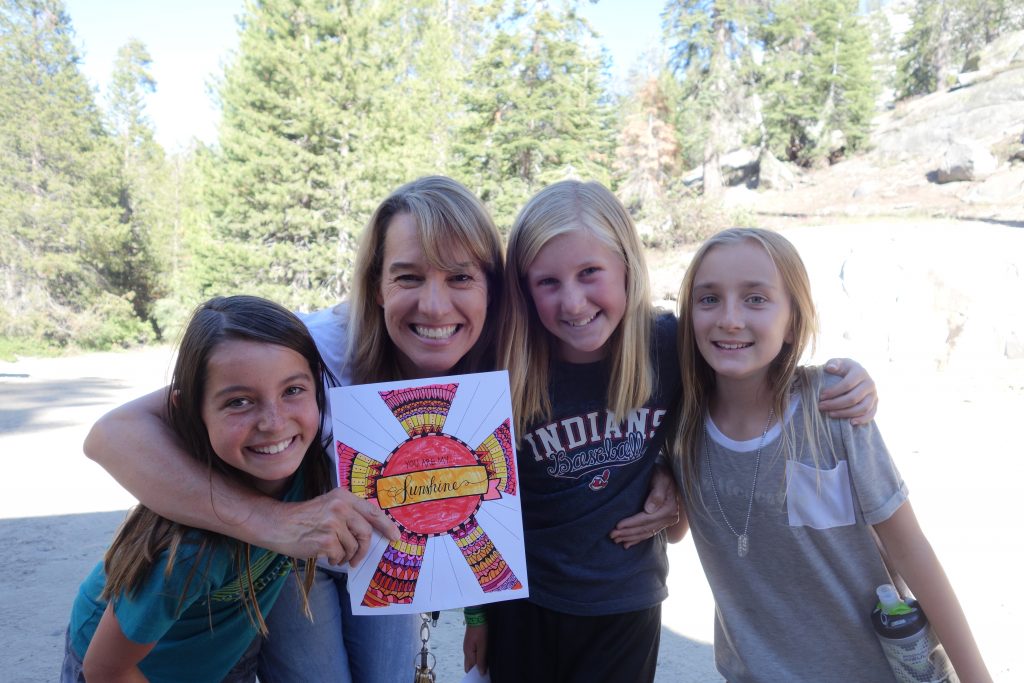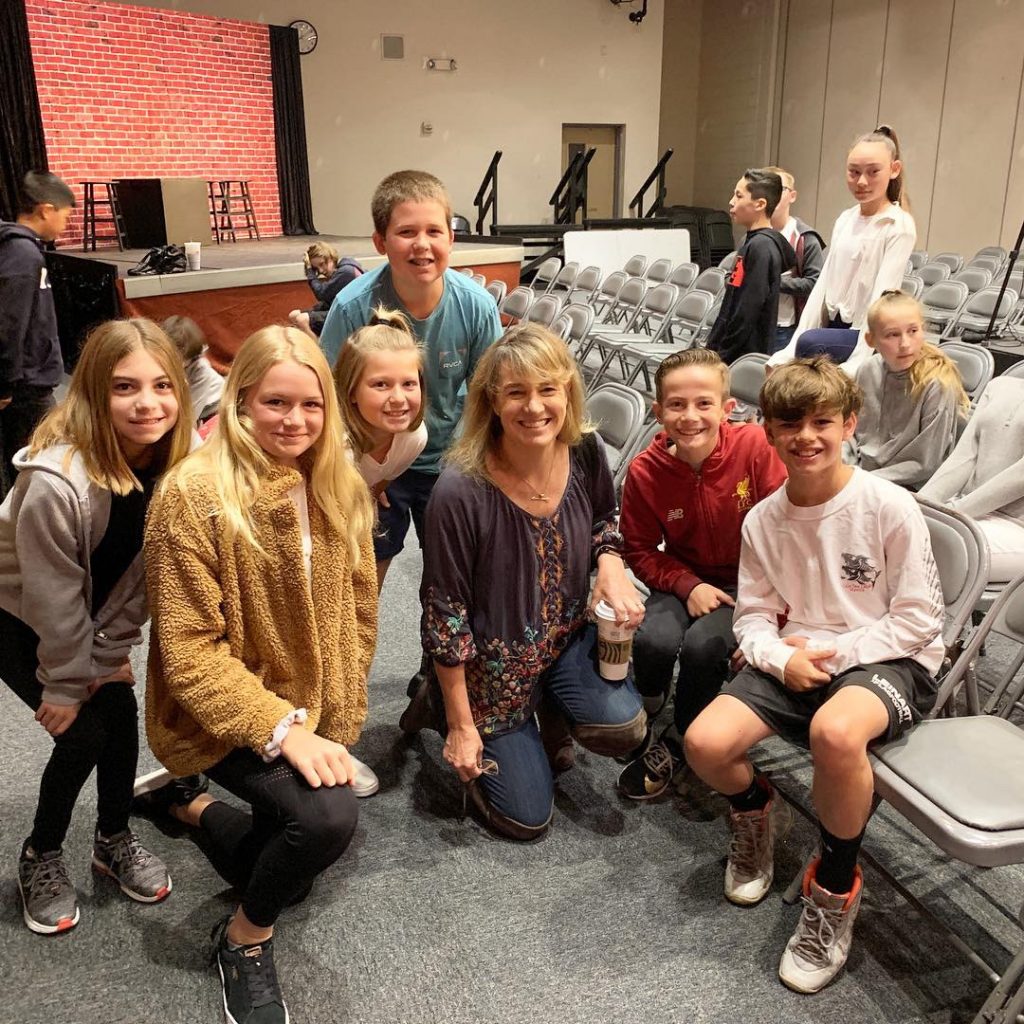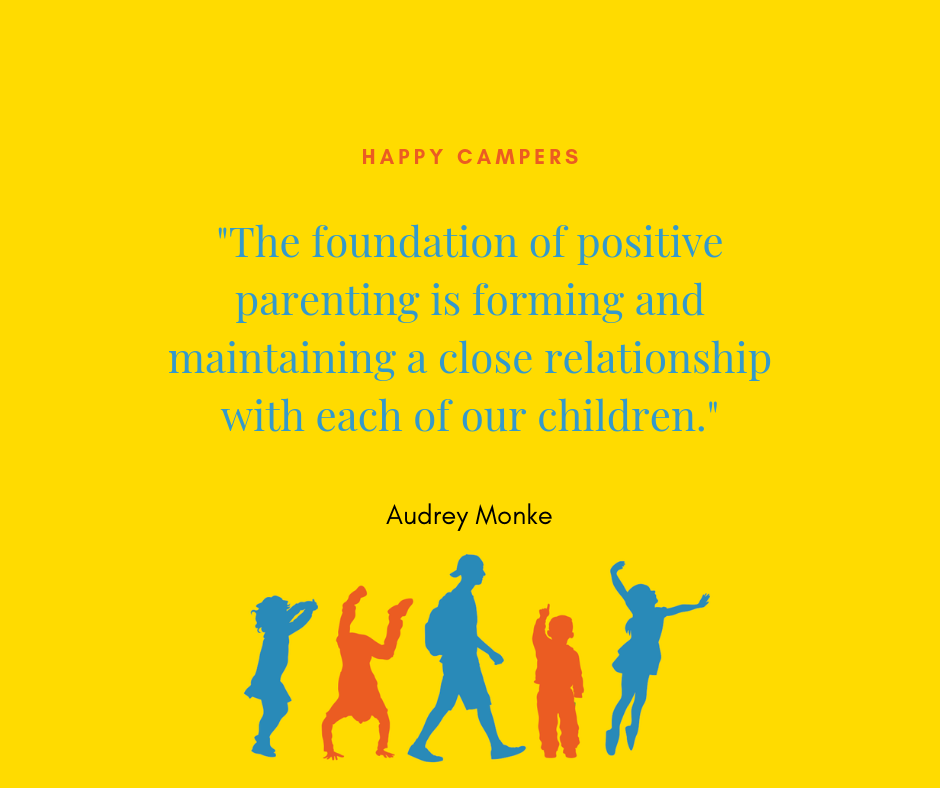 Every child has to practice being independent and every parent has to practice letting his or her child be independent.
-Michael Thompson, Ph.D., Homesick & Happy: How Time Away from Parents Can Help a Child Grow
Most kids feel some apprehension before going on their first adventure away from home without parents. Many parents are also nervous about the separation from their child, especially if your camper is expressing anxiety about going away to camp.
The biggest source of parental concern is often how your child will handle the separation from you and if they will experience negative emotions, often referred to as "homesickness," while at camp. While most kids do not feel extreme symptoms of homesickness at camp, many experience emotional challenges during their first (and subsequent) experiences at summer camp and other away-from-parent experiences. These feelings are normal and are something that we have helped many campers work through. Campers feel a great sense of accomplishment when they successfully overcome the challenge of homesickness, and we encourage you to view this experience through the lens of the long-term positive outcomes for your child.
One of our favorite resources for first-time camp parents is Michael Thompson, Ph.D.'s book Homesick and Happy. Parents will find this book helpful not only as you prepare to send your child to GAC this summer, but also as you think about and prepare your child for other future adventures away from you (like college!).
We know many of you are busy and won't have time to read the whole book, so here are a few ways to get a quick overview:
• Read through our summary notes (sent with the book)
• Listen to Sunshine's interview with Thompson on her podcast.
Whether or not you have time to read the book or learn about the topic, we invite you to join us for our online book discussion:
Homesick & Happy Book Discussion
Online Meeting for Camp Parents
Wednesday, May 29, 12:00-1:00 pm (PT)
RSVP & we'll send you the meeting link!
Book Highlights
The following selected passages will help you understand and communicate with your child about why this experience – even if they feel some (or a lot of) homesickness – is important for their development and growth into a thriving adolescent and adult.
Why parents need to "step aside": p. 8-9 starting at "I believe…"
Eight things parents can't give children: p.11
Why kids try more things with a camp counselor than they will with you: p. 19
Why kids need to master homesickness: p. 68-70
What parents can do to prevent or lessen homesickness: p. 89-92
Ten elements of a camp experience that create emotionally powerful experiences for children: p. 202-233
"Childsick" and Happy (info for parents missing their kids at camp): p. 238-251
Quotes from Homesick & Happy
Children want to be independent, and they realize that they cannot be truly independent until they beat homesickness, even when they have a painful case of it.
At sleepaway camp, campers send an average of zero texts per day. Into the space created flows a bunch of old-fashioned human behaviors: eye-to-eye contact, physical affection, spontaneous running and jumping, or simple wandering.
It's time to get ready for GAC 2019!
We have tons of resources for our first-year families available on our First Year Families resource page.
And, we want to connect with you! If you're not able to attend one of our GAC Parties, join us for one of our upcoming online events!
Online Events
Online live Question & Answer session for first-year families. May 15th, 7 PM PST.
Online discussion of Homesick and Happy – May 29th, Noon PST.
Online live Question & Answer session for first-year families. June 2nd, 4 PM PST.
Schoolhouse Rocks 5K on May 19 Join GAC Runners at the Schoolhouse Rocks 5K (Menlo Park) on Sunday, May 19
Join the GAC Runners for the Schoolhouse Rocks 5K in Menlo Park! We're thrilled to back to help support the Menlo Park – Atherton Education Foundation at this great event. We'll be at the expo before and after the race, so please come and see us. The race starts at 9, and we'll be taking a group picture with all of our GAC friends and families at our booth at 10 AM.
Information and registration available here.
Learn more about GAC Runners! While you're reading about the GAC Runners, you can also tell us what races you're running in a request your GAC Runners moisture-wicking shirt!
Come Whadda with us!
Join GAC staff and new and returning GAC families for our Northern California GAC Party!
We'll be at Holbrook-Palmer Park in Atherton (150 Watkins Ave.) on May 19th from 4-6 pm for our Northern California GAC Party. We'll have dinner, carnival games, and panels of experienced campers, camp parents and staff to answer all of your camp questions!
RSVP here if you can join us on Sunday, May 19th, for an afternoon of fun, food, and friends! Read more about our GAC Parties here.
Come Whadda with us!
Join GAC staff and new and returning GAC families for our Southern California GAC Party!
The party is at the Mark for Events in Los Angeles (9320 Pico Blvd.) on Sunday, May 5th from 4-6pm.
We'll have a Cinco de Mayo dinner of tacos and churros catered by Baja Fresh, carnival games, and panels of experienced camp parents, directors, and campers to answer all of your camp questions.
RSVP here if you can join us on Sunday, May 5th, for an afternoon of fun, food, and friends! Read more about our GAC Parties here.
Though many of our traditional two-week sessions are full, we still have space in some of our teen programs and specialty camps.
For teens, we have spaces in both of our Junior Counselor sessions for boys. We also have space in our second Outdoor Leadership Course, which runs from August 4th through the 17th. You can learn more about the Junior Counselor program here, and our Outdoor Leadership Course here.
We also have space in our Mini Camp program, which is a one-week program. Mini Camp is a great opportunity to experience Gold Arrow Camp in a shorter format, or to get a last burst of positivity before you head back to school! More details about Mini Camp are available here.