We invite our GAC families and friends to join with us in celebrating I Heart Camp Day on Saturday, February 1st! If you're nervous that you don't have any I Heart Camp decorations and haven't been invited to a big I Heart Camp Day block party, don't worry! Celebrating this day doesn't require a trip to the party store. It just requires you to love camp and to be willing to share that love.
How?
It's pretty easy. Just take a picture of yourself holding a sign that says "I Heart Camp" (you could use the picture at the top of this story if you need inspiration) and then post it on your favorite social media on February 1st. Tag us (@goldarrowcamp) and use the hashtag #IHeartCamp. We'll share our favorites on our accounts! We love seeing everyone from staff to campers to alumni to parents getting involved!
Check our accounts all day on February 1st as we share your photos and some of our favorites from last summer!
Hello all! Can you believe it is the last month of the decade already!? Here are 31 ideas to keep your kindness going through December. Have a fabulous month! You can download the printable version here.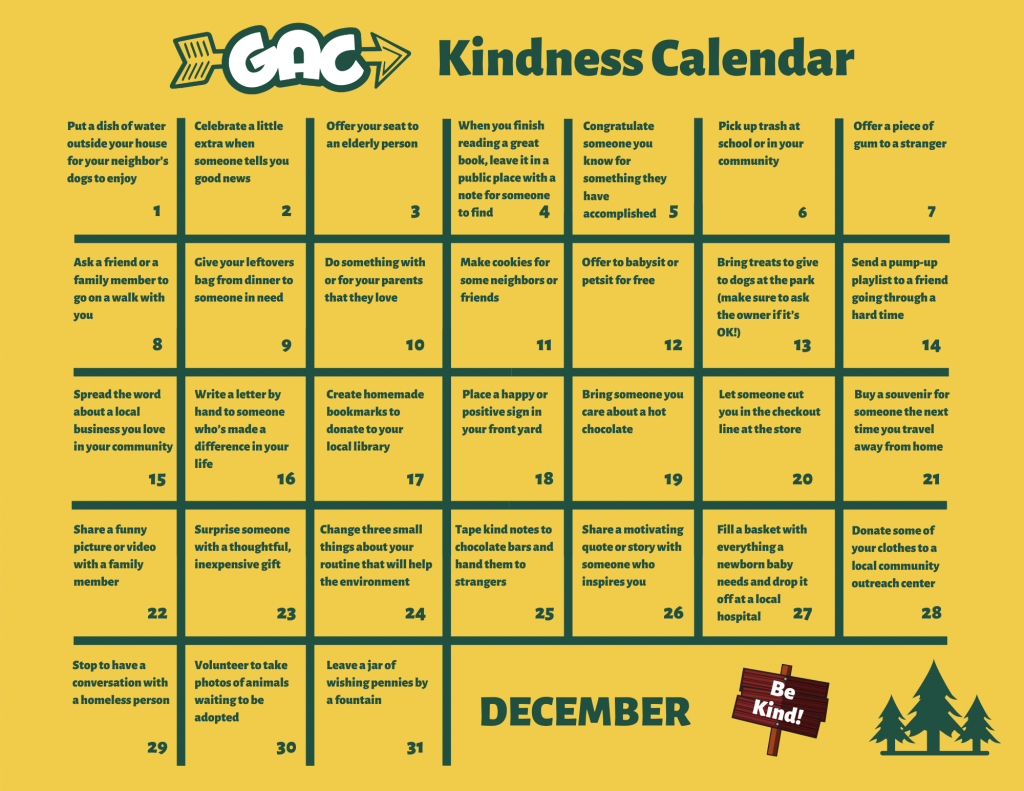 This Thursday, November 14, 2019, Sunshine will be spending time with parents and friends of Chandler School in Pasadena, CA. Her talk on "Raising Kids Who Become Thriving Adults" is part of their ParentEd series, which also features two of Sunshine's favorite parenting educators – Tina Payne Bryson, Ph.D. & Julie Lythcott-Haims.
If you are in the Pasadena area and want more information, please click here. We hope to see you there!
Camp T-Shirt Day is Right Around the Corner!
We invite all Gold Arrow families to join us and other camps and camp families around the world as we celebrate International Wear Your Summer Camp T-Shirt Day on November 12th. Do you want to take part in the fun? It's easy, just wear your favorite GAC shirt, take a picture, upload it to social media, and use the hashtag #CampTshirtDay. If you tag us too (@goldarrowcamp), we'll share some of our favorites on our Instagram. We can't wait to see your best GAC gear!
Join Us In Opting Outside
This year, we're thrilled once again to join with REI, the outdoor equipment co-op, to encourage you to opt outside on Black Friday. REI gives its employees a paid day off instead of opening for the crush of people looking for deals the day after Thanksgiving and encourages other organizations to do the same. They also started the #OptOutside hashtag as a way for people to share what they're doing in nature.
We love the idea of #OptOutside because it matches so wonderfully with our Core Values, specifically that we want children to "experience the awe of nature." We hope that you'll join with us in spending time outside on Friday, November 29th. If you take pictures, you can share them on social media using the hashtag #OptOutside. We'd love it if you also tagged us (@goldarrowcamp) so that we can see what you're doing outside. We'll share our favorite GAC family #OptOutside pictures on our social media channels.
If you'd like more information on the Opt Outside movement, visit REI's Opt Outside website.
Happy November, everyone! We hope the turn of the new month finds you all well. Here are 30 new ideas of how we can be kind to others this month. Enjoy! You can download a printable version here!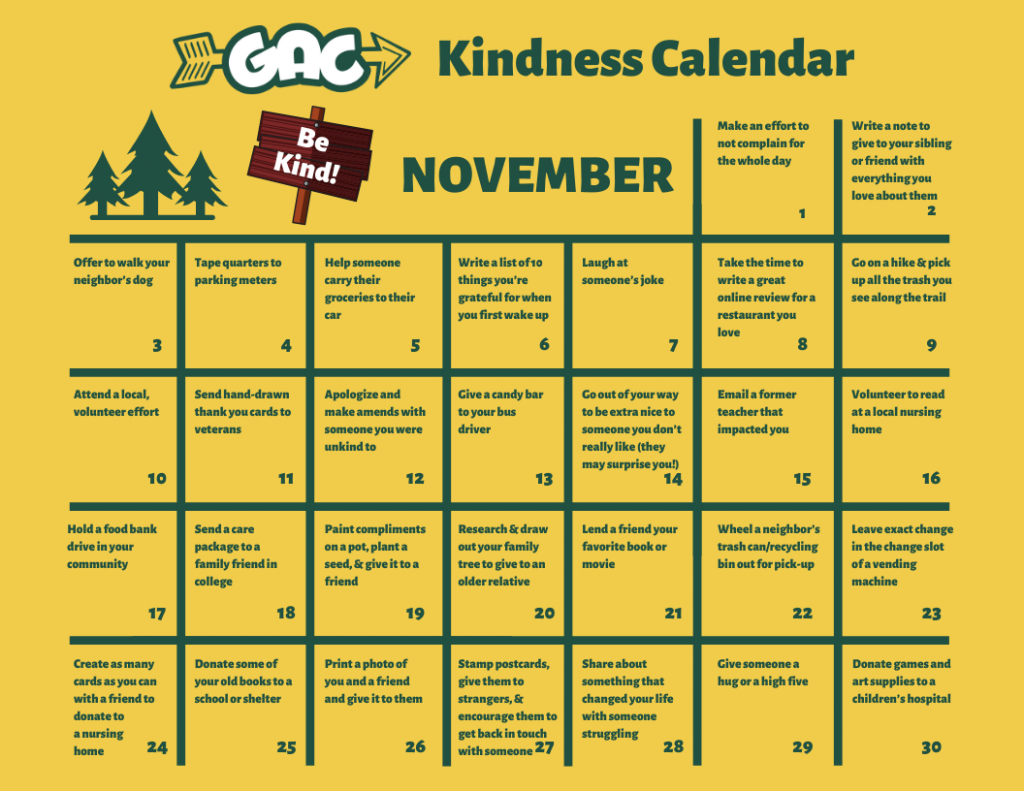 The GAC Runners had another successful year at the Manhattan Beach 10K! Thank you to the campers, parents, staff, and alumni who represented GAC on the course and at the booth! There were lots of smiles from a happy runners crew. Congratulations to Monkey who placed in his age group. Also at this event, the winner of a free week at camp was selected from the many names of campers whose parents completed their 2019 Parent Evaluation by September 10th! And the winner is… Simone P. Congratulations!
We hope to see you at our next GAC Runners event!
The new month means we have new ideas of ways to be kind to those around us! We hope these ideas fill your bucket as you fill others' buckets. You can download and print out your own October Kindness Calendar HERE. Happy October!
Raise Thriving Kids Workshop – September 27 in Newport Beach Make this the happiest, most connected and growth-filled year ever for your family! Raise Thriving Kids Workshop
Port Streets Clubhouse
1900 Port Carlow Place
Newport Beach Friday, September 27
9:00 am – 4:00 pm
Join Audrey "Sunshine" Monke and Sara Kuljis for a 1-Day LIVE parenting workshop in Newport Beach, California.
What you'll learn during this workshop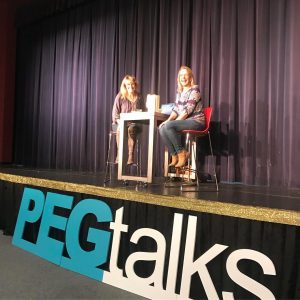 • Creating the Family Culture You Want by learning how to move your actions closer to your values and determining what kind of family you want to build.
• Raising Successful, Thriving Kids means defining what success for your kids looks like, what character traits you seek to foster, and how to help them become thriving adults.
• Building Your Positive Parenting Toolbox that includes skills like Authoritative Parenting, Connection Before Correction, Play & Fun, and the Power of Affirmation.
• Loving The Child You Have by harnessing the power of Positive Language – Behavior Management, Calming Skills for Ourselves & Our Kids – Internal Chatter, Empathy, and Compassion.
Your Investment

of

$250 Includes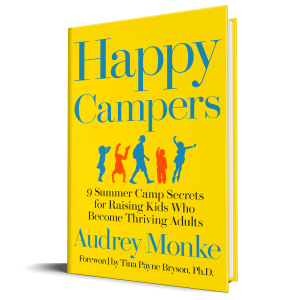 • A signed copy of Happy Campers: 9 Summer Camp Secrets for Raising Kids Who Become Thriving Adults
• A binder full of parenting resources and activities to support you in raising thriving kids
• Four follow-up group Zoom coaching calls with Audrey and Sara
• Lunch
• Discussions & advice that will improve your parenting and make your family life happier and more connected
Spaces are limited so claim your spot now!
ENTER "GAC" AT CHECK OUT FOR A $50 DISCOUNT!