GAC's Outdoor Leadership Course (OLC) offers two weeks of fun, friendship, and growth for older campers (9th-11th grade) who are ready for a leadership and wilderness adventure!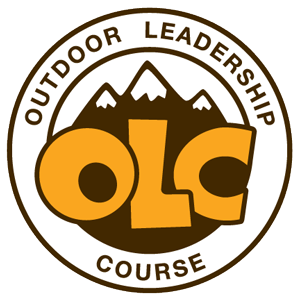 Dates:
OLC 2: July 3 – July 16, 2022
OLC 3: July 18 – July 30, 2022
Tuition:
$3500
The Experience
The Outdoor Leadership Course (OLC) is designed to train and prepare young people to be future leaders who influence self, others, and community through experiences in the wilderness. The OLC is for older campers (9th-11th grade) who are interested in learning, who love the outdoors, and who wish to develop confidence, independence, and leadership.
The purpose of the OLC is to challenge young people to learn and grow in self-awareness, develop maturity, and discover the value of community and working with others to solve problems and accomplish objectives.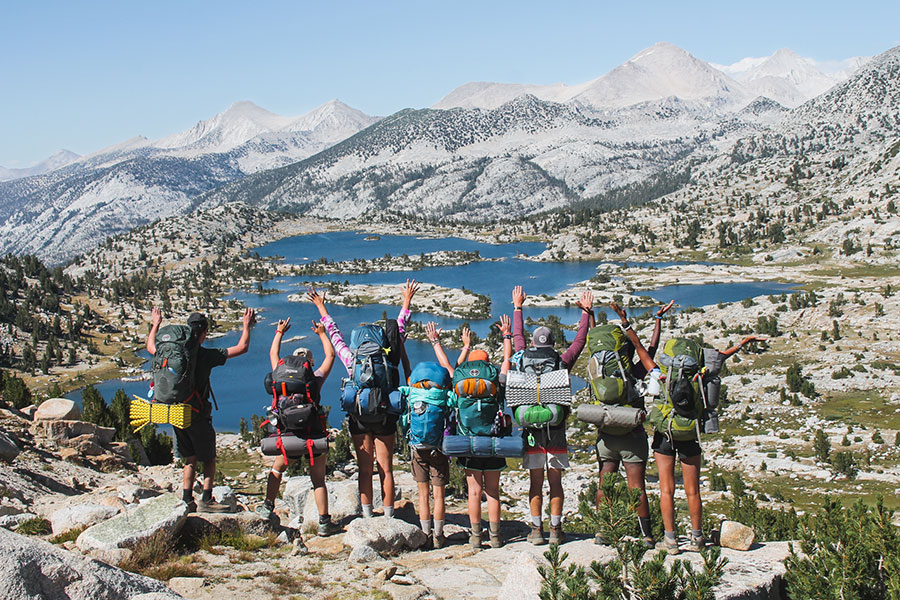 What to Expect
After arrival to Huntington Lake, OLC participants will spend four days in camp, instructed in backcountry navigation, leadership development, wilderness first aid skills, and having fun at GAC. All OLC participants will also be equipped with the necessary gear to have a successful trip.
A team of three trained, experienced backpacking counselors will lead a challenging, seven-day, 30+ mile backpacking trip that includes a High Sierra crossing of the John Muir Wilderness.
While in the wilderness, campers will learn and practice map and compass navigation, outdoor cooking, Leave No Trace principles and ethics, sustainable backcountry living, and wildlife biology. Each day there will also be time for reflection, dialogue, and discussion.
The group will then return to GAC for a much-deserved long, hot shower, dance night, a morning on Huntington Lake, and a final campfire before departing for home.
At the end of their time, participants will receive a completion document with evaluation of performance.
Trained Leaders
A group of at least three highly trained, experienced backpacking counselors lead each trip. The OLC Trip Leader is certified in Wilderness First Aid, with extensive trip training, camper safety instruction, and knowledge of the trail before campers arrive. Each backpacking counselor has experience leading backpacking trips, including training and instruction at Gold Arrow Camp, and knowledge and preparedness for the trail.
Testimonials from OLC Participants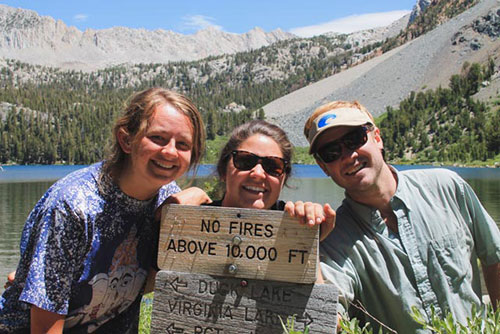 "The best moments of OLC for me were being able to bond with people on the trip without having distractions. I enjoyed the scenery while we were hiking up the hills and being able to look down and see lakes and other mountains from a different view. Being a part of OLC has influenced my life after camp because it taught me how to be a leader and being a part of a high school swim team, being a leader is a big part of staying together as a team. I decided to do it again because it's a really fun experience that leaves you with a lot of good memories, and the counselors that led OLC last year were very good, I felt safe with them leading me through the wilderness." – Sophia
"I really enjoyed getting to discover myself in the woods, thinking and hiking and communicating with my fellow campers. There's something transcendent about that kind of solitude. It's a beautiful feeling and I'd take that trip again in a heartbeat. The hike itself was marvelous. Hiking up over a ridge and seeing ten, maybe eleven lakes on the other side was a fantastic and breathtaking experience. My counselors knew exactly what they were doing, and by the time the trip was over, I felt like I could have the same connection with the trail that they did." – Blake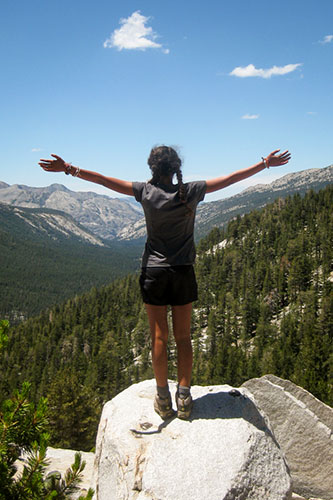 "What I enjoyed about the OLC was that every day was different, some days we would do longer hikes, and others we would have lot of time to relax and the enjoy the people and scenery. One of my favorite days out in the backcountry was when we hiked about 5 miles and then hung out in a river for the rest of the afternoon, and then made quesadillas for dinner. The food was always amazing, and there was always plenty to eat. My favorite lunch was probably Nutella and English muffins. We had a lot of Nutella. The OLC influenced my life after camp because not only did I realize I could be friends with a group of people who normally wouldn't be friends, I also got my Wilderness First Aid, so I feel safer on hikes or when I am just exploring, because I know what to do in case of an emergency. I would love to do the OLC again because the counselors were so fun and there was never a boring moment even without electronics and other things I would usually use to preoccupy myself."  – Charlotte
If you have any questions about the Outdoor Leadership Course, feel free to email the camp office.

Destination GAC