Get Cozy With GAC Pajamas!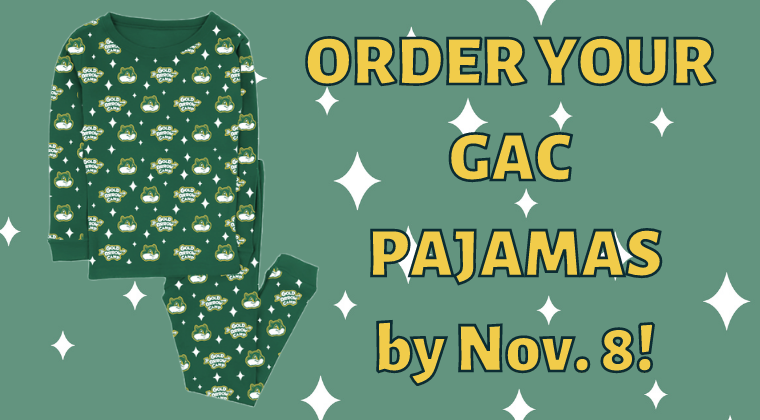 The moment we've all been waiting for has arrived! GAC pajamas are on sale now! Show your green and gold GAC spirit while wearing a pair of cozy, comfy GAC jammies. These limited edition pjs make a perfect gift for the GAC fans in your family or for GAC super fans, order your whole family matching holiday jammies.
The long sleeve pajama set has an "all-over" Gold Arrow Camp starry chipmunk print and is made of super soft, 100% cotton with rib cuffs on sleeves and pants.
These jammies are being made to order especially for you, so we can only fill orders through November 8. After the order window ends, there will not be another opportunity to order these one-of-a-kind snuggle enhancers. We anticipate orders will be mailed to you in mid-December.
With production limits, there is a cap on the number of jammies to be produced, so we cannot guarantee availability throughout the entire order window. If you know you want a set, then order now.