Watersports Specialty Camp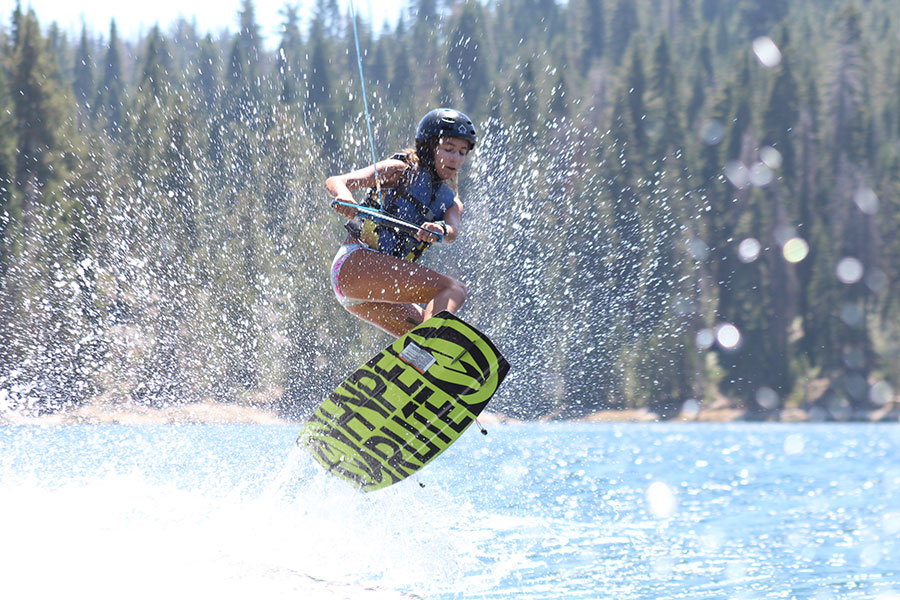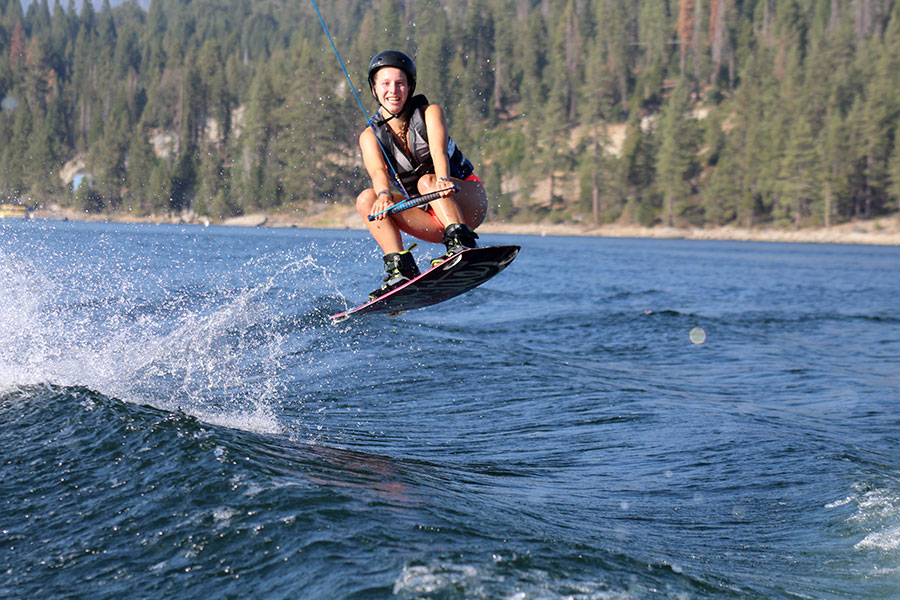 The Watersports Specialty Camp is usually chosen as an addition to the regular two-week session by enrolling in Session 1 Plus or Session 4 Plus. This Specialty Camp is not for campers who have not already experienced our regular camp program. Campers of all levels enjoy an action-packed week of waterskiing, wakeboarding, and kneeboarding. This camp is held on our island outpost in the middle of Shaver Lake, where campers sleep under the stars after spending fun days on the lake.
Our island on Shaver Lake offers the ideal setting for campers to learn and hone their waterskiing, wakeboarding, and kneeboarding skills. With competition-style ski boats, experienced instructors, and hours of time behind the boat, campers learn and improve their skills rapidly during their stay at Shaver Lake. While there, campers have the opportunity to build friendships with campers in other cabin groups. The nightly social time at Shaver is around a campfire large enough for all campers and counselors to gather and sing songs, play games, and make s'mores.