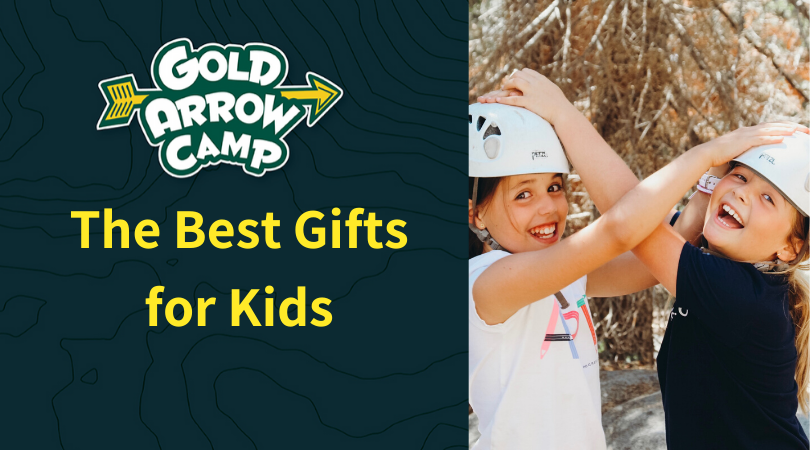 The Best Gifts for Kids
Most tangible, material gifts we give our children, spouse, and friends are outdated, broken, lost, or unused within months of the gifting. We can rarely remember what the gifts from past years even were.
Like most parents, I realize there are far more important gifts we give our children than the ones we wrap in December for Christmas or Hanukkah. This time of year is a great time to remind ourselves that the gifts that last are the ones that can't be wrapped: gifts of time together and connection and of fun family memories.
As my dad's favorite coffee mug says, "The best things in life aren't things."
In the spirit of this season of giving, here are a few (mostly) non-toy gift ideas. I hope you get some great ideas for each of your kids, and maybe the adults in your life, too!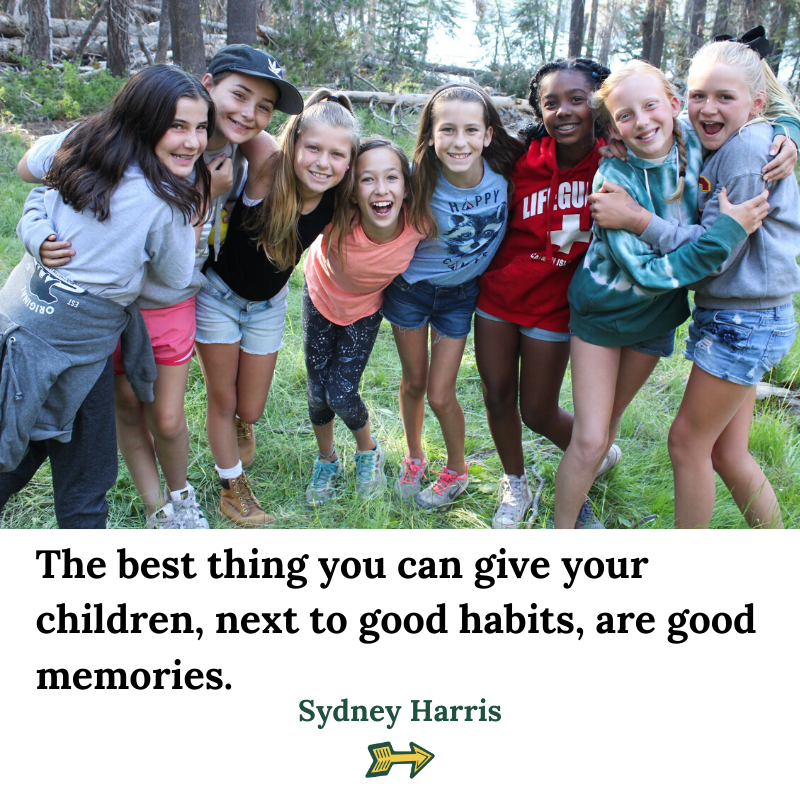 The Gift of Time
Play games together
Game nights produce memories (good and bad), so maybe consider giving a group gift of a new game to play this holiday season.
Invest in a group activity
We have probably gotten the most mileage of family activity time from our basketball hoop, ping pong table, and trampoline. These are "big" group gifts that got the most mileage in both years and quality time together. So, if you have more than one child, consider one "WOW" gift that will get a lot of use. When our kids were little, a few of the most popular group gifts were a large whiteboard and a gymnastics mat. Both got many hours (and years!) of use.
Schedule "dates"
I know families who have "date nights" with each of their children. I love the idea and would like to work it into my gift giving this year. One child may want a lunch date, while another prefers a bike ride or a game of tennis. In any case, spending time with our kids, doing something they want to do with us, is a gift indeed (for both them and us). Time seems to be the hardest gift to give, but it is also most highly valued by the recipient. How about creating a gift coupon for a date that would be special for your child?
Event gifts
These can be costly, but one popular gift we've given our teenagers is concert tickets. Wrapping up the ticket in a gift bag with a ribbon makes it a "real" gift.
Subscriptions, Memberships, or Classes
Subscriptions to magazines, Book of the Month, music lessons, or classes are always a great way to give a gift that kids enjoy all year long! If a child has an interest in something specific and would enjoy an outing, consider researching a class or exhibit and creating a coupon or certificate to present to them. One year, I gave my daughter a one-day photography class using a local Groupon, and we had a great Saturday together in January learning how to use all the settings on our cameras.
Plan fun family events
Anything you do as a family creates memories and is a gift that will be remembered. Whether it's a movie and popcorn night at home or a walk through the neighborhood to see the holiday lights, the gift of time as a family is so important to our kids. When we don't default to our phones, computers, and TVs, it's amazing what we discover there is to do!
Remember family memories
Like many of my gift suggestions, this one requires time. I love recording and recounting memories (my 36,059 photos on iPhoto prove it). My kids never get tired of hearing stories from when they were little or watching our scant supply of digitized home videos from when they were toddlers. One of my favorite gifts from my husband was a hard drive with all of our family movies digitized on it. We have had hours of entertainment watching our old home movies.
Take some time this holiday to get out the old photos (or pull them up on the screen using the cool new technology) and create a book or collage or slideshow together. We also like to list our "Top 100 Memories" of the year over the holidays. It's fun to reflect on what we've done together and what's happened over the year.
Gifts to Wrap
Books
For something to wrap, gifting books is always a great option, especially when I'm excited to have found one I have enjoyed myself and think the recipient will enjoy. And, although books are a material item, a good book has a much longer lifespan than most toys or electronic devices. Passing along a favorite, loved book (even if it's well-used), inscribed with a personal message, is a fun gift idea. Or, giving a fresh copy of one of your favorite books or series that you enjoyed at your child's age is a meaningful gift.
Books have the potential to be re-read, passed around, and enjoyed by many. They can take on a life of their own. While most books can be read on an e-reader or borrowed from the library, there are some that your child may value having in their personal library. When you give a book gift, be sure to inscribe the book with a note with the child's name, the occasion the book is being given, the year, and your name. Who knows the mileage that book will have?
Another fun idea is listening to a book together on a holiday drive! Check out some fun family book listens on Libro.fm!
Personalized or Homemade Gifts
Having your name or initial on an item makes it feel extra special and shows that thought and time went into the selection.
Some of my favorite personalized gifts to give and to receive over the years have included:
Personalized stationery
Monogrammed towels, key chains, luggage
Framed photos
Collages
Letters of appreciation
Recipe & ingredients to cook something
Instructions & supplies for a science experiment
Supplies (and offer of your time) for a craft: wood working, needlework, sewing, painting, lettering, welding, etc.
Give friendship, fun, and growth
I'll "wrap up" my gift-giving suggestions with one of my favorites (predictably, since you're reading this on our blog), the gift of a session at camp! The gift of camp lasts a lot longer than any toy. Campers learn life skills, such as social skills, independence and responsibility, while having the time of their lives.
Many grandparents or parents give camp as their child's big gift for the holidays. Especially for kids who have been to camp before, this is a gift they really appreciate. I like the idea of wrapping up the "You're going to camp!" note with a campy item like a water bottle, camp t-shirt, beanie, sleeping bag, or disposable camera.
With our kids now beyond childhood, we opted last year (for the first time) to forgo the major gift giving and instead had a fun trip over the holidays be our big gift. We went to Costa Rica and took surfing lessons!
Instead of running out to a bunch of stores and wearing out the UPS truck with daily deliveries (both of which I have decades of experience doing), this season I will take a few minutes to think about each family member and friend and decide what would be a special, meaningful item I can give them or experience I can offer.
I wish you a stress-free holiday season where you can focus less on acquiring more stuff and more on creating fun family memories.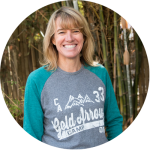 Audrey "Sunshine" Monke, Chief Visionary Officer of Gold Arrow Camp, is an author, speaker, and podcaster. You can find more of her writing and resources at her website, Sunshine Parenting. Her book, Happy Campers: 9 Summer Camp Secrets for Raising Kids Who Become Thriving Adults, is available wherever books are sold.