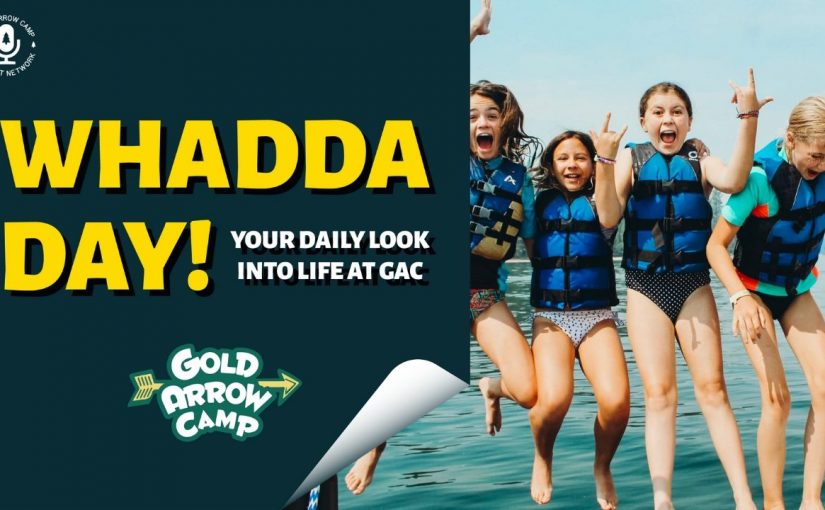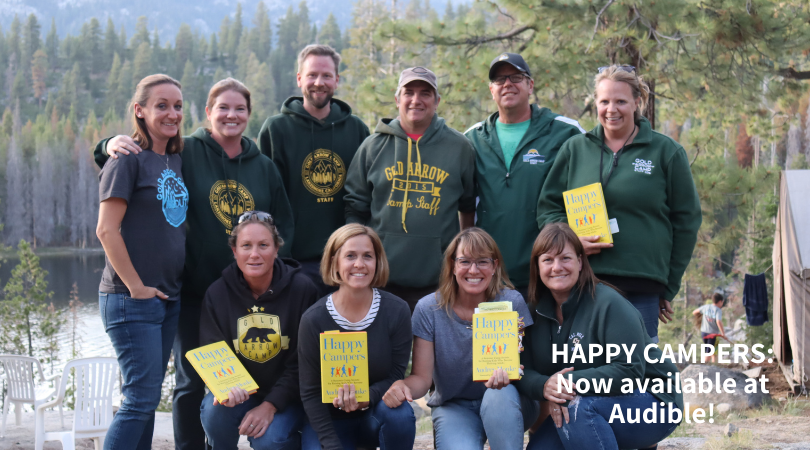 HAPPY CAMPERS is now on Audible!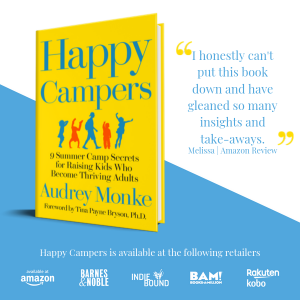 LISTEN TO "THE MAGIC OF CAMP," AN EXCERPT FROM HAPPY CAMPERS.
Inspiring and irresistibly practical! Happy Campers is a post-millennial parenting treasure–brimming with dozens of essential, achievable and transformative parenting strategies. Laugh and cry with Audrey Monke as she masterfully distills a lifetime of professional camp director wisdom that will guide your family to great joy and fun together while becoming more deeply optimistic, communicative, resilient, adaptable, socially competent and emotionally confident.
-Tom Rosenberg, American Camp Association
About five years into her parenting journey, our very own Audrey "Sunshine" Monke realized it was time to take some best practices from camp into her home – knowing that connection, positive parenting, fostering independence, grit, and kindness – all things we do at camp – are things that can help build a stronger bond between parents and children at home, and just make life at home more fun! That's why she wrote Happy Campers: 9 Summer Camp Secrets for Raising Kids Who Become Thriving Adults – to provide a resource parents could use for years to help families connect and thrive.
We are excited to announce that, just in time for summer, Sunshine's book Happy Campers: 9 Summer Camp Secrets for Raising Kids Who Become Thriving Adults is now available from Audible! Download your copy today and learn how to bring the fun of camp into your home!
Let HAPPY CAMPERS serve as a resource to help you better connect with your kids, create a positive family culture, and use through the years to coach your kids to grow their kindness, optimism, grit, responsibility, independence, and friendship skills, the way we do at camp.
Sign up here for immediate access to Happy Campers resources, including Sunshine's most popular READY FOR ADULTHOOD & SOCIAL SKILLS checklists, Questions for Connection, a Family Meeting Agenda, and a 9-Week Read-Along guide with free, printable resources just in time to kick off your summer!
With this book, parents can bring home the magic of camp and learn all the simple secrets the counselors use to build meaningful relationships that will help your child grow and meet their fullest potential as young adults.
Dr. Jim Sears, Pediatrician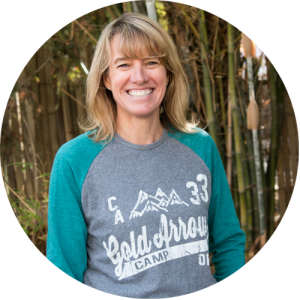 Audrey "Sunshine" Monke, MA, has been the owner of Gold Arrow Camp since 1989 and currently serves as the Chief Visionary Officer. In addition to her vision-casting and mentoring at GAC, Sunshine is an author (Happy Campers: 9 Summer Camp Secrets for Raising Kids Who Become Thriving Adults), Host of the Sunshine Parenting podcast, speaker and coach on the topics of parenting, social skills, and happiness. Find out more at her website, Sunshine Parenting.
Visit Sunshine Parenting for more resources for raising kids who become thriving adults.