I would not be the person I am today without camp.
-15-year-old camper
My three decades of camp experience, coupled with my own and others' research, have shaped my long-held opinion that camp experiences benefit children in profound ways. Yet even I was astounded by the revelations shared at our closing campfires last summer for the campers who were completing their final seasons as campers. These campfires were an emotional time to say goodbye to our high school kids heading into 10th grade.
After their counselors spoke about each of them and shared words of affirmation and encouragement, I asked the kids if they wanted to share anything they had learned at camp they might use throughout their lives. I knew we had a special gig going at camp, and that we were providing a positive, healthy community where kids could have fun, make friends, and grow, but I hadn't heard the specific life lessons that they believed they learned at camp in such direct and heartfelt words spoken out loud.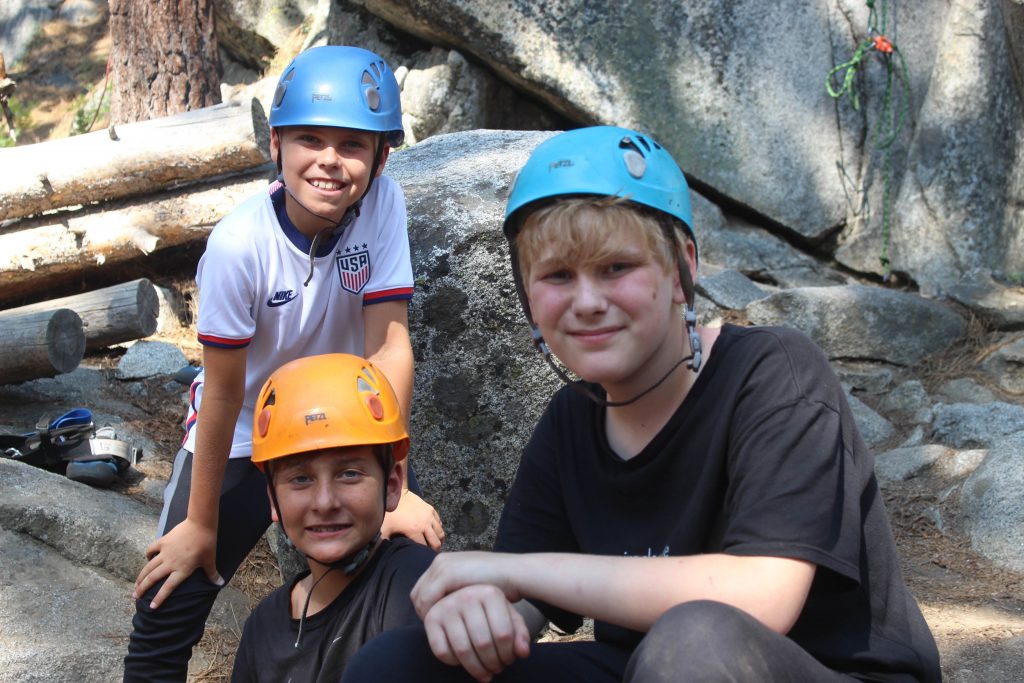 Our oldest campers shared that they learned how to be happy, "to just have fun and not worry so much." In a time when so many young people struggle with depression and anxiety, it was heartwarming to hear that, for many of them, camp is their "happy place."
Campers also said they learned to be happy in their own skin, gaining confidence in their abilities, speaking up for things they believe in, and worrying less about what others think of them. "I have the freedom to be myself," said one. Added another, "When I am at camp, I am a better version of myself than anywhere else on Earth."
Being their truest selves, they found, paved the way for them to meet new people and explore new friendships. "Camp has made me a more open and caring person," said one. At camp, many said they experienced a sense of belonging they didn't always feel in their schools.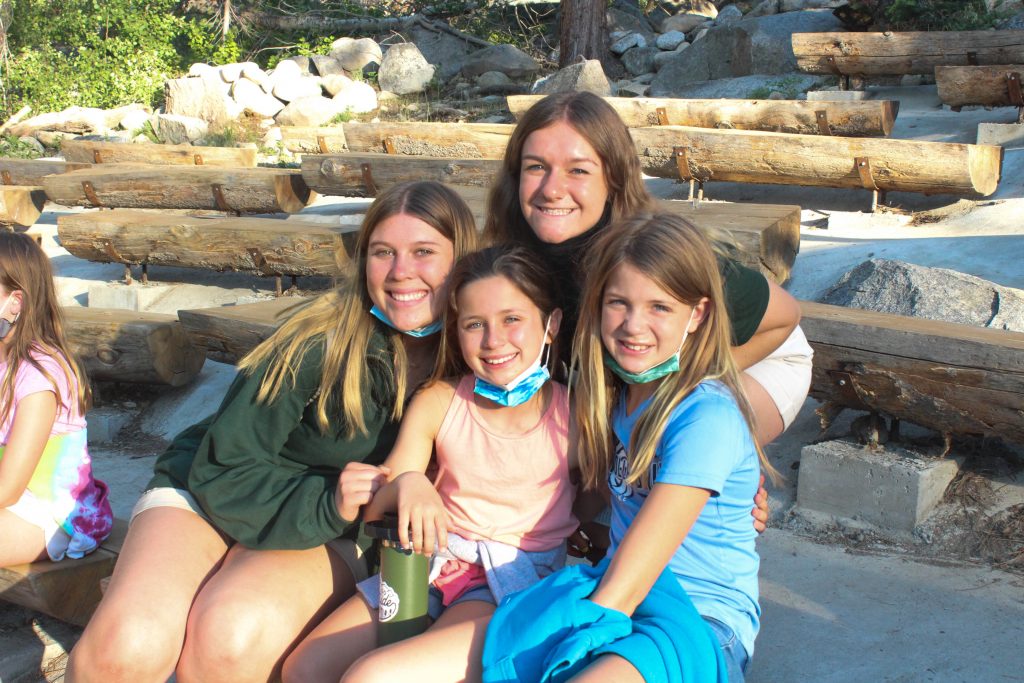 This comfort at camp enabled them to take risks and conquer fears, and they challenged themselves in new and adventurous ways. It didn't matter if they failed, they said, because they were surrounded by counselors and friends who supported them no matter the outcome. "I've learned that the magic happens," said one, "outside of your comfort zone."
But among the sentiments that cheered me most from those older campers was the idea that camp helped them learn to live in the moment, to enjoy where they were in the Great Outdoors, and not worry about what the future held. Said one, "I found a passion for the outdoors I thought I would never have." That's what tends to happen, of course, when kids are unplugged from their technology for a time. Experiences and relationships are more vibrant and real, and kids expressed how great it was to connect face-to-face.
I really loved the way one camper put it: "When I was put in a cabin group with seven other random girls, we bonded really well and didn't judge each other before we got to know them, because we had never seen each other's social media profiles."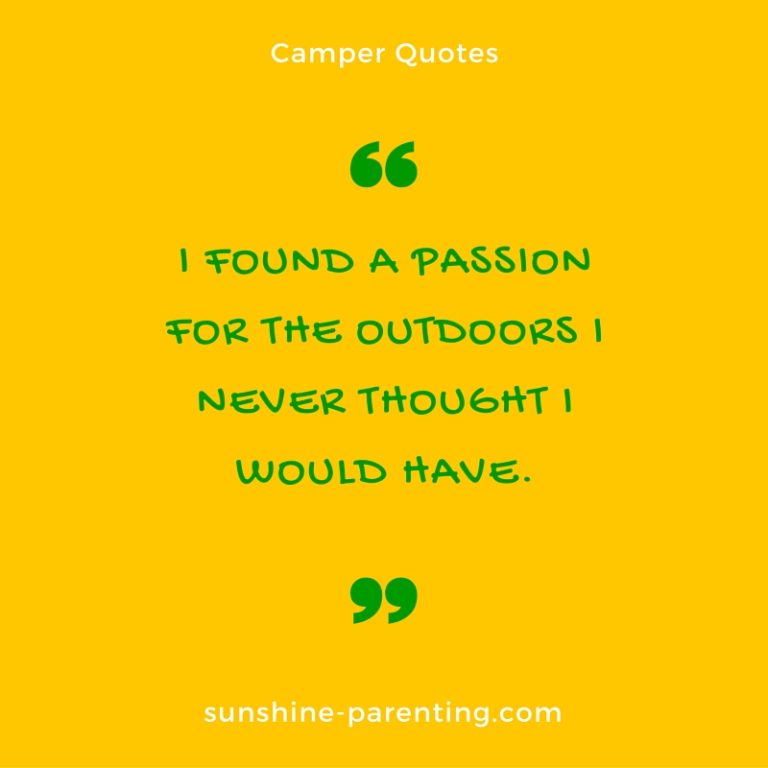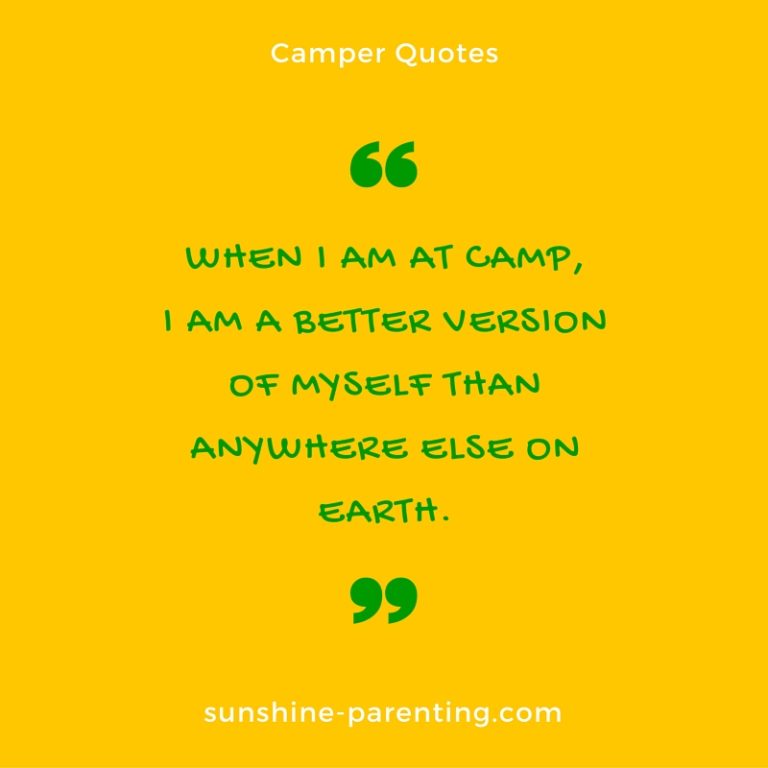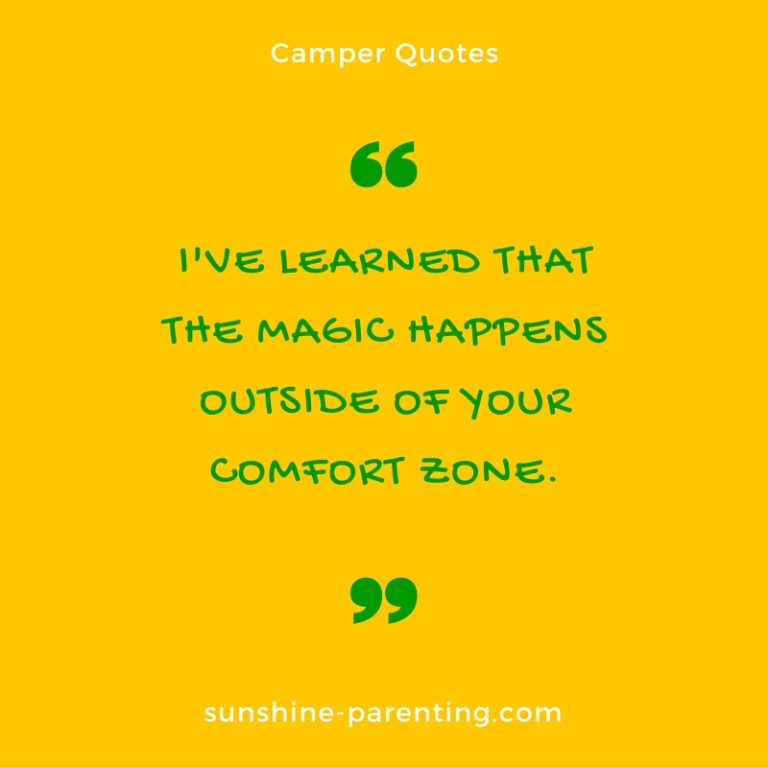 I reflect back on those and other words and see that these 15-year-olds have wisdom that many adults have yet to acquire. Truly, I was blown away by what they said they learned at camp, and I could see in their spirits what one of them expressed: "Being at camp has influenced me to be a better person who wants to be a leader, not a follower." I feel honored to know these articulate, honest, and thoughtful young adults who do not fit the teenage stereotype and are far more mature than I was at their age. These kids chose sleeping outdoors and sitting around a campfire instead of hunching over their phones.
When I look back on those memorable campfires, I feel deep gratitude for our oldest campers, the life-changing experiences they had at camp, and that I had the opportunity to play a small role in their learning. I am also grateful for the parents of these kids who were willing to share time with their children, and a piece of their childhoods, with our camp. And I am reminded, as a parent, that although there are many things I want my kids to learn—and I'd love to be their teacher—many of their best lessons will come from experiences apart from, and from someone other than, me.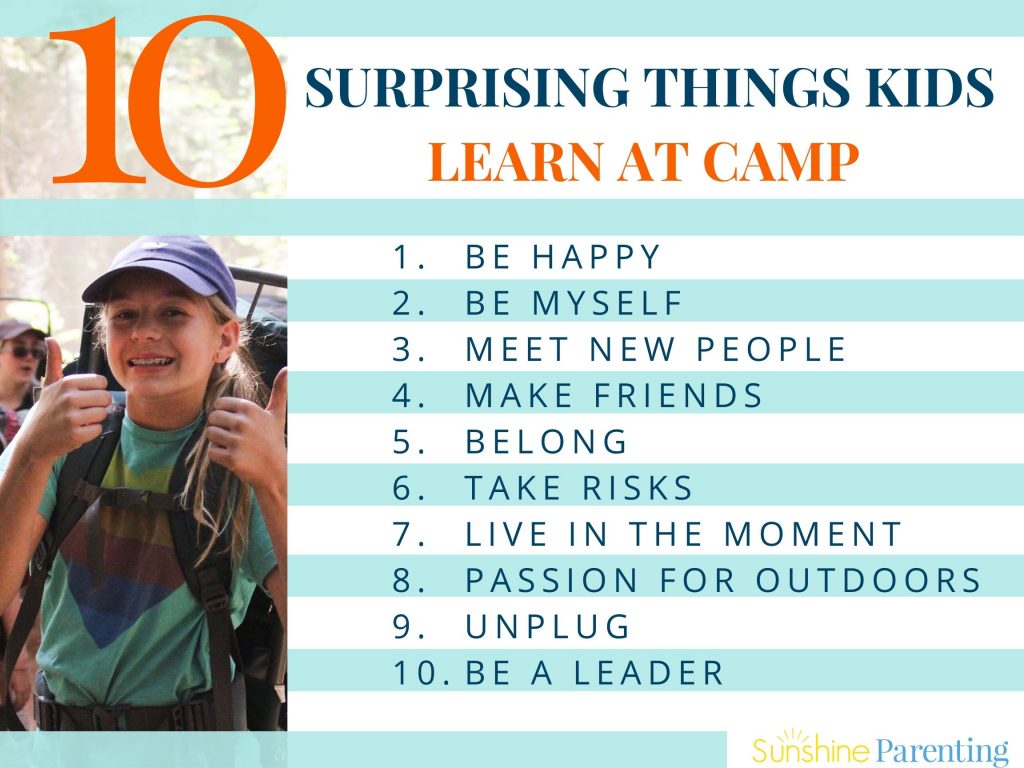 Article originally published at Sunshine Parenting.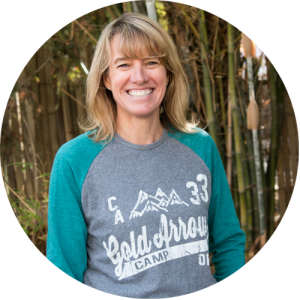 Audrey "Sunshine" Monke, MA, has been the owner of Gold Arrow Camp since 1989 and currently serves as the Chief Visionary Officer. In addition to her vision-casting and mentoring at GAC, Sunshine is an author (Happy Campers: 9 Summer Camp Secrets for Raising Kids Who Become Thriving Adults), podcast host, speaker and coach on the topics of parenting, social skills, and happiness. Find out more at her website, Sunshine Parenting.
Hello all! Can you believe it is the last month of the year already!? Here are 31 ideas to keep your kindness going through December. Have a fabulous month! You can download the printable version here.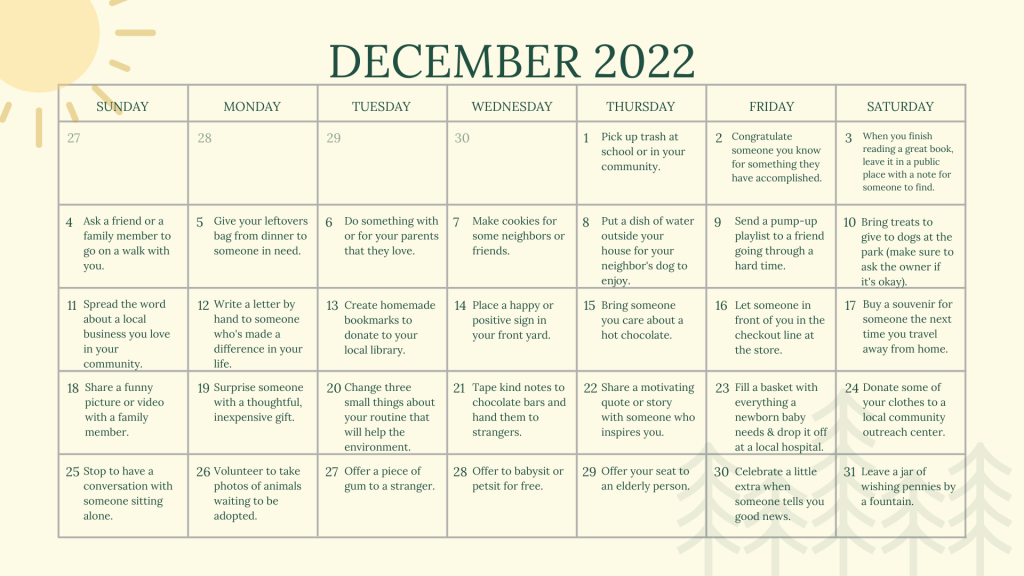 Jingle Bell Run is Coming!
The GAC Runners will once again convene on Christmas Tree Lan in Fresno, California for their participation in the Fresno area Jingle Bell Run! We invite all Central California GAC families (and those that may be in the area) to join us for the 5K run or 2 mile walk. The run and walk both benefit Toys for Tots.
All registered participants get a sweatshirt AND will get to see their GAC family while there! We will meet at 8:30am at the Starbucks in Fig Garden for a group photo before walking over to the starting line. The run and walk begin at 9am on Saturday, December 10th. Please let us know if you'll be able to join us so that we can keep an eye out for you and your family!
Click here to register for the Fresno Jingle Bell Run and join team Gold Arrow Camp! We hope to see you there.
What are the GAC Runners? Click here to find out more about GAC Runners.
January Parent Coffee

Want to bring some of the fun and connection of GAC home to your family this year? Creating a close and connected family culture that promotes positive, lifelong relationships is the most important thing we can do for our children.

Grab your coffee or tea, login, and join other GAC parents for our first parent coffee of 2023! We'll learn about and discuss simple, research-based and experience-backed strategies covered in Sunshine's book, HAPPY CAMPERS: 9 Summer Camp Secrets for Raising Kids Who Become Thriving Adults.

Audrey "Sunshine" Monke, who will be speaking at this coffee, is Gold Arrow Camp's Chief Visionary Officer and the host of the Sunshine Parenting Podcast. Audrey regularly speaks to parents and teachers on the topics of friendship skills, connection, and well-being.
Creating a grateful family culture is a challenge in our entitled, indulgent age. Yet much research has confirmed what we intuitively know – practicing gratitude and being grateful are keys to a happier life. Therefore, it's well worth our consistent and continued effort as parents to model and teach our kids to practice gratitude. As we enter this Thanksgiving month, let's promote gratitude in our families. After all, if we constantly dwell on what's going wrong in our lives and in the world (and stay focused on what we don't have), we are left feeling anxious, empty, and depressed. But when we take time to count our blessings, we shift our mindsets and become happier, more grateful people.
For those of you who would like to create a more grateful family culture, here are five family gratitude practices you might try. If your family is like most, they will likely only agree to participate in one or two of these, so choose one that resonates for you and go for it!
Daily Gratitude Sharing
Just like we do with our Highs and Lows at dinner or at camp with campers around the campfire, we can get into the habit of sharing, as a family, one (or more) things we're grateful for. This can be at family dinner, on the car ride to school, at bedtime, or whatever time works best with your family's schedule. Just make it a daily habit and everyone will get used to it. When we've tried this, it seems to eventually warrant some kind of guidelines about what types of things are "shareable." For example, being thankful for a particular video game might be appropriate to share once, but it's best to encourage everyone to share about people and events (rather than things) they are grateful for.
Gratitude Jar or Board
This can be an ongoing family gratitude practice, perhaps kicked off at Thanksgiving and ending on New Year's Eve. For the jar, people jot down things they are grateful for and put the notes inside. On a specified day (end of the year is good!), empty the jar and read the notes so the whole family can reflect on individual and group blessings. A board is a more visual way to show thanks. Simply tack the notes up as you think of things you're thankful for. Having a "minimum daily or weekly requirement" of one note per person works well, just so we make it a habit and fill up our jar or board.
Thankful "Warm Fuzzies" at Thanksgiving
This is one of my favorite activities and something we've done for the past few years. Each family member has an oversized place card at their dining spot. Throughout the afternoon and evening, people are required to write something they appreciate or are grateful for about each person on the inside of their place card. It can be just a few words or a whole sentence, but each person needs to write on everyone's card. These are really fun keepsakes that provide a nice boost to each family member. This can also be done as a group by passing the cards around until each person has signed each other person's card. When your own card gets back to you, you've completed your warm fuzzies!
Gratitude Journal
Ask each family member to find a journal that's sitting empty or partially empty, or even a spiral notebook will do, and ask them to write down two or three things they are thankful for each day. If someone is feeling especially creative, they can even decorate their journal! From experience, it's best not to force anyone to write in their journals! Sharing out loud, at dinner or bedtime (see #1), is better for kids who don't enjoy writing. Perhaps a good alternative would be a family gratitude journal, completed by a parent or designated scribe, when everyone's sharing what they're grateful for. That would be similar to the gratitude jar or gratitude board.
Giving to Others
Perhaps the best way to promote gratitude in our children and ourselves is reaching out and serving others who are less fortunate. There are so many opportunities this time of year (and all year long, for that matter) to participate in collection and delivery of food, toys for children, winter coats, and more. There are so many needy people, and reaching out to help others (even virtually!) not only makes us more kind and compassionate, but also more appreciative of what we have.
There are so many ways to build up our gratitude muscles, and helping our kids learn to be more grateful people can have a life-long positive impact. Here's to an attitude of gratitude during the holidays! Happy Thanksgiving!
Our Bears campers had a fun night of dancing and ice cream! We always love watching them socialize with each other and make new friends!
Our Eagles campers enjoyed a fun social together this week. On Tuesday, they had a fun evening of casino games, laughter, and ice cream!
As always, Carnival was a blast for all campers and staff! Check out some highlights from the day here!
Our Lions campers had a blast at their social on Sunday evening. They had a fun evening of games, laughter, and ice cream!
This session's Bears (campers heading into 1st-4th grades) spent Friday afternoon hiking, playing, building forts, singing, and enjoying being together on their Bears' Adventure outing. Because of the rain Thurday night and Friday morning, they headed to Big Campfire for story time then returned to their dry tents in camp to sleep Friday night.