Raise Thriving Kids Workshop – September 27 in Newport Beach Make this the happiest, most connected and growth-filled year ever for your family! Raise Thriving Kids Workshop
Port Streets Clubhouse
1900 Port Carlow Place
Newport Beach Friday, September 27
9:00 am – 4:00 pm
Join Audrey "Sunshine" Monke and Sara Kuljis for a 1-Day LIVE parenting workshop in Newport Beach, California.
What you'll learn during this workshop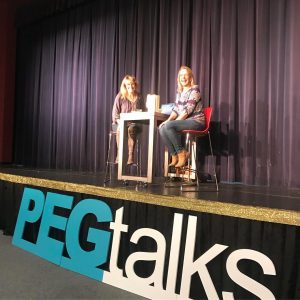 • Creating the Family Culture You Want by learning how to move your actions closer to your values and determining what kind of family you want to build.
• Raising Successful, Thriving Kids means defining what success for your kids looks like, what character traits you seek to foster, and how to help them become thriving adults.
• Building Your Positive Parenting Toolbox that includes skills like Authoritative Parenting, Connection Before Correction, Play & Fun, and the Power of Affirmation.
• Loving The Child You Have by harnessing the power of Positive Language – Behavior Management, Calming Skills for Ourselves & Our Kids – Internal Chatter, Empathy, and Compassion.
Your Investment

of

$250 Includes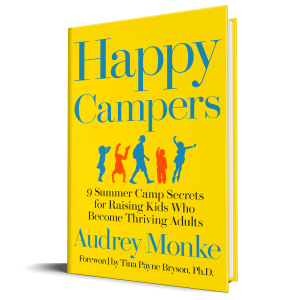 • A signed copy of Happy Campers: 9 Summer Camp Secrets for Raising Kids Who Become Thriving Adults
• A binder full of parenting resources and activities to support you in raising thriving kids
• Four follow-up group Zoom coaching calls with Audrey and Sara
• Lunch
• Discussions & advice that will improve your parenting and make your family life happier and more connected
Spaces are limited so claim your spot now!
ENTER "GAC" AT CHECK OUT FOR A $50 DISCOUNT!
"Big Campfire" is a highlight of the session for campers here at GAC. At Big Campfire, each cabin group performs a skit, song, or dance. The evening provides a fun opportunity for kids to work together to provide a fun, entertaining performance for the community.
Our younger campers (Bears & Tigers) celebrated Big Campfire on Saturday evening, and our older kids (Lions & Eagles) had their Big Campfire on Monday evening. Here are a few highlights from this session's Big Campfires:
Today was carnival day at GAC! Ring toss, cotton candy, splash zone, nachos! As always, this afternoon was a blast for all campers and staff!
A highlight of the two-week session for our youngest campers (grades K-3), and their version of backpacking, is Bears' Adventure. This one-night trip allows campers to experience sleeping outdoors under the stars and cooking over a campfire. Campers' luggage is taken for them to the campsite, so they are not technically "backpacking," because they have no pack to carry. With just their water bottle and their positive attitudes, they set out from camp singing and talking on their hike.
The best part of Bears Adventure is the free time kids get to play and explore the area. For many campers, the longer sticks provide the perfect start to a fort. Others enjoy laying on their sleeping bags talking with friends or silently watching clouds move overhead. Some participate in crafts and games while enjoying being outdoors. For many of these kids, Bears' Adventure is their first experience "roughing it," and they absolutely love it.
When they hike back into camp the morning after their Adventure, our Bears' campers stand a little taller. And their dirty, smiling faces are the best indication that they have experienced the awe of nature.
Video & Photo Highlights from Session 3 Bears Adventure
Friday was Crazy Cranium Day, and we had some wild headgear, wacky hairdos and all-around crazy craniums! See some pictures and the video below for a look at the fun!
For the first time since June 17, campers got to pull out their panchos for some afternoon rain on Thursday! Much fun was had in the afternoon rain shower!
This year's summer theme, chosen to help guide campers to be the best versions of themselves, is "Filling Buckets."
Our first summer theme was in 2012 when we chose the theme of gratitude. We followed that theme with kindness (Cool 2B Kind), relationship building (Creating Connections), helpfulness (Give a Hand), grit (Growing Grit), positivity (The Energy Bus), and 2018's focus on friendship (Find-a-Friend).
One thing that makes life at camp special is that we live in a community where our shared experience is full of face-to-face, positive interactions with each other. At camp, we are shielded from input and news from life outside of GAC and we take a break from the pressures of social media. This unique setting provides us the privilege and responsibility of maintaining our own positive and encouraging atmosphere.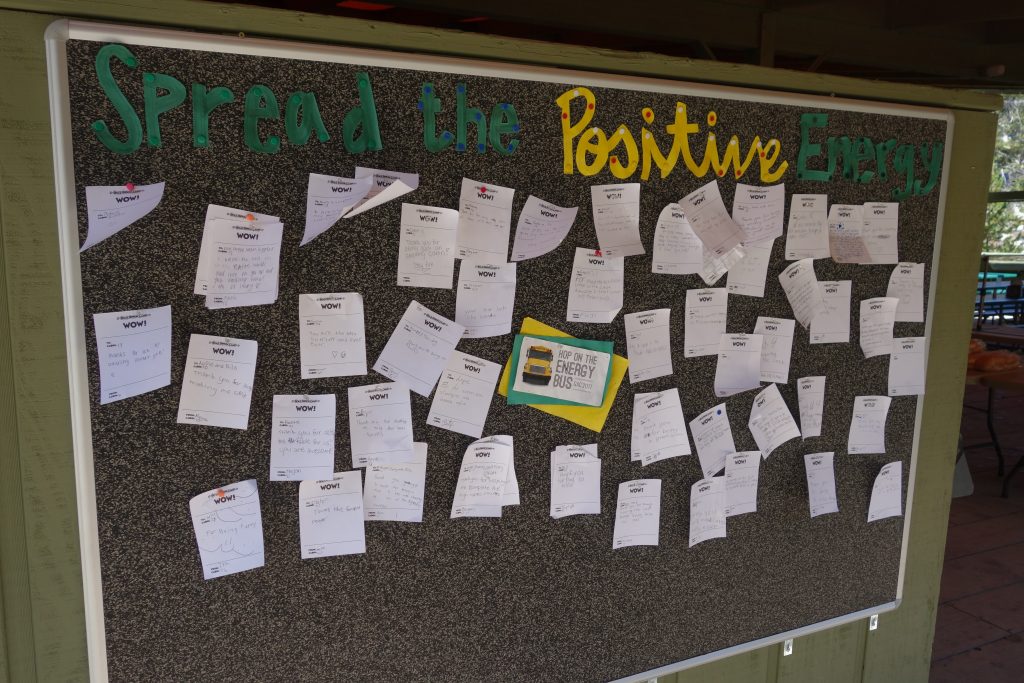 Every interaction we have with another person is an opportunity to have a positive, negative, or neutral impact. It is easy to be too self-focused and worry about our own agenda and needs. Encouraging others and actively seeking opportunities to have a positive impact are noble challenges we are excited to embrace in our community.
Tom Rath and Donald Clifton of Gallup Strengthsfinders introduced "The Theory of the Bucket and the Dipper" in their bestselling 2004 book, How Full is Your Bucket? Positive Strategies for Work and Life.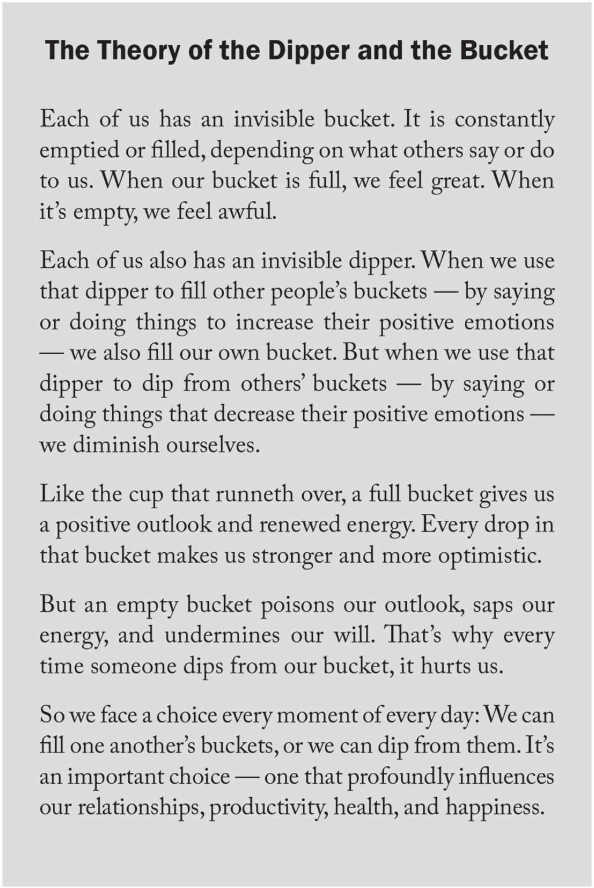 Carol McCloud's 2015 children's book Have You Filled A Bucket Today? presents Rath and Clifton's concept in a simplified version and is our inspiration for this year's theme.
Here are some of the 2019 GAC staff reading Have You Filled a Bucket Today?:
We're thrilled to make our GAC community stronger by helping campers understand that encouragement makes others feel valued. Together, we will experience the joy that comes from making others our focus.There are many opportunities at camp to fill other people's buckets through kindness and encouragement. Filling Buckets means using our words and actions to show how much we care:
Sharing a heartfelt smile
Greeting each other by name
Helping others without being asked
Giving sincere compliments
Recognizing others for bravery and achievements
Encouraging others when they succeed and also when they're struggling
Elevating the needs of others above our own
Seeking opportunities to have a positive impact on others
Filling Buckets builds on the work we've done in the areas of positivity, friendship, and kindness. The friendships we forge at camp are special for many reasons, and we know that keeping the focus on lifting each other up will add depth and richness to our connections. It is our sincere hope that 2019's GAC campers will take this theme home and continue to make positive changes in their communities by being kind and encouraging with everyone they encounter. Everyone deserves a full bucket!
How Full is Your Bucket, Tom Rath & Donald Clifton
Have You Filled a Bucket Today? Carol McCloud
The Theory of the Dipper and the Bucket
Rock Climbing & Ropes Course
The job of a "Rocks & Ropes" Activity Counselor at Gold Arrow Camp is to lead campers through challenging activities such as Rock Climbing, High Ropes, Zip Lining and Team Building. Our Rocks & Ropes counselors work with campers to help them overcome fears and conquer the challenges of our activities.
The primary responsibility of Gold Arrow Camp counselors is the care and safety of all campers. We are looking for counselors who are positive role models, who enjoy working with kids and being outdoors, who genuinely want to invest in the lives of young people and commit to their growth, happiness, and friendship.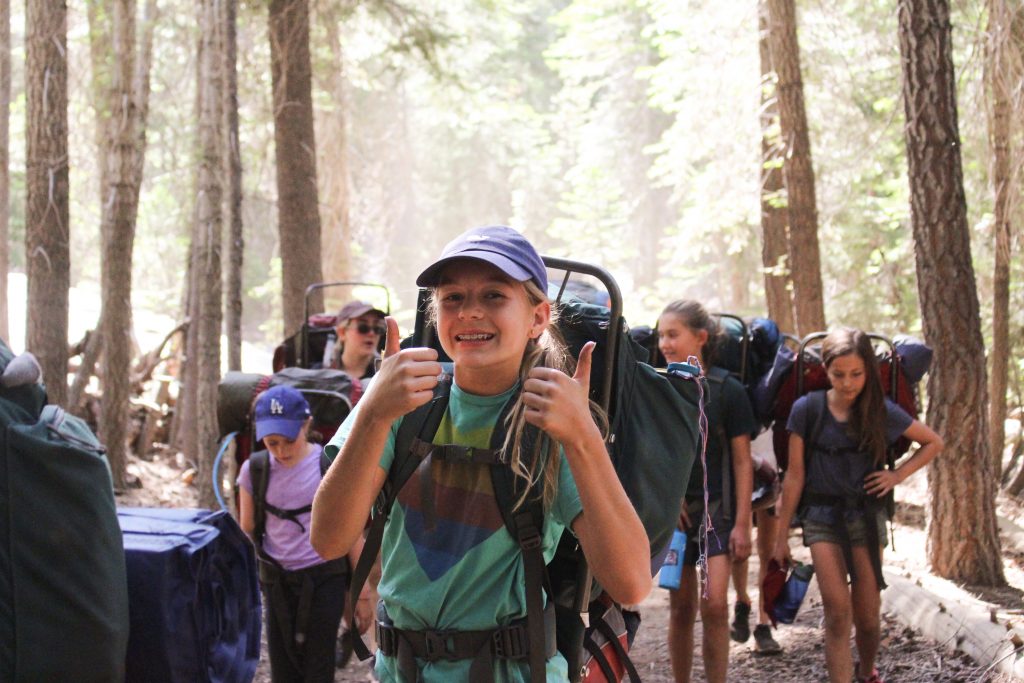 The job of a backpacking counselor at Gold Arrow Camp is to lead campers on overnight backpacking trips in the beautiful mountains of California's Sierra National Forest. Backpacking counselors get to help groups of 8-10 young people as they experience the awe of nature and sleep under the stars on unforgettable trips.
The primary responsibility of Gold Arrow Camp counselors is the care and safety of all campers. We are looking for counselors who are positive role models, who enjoy working with kids and being outdoors, who genuinely want to invest in the lives of young people and commit to their growth, happiness, and friendship.