By Audrey "Sunshine" Monke. Originally published at Sunshine Parenting
#1 Improve Interpersonal Skills & Form Close Friendships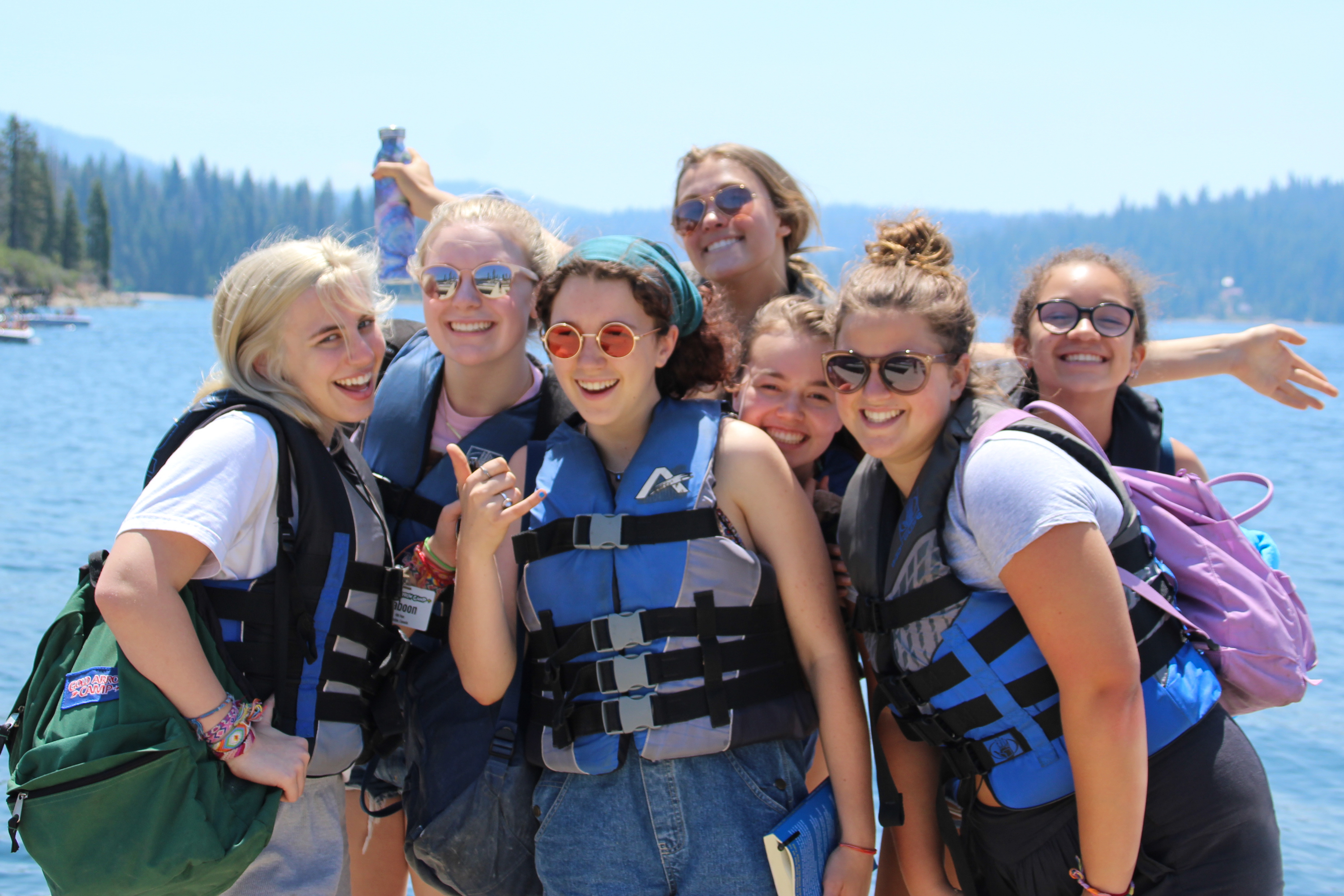 "In a … study of 515 senior executives, emotional intelligence was a better predictor of success than either relevant previous experience or high IQ." -Forbes, "Look for Employees with High EQ over IQ"
In a world where anyone can look up a fact or equation and where machines are replacing even complex workplace tasks, employers need employees who can interact effectively with other people. This is one of the most important skills teens learn at camp. In the unplugged, non-competitive camp culture, teens build up their "emotional intelligence" (EQ), their face-to-face communication and relationship skills. 21st-century employers need people who can communicate, collaborate, and cooperate with others, and teens who come to camp get to practice those skills every day.
If you are debating whether your teen can miss a few weeks of SAT prep or a summer academic program, know that the 1600 SAT score will never outweigh the important communication and relationship skills he or she will develop at camp. Whether on a backpacking trip, cheering each other through a ropes course, or chatting around the campfire, the interpersonal skills teens build are the same ones they'll need to be successful adults in families, communities, and companies.
#2 Take Safe Risks and Challenges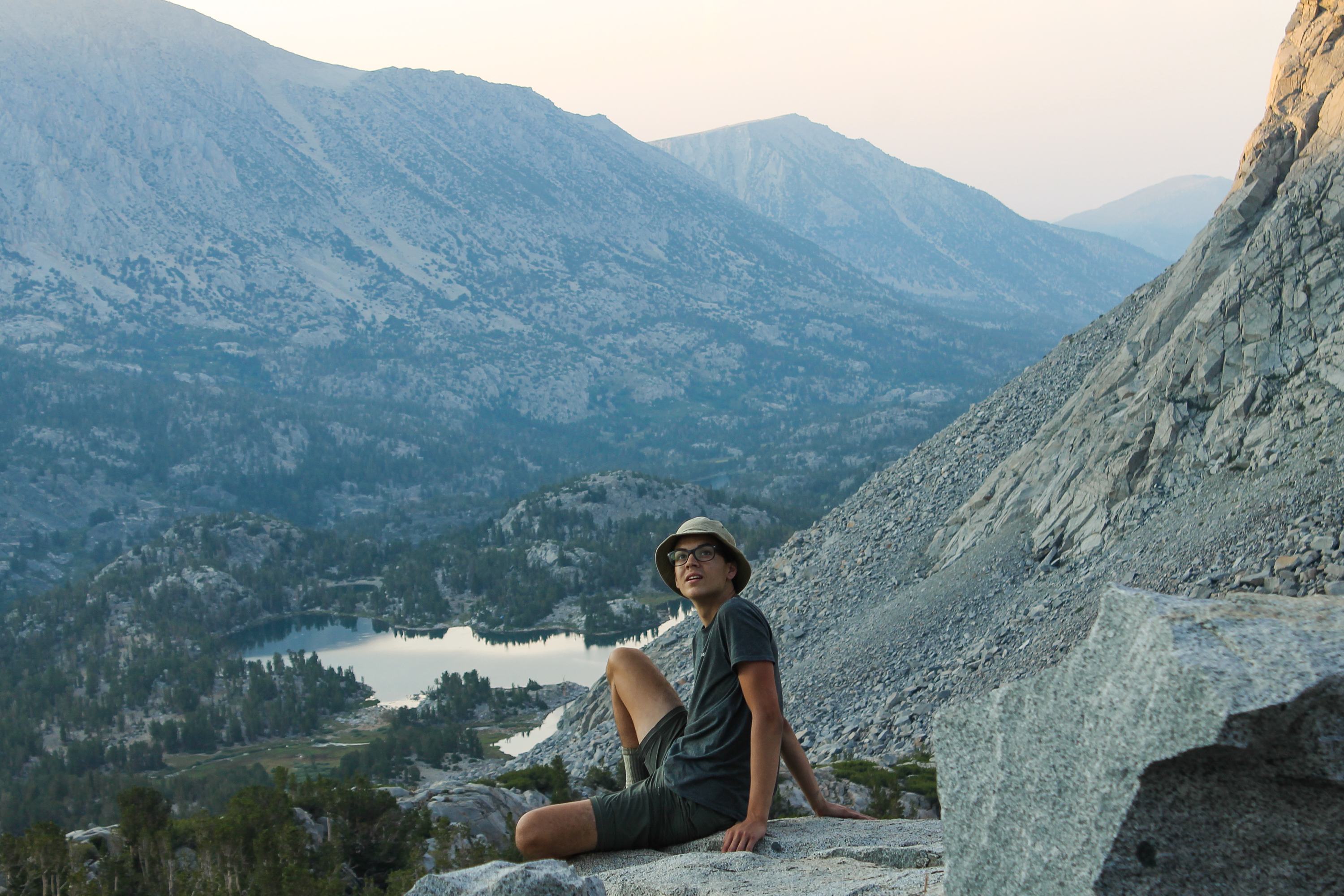 Teens thrive on risk. Thanks to recent findings (described in Age of Opportunity and Brainstorm) about the unique attributes of the teen brain, we now understand the reason for the "mortality bump" for 17-year-old boys. They do stupid, daring things not because they aren't aware of the dangers, but because—to them—the reward of leaping from a rocky cliff or speeding along a curvy mountain road seems to far outweigh the risk.
A teen at camp has the opportunity to take many safe, controlled risks. Climbing to new heights on a rock wall or ropes course, jumping the wake of a boat on a wake board, or reaching the peak of a 10,000-foot summit are all healthy risks teens take at camp. Plus, being in a controlled camp environment frees teens from exposure to health risks like alcohol and drug use.
#3 Experience Character Growth and Develop Life Skills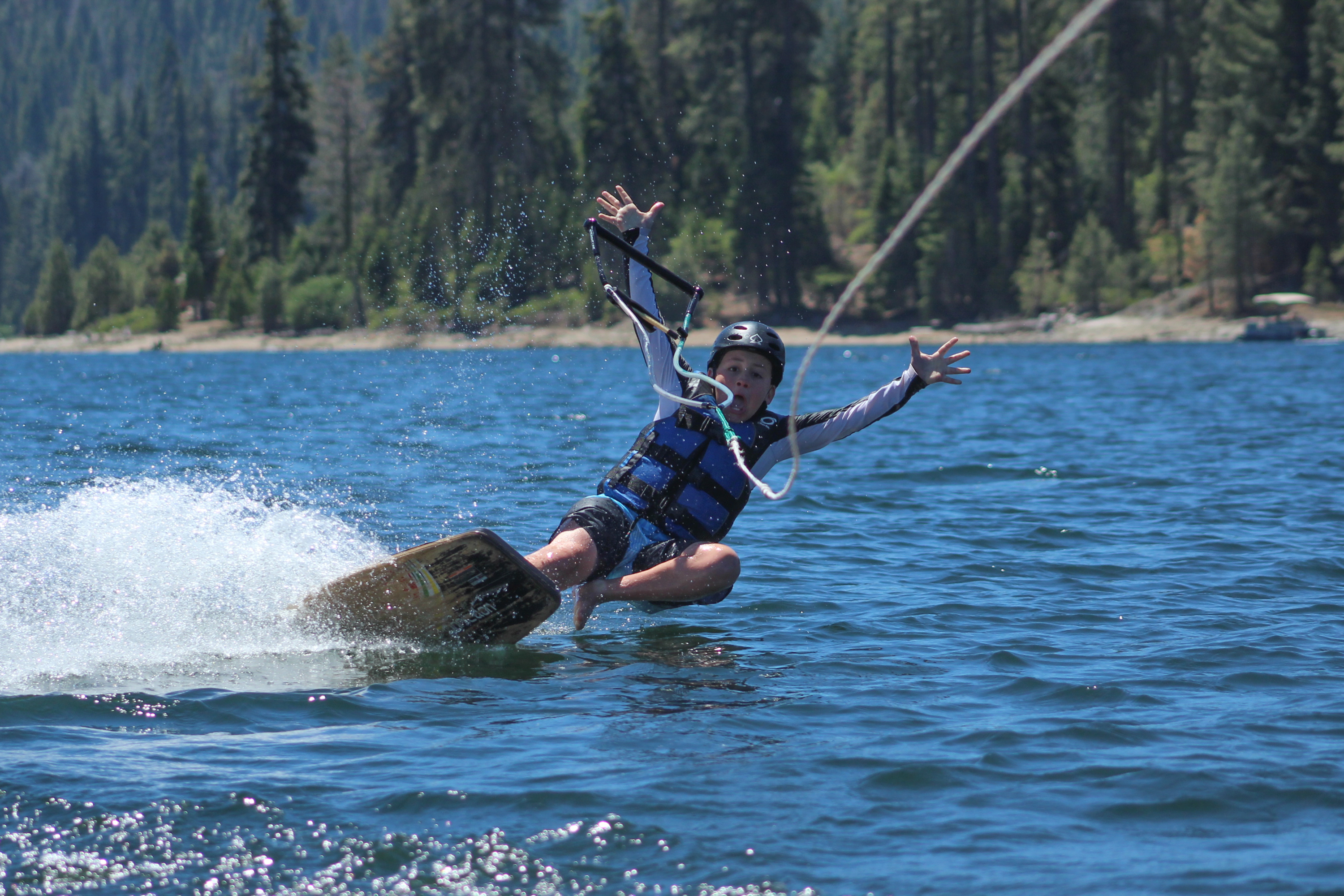 "A profound gap exists between the knowledge and skills most students learn in school and the knowledge and skills they need for success in their communities and workplaces." –Partnership for 21st Century Skills
Schools aren't doing a very good job teaching kids grit, perseverance, and leadership. But that's not their job. Rather, schools are VERY busy teaching the core curriculum and assessing how well our kids know it. No school has time to see how "gritty" a kid is, but at camp, the "grit-meter" is always running, and it's personal character—not a report card or an athletic achievement—that rises to the top.
Teens also develop other important life skills at camp, including independence, responsibility, and decision-making. Teens grow considerably in an environment away from their parents where they are forced to live on their own and find their own resources.
#4 Meet Positive Role Models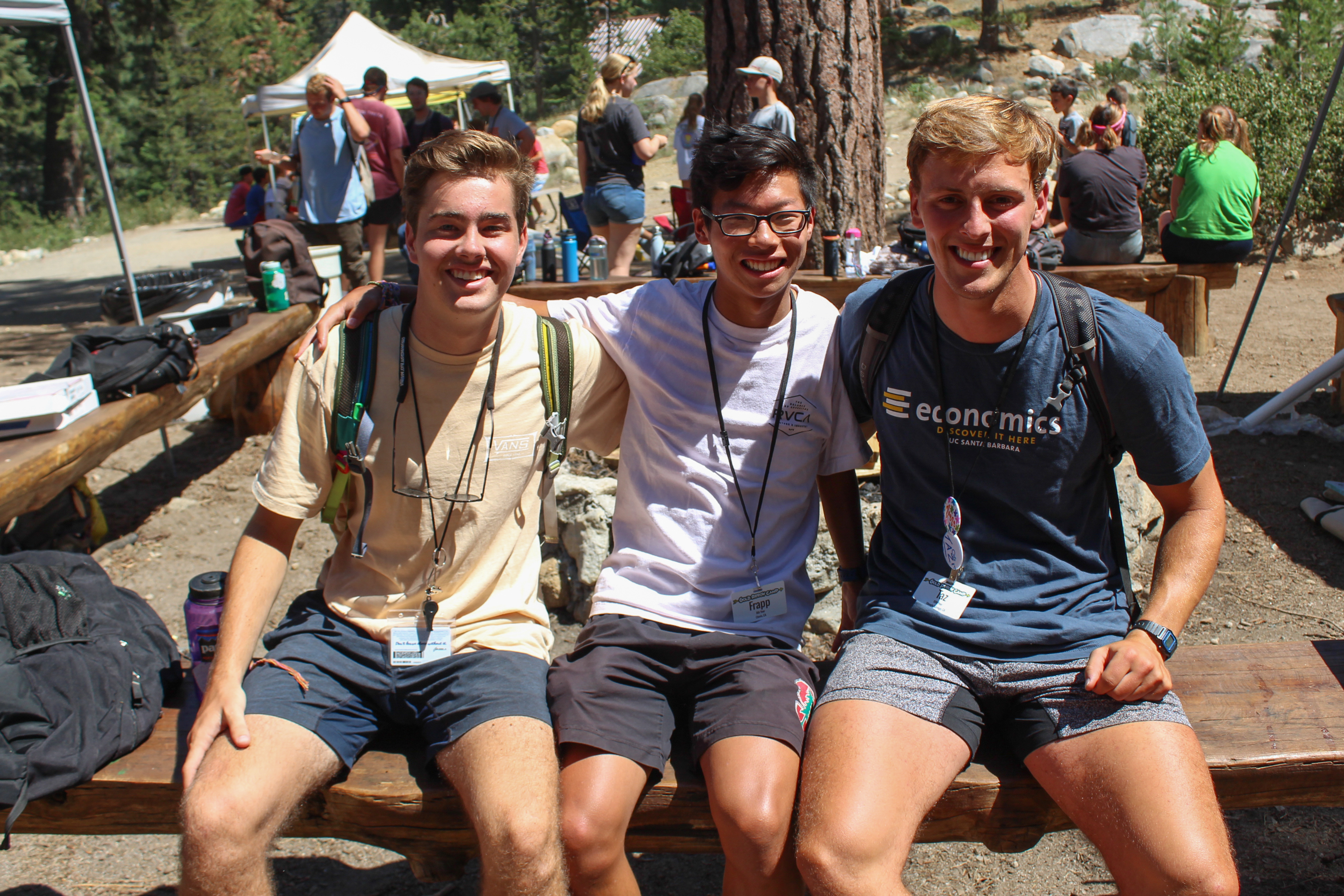 Watch or listen to a popular music video, reality TV show, or sports event, and you'll be hard-pressed to find positive young adults teens can emulate. But walk into any well-run summer camp and you'll be surrounded by wholesome, outdoorsy young people who like being around others and doing fun activities. Camp offers teens the opportunity to be among young adults who are positive role models and to form close relationships with them. Most camp counselors are hard-working college students who want to serve others. They are friendly, personable, and are just the kind of young adults you want your teen to become.
#5 Discover Their Best Self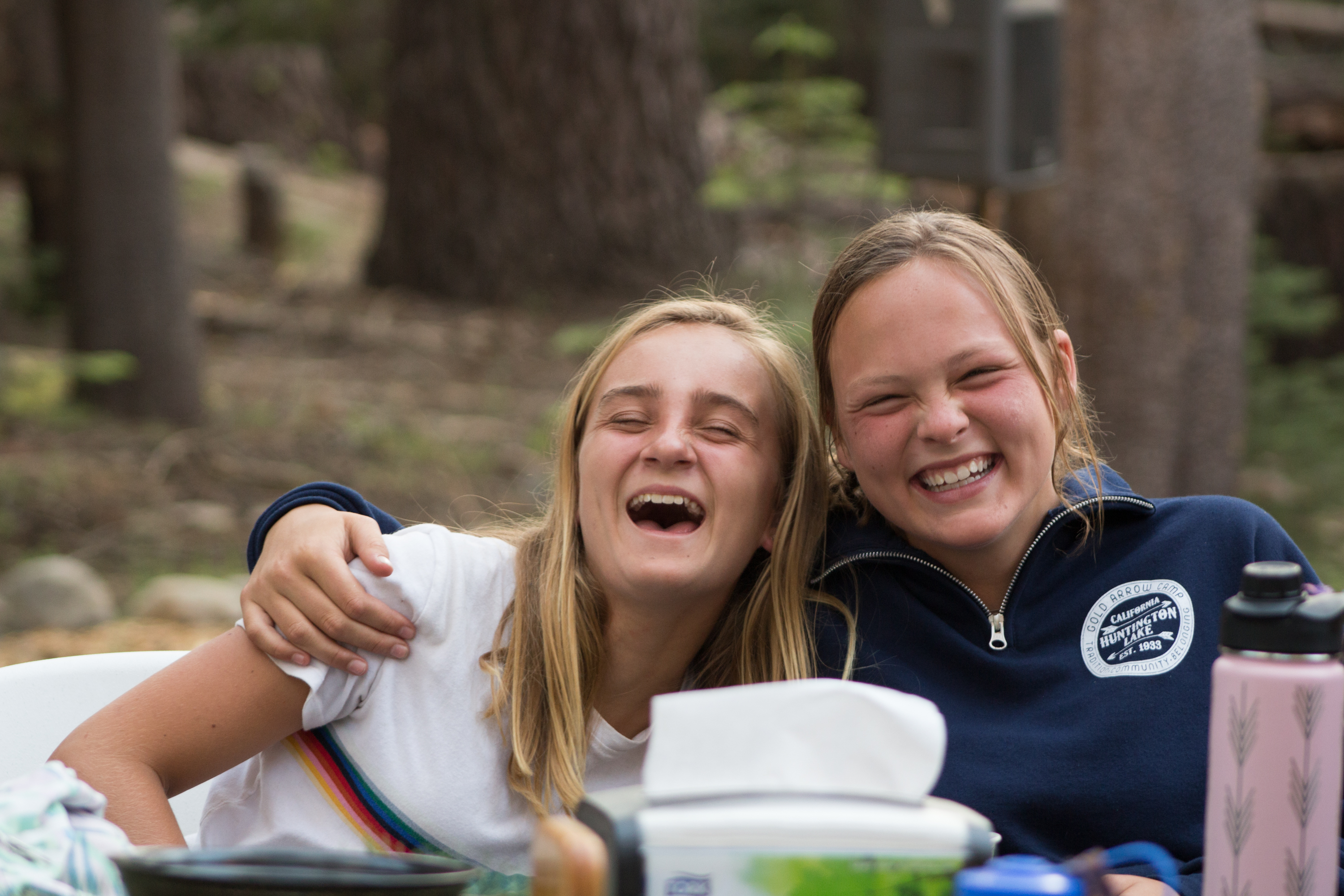 We live in a world where teens—often by their own parents—are steered towards success via the SAT, the college admissions grind, a "good" major, and a high-salary job. Look around at many adults, however, and see where that path got them. Despite knowing better, we still expose our kids to the same gauntlet.
Perhaps college education is the best option for most young people, but I've met many who are halfway done (or all the way done) and still don't know who they are or what they are passionate about. Camp experiences offer teens the chance to step back from the treadmill of academics, competitive sports, and their sleep-deprived, over-scheduled existence, and instead think about what's important to them. Many campers become less self-absorbed after spending a few weeks at camp, learning to train their focus on others. They also discover new hobbies and avenues to pursue in education and their future careers.
Each summer, tens of thousands of teens leave their phones and car keys at home and head to summer camp as campers, counselors in training, or counselors. Many teens who have never been to camp cannot relate to how a teenager could make such crazy personal sacrifices. And yet, teens are the age group that fills most quickly at many camps. Because, perhaps more than any other time during youth, camp offers the respite, recreation, and renewal to help teens thrive. Teens who have already been to camp know this and want to come back, year after year.

Gold Arrow Camp offers a Junior Counselor Program for returning GAC campers and an Outdoor Leadership Course for teens (grades 9th-11th).
Episode 33
On Episode 33 of the Gold Arrow Camp Pog-Cast, we're joined by Bugz, who spent most of her childhood being a camper, OLC hiker, and Junior Counselor before joining us as a Group Counselor this year. Soy plays and sings this week, Sunshine shares words of wisdom about sunbeams and there's an oceanic Joke of the Cast!
Podcast: Play in new window | Download
"Friends are everything. They are always there if you have a problem or if you get hurt, they can always help you up."
– Patricio, Camper, Age 8
The commonly accepted trajectory of do well in school -> get into a good college -> make a lot of money -> flourish in life is not exactly accurate. You only have to know one unhappy wealthy person to know that's not the path that will lead to happiness or fulfillment.
What is a more accurate trajectory? good interpersonal (social) skills -> positive relationships -> flourish in life.
Michael Thompson's statement, "Friendship is the gold of childhood," stuck with me long after I attended his conference session on the social lives of children. Friendship is not just the gold of childhood, but also of life. In my research for my Master's degree in Psychology, I looked closely at studies related to friendship, social skills, and well-being. What I found was not surprising. For children, and adults as well, positive relationships are the best predictor of overall happiness and well-being. As parents, teachers, and counselors, we should be putting a primary emphasis on helping kids develop the social skills they need to make and keep friends.
Unfortunately, our culture is not supporting the development of healthy, solid friendships between kids. Friendship is more important than any academic subject or athletic skill, and yet the way our kids spend their time does not reflect this importance. For many kids, there simply isn't time in their lives for developing strong, close friendships.
What are our kids learning about friendship in this Instagram, Snapchat, and texting era of "friends?" Many boast hundreds, even thousands, of "friends" and "likes" on photos. Yet some of those same kids don't have one single person in their lives that meets the criteria of a true and trusted friend. Face-to-face social skills, such as being able to read non-verbal cues, are learned through practice. If communication is primarily through media, then those skills are not being honed.
Another cultural factor that is counter-productive to the development of solid friendships is the constant, high-stakes competition our children are constantly in with their peers. Who's ranked higher at school? Who made the "A" team? Who's more popular? Often, instead of being truly supportive and encouraging of each other, kids want their peers to fail.
Making friends, and being a good friend, doesn't come naturally to all people. And, coupled with the crazy culture we're in, it's no surprise that many kids are struggling to form strong friendships.
Friends are the reason campers and counselors return to Gold Arrow Camp year after year. "Make Friends" is one of the three main goals we chant at the opening of camp each session. At camp, there is time for friendship — precious, relaxing time to get to know each other, spend time making memories, and communicating face-to-face. Our whole camp community is built around inclusion, respect, and kindness. There is no competition at camp, no "A" team or "popular" group. Just kids having fun together and learning to live and play with each other, work out disagreements, and become better friends to each other.
"A friend is someone you're not afraid to be yourself with."
– Hannah, Camper, Age 14
Counselors are trained to help kids connect from the moment they get on the bus until the last good bye. Long talks at meals, around the campfire, and under the stars in sleeping bags are uninterrupted by cell phones and other technological distractions. Campers can't "tune out" by putting earphones in. They stay engaged with each other and learn to connect. Counselors gently coach campers who need to develop social skills in areas such as listening skills, empathy, sharing, flexibility, initiating conversations, and understanding non-verbal cues. They encourage campers to be intentional about being good friends to each other and observant about what they appreciate about their friends.
On the final day of camp, our campers receive their session yearbooks, which include a space for them to share contact information with each other. We hope that campers use this tool to stay in contact throughout the year.
"Friends are awesome, because they stand up for you, and they care for you."
– Joey, Camper, Age 11
At one final campfire gathering last summer, the Randy Newman song, "You've Got a Friend in Me," came on during the slide show. A group of four twelve-year-old boys sitting on the bench in front of me spontaneously put their arms around each other and started swaying back and forth, singing along to the song. I will never forget that vivid picture of the power of camp friendships.
Episode 32.
On this episode of the as-yet-unacclaimed GAC Pog-Cast Soy and Avo sat down and chatted about what it's like to come to camp as a new person and why she enjoyed teaching watersports last summer. Soy plays guitar, there's a GACspiration, and a Dad Joke of the Cast.
Podcast: Play in new window | Download
By the end of high school, teens need to have mastered more skills than just reading, writing and math to be successful, thriving adults. Gold Arrow Camp's Outdoor Leadership Course (OLC) helps campers develop important life skills that stretch them far beyond academics: Leadership, Independence, Communication Skills, Resilience, and Responsibility.
The OLC is a two-week program for young people interested in developing important life skills. Trained leaders guide OLC participants on a challenging, six-day, 30-mile backpacking trip into the High Sierras. Throughout the session, campers develop backcountry navigational and survival skills, practice wilderness first aid skills, and participate in GAC activities.
The purpose of OLC is to challenge teens to learn and grow in self-awareness, develop maturity, discover the value of community and working with others to solve problems and accomplish shared objectives. While growing and learning, participants develop five skills vital for success: Leadership, Independence, Communication Skills, Resilience, and Responsibility.
1. Leadership
"Being a part of OLC has influenced my life after camp because it taught me how to be a leader and being a part of a high school swim team, being a leader is a big part of staying together as a team." – Sophia, OLC Participant
After arriving at camp, OLC participants receive leadership training before departing on the backpacking trip. They do exercises in team building, learn conflict resolution techniques, and practice positive communication. While in the wilderness, campers have the opportunity to learn and practice map and compass navigation, outdoor cooking, Leave No Trace principles and ethics, sustainable backcountry living, and wildlife biology.
All OLC participants serve as "Leader of the Day," which means they use navigational skills to determine which path to take, when to stop for breaks, and what to do about any situations that arise while hiking. At the end of the day, the "Leader of the Day" receives feedback from trip leaders and peers.
2. Independence
Achieving independence is essential to making the transition to adulthood, and participating in challenging outdoor program with other teens is a perfect way to develop the self efficacy needed to feel confident away from home. The hard skills learned during the OLC — navigation, outdoor cooking, wilderness first aid, camping, and hiking — require independence, curiosity, and creative problem solving.
3. Communication Skills
"I really enjoyed getting to discover myself in the woods, thinking and hiking and communicating with my fellow campers." – Blake, OLC Participant
Effective communication is arguably the most important of all life skills. Trained trip leaders use positive guidance to facilitate reflection, dialogue and group discussion throughout the program. Leaders encourage campers to think about what happened that day, what their successes and challenges were, and how to grow from those experiences. At the end of the course, all OLC participants have improved communication skills with peers and counselors.
4. Resilience
Research shows that wilderness courses are well-suited to teach outdoor skills, self-confidence in general and confidence during adversity. Participation in an outdoor leadership program have a positive impact on emotional intelligence, specifically on stress management and adaptability. All OLC participants set personal and group goals before leaving on the backpacking portion of the course and work to accomplish those goals throughout the session with the help, direction, and encouragement of trip leaders.
A multi-day backpacking trip through the rugged terrain of the High Sierra has days that tax participants both mentally and physically. In the Outdoor Leadership Course, teens learn to push through challenges through encouragement from their trip leaders, supportive group dynamics, and building their self leadership. While surrounded by their peers, they learn just how far they can push themselves. They learn, literally, that they can climb mountains. After their OLC accomplishments, finding a way to make it to sports practice or finishing up a college admissions essay seem easy.
5. Responsibility
OLC participants are responsible for managing their equipment, completing tasks carefully and on time, admitting their role in mistakes, and working to correct those mistakes. The OLC equips campers to take the initiative to make their own decisions, fulfill obligations, and grow from their experiences.
In addition to the skills OLC participants learn and the growth they experience from the program, there is something else that too many teens don't have the time to find; genuine face to face FUN!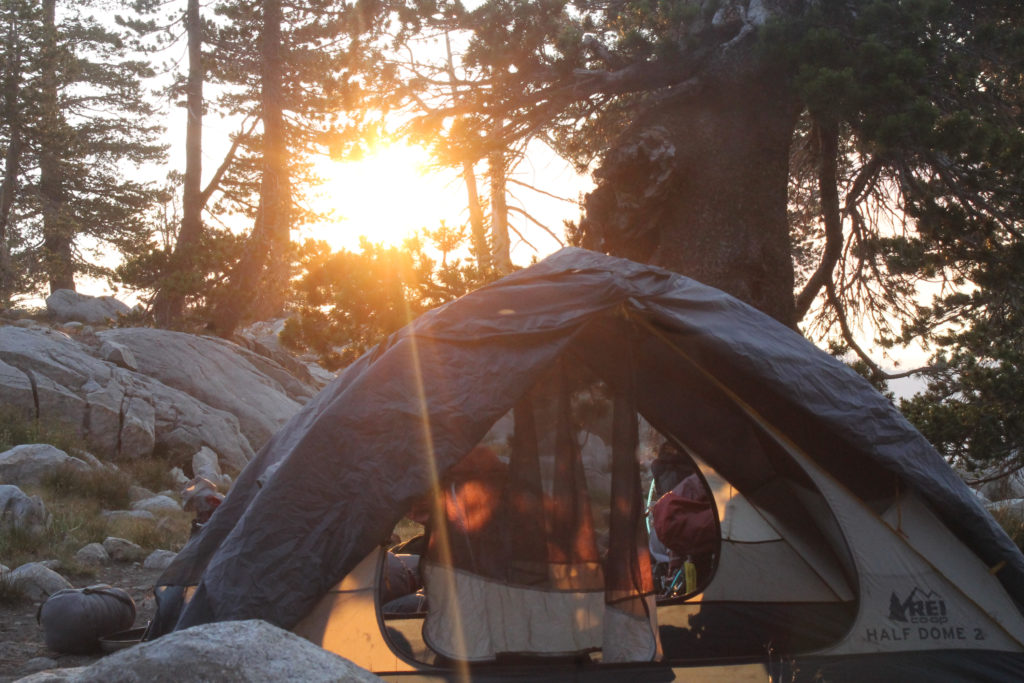 "What I enjoyed about the OLC was that everyday was different, some days we would do longer hikes, and others we would have lot of time to relax and the enjoy the people and scenery. One of my favorite days out in the backcountry was when when we hiked about 5 miles and then hung out in a river for the rest of the afternoon, and then made quesadillas for dinner. The food was always amazing, and there was always plenty to eat. My favorite lunch was probably Nutella and English muffins. We had a lot of Nutella." – Charlotte, OLC Participant
If you have any questions or would like to know more, visit the Outdoor Leadership Course page, email us, or give us a call at 1-800-554-2267 ex. 0.

Episode 31.
On this episode of the GAC Pog-Cast, Soy is joined by his first ever return guest, Lyric. Lyric was in the studio to chat about his second year on staff and what it was like to become a Group Counselor this summer. As usual, there's a GACspiration as well as Joke of the Cast inspired by a great Disney movie.
Podcast: Play in new window | Download
In 2009, Gold Arrow Camp lost a dear friend. Ken "Coach" Baker (March 10, 1951 – April 5, 2009) worked at GAC as Camp Assistant Director and Director from 1981-1992 and had a huge, positive impact on many of us who are still here at camp today. Ken was instrumental in helping Sunshine purchase Gold Arrow from Jeanie Vezie in 1989, and mentored Sunshine, Monkey, Woody, Chelster, Tigger, Junior, Trapper, and many other GAC staff during their early years working at camp.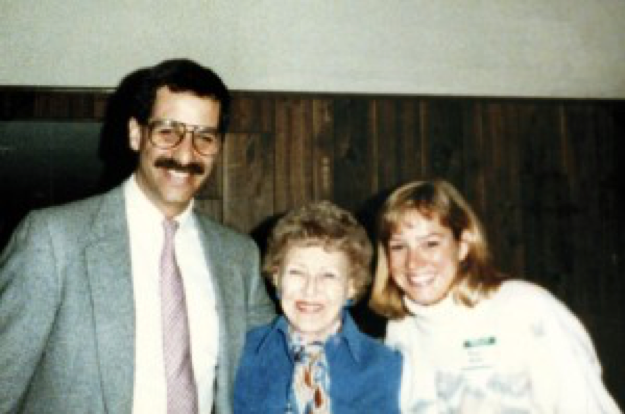 Ken had an amazing way of making even mundane tasks like picking up trash and painting buildings feel monumentally important. He had a way of clapping his hands together and giving a pep talk that got everyone fired up to do their jobs well. Ken had a near-constant smile on his face and took every challenge that came his way in stride. We all knew we could go to him with any problem and he would help us figure out how to fix it.
To honor Ken, in 2009 we established "Coach's Award." This award has been given each year since to a leader at camp, nominated by his/her peers, who motivates others through positive leadership and encouraging words and exemplifies Ken "Coach" Baker's dedication to GAC's vision.
To select each year's recipient, we ask the entire staff to complete a nomination form, where they put the name of one person whom they think deserves this honor. They include comments about the person they nominate. We have such a high caliber of staff, many of whom are extremely positive and exemplify what Coach stood for, and we are grateful for the legacy he left us and that so many people at GAC are incredibly positive and motivating to others.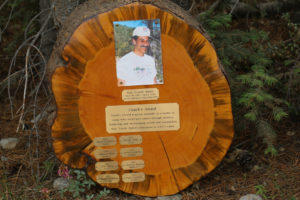 There were many 2018 staff who met the qualifications for this award and stood out for their positivity and encouraging words for others. In all, 30 different staff members were nominated. That means that each of those 30 people stood out to another staff member as someone who was a positive, encouraging, supportive leader.
This summer's recipient, Henry "Bravo" Pedersen, joins the ranks of many other well loved, longtime, members of the GAC community who have positively impacted campers and staff, including 2019 staff members Baboon, Cheerio, and Toyota.
Every time I saw you with your boys you were positive and knew just what they needed. You were so funny at morning assembly too. Never failed to put a smile on my face and others too.
Best counselor here and it's not even close. Killed it at the hardest job at camp and still knew more kids than his own cabin. Best co ever. He'll drive up to accept.
You are so extremely positive. Your energy is contagious and your patience is inspiring. You are always there to help anyone, and be a friend to anyone. Above all you are humble, and unafraid to ask for help. That's a trait not everyone had, and I believe that's what makes you coach's award worthy. <3 never stop being you.
He was always so positive and happy around campers. He was very involved during rocks & ropes activities with encouraging his campers to challenge themselves. His energy was always present in all that he did. Camper and counselors looked up to his leadership and kindness.
He has endless patience for kids, he has a great presence and always radiates positivity. Seeing his smiling face on the dining porch always put us in a better mood. I think he really represents the GAC spirit and I was happy to have met him.
Everytime I saw him he always had a smile on his face. He seemed like a great counselor and a great guy regardless of who he was interacting with. His positive attitude was contagious.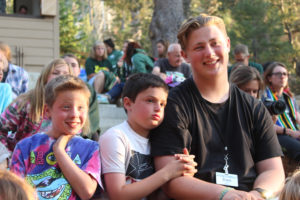 Bravo provided an amazing example of what counselors at GAC should be like. Despite having youngest bears for 6 weeks straight, Bravo always had a smile on his face and never once outwardly showed any signs of exhaustion. If I ever worked just half as hard as him, I would be so proud of myself. Bravo, Bravo!
Bravo was the most calming spirit everywhere he went! He oozed enthusiasm and is the perfect demonstration of selflessness & patience. He is an incredible counselor.
Always involved & present with his campers. So kind toward everyone, energized & went above & beyond everyday.
Bravo stepped it up for his first year on staff. He always had a smile on his face even through difficult moments. He was so full of positive energy & knew how to pump up any crowd!
Kind, caring, helps anyone regardless of vote or position. Always gives 100% to campers & staff. Never belittles anyone, treats male AND female staff equally. Always has a kind word to say. He gives camp a special spark. He has more patience than anyone I've ever met, and I've never been more in awe of a coworker.
You are always positive. You are welcoming & kind to everyone. It was such a joy to meet and spend time with you this summer.
I nominate Bravo due to his ceaseless energy, enthusiasm and patience despite having some of the hardest cabins and most difficult children. I have no doubt that he has left an ENORMOUS impact on his boys, all of whom camp is probably the most challenging yet most positive experience of their year. Bravo brought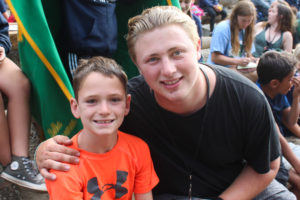 a smile to every child and counselors face alike.
Bravo always went above and beyond for his campers. He is super prepared, engaged, cheerful and funny. He always greets me with a smile even though we don't know each other that well and his campers thrived off his positive energy!
Bravo is an outstanding counselor. He has incredible patience and kindness with his campers. He's kind & funny & fun to work with. I never saw him without a smile& really loved how inclusive he is to both his campers & fellow staff!
He always brings smiles to other faces. You can tell by his actions how he actually cares about others and how they are doing. When someone asks him for a favor or help he jumps on it with no hesitation. His positivity brings out the best in me as well in others. If anyone deserves it it's Bravo!
He went above and beyond with his little bears like he literally lost his voice for a month. He makes it look so easy to be a GC, be everyone's friend, and still be upbeat and active at camp.
Bravo embodies GAC values, energy, love and spirit. He was consistently happy and spreading his positivity to campers and staff.
So much respect for how you managed to keep up your energy always smiling, always helpful and kind. You did such an amazing job with the baby bears and I'm sure everyone loves you.
Seeing the way Bravo interacts with his campers has always warmed my heart. His amount of spirit and fun loving energy has brought so many smiles to GAC.
Congratulations, or shall we say "BRAVO!" to the 2018 Coach's Award recipient – Henry "Bravo" Pedersen!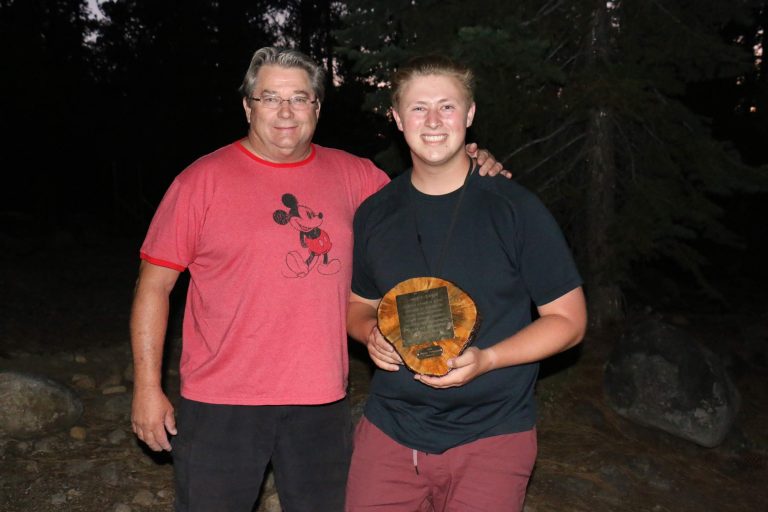 "Children want to be independent, and they realize that they cannot be truly independent until they beat homesickness, even when they have a painful case of it." -Michael Thompson, PhD., Homesick and Happy
Do you have a reluctant camper or one who's not sure if camp is right for him or her?
I talk to a lot of parents before they send their children to camp, and many have campers who are anxious about going to camp. In some cases, they've had a negative experience at a one-week school science camp and don't think they can "make it for two weeks" and are worried about being homesick. In other cases, the kid is a "home body" who prefers being online to playing outdoors.
When talking to parents who are unsure if they should send their child to camp, I share my opinion that for very young kids (ages 6-8), it's best to wait on camp if they are not enthusiastic about going. Many of our younger campers are siblings of older kids who have attended camp. They have heard about camp for years and can't wait to participate. Those young kids who are excited to come to camp do fine and rarely struggle with homesickness.
But if your child is nine or ten and is still saying they're "not ready" or "don't want to go," you as a parent need to decide what's best for your child. After spending close to three decades working at camp, I've learned that the same kid who is anxious and hesitant about going to camp when he's nine or ten will most likely still be anxious when he's thirteen. As a parent, you need to decide how to approach your child's anxiety, as well as your own. You can avoid it, not send them to camp, and hope they develop independence in other ways, which is definitely possible. Or, you can bite the bullet, give them these positive messages, and send them off to camp with a smile, knowing that it may be hard for them, but they will grow from the experience.
In Michael Thompson, PhD.'s book Homesick and Happy, he says "It is the very challenge of camp that makes it such a life-changing experience for so many children."
According to Thompson, "Homesickness is not a psychiatric illness. It is not a disorder. It is the natural, inevitable consequence of leaving home. Every child is going to feel it, more or less, sooner or later. Every adult has had to face it and overcome it at some point in life … If you cannot master it, you cannot leave home."
I know there are many parents and children who just can't stomach the idea of going through some painful time apart. You need not read further if you are not sending your reluctant child to camp. This article is for those of you who have decided that your child is going to camp regardless of their reluctance, and also for parents whose previously excited camper is now having last-minute camp anxiety.
Pick and choose the messages that you believe will resonate with your child, and, of course, use your own words. Acknowledge your child's feelings and empathize while expressing confidence in your child and in the camp experience. Share your own stories!
You are confident in them.
"I am so excited that you get to go to camp this year. You are ready for this adventure, and I know it will be so much fun."
Missing home is okay.
"You may feel homesick, and that's okay. A lot of kids feel that way. That just means that you love us and you love home. I feel homesick when I'm on trips, too. Missing home is part of life. But I konw you can still have fun at camp, even if you feel sad sometimes."
Reassure them that there are people at camp who will take care of their needs.
"There are adults at camp (counselors, directors) who are there to take care of you and help you with anything you need. They can help with things you normally come to me about. Let them know if you are feeling sad, and they can help you. They have lots of experience working with kids who are away from home for the first time."
Encourage them to see the bigger picture.
"It may seem like a long way off, but in a few years, you'll be ready for college. I want you to feel confident in your ability to live away from me, so that you can choose any school you like, even if it's far away from home. Think of camp like your practice time for when you're older and ready to move away for school or a job. You'll get better at being independent by starting now, when you're young, with short spurts of time away. Some kids aren't doing well when they start college because they don't have any experience being away from home. I want you to feel great when you go to college, because you'll know that you've already been successful with short camp stays."
Share the reality that good things in life come with some pain and failure.
"Many good things in life aren't easy at first. Learning a new sport or trying something new is really hard. Sometimes you have to get out of your comfort zone to discover something you really love. If you never go through anything hard, you're going to miss out on some great experiences. The first few days of camp may be hard, and that's okay. I know you'll work through it and figure out what makes you feel better. I have confidence in you, and I am so proud of you for going to camp and trying this new adventure!"
Make sure they know you want to hear about everything.
"Every day comes with its good and bad parts. When you're at camp, I want you to write me letters and tell me all of the stuff that you're doing and feeling. If you feel homesick at rest time, tell me about it, and also tell me what you did to help yourself. Did you talk to your counselor? Keep yourself busy playing cards with friends? Write me a letter? I also want you to share good stuff. Did you get your favorite food for lunch? Try rock climbing? Get up on a wakeboard? I want to hear both the good and bad things about camp in your letters."
You are not going to pick him up early.
"Even if you're a little homesick for the whole time you're at camp, you're going to feel so much better about the experience if you stick it out and make the best of it. Most kids feel better after a few days of getting settled in and adjusted, and I know you'll feel great once you let yourself relax and just start enjoying all the fun things at camp. I'm not going to pick you up early, no matter what, because I know you will feel really proud of yourself for making it through camp, even if you have some hard days."
Another great way to encourage your child to be more enthusiastic about camp, besides sharing these messages, is to connect them with someone who's been to camp and has had a positive experience. Hearing from a trusted friend how much fun camp is can help a child overcome their anxieties.
Audrey "Sunshine" Monke is the Owner/Director of Gold Arrow Camp. You can read more posts on her blog, Sunshine Parenting.
School is ending and camp is right around the corner. Do you know where your packing list is?
I suspected as much.
In addition to being a camp director, I'm also an experienced camp parent, having sent my kids both to GAC and several other camps. So I am well aware of that "where did I put that camp handbook?" feeling.
My sons are both going to camp this summer, so I, too, am now in all-out alert mode to get them ready. In the past, I may have waited a tad too long on a few items, so I thought I'd share some advice before I get in gear and get them prepared!
Here are some tips to keep chaos at a minimum during camp preparations for your child:
#1 Order clothing labels today!
I really like these labels (and they are the ones we sent you) because you DON'T EVEN HAVE TO IRON THEM! Seriously, when I was getting my older kids ready for camp 15 years ago, we didn't have such conveniences. Now, it's super easy to have my kids label all those socks and undies on their own!
#2 Fill out your forms.
The forms we require you to complete are your primary way to communicate your child's information and any special considerations or needs to the staff who will be caring for your child at camp. If you stick those forms in your child's luggage as they depart (YOU WOULD NEVER DO THAT, RIGHT?), the staff may not have vital information about your child. Allergy lists for the kitchen, special activity requests, etc., are all made available before campers arrive. We need the forms 30 days before their session begins so that we can get the correct information to the appropriate staff.
Late forms are not okay. Fill them out. (As a related aside, I thought I could call our pediatrician at the end of April and schedule my son for a physical in May, but that was not the case. I had to send an apologetic email to camp explaining that his appointment is four days before the session starts. This is embarrassing for a 31-year veteran camp director!)
#3 Look at the packing list.
Sweat pants? Those can be hard to find in stores this time of year, and if your kids are like mine, last winter's are way too small. You'll have to order them online. I know Amazon is fast, but if you're looking at the packing list the night before camp, even Amazon can't get the sweatpants to you in time. Check out the list. See what your camper needs. Get it now rather than risking a panic attack at 11:45pm the night before camp.
#4 Plan for some down time.
When I hear about the schedules some of our campers have before and after camp—with not a minute to rest before or recuperate after—I worry. Remember our childhood summer days? A whole lot of nothing, most every day, so that by September school was actually sounding pretty good? Today's kids have summer school, sports camp, junior lifeguards, test prep, sports practices, band camp, family vacation (need I go on?). Please schedule some time for rest and reflection after camp. The experience is so profound it needs to be savored, not wedged in between everything else.
#5 Figure out how to work our camp online system.
As soon as your camper arrives at camp, you'll want grandparents to know how to send emails, and you'll be anxious to see photos. Practice now so that on the first day of camp, you're not fumbling around online.
There you have it—just a few tips to get you ahead of the curve on camp preparations. Trust me on these. I have been there a few times, and I know that ironing labels past midnight before an early camp departure is not a fun experience.
Audrey "Sunshine" Monke, Director of Gold Arrow Camp for the past 31 years, writes about camp, parenting, and happiness at her website, Sunshine Parenting. You can also follow Sunshine on Facebook, Instagram, Twitter, or Pinterest for links to other articles and ideas about camp and parenting.
Resources/Related:
Summer Camp (lots of Sunshine Parenting resources to help you prepare for camp!)
Camp Supplies (there are TONS of other places to get camp gear):
Everything Summer Camp (trunks, duffels, other camp gear)
Label Daddy (no iron clothing labels)
Gruvy Wear (UV protective swim wear)
REI
LL Bean
Originally published at Sunshine Parenting
Because we're not in the habit of writing letters to our kids much these days – with brief texts being the primary form of written communication between us – it can be challenging to come up with what to write to our campers. This is especially true when you're writing more letters than you're receiving, which will most likely be the case, because while your child is busy at camp, you will be at your home or office glued to your computer, looking at photos of the fun they're having.
To keep letters fun and entertaining for your camper, here are some creative ideas:
Create a "fill-in-the-blanks" response letter
Especially for younger campers (or for kids who think writing is torture), make it easy for them to send you news without having to worry about writer's block or grammar. Create a funny, fill-in-the-blanks response letter for them, or choose something from one of these websites: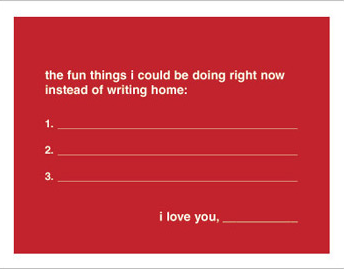 Joy in the Works (free printables)
Fine Stationery (fill-in-the-blank pad to purchase)
Another easy, fun idea is to provide a small return postcard with something like, "The fun things I could be doing right now instead of writing home:" and provide three blank spaces.
Include the fill-in-the-blanks letter with a self-addressed stamped envelope. Ideally, your camper will take 60 seconds from their fun to complete the blanks and send it back! However, I offer no guarantees.
Provide a "Top 10" List (à la David Letterman)
You can create your own Top 10 list and provide an entertaining letter to your camper, or you can try one of these:
Top 10 Foods We've Been Eating While You're at Camp (and include some really gross sounding stuff)
Top 10 Parent Activities While You've Been at Camp (include items like cleaning out closets, fumigating the house, repainting the garage)
Top 10 Reasons to go to Camp (don't have to do dishes, clean room, listen to mom nagging about getting off Xbox, etc.)
Top 10 Events at Home this Week (include boring stuff like dusting, toilet cleaning, eating leftovers)
Write a letter from a pet or favorite toy
Mix it up by writing a letter from the perspective of your family dog, a stuffed animal, your camper's blanket, or some sports item (skate board, bike, etc.)
Make up a story about a picture you've seen of them
Why not think up a funny story to go along with a picture you've seen of your camper on the camp's website?
"I saw you climbing up a huge wall at camp. I'm guessing that you were escaping from the camp cook who was trying to make you eat Brussels sprouts?"
Have everyone in the family write a "warm fuzzy" for your camper
This is always such a great activity – even when your child isn't at camp. But camp is an especially good time to think about what you love about your camper. Get each family member who's still at home to write a sentence or two about what they love about your camper. You could even collect sentences via email from grandparents and extended family. What camper wouldn't love to hear how much they are loved and appreciated?

Postcard from camp to my parents, 1977
Have fun writing letters to your camper, and enjoy the hand-written letters you'll get in return. You'll want to save those forever!
Here are some additional letter-writing tips:
Make an envelope out of their favorite magazine, a sports article from the newspaper, or something else fun or colorful.
Type the letter in funny fonts or backwards, or hand write it in a circle or in a bunch of different colors.
Ask simple questions and try to just include one per letter.
Include a joke or riddle
Letters to Camp is a whole blog dedicated to letter-writing ideas! Check it out!