Connection Comes First: Free Resources & Parent Coffee Chat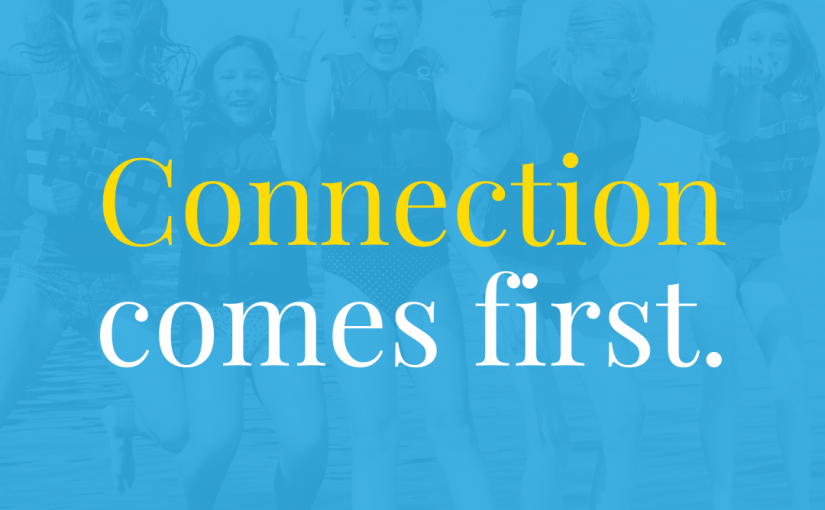 At GAC, we believe that connecting with our kids and forming close, positive relationships with them is the most important responsibility of being a parent (or camp counselor!).
Opportunities to learn more about connecting with your kids
Connection Tips & Resources
Our Chief Visionary Officer, Audrey "Sunshine" Monke (host of the Sunshine Parenting Podcast and author of Happy Campers: 9 Summer Camp Secrets for Raising Kids Who Become Thriving Adults) is sharing connection tips with parents who sign up for her email series: Connection Comes First. As soon as you sign up, you'll immediately get access to a free audio or print download of the first chapter of Sunshine's book: Camp Secret #1: Connection Comes First.
Sign up for Sunshine's connection tips (and the free book chapter) here.
Connection Coffee Chat
Join with other GAC community members (staff & parents) to chat about the important topic of connecting with our kids! We'll share tips and resources AND get the chance to connect with one another.
When: Sep 29, 2021 08:30 AM Pacific Time (US and Canada)
Register for the 9/29/21 parent coffee chat by clicking this link.
After registering, you will receive a confirmation email containing information about joining the meeting.