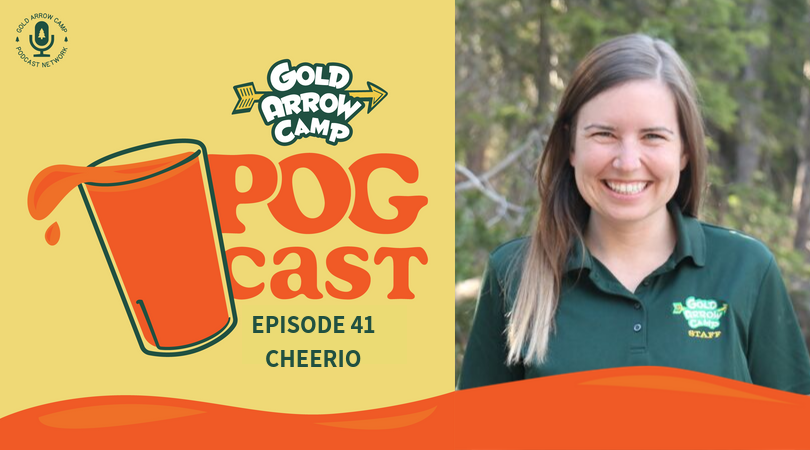 Cheerio!
Episode 41
The POG-Cast is back! If you found our podcast during the summer, when it is called Wadda Day, this episode will be a bit of a surprise to you. During the year, our podcast turns into the POG-Cast, which is a weekly podcast that features more in-depth interviews with staff members, parents, and campers. It also has some of the great parts of morning assembly, like Joke of the Day, Stat of the Day, and the Friendship Tip!
This week we have Gold Arrow Camp's newest director, Heather "Cheerio" Veatch, who just joined our team year-round after 10 summers working at camp. Prior to working for camp, Cheerio was an elementary school teacher. She and Soy have a great conversation about education and camp, as well as some behavior management tools that we use at camp that you can use at home.
Submit WOWs and answers to Stat of the Cast to wow@goldarrowcamp.com
Here's how you can make some breathing beads at home!
Podcast: Play in new window | Download
Subscribe: Apple Podcasts | Google Podcasts | Spotify | Stitcher | Email | RSS