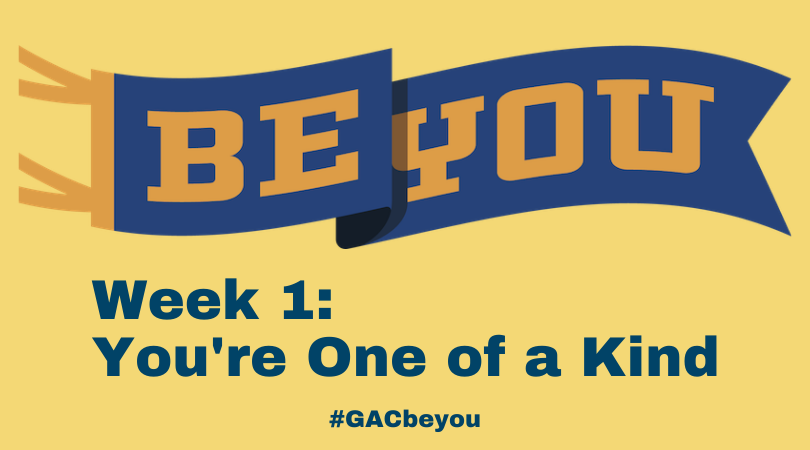 Be You: You're One of a Kind!
BE YOU Week 1: You're One of a Kind!
"To be yourself in a world that is constantly trying to make you something else is the greatest accomplishment."
― Ralph Waldo Emerson
Have you ever thought about how amazing it is that there is no one else who is exactly like you? You are unique, original, and one of a kind!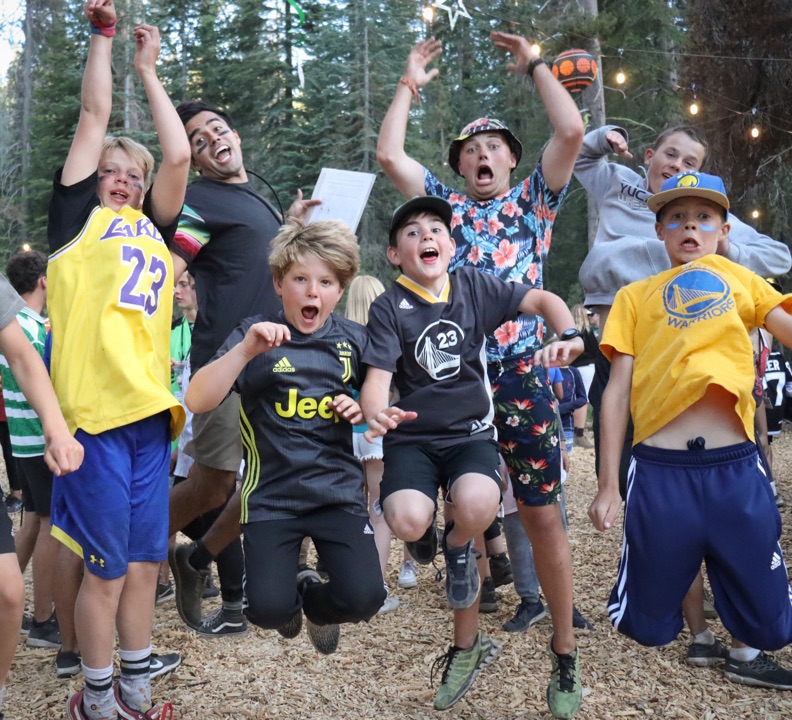 This week for our BE YOU theme, we're focusing on what you like best about yourself. It may sound strange to think and talk about what you like about yourself. It may sound like bragging or being overconfident. But it's really important that instead of always telling ourselves and thinking about our faults and what we don't like about ourselves that we take time to think about what we do like.
Watch the challenge online: https://www.youtube.com/watch?v=Y8tPrYhEoHQ
This week's #GACbeyou challenge
Journal or share with someone else (can be a parent, sibling, or friend) your answer to this question: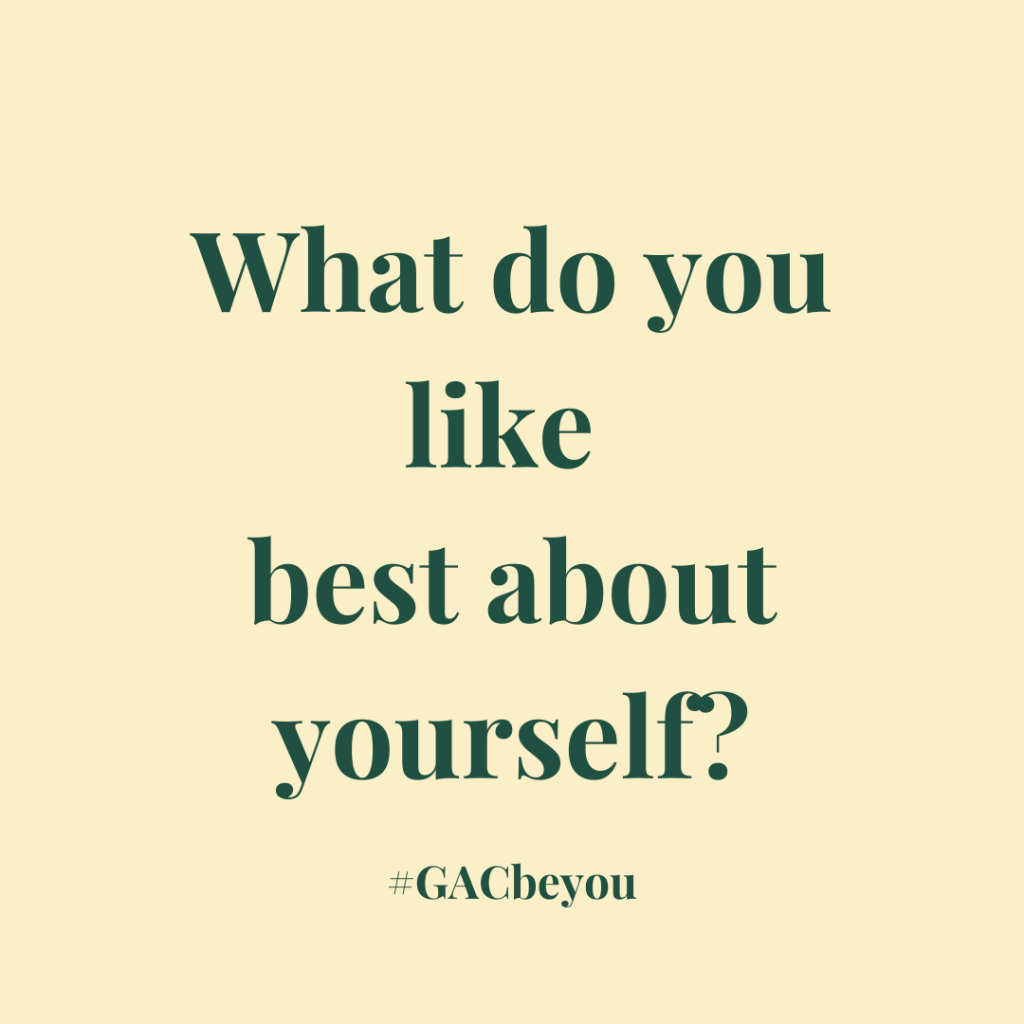 Focus on your the inner qualities — personality traits and talents — that you like best about yourself.
Here are some examples of personality or character traits that you might especially like about yourself:
Kindness – You think about others and do acts of kindness.
Enthusiasm – You get super excited about things – and get other people excited, too.
Grit – You stick with things even when it's hard.
Sense of Humor – You make people laugh.
Gratitude – You thank others and think about things you're grateful for.
Honesty – You tell the truth, even when it's hard or you get in trouble for telling the truth.
Brave – You courageously speak what you believe, even when your opinion is unpopular.
Compassionate – You think about others, feel pain when others are hurt, and take action to help.
Leader – You influence others to act in a positive way.
Loyal – You stick by the side of your family and friends and stay loyal even when people are going through hard times.
These are just a few examples of character traits you might really like about yourself. There are many more!
Here are a few talents you might really like about yourself. How would you finish this phrase: "Something I like about myself is that I'm great at ……"
Music (playing an instrument, singing)
Sports (playing soccer, running, ping pong)
English, science, history, or another subject
Painting, photography, drawing, sewing, making friendship bracelets.
Writing
Reading
Doing magic tricks, riding a unicycle, playing chess, etc.
There are so many different talents and skills each person has. What is something you are good at that you really like about yourself?
GACspiration
Want to be inspired? Print out this week's GACspiration and post it on your bathroom door or mirror (just like at GAC)!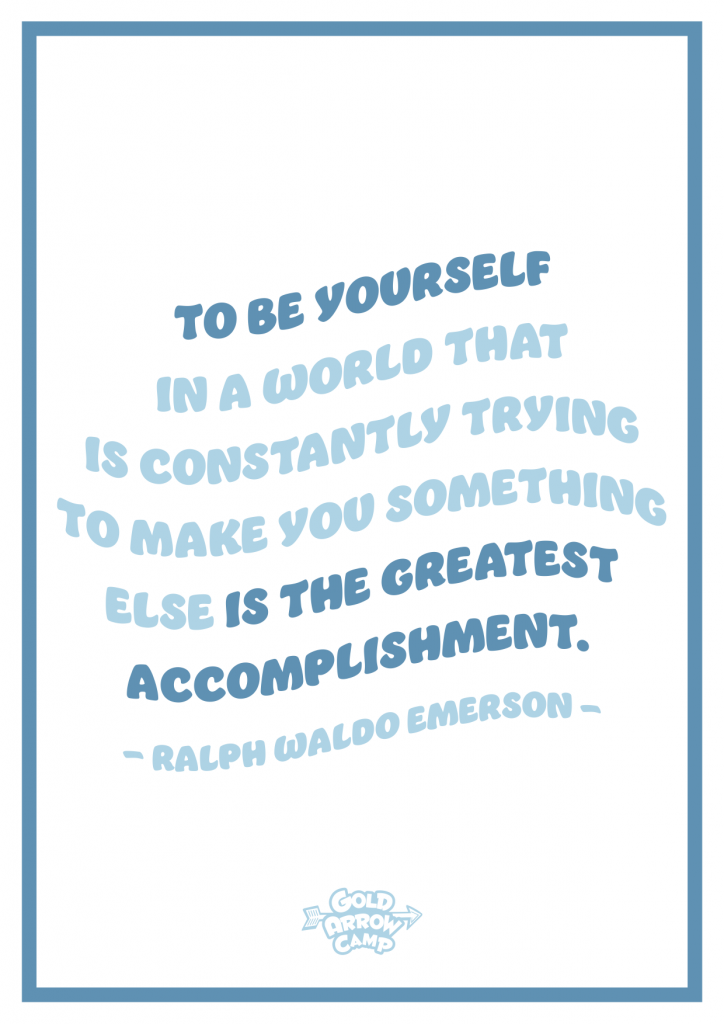 Activity Ideas
• Get together (in person or online) with your family or a group of friends. Give everyone a chance to share one thing they like about themselves.
• Create a longer list of 10 (or more) things you like about yourself. You could make a list of as many things you like about yourself as how old you are. So, if you're 14, write 14 things you like about yourself.
• Share with one of your parents, siblings, or a friend something you like about them and ask them to share something they like about you. You'll both feel happier after the conversation!
Resources
#GACkindness: 30 Days of Kindness
Will Kellogg on Growing Grit and the First Attempt In Learning
Sunshine Parenting Podcast Ep. 28: Focusing on Our Kids' Strengths
Podcast: Play in new window | Download
Subscribe: Apple Podcasts | Google Podcasts | Spotify | Stitcher | Email | RSS