Episode 35.
On Episode 35 of the GAC Pog Cast, Soy was joined by Moana. Moana came to camp only knowing one person, and had a great summer. Her insights into how to get the most out of camp when you're pretty new to the culture and community of GAC were outstanding for new campers and first year staff as well.
Podcast: Play in new window | Download
By Audrey "Sunshine" Monke. Originally published at Sunshine Parenting
#1 Improve Interpersonal Skills & Form Close Friendships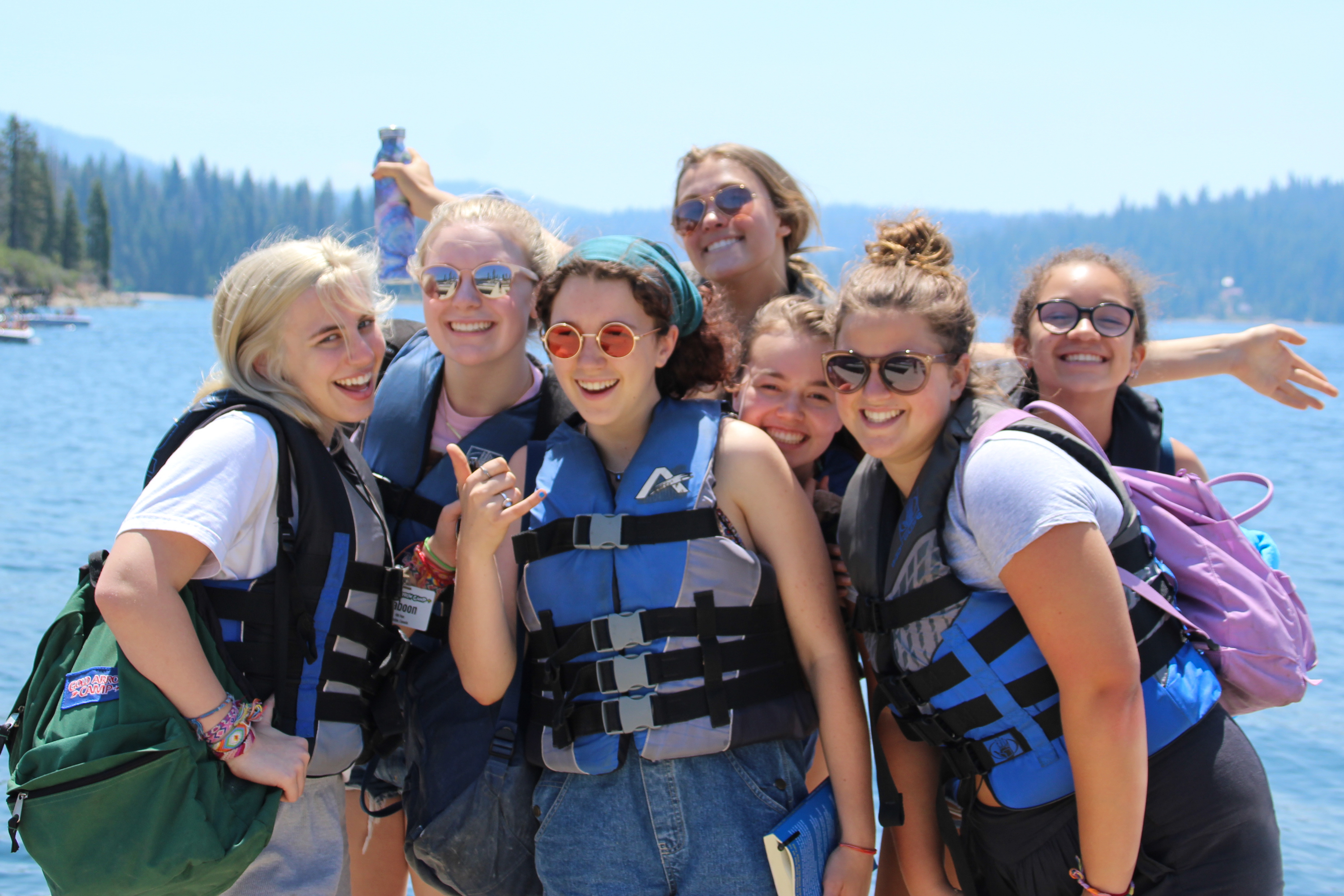 "In a … study of 515 senior executives, emotional intelligence was a better predictor of success than either relevant previous experience or high IQ." -Forbes, "Look for Employees with High EQ over IQ"
In a world where anyone can look up a fact or equation and where machines are replacing even complex workplace tasks, employers need employees who can interact effectively with other people. This is one of the most important skills teens learn at camp. In the unplugged, non-competitive camp culture, teens build up their "emotional intelligence" (EQ), their face-to-face communication and relationship skills. 21st-century employers need people who can communicate, collaborate, and cooperate with others, and teens who come to camp get to practice those skills every day.
If you are debating whether your teen can miss a few weeks of SAT prep or a summer academic program, know that the 1600 SAT score will never outweigh the important communication and relationship skills he or she will develop at camp. Whether on a backpacking trip, cheering each other through a ropes course, or chatting around the campfire, the interpersonal skills teens build are the same ones they'll need to be successful adults in families, communities, and companies.
#2 Take Safe Risks and Challenges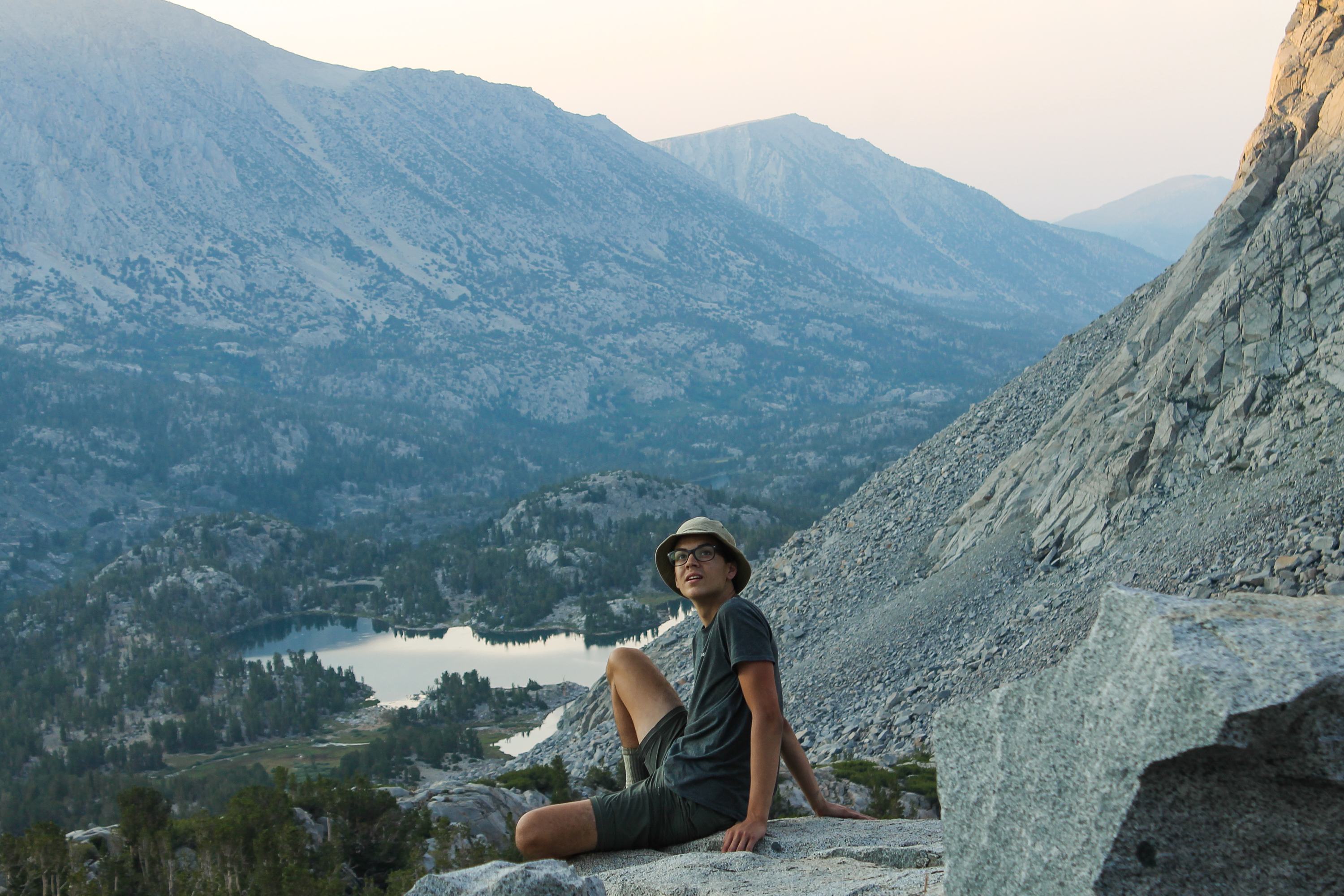 Teens thrive on risk. Thanks to recent findings (described in Age of Opportunity and Brainstorm) about the unique attributes of the teen brain, we now understand the reason for the "mortality bump" for 17-year-old boys. They do stupid, daring things not because they aren't aware of the dangers, but because—to them—the reward of leaping from a rocky cliff or speeding along a curvy mountain road seems to far outweigh the risk.
A teen at camp has the opportunity to take many safe, controlled risks. Climbing to new heights on a rock wall or ropes course, jumping the wake of a boat on a wake board, or reaching the peak of a 10,000-foot summit are all healthy risks teens take at camp. Plus, being in a controlled camp environment frees teens from exposure to health risks like alcohol and drug use.
#3 Experience Character Growth and Develop Life Skills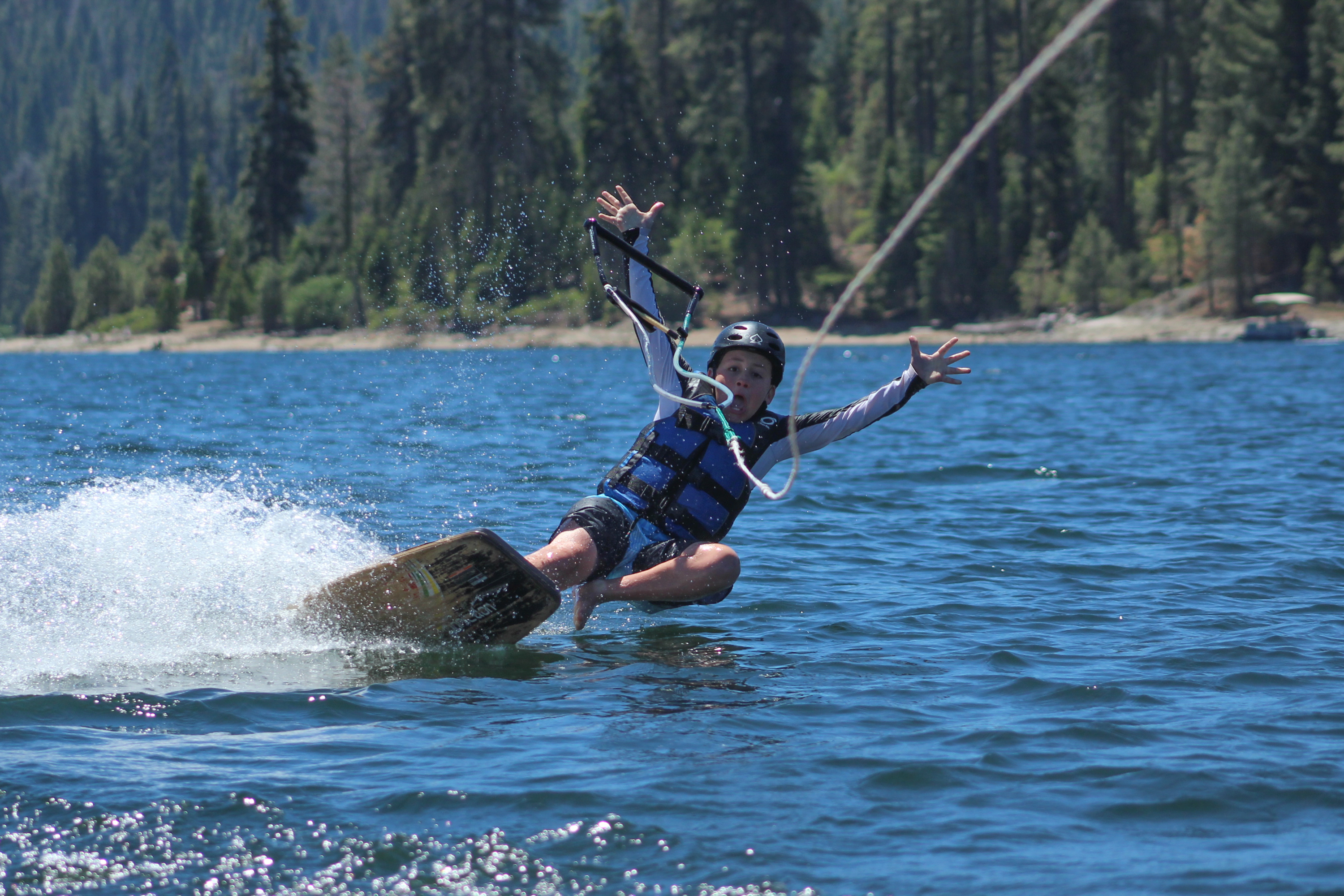 "A profound gap exists between the knowledge and skills most students learn in school and the knowledge and skills they need for success in their communities and workplaces." –Partnership for 21st Century Skills
Schools aren't doing a very good job teaching kids grit, perseverance, and leadership. But that's not their job. Rather, schools are VERY busy teaching the core curriculum and assessing how well our kids know it. No school has time to see how "gritty" a kid is, but at camp, the "grit-meter" is always running, and it's personal character—not a report card or an athletic achievement—that rises to the top.
Teens also develop other important life skills at camp, including independence, responsibility, and decision-making. Teens grow considerably in an environment away from their parents where they are forced to live on their own and find their own resources.
#4 Meet Positive Role Models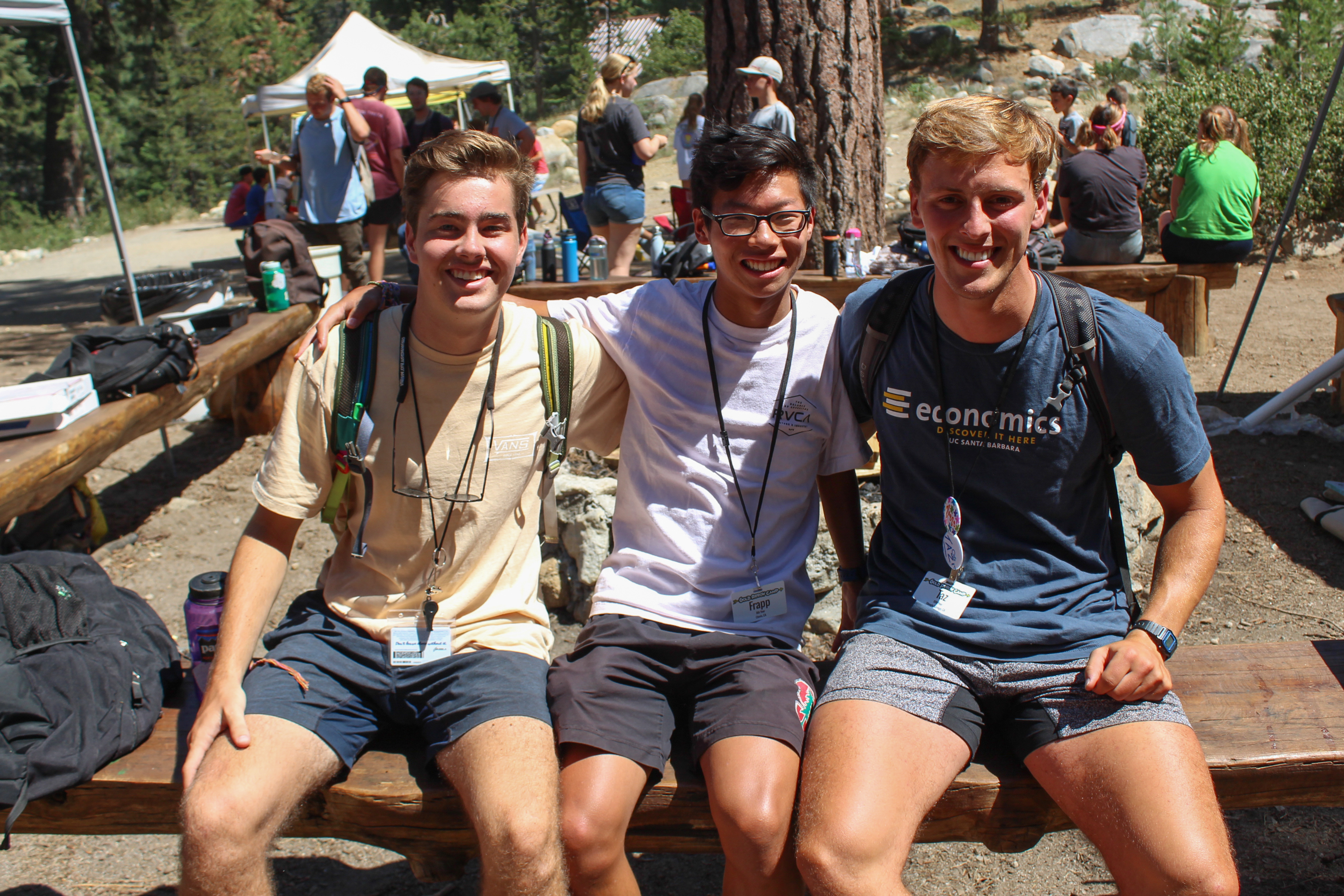 Watch or listen to a popular music video, reality TV show, or sports event, and you'll be hard-pressed to find positive young adults teens can emulate. But walk into any well-run summer camp and you'll be surrounded by wholesome, outdoorsy young people who like being around others and doing fun activities. Camp offers teens the opportunity to be among young adults who are positive role models and to form close relationships with them. Most camp counselors are hard-working college students who want to serve others. They are friendly, personable, and are just the kind of young adults you want your teen to become.
#5 Discover Their Best Self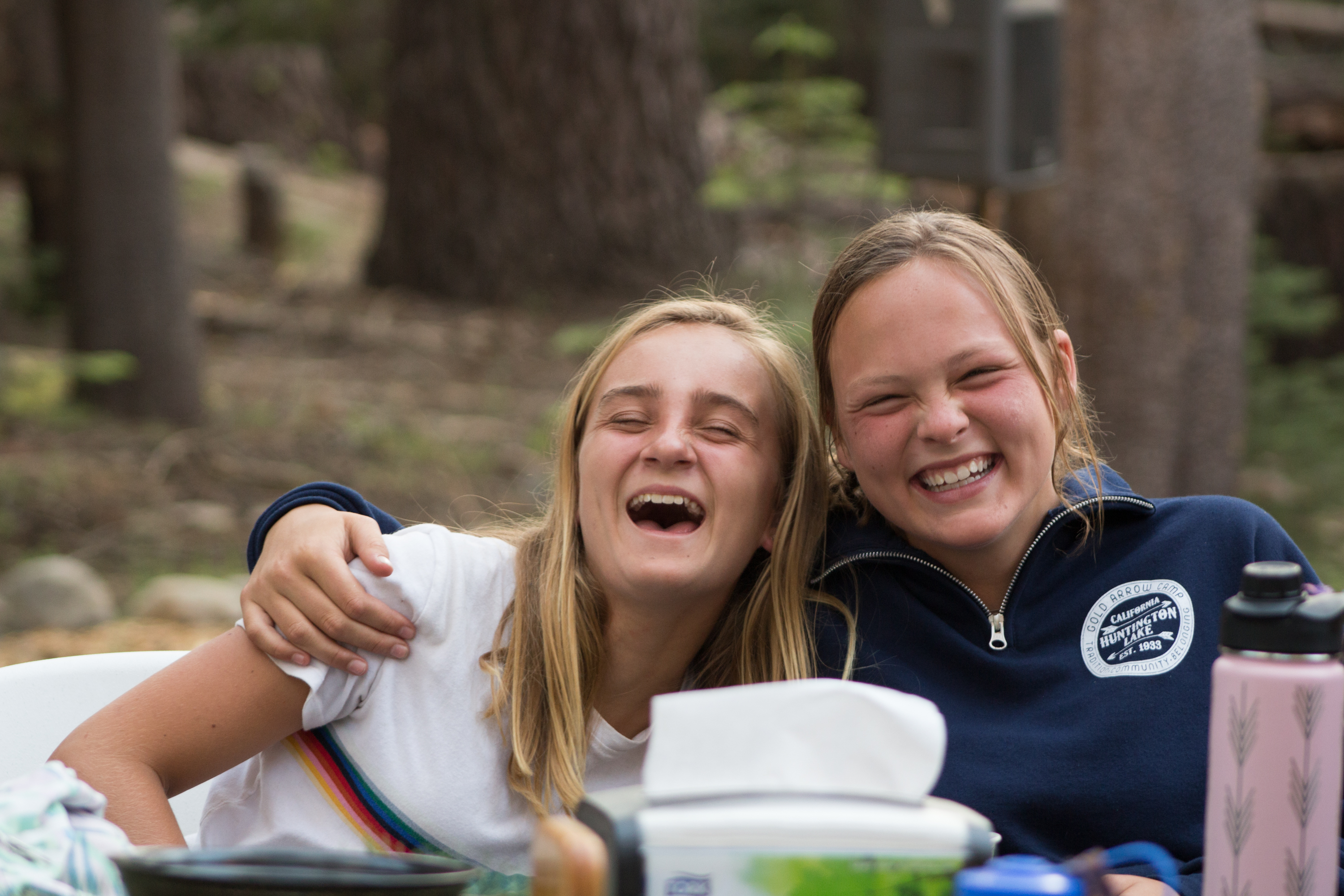 We live in a world where teens—often by their own parents—are steered towards success via the SAT, the college admissions grind, a "good" major, and a high-salary job. Look around at many adults, however, and see where that path got them. Despite knowing better, we still expose our kids to the same gauntlet.
Perhaps college education is the best option for most young people, but I've met many who are halfway done (or all the way done) and still don't know who they are or what they are passionate about. Camp experiences offer teens the chance to step back from the treadmill of academics, competitive sports, and their sleep-deprived, over-scheduled existence, and instead think about what's important to them. Many campers become less self-absorbed after spending a few weeks at camp, learning to train their focus on others. They also discover new hobbies and avenues to pursue in education and their future careers.
Each summer, tens of thousands of teens leave their phones and car keys at home and head to summer camp as campers, counselors in training, or counselors. Many teens who have never been to camp cannot relate to how a teenager could make such crazy personal sacrifices. And yet, teens are the age group that fills most quickly at many camps. Because, perhaps more than any other time during youth, camp offers the respite, recreation, and renewal to help teens thrive. Teens who have already been to camp know this and want to come back, year after year.

Gold Arrow Camp offers a Junior Counselor Program for returning GAC campers and an Outdoor Leadership Course for teens (grades 9th-11th).
Once again, the GAC Runners will be headed to Newport Beach on March 17th, 2019, for the 36th annual Spirit Run. This race is a favorite for us as we get to see so many long-time GAC families and campers at the expo. There are races for all ages and skill levels. We'd love to have you join us for the Spirit Run. Details and registration information are available here.
More information about the GAC Runners program is available here.
by Audrey "Sunshine" Monke
You probably want a number here. If you're only going to read these first two sentences, then I'll pick the age of nine.
But my real answer is a bit more complex. When to start sending your child to sleep-away camp is a decision that depends on you, your parenting style, and your child's temperament. Many kids have extremely fun and successful camp experiences as young as six years old, but that's too young for most kids. And, for some parents, the thought of their child EVER going to camp (without them) is unimaginable. If you're one of those parents, please read Five Reasons Great Parents Send Their Kids to Camp. Sometimes, "he's not ready for camp" actually means you're not ready. Realizing that your child can be okay without you is sometimes hard on parents, and it's a big step to let them have the independent experience of summer camp.
These are the guidelines I recommend to parents who are ready to send their child to camp but aren't sure what age is best.
If your child is 5 or under, that's too young for overnight camp alone. Go to a family camp together, or try an American Camp Association accredited day camp program in your area, which is a great way to get the feel for what camp is all about!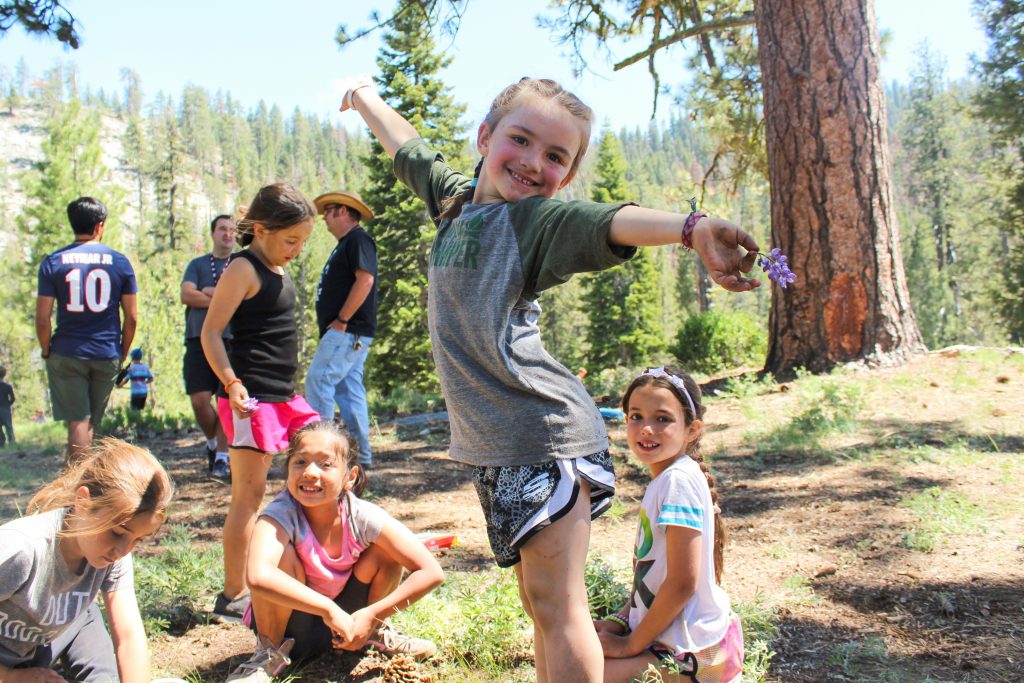 If your child is 6-8 years old:
Your child is a fairly independent kid (not clingy to you) and can take a shower on his/her own. If your child happily goes to school and is fine at day camps and other activities without you constantly by his/her side, then he/she's probably ready for camp. Parents often worry about the logistical stuff with young kids. "Will someone make sure he eats? Puts on sunscreen? What if he wets the bed?" Know that, at a well-run, accredited camp program, counselors are trained to take care of young children well. Counselors will make sure your camper gets enough water, eats properly, and puts on sunscreen. Most camps work with families of bed wetters to help them feel comfortable coming to camp. You just need to make a plan on how to manage the bed wetting with the staff at your child's camp (using a pull-up and keeping small plastic trash bags in the bottom of the sleeping bag for the counselor to throw away privately works well).
Your child is ASKING to go. This usually occurs with younger siblings who visit or hear about camp from older brothers and sisters. They've been watching and hearing about the fun for a few years and they want "in." I've often been at camp events where older kids are coming to hear about camp, and the younger siblings in attendance end up begging their parents to let them go to camp, too.
You, as the parent, are confident in your child's ability to be away from you. And you are able to express that confidence to your child. And YOU can handle the separation.
For young kids, focus on if your child is ready. This is not the age to force camp upon a hesitant child.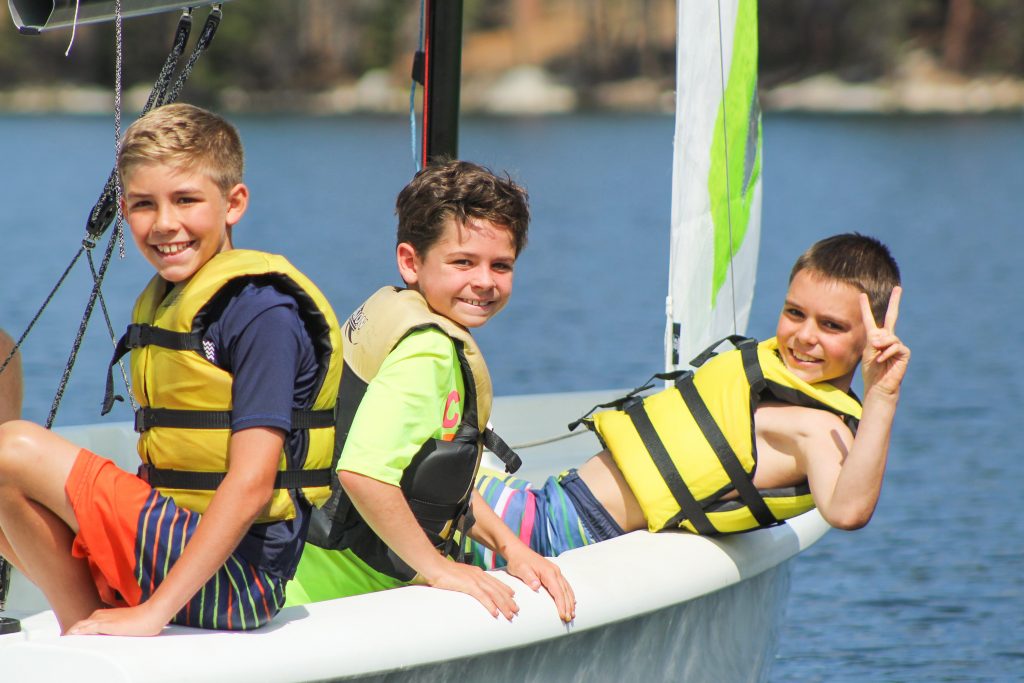 Once your child is 9-10 years old, I have three different guidelines, depending on your child and you.
If your 9-10 year old is excited to go to camp, go for it! Find a camp and sign him/her up!
If your 9-10 year old is hesitant about going to camp:

Talk with other families whose kids go to camp to expose him/her to the idea. Hearing how much other kids like camp might encourage him/her to want to go.
Attend camp information sessions and browse websites. Watch camp videos to show your child the fun that happens at camp. If exposing your child to the idea of camp gets him/her excited, then forge ahead with signing up and sending your child to camp. If he/she gets "cold feet," use these discussion strategies to let him/her know why camp will be good for him/her.
If your 9-10 year old child is STILL hesitant, you have two choices:
The Hard Choice (Michael Thompson, PhD. would say the better one):
Tell your child, "I know you're ready for this experience and it will be a good experience for you that I don't want you to miss out on. I know you're nervous, but this is something that is important for you to do." Read the book Homesick and Happy as your homework before you broach the subject with your child. Explain all the benefits of camp and how you think camp will be great for him/her and how it is an important step in his/her growth and development. Let your child know that you, as the parent, think it's an important experience that you don't want him/her to miss out on. And then, sign up for a camp that is a good fit for your child and offers activities he/she is interested in! Making this choice requires being able to stand your ground and not give in to whining. Better to not dwell on the topic until it gets closer to summer. Sign up but don't talk about it too much, too far in advance if your child is especially anxious about it.
The Easier Choice (for now):
Give your child a one year "pass," but follow through! "Okay, no camp this summer, but next year you're for sure going to a camp we choose together that is a good fit for you. I know you're ready, and it will be a great experience for you that I don't want you to miss out on. I know you're nervous, but this is something that is important for you to do." Read the book Homesick and Happy as your homework over the year! Follow through and make going to camp next summer non-optional. Talk with your friends and research an accredited camp program that's a good fit for your child. Attend "meet and greet" events or camp tour days to meet other camp families.
Know that kids who are hesitant about camp at 9 or 10 are likely to still be hesitant at 13, and possibly hesitant at 18 about going to college. For kids who are nervous about being away from home and parents who need to figure out how to work through those feelings, a week or two at camp is an easy way to start! It's actually easier to start camp at 9 or 10 and work through those difficult homesick emotions without also contending with puberty. So… knowing that it's great to get your child some independent experience early, forge ahead confidently (or at least pretend you're confident!).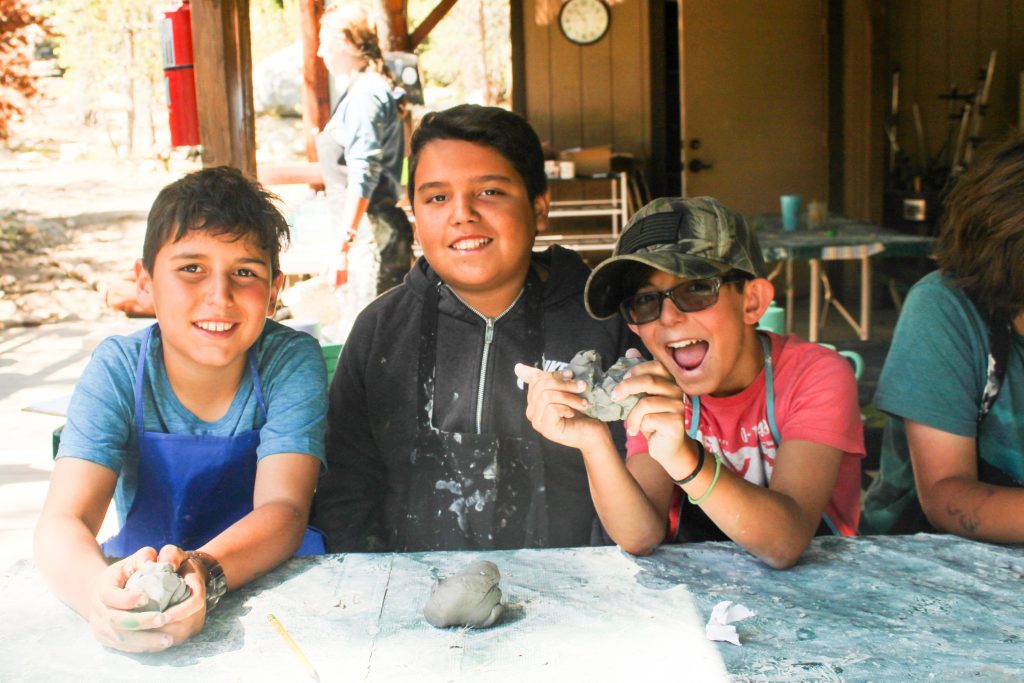 If your child is 11:
It's REALLY time. See the above steps but don't do the easier choice. Remember when you were 11? Your best memories were not hanging out with your parents. Time to get some fun, independent experience!
If your child is 12 or older and has never been away to camp, please let them go! Seriously. I've been at camp fairs, where a mother with a child taller than she is tells me, in front of her child, "He's WAY too young to be away from me for two weeks." I look at the young person standing next to her and want to say, "He's not too young. You just don't want him to be away from you." But, I can't say that unless it's a friend who I can be really frank with. So, I just feel badly for the kid, who longingly looks at camp pictures but knows that his mom won't ever let him go.
Your older child will likely not be the only first-year camper his/her age. There will be fewer new kids at camp in that age group, but camp kids are welcoming, so don't worry. Let your child be part of the process of picking a camp, but please send them to camp! I've met many families who waited until their child was 12 or 13 years old to start camp, only to be disappointed that they had so few summers to enjoy at camp before they were too old. Plus, the kids who tend to have the most extreme homesickness are the older ones who've never been away. But, if your child is one who may experience that extreme homesickness, isn't it much better that it happen during a 2-3 week summer program than when they're a freshman in college? Too many kids are not making it in college because they don't have the coping skills to be away from home. Give your child the gift of early independence to help them develop the skills they need to thrive as a young adult!
So now you see why I couldn't give a short answer. I hope this helps you make the decision of when is the best age to send your child to camp!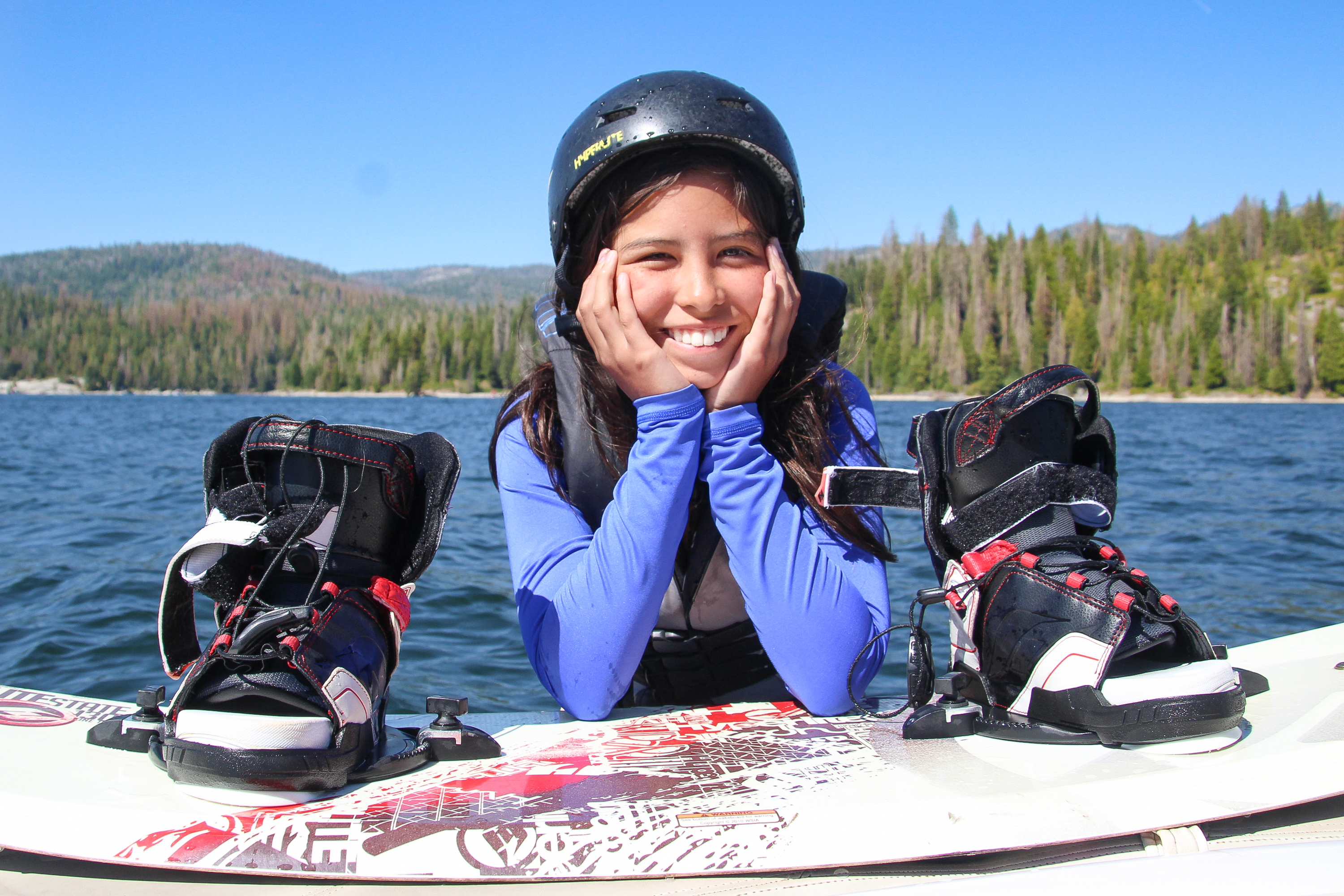 We invite our GAC families and friends to join with us in celebrating I Heart Camp Day on Friday, February 1st! If you're nervous that you don't have any I Heart Camp decorations and haven't been invited to a big I Heart Camp Day block party, don't worry! Celebrating this day doesn't require a trip to the party store. It just requires you to love camp and to be willing to share that love.
How?
It's pretty easy. Just take a picture of yourself holding a sign that says "I Heart Camp" (you could use the picture at the top of this story if you need inspiration) and then post it on your favorite social media on February 1st. Tag us (@goldarrowcamp) and use the hashtag #IHeartCamp. We'll share our favorites on our accounts! We love seeing everyone from staff to campers to alumni to parents getting involved!
Check our accounts all day on February 1st as we share your photos and some of our favorites from last summer!
Episode 34.
On Episode 34 Soy is joined by Shari Friedman who sent us a picture of her daughter's GAC themed birthday cake. The conversation started with the cake but also talked about how counselors have an impact on campers, the friends that kids make at camp, and how camp changes her daughters every year. In addition, Soy shares a GACspiration and a Joke of the Cast about education.
Podcast: Play in new window | Download
One of the highlights at the end of each session is our dance at Granite Grove. After dinner, campers head back to their cabins to clean up and get dressed up in costumes to match the theme of the dance. Then, as cabins, they head down past the waterfront to dance the night away under the lights and a ceiling of stars at Granite Grove.
There are group dance favorites, like Footloose and Tragedy, along with snacks and our photo booth. At the end of the evening, campers head back to get ready for bed, exhausted and elated at the same time!
Here are the themes for 2019!
June Specialty: Safari

Session 1: Super Hero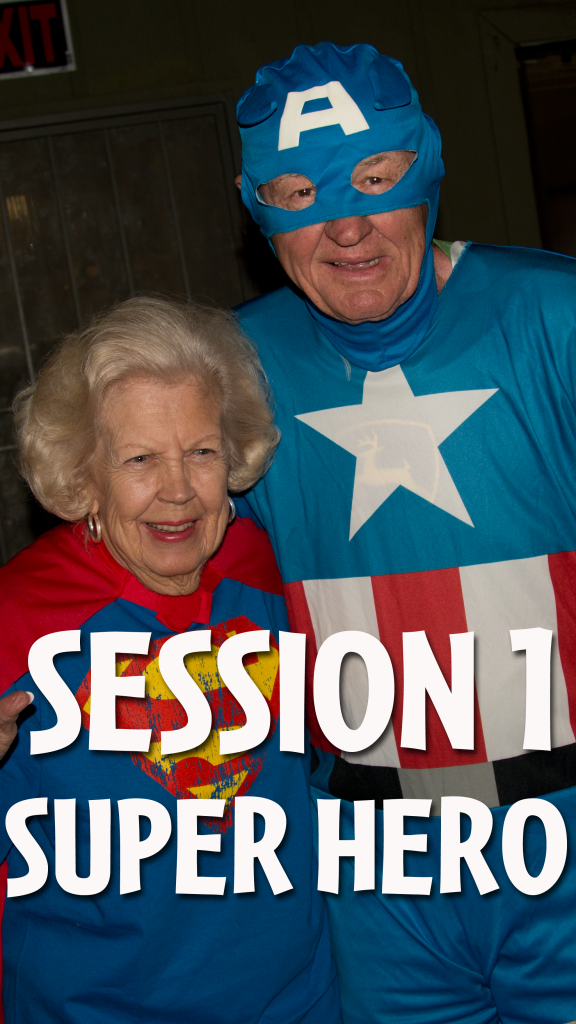 Session 2: Sports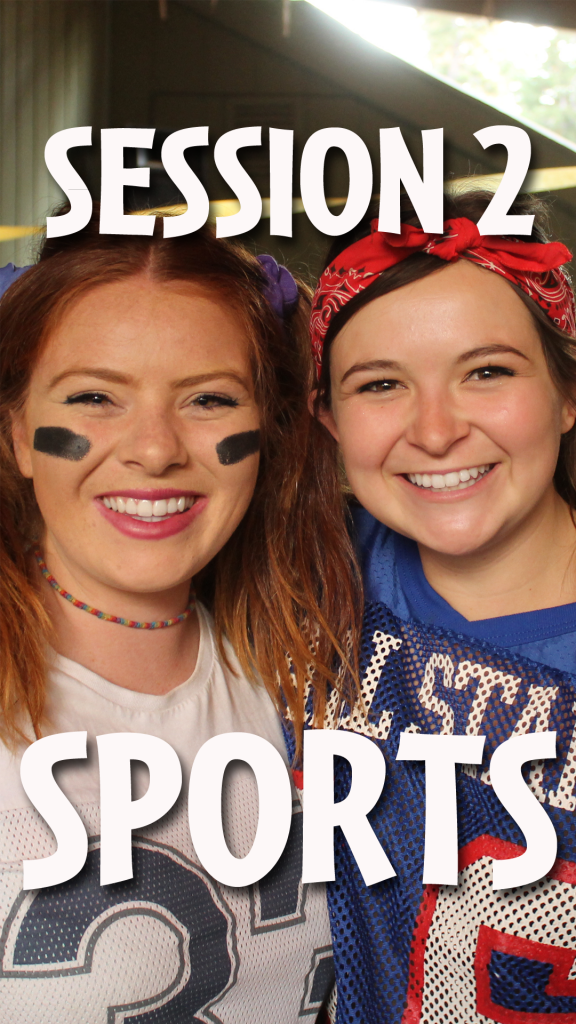 Session 3: Hawaiian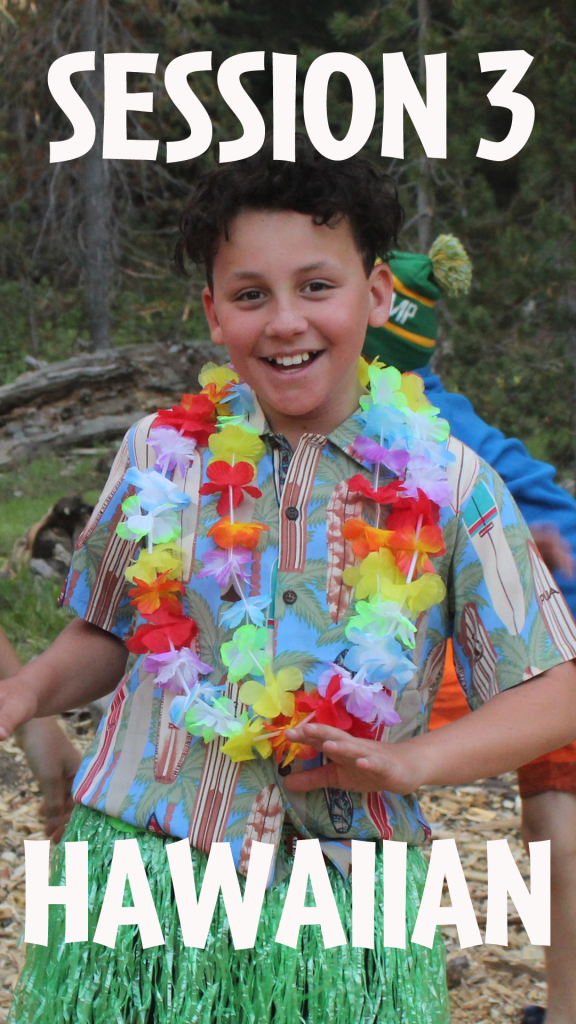 Session 4: Western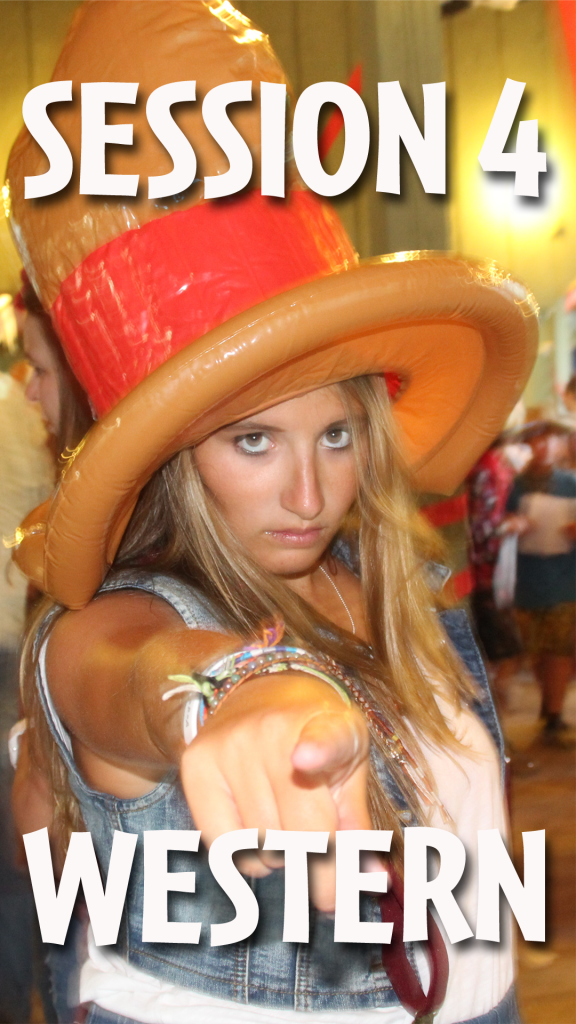 Mini Camp: Space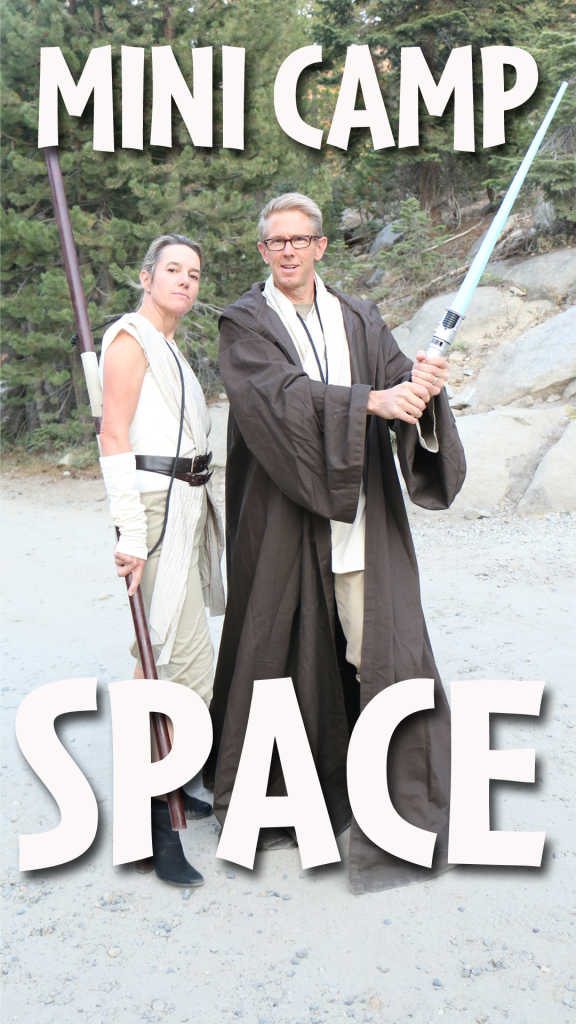 Episode 33
On Episode 33 of the Gold Arrow Camp Pog-Cast, we're joined by Bugz, who spent most of her childhood being a camper, OLC hiker, and Junior Counselor before joining us as a Group Counselor this year. Soy plays and sings this week, Sunshine shares words of wisdom about sunbeams and there's an oceanic Joke of the Cast!
Podcast: Play in new window | Download
"Friends are everything. They are always there if you have a problem or if you get hurt, they can always help you up."
– Patricio, Camper, Age 8
The commonly accepted trajectory of do well in school -> get into a good college -> make a lot of money -> flourish in life is not exactly accurate. You only have to know one unhappy wealthy person to know that's not the path that will lead to happiness or fulfillment.
What is a more accurate trajectory? good interpersonal (social) skills -> positive relationships -> flourish in life.
Michael Thompson's statement, "Friendship is the gold of childhood," stuck with me long after I attended his conference session on the social lives of children. Friendship is not just the gold of childhood, but also of life. In my research for my Master's degree in Psychology, I looked closely at studies related to friendship, social skills, and well-being. What I found was not surprising. For children, and adults as well, positive relationships are the best predictor of overall happiness and well-being. As parents, teachers, and counselors, we should be putting a primary emphasis on helping kids develop the social skills they need to make and keep friends.
Unfortunately, our culture is not supporting the development of healthy, solid friendships between kids. Friendship is more important than any academic subject or athletic skill, and yet the way our kids spend their time does not reflect this importance. For many kids, there simply isn't time in their lives for developing strong, close friendships.
What are our kids learning about friendship in this Instagram, Snapchat, and texting era of "friends?" Many boast hundreds, even thousands, of "friends" and "likes" on photos. Yet some of those same kids don't have one single person in their lives that meets the criteria of a true and trusted friend. Face-to-face social skills, such as being able to read non-verbal cues, are learned through practice. If communication is primarily through media, then those skills are not being honed.
Another cultural factor that is counter-productive to the development of solid friendships is the constant, high-stakes competition our children are constantly in with their peers. Who's ranked higher at school? Who made the "A" team? Who's more popular? Often, instead of being truly supportive and encouraging of each other, kids want their peers to fail.
Making friends, and being a good friend, doesn't come naturally to all people. And, coupled with the crazy culture we're in, it's no surprise that many kids are struggling to form strong friendships.
Friends are the reason campers and counselors return to Gold Arrow Camp year after year. "Make Friends" is one of the three main goals we chant at the opening of camp each session. At camp, there is time for friendship — precious, relaxing time to get to know each other, spend time making memories, and communicating face-to-face. Our whole camp community is built around inclusion, respect, and kindness. There is no competition at camp, no "A" team or "popular" group. Just kids having fun together and learning to live and play with each other, work out disagreements, and become better friends to each other.
"A friend is someone you're not afraid to be yourself with."
– Hannah, Camper, Age 14
Counselors are trained to help kids connect from the moment they get on the bus until the last good bye. Long talks at meals, around the campfire, and under the stars in sleeping bags are uninterrupted by cell phones and other technological distractions. Campers can't "tune out" by putting earphones in. They stay engaged with each other and learn to connect. Counselors gently coach campers who need to develop social skills in areas such as listening skills, empathy, sharing, flexibility, initiating conversations, and understanding non-verbal cues. They encourage campers to be intentional about being good friends to each other and observant about what they appreciate about their friends.
On the final day of camp, our campers receive their session yearbooks, which include a space for them to share contact information with each other. We hope that campers use this tool to stay in contact throughout the year.
"Friends are awesome, because they stand up for you, and they care for you."
– Joey, Camper, Age 11
At one final campfire gathering last summer, the Randy Newman song, "You've Got a Friend in Me," came on during the slide show. A group of four twelve-year-old boys sitting on the bench in front of me spontaneously put their arms around each other and started swaying back and forth, singing along to the song. I will never forget that vivid picture of the power of camp friendships.
Celebrate National Take A Hike Day With GAC!
We're obviously big fans of getting out into nature and taking a hike. At camp, campers participate in hikes of all lengths, from the "100 Yard Hike" at our Nature activity (campers look for all of the tiny details that you might normally overlook while you cover 100 yards), to overnight backpacking trips, to our 7 night teen Outdoor Leadership Course.
November 17th is National Take a Hike Day. We'll be hiking, and we hope you will too! Just use the hashtag #NationalTakeAHikeDay and tag us (@goldarrowcamp) on social media. We might just share our favorite hiking pictures!