Episode 40.
The GAC PogCast is over the hill! We're also over the moon that April joined us to talk about her role as a photographer at camp last summer. She also had great insight on how to deal with the fear that coming to camp sometimes creates in campers. Soy is back to playing guitar and telling Dad jokes and there's a GACspiration too!
Podcast: Play in new window | Download
by Andy "Soy" Moeschberger
My single favorite time of day at camp is campfire. Every night each of our 31 cabins has its own campfire unless the cabin is at a social (a campfire with another cabin) or our dance. Why do I love this time of day so much? In part because I love the smell of woodsmoke. In part because it means the day is winding down and I'll be in bed within the next 3 hours. But mostly because of the magic.
What could be so magical about a campfire? Some logs, some pine needles, a match, and some popcorn. That's simple and fun, but it isn't magic.
I beg to differ. I think that the time spent around a campfire is magic. It's transformational and powerful in the way that nothing else I have experienced in my life is. When a group of 10 friends is gathered around the flickering flames under a blanket of stars they can and will share truths that are more lasting and meaningful than if they were in a game room or around a dining room table.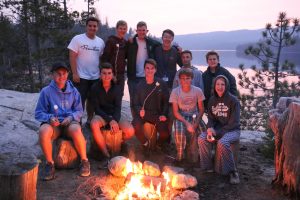 But why? What is it about the campfire that makes this possible? Well, maybe it isn't magic. Maybe it's science. According to a study from the University of Alabama, adults who were exposed to a "fire with sound condition" (a video of a fire with the sound turned on) showed lower blood pressure and increased "prosocial" behaviors (such as smiling, making eye contact and engaging in conversation). And that was a VIDEO of a campfire with an adult by themselves! The authors hypothesize that this is an evolutionary development. They believe that for ancient humans the fire provided warmth and a way to cook, and also signaled the safety of numbers. Our ancient forerunners knew that by being around the campfire they could relax. Even a millennium after we moved indoors, our minds still subconsciously know that a fire is a place where we are safe.
Children need this more than ever today. The pressures of the world increasingly weigh on young people. If they can have an opportunity to feel, like the cavemen of old, relaxed and safe, then they can begin to become their best selves. The campfire is a natural way to do that. As I tell our graduating campers at their Paddle Ceremony, the most meaningful moments of their camp careers probably occurred around a campfire.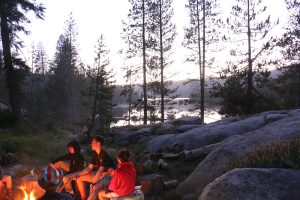 Many camps have only occasional campfires, or "flashlight" fires. While there are benefits to that, we know the nightly practice of an actual campfire is important. Our counselors are trained specifically on campfires. The training is far more than how to stack the logs and what the ideal marshmallow looks like. Indeed, they practice in our training how to lead a meaningful discussion around the fire. They lead campers in sharing their highs and lows of the day. They help to facilitate discussions about real life topics that campers are interested in or struggling with.
On our last night of camp, we gather for an all-camp campfire that we call Appreciation Campfire. There are songs and stories and skits. Off to the side of our amphitheater (which we call Big Campfire!), there is a campfire pit, where the logs crackle away merrily. As the night winds down, the flames grow lower and lower. At the end of the night, counselors share their appreciation for their cabins by candlelight as the last embers of the campfire glow.
That's just a last tiny piece of magic before we go home.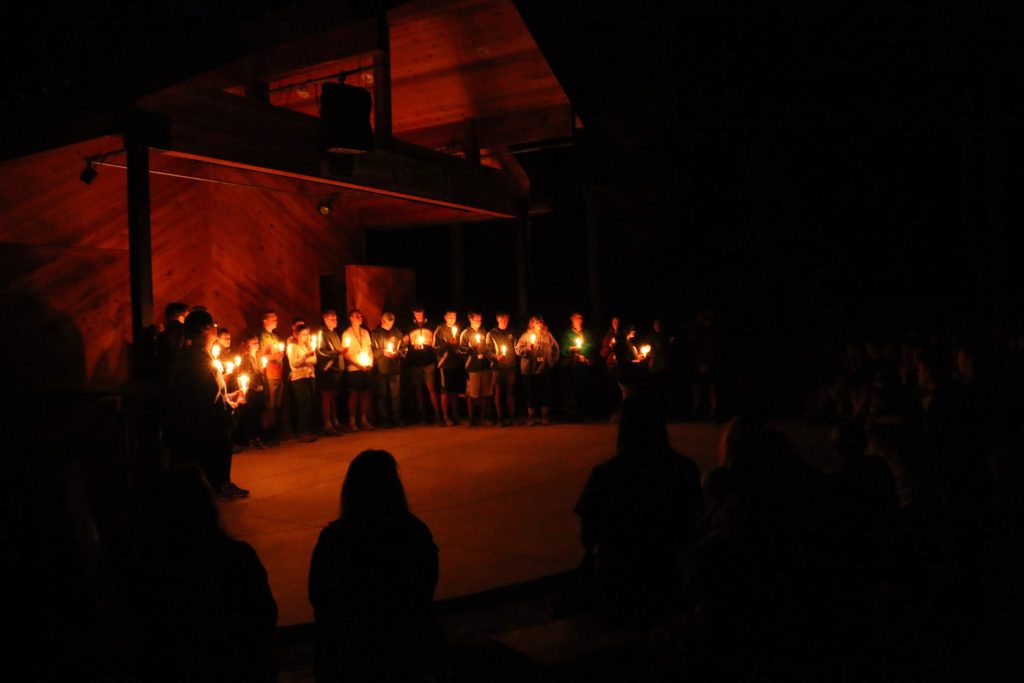 Episode 39.
On Episode 39, Soy is joined by longtime camp parent Holly Feller. Holly has sent her 3 kids to GAC for the last 7 years. She has really great insight into what changes camp creates in kids. She also talks about what she tells people who can't believe she sends her kids to camp for 7 weeks and shares what job she would want if she came to work at camp. There's a food-themed Joke of the Cast and a GACspiration from Kurt Vonnegut.
Podcast: Play in new window | Download
Though many of our traditional two-week sessions are full, we still have space in some of our teen programs and specialty camps.
For teens, we have spaces in both of our Junior Counselor sessions for boys. We also have space in our second Outdoor Leadership Course, which runs from August 4th through the 17th. You can learn more about the Junior Counselor program here, and our Outdoor Leadership Course here.
We also have space in our Mini Camp program, which is a one-week program. Mini Camp is a great opportunity to experience Gold Arrow Camp in a shorter format, or to get a last burst of positivity before you head back to school! More details about Mini Camp are available here.
At GAC, we love the Poetry Corner. One of our favorite parts of PoCo is the reading of haikus. Haikus are poems that are three lines long, with the first line having 5 syllables, the second line having 7 syllables, and the third line having 5 syllables.
So we're going to have a contest! Just send your best camp-related haiku to us (mail@goldarrowcamp.com) by Monday, April 15th. We'll share the best camp-themed haikus on Wednesday, April 17th. Why the 17th? Because it's National Haiku Day, that's why! We can't think of a better way to celebrate haikus than by sharing our favorites, and we can't wait to read your haikus!
By Audrey "Sunshine" Monke
Originally published on Sunshine Parenting.
As parents of this generation, we've been told that great parenting means being super-involved with our children and always being in constant communication with them. We give them cell phones as soon as we feel they are ready to have a bit of independence so that we can be assured that they will call us the minute they need us.
There are many benefits to this parenting style. We know our kids well and have developed close family relationships. We also know each of their homework assignments (and assist with a few of them), the drills they did at soccer practice (because we either coached their team or stayed and watched), and what they ate for snack at school. The downside to our "helicopter" parenting, though, is it makes it difficult for our children to develop their independence, problem-solving, and decision-making skills.
Hooray for camp! Without a cell phone (or their parent next to them) to immediately turn to when they are faced with a decision, campers learn to use other resources – including their own great minds. Without us watching them and being a reminder of what they've been scared of in the past, they challenge themselves and try something new. The confidence that results from their accomplishments and independence can be life-changing, and the best thing we hear from our campers and parents is that camp truly makes their life better.
According to past staff member and camper, Renee "Zippy" Tucknott, "Gold Arrow Camp taught me early in life that I can survive in the world without my parents making my decisions, and I am able to make my own decisions and choices that will impact my life. When I got to college, I experienced some of the same decisions and choices and already knew I could survive on my own."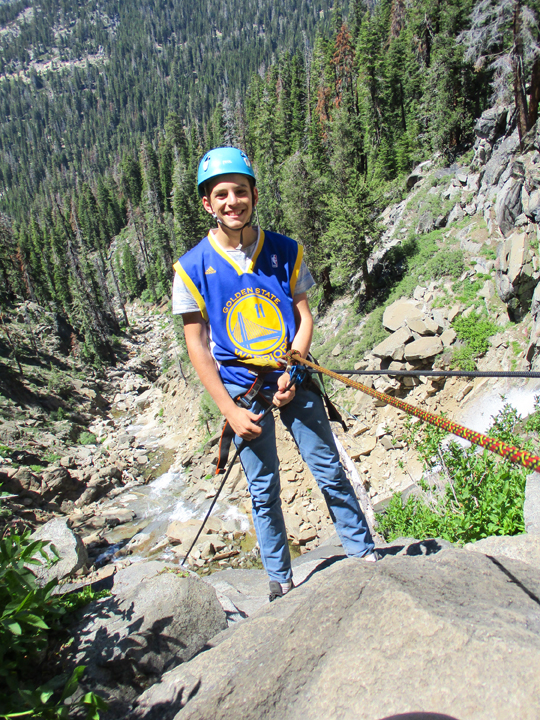 As technology has provided us with the ever-increasing ability to be in touch– immediately – with everyone, it has also given the children and young adults of this generation a crutch that we (those of us in our late 30s and up) did not have. When faced with a decision or problem with a friend, we had to rely on ourselves first and later discuss it with our parents. Now, kids are getting accustomed to calling their parents before attempting to solve the challenge on their own.
At GAC, we have a great support network to help our campers work through challenges, fears, and problems that may come up. They never feel "alone," but they feel independent from their parents, and a lot of pride comes from that independence.
So, enjoy your child's stay at GAC this summer and rest assured that while your helicopter is parked, your child is spreading their wings!
We're thrilled to offer online Q & A sessions with camp directors. There will be two opportunities for you to join us virtually to discuss any questions you have about camp for 2019. These discussions are tailored to first-year families, but anyone with questions is welcome to attend.
The meetings will be hosted on zoom and we ask that you RSVP if you intend to join us. There will be a short presentation followed by an opportunity for you to ask questions and have them answered by experienced camp directors. The first online Orientation and Q & A will be on Wednesday, May 15th at 7 PM Pacific time. The second event will be on Sunday, June 2nd at 4 PM Pacific.
If you are interested in attending, please RSVP at this link. While you're there, you can also RSVP for our GAC Parties in Northern and Southern California.
Episode 38.
On this episode, former camper (and current Head Counselor) Frames joined Soy. They had a great chat about why being a camp counselor is better than taking an internship and what she was most nervous about when she came to camp for the first time at eight years old. There's also a great oceanic Joke of the Cast and we learn all about Frames' dog's name, which Soy enjoys more than he should.
Podcast: Play in new window | Download
by Audrey "Sunshine" Monke
Wendy Mogel's best selling book, The Blessing of a Skinned Knee, resonated with me. I can relate much of her message to camp and to my own family. I heard Dr. Mogel speak at a conference several years ago, and she continues to be active in the camp community. Many of our camp parents have heard her speak at school parenting events or have read her book. If you haven't had a chance to read The Blessing of a Skinned Knee, I highly recommend it. In addition to sharing about the importance of letting our kids take healthy risks, and not always rescuing them from failure, Mogel gives many other valuable insights. She has recognized the value of camp experiences in the development of emotionally healthy kids, as you can read in the article "Camp Blessings" on her website.
A question I often get asked, especially by kids who haven't yet been to GAC, is "What if I don't want to do an activity?" Sometimes it starts with a statement, "I don't like horses. Do I have to do that activity?"
My short answer is, "You won't be forced to do any activities, but you will still go with your group, and you will be encouraged to try."
I think there are three main reasons kids don't want to do a particular activity, and they are the same reasons why adults often choose to forgo some recreational options:
1. A previous negative experience with the activity, usually not at camp and not with experienced instructors.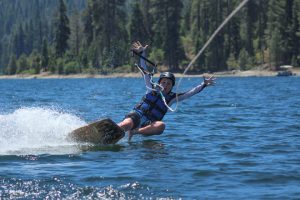 Falling off a horse, being dragged behind a ski boat and not getting up, or getting lost on a hike are all examples of negative experiences that make a person naturally inclined not to want to try again.
2. Fear!
Fear of being humiliated. Fear of failure. Fear of heights. Fear of deep lake water. Fear of rocks. Fear of going to the bathroom in the woods. Fear of getting hurt. The list goes on and on.
3. Based on their perception of themselves or their past successes/failures, they think they won't like it.
It's not in their normal repertoire of things they like and/or are good at.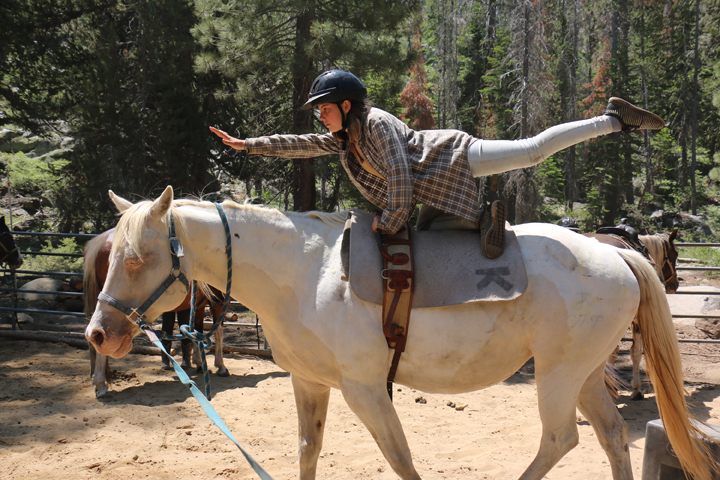 I'm sure there are other reasons for kids to not want to do an activity, but these are three that readily come to mind from what campers have told me over the years. Interestingly, the reasons kids don't want to do an activity are the very reason for trying the activity may be the best thing that happens at camp for that camper.
If a child doesn't want to do an activity because of a previous negative activity, trying it at camp could lead to either a changed mind (and a new activity they like) or, at the very least, a not-as-negative experience to remember.
If a camper doesn't want to do an activity because of fear, then trying the activity could be the most life-changing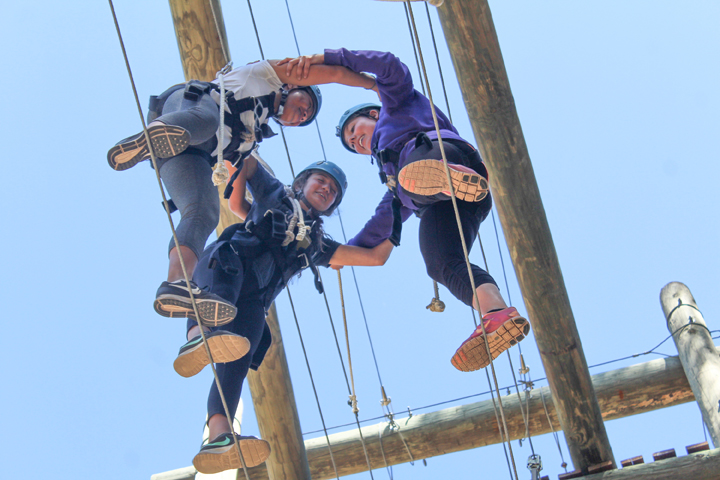 event that occurs for that camper during their camp stay. Overcoming fears and challenging oneself to attempt something that seems impossible can lead to great feelings of accomplishment and improved confidence. With the support and encouragement from cabin mates and counselors, campers feel on top of the world after successfully trying something they feared. For the camper with a fear of heights, climbing half-way up the ladder on the high ropes course will be celebrated as a huge accomplishment, and one that can make him/her proud. This is an example of something hard that leads to something good, a theme that Dr. Mogel stresses. The camp environment offers a supportive place for kids to learn how to overcome fears and accomplish things they didn't think were possible.
If a camper doesn't want to do an activity because they don't think they'll like it based on their preferences or perception of themselves, trying something different offers an opportunity for expanded confidence. A camper who sees himself as non-athletic and more adept at target sports may shy away from the more physical activities, yet trying and accomplishing them could change his perception of himself in a positive way. A camper who likes shopping and clothes and sees herself as not an "outdoorsy" kind of person may dread going on a backpacking trip. Yet, the experience of cooking and sleeping outdoors could lead to an expanded view of herself and an appreciation for the many different facets of a personality. Sometimes, the activity a camper thought would be their least favorite becomes a favorite!
So, when a camper tells us all the reasons why they "don't want to" or "can't" do an activity this summer, we will continue to encourage them to "give it a try," because we know the hidden blessings in the least favorite activity.
Read more of Sunshine's camp-related posts at her website, Sunshine Parenting.
"Children want to be independent, and they realize that they cannot be truly independent until they beat homesickness, even when they have a painful case of it."
– Michael Thompson, PhD., Homesick and Happy
Recently I spoke with a mom whose 11-year-old son is coming to camp in a few days. He's nervous. He had a negative experience at a one-week science camp. He doesn't think he can "make it for two weeks" and is worried he'll be too homesick to make it at camp. I chatted with the mom and gave her some key messages to communicate to her son. She asked for them in bullet points in an email, and I thought there are probably others who might benefit from this same list, so I'm sharing this with anyone who has a child suffering from pre-camp anxiety.
Before I share my list, let me say that if you are not a camp proponent and don't plan on sending your child to camp, you should probably not read any further. I am a huge supporter of camp and recently had a JC (Junior Counselor) tell me that "Camp made her who she is today." So, I think that camp is a great thing for building kids' independence and confidence. I have also seen many kids work through some pretty painful emotions at camp, so I know that camp is not easy for all kids.
We have 7-year-olds at our camp who do great during our two-week sessions. They are the ones who've begged their parents to let them come to camp and generally have older siblings who've attended camp. I also talk to a lot of parents with older kids who "aren't sure if they're ready for camp." One thing I've learned after close to three decades at camp is that the same kids who are anxious and hesitant about going to camp when they're nine or ten will still be anxious when they're 13. And they may not be interested in going away to college when they're 18, either.
So, as a parent, you need to decide how to approach your child's separation anxiety, as well as your own. You can avoid it and not send them to camp and hope that they develop independence in other ways, which is definitely possible. Or, you can bite the bullet, give them these positive messages, and send them off to camp with a smile, knowing that it may be hard for them, but they will grow from the experience.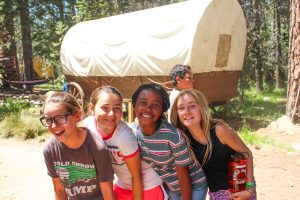 In Michael Thompson, PhD.'s book Homesick and Happy, he says "It is the very challenge of camp that makes it such a life-changing experience for so many children." I know there are many parents and children who just can't stomach the idea of going through some painful time apart. Again, you need not read further if you are not sending your reluctant child to camp.
This post is for those of you who have decided that your child is going to camp, and especially for those of you who had a previously excited camper who is now having last-minute camp anxiety. Here are some messages you can give prior to dropping your camper at the bus or at camp. Pick and choose, and of course, use your own words, but acknowledge your child's feelings and empathize with them while holding firm in your confidence in their ability to succeed and your belief that camp will be good for them.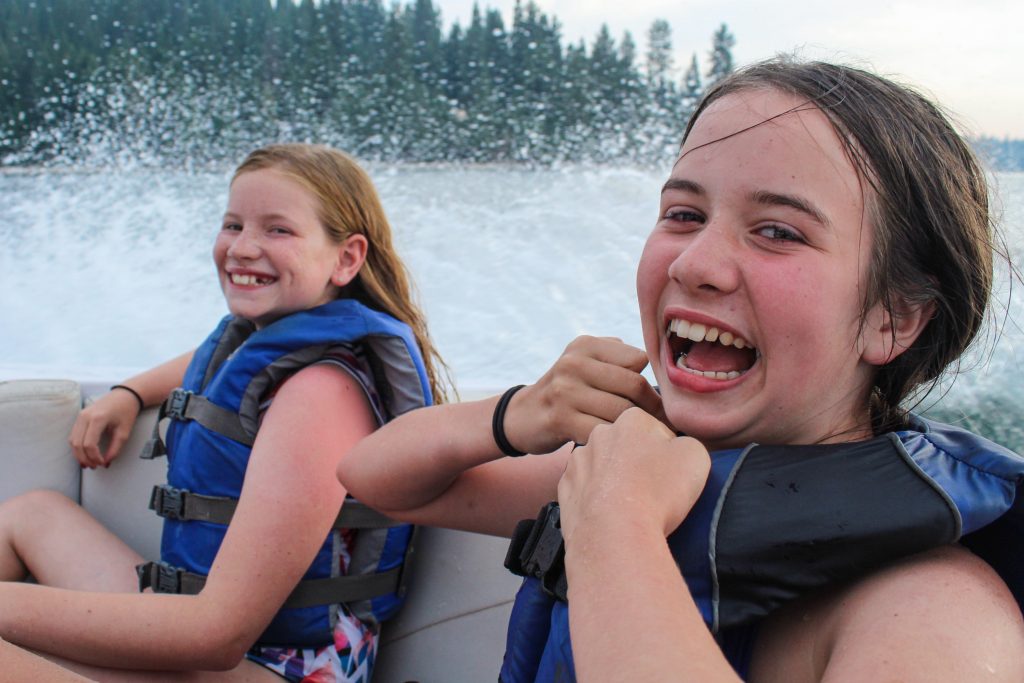 Without further ado, here are some messages to give to your anxious camper:
Let them know that missing home is okay.

"You may feel homesick, and that's okay. A lot of kids feel that way. That just means that you love us and you love home. I feel homesick when I'm on trips, too. Missing home is part of life. But I know you can still have fun at camp, even if you feel sad sometimes."

Reassure them that there are people at camp who will take care of their needs.

"There are adults at camp (counselors, directors) who are there to take care of you and help you with anything you need. They can help with things you normally come to me about. Let them know if you are feeling sad, and they can help you. They have lots of experience working with kids who are away from home for the first time."

Talk with your child honestly about the importance of starting to develop some independence.

Something along the lines of: "It may seem like a long way off, but in a few years, you'll be ready for college. I want you to feel confident in your ability to live away from me so that you can choose any school you like, even if it's far away from home. Think of camp like your practice time for when you're older and ready to move away for school or a job. You'll get better at being independent by starting now, when you're young, with short spurts of time away. Some kids aren't doing well when they start college because they don't have any experience being away from home. I want you to feel great when you go to college because you'll know that you've already been successful with short camp stays."

Share the reality that many good things in life come with some pain and failure.

If you have a story from your own life of something that you had to work hard at or had to go through difficulties in order to master, this is a great time to share. Something along the lines of, "Many good things in life aren't easy at first. Learning a new sport or trying something new is really hard. Sometimes you have to get out of your comfort zone to discover something you really love. If you never go through anything hard, you're going to miss out on some great experiences. The first few days of camp may be hard, and that's okay. I know you'll work through it and figure out what makes you feel better. I have confidence in you, and I am so proud of you for going to camp and trying this new adventure!

Let them know that you are confident in them.

"I am so excited that you get to go to camp this year. I know it's going to be such a great experience for you and that you are ready for this." If you went to camp, share with your camper what you liked about it and how you grew from the experience.

Make sure they know you want to hear about everything.

"Every day comes with its good and bad parts. When you're at camp, I want you to write me letters and tell me all of the stuff that you're doing and feeling. If you feel homesick at rest time, tell me about it, and also tell me what you did to help yourself. Did you talk to your counselor? Keep yourself busy playing cards with friends? Write me a letter? I also want you to share good stuff. Did you get your favorite food for lunch? Try rock climbing? Get up on a kneeboard? I want to hear both the good and bad things about camp in your letters."

If your camper asks you if you will pick him up if he's sad, you need to let him know that you are not going to pick him up early.

"Even if you're a little homesick for the whole time you're at camp, you're going to feel so much better about the experience if you stick it out and make the best of it. Most kids feel better after a few days of getting settled in and adjusted, and I know you'll feel great once you let yourself relax and just start enjoying all the fun things at camp. I'm not going to pick you up early, no matter what, because I know you will feel really proud of yourself for making it through camp, even if you have some hard days."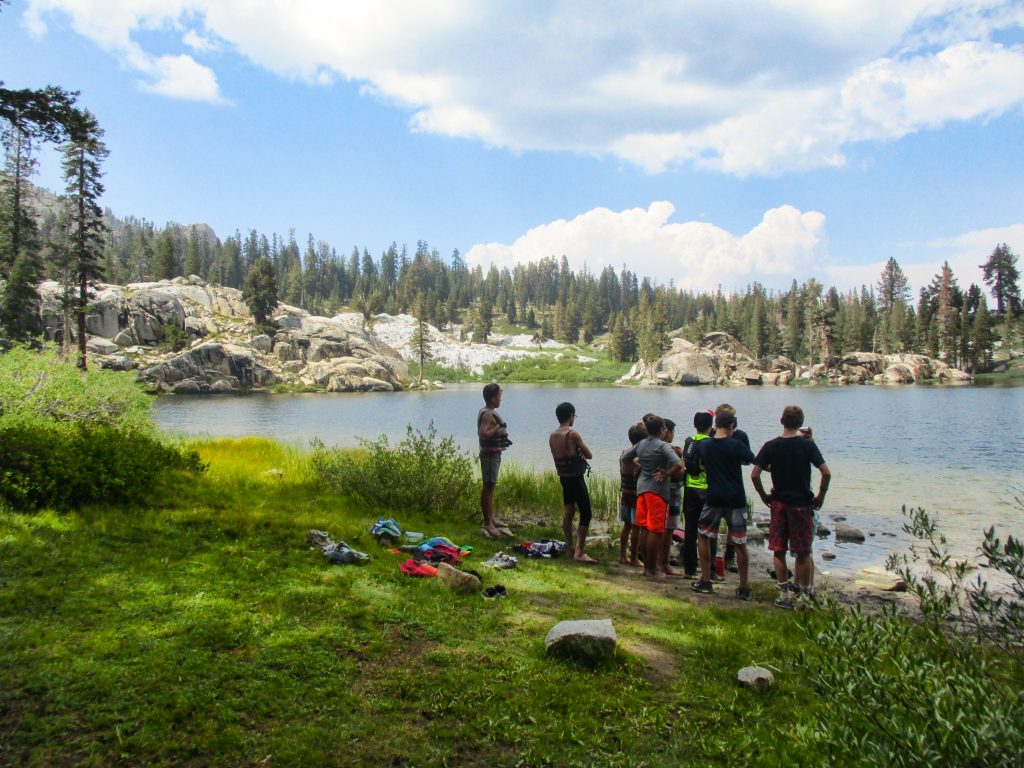 In Homesick and Happy, Thompson says, "Homesickness is not a psychiatric illness. It is not a disorder. It is the natural, inevitable consequence of leaving home. Every child is going to feel it, more or less, sooner or later. Every adult has had to face it and overcome it at some point in life … If you cannot master it, you cannot leave home."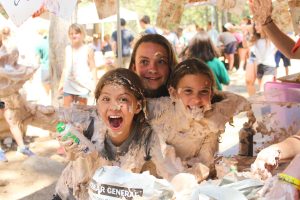 I would like to note that you do not need to use all of these messages but instead choose the ones you think will resonate most with your child. What's most important is that you express confidence in your child and in the camp experience. These same messages would be great as responses to a sad letter you receive from your camper.
I always tell the kids that the fun and happy feelings at camp usually far outweigh any sad feelings. Many kids tell me they "don't feel homesick at all," but there are some who struggle, especially during their first summer. Those kids seem to grow the most and feel the most pride in their accomplishment of staying at camp. If you are feeling worried about how your child will do at camp, know that you are giving your child a precious gift by allowing them this special time where they get to grow their wings.