In 2009, Gold Arrow Camp lost a dear friend. Ken "Coach" Baker (March 10, 1951 – April 5, 2009) worked at GAC as Camp Assistant Director and Director from 1981-1992 and had a huge, positive impact on many of us who are still here at camp today. Ken was instrumental in helping Sunshine purchase Gold Arrow from Jeanie Vezie in 1989, and mentored Sunshine, Monkey, Woody, Chelster, Tigger, Junior, Trapper, and many other GAC staff during their early years working at camp.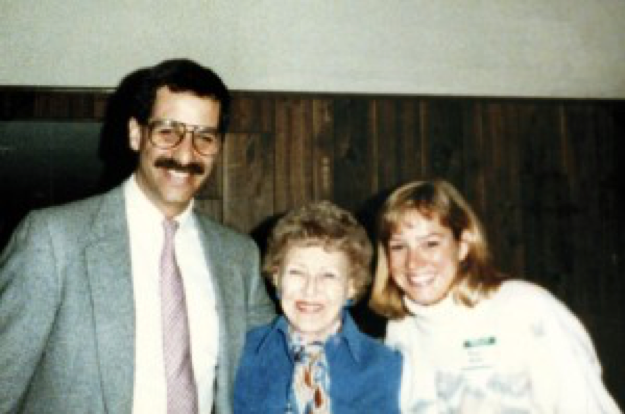 Ken had an amazing way of making even mundane tasks like picking up trash and painting buildings feel monumentally important. He had a way of clapping his hands together and giving a pep talk that got everyone fired up to do their jobs well. Ken had a near-constant smile on his face and took every challenge that came his way in stride. We all knew we could go to him with any problem and he would help us figure out how to fix it.
To honor Ken, in 2009 we established "Coach's Award." This award has been given each year since to a leader at camp, nominated by his/her peers, who motivates others through positive leadership and encouraging words and exemplifies Ken "Coach" Baker's dedication to GAC's vision.
To select each year's recipient, we ask the entire staff to complete a nomination form, where they put the name of one person whom they think deserves this honor. They include comments about the person they nominate. We have such a high caliber of staff, many of whom are extremely positive and exemplify what Coach stood for, and we are grateful for the legacy he left us and that so many people at GAC are incredibly positive and motivating to others.
2023's recipient, Brooke "Sis" Howard, stood out in those many nominations for her patient and positive leadership of our youngest campers, her infectious positive attitude, and for her love of camp. Sis' name has been added to Coach's Award, which hangs in our camp post office.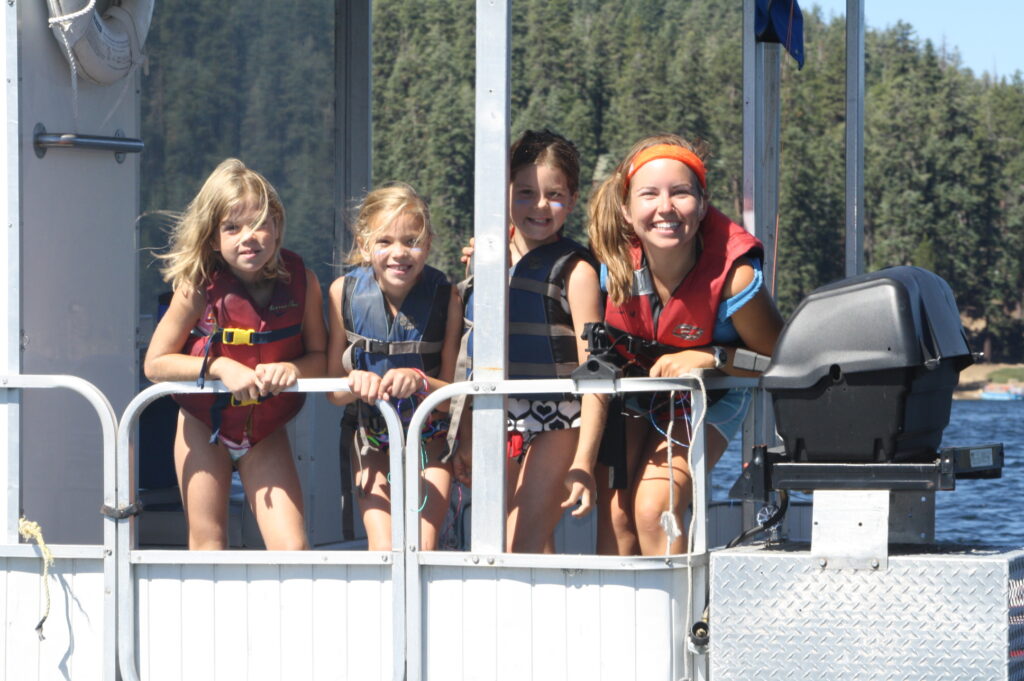 Sis has a long history at GAC. She was a camper for four years, from 2010-2013, and joined our staff in 2021. During her first summer (2010) Sis' group counselor was Cheerio, who is also a Coach's Award recipient! Sis has primarily worked as a group counselor for our youngest campers (ages 6-8) and has shown exemplary counseling skills. Her brother, Jack "Ski" Howard is also a long-time camper and staff member.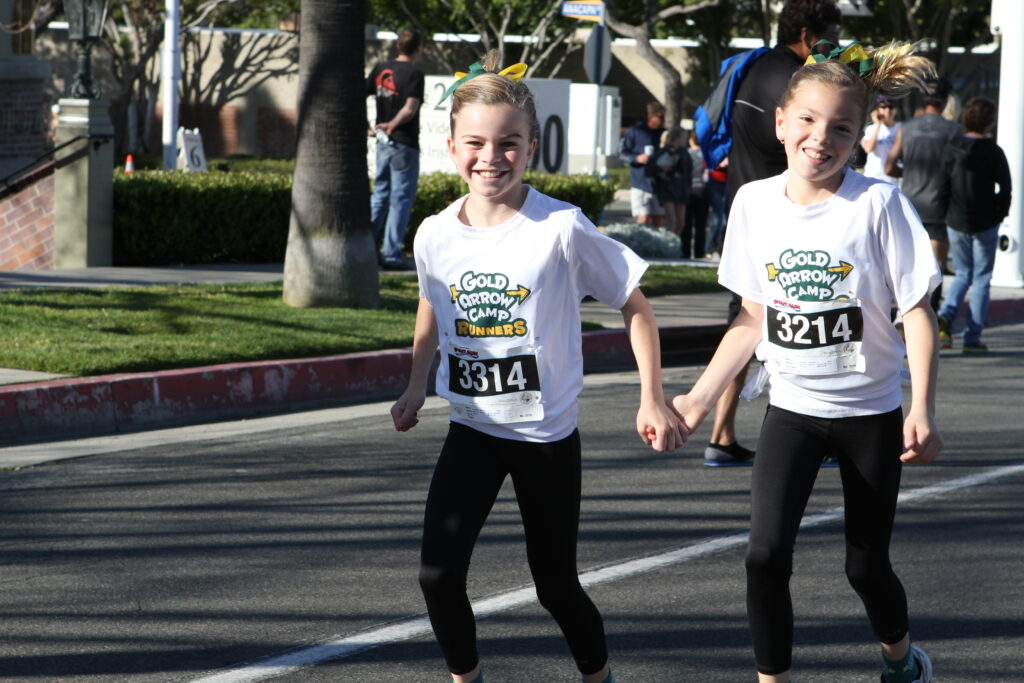 Camp Director, Alison "Bean" Moeschberger says about Sis: "In her three years as a Group Counselor for our youngest campers, Sis has shown herself to be a strong, confident leader who is dedicated to giving her campers the very best experience for their first year at camp. She is the quintessential Bears' Group Counselor and provides her campers with the ideal balance of assistance and independence. She encourages her campers to get the most from their time at camp and pushes them, gently, to grow and embrace challenges along the way. Her constant smile is the physical representation of the love and care shining from her heart. Sis has left a lasting impression on every camper and counselor who has been fortunate to spend time with her, and the impact she has had will be felt for many years. Sis is one of the strongest and most humble counselors we have ever had, and I am grateful for the work she has done to help everyone she encounters love GAC as much as she does."
I am nominating Sis because she is an inspiration to so many around camp. She makes us want to be better counselors for not only the children, but to each other. The way I view it is that she's like a matchstick, though some may see this as small she lights the fire that keeps GAC and everything it stand for alight. She is simply a joy and embodies what it means to be a good counselor. I don't think that there is anyone more deserving than her.
Sis is a reliable, thoughtful, and affectionate counselor to her campers and friend to all of the staff. Regardless of the session, you can always see her campers attached to her hip and that speaks towards her campers love for her. What really amazes me is that I cannot remember a Morning Assembly where she is not bubble braiding her girls' hair. All of her campers are so lucky to call Sis their counselor and all of GAC is lucky to have her on staff.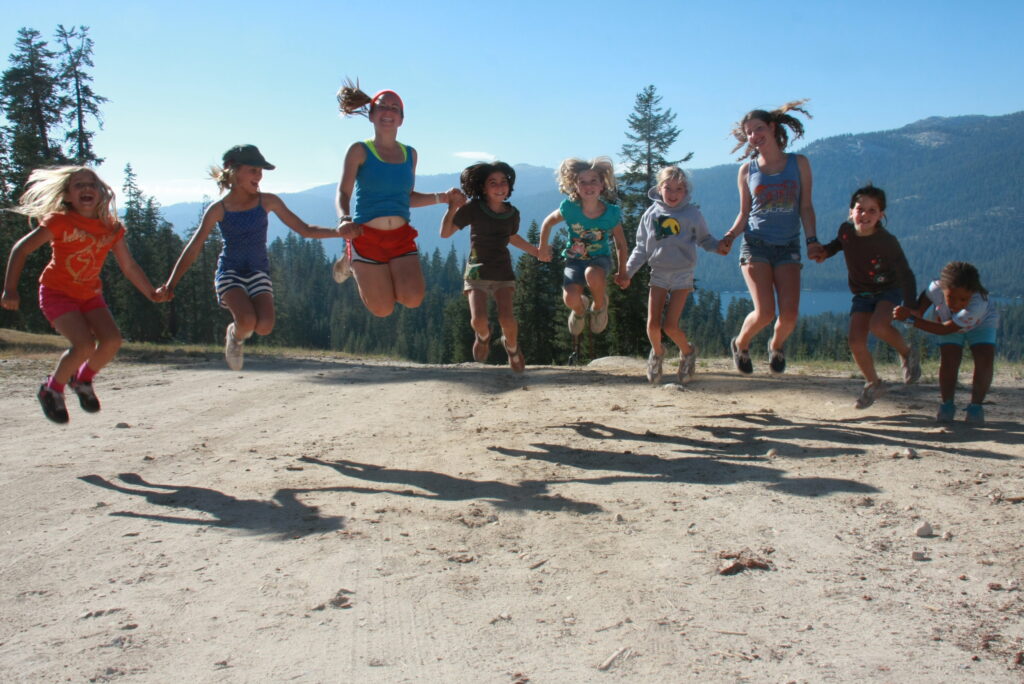 I am nominating Sis because I think that she is such an awesome, inspiring, and caring counselor that really embodies what it means to be kind. Seeing her with little kids is so touching and you can really tell that she has a great impact not only on campers, but also co's. Her friendly and caring personality can not be missed at GAC and I really thnk that it deserves recognition!
She puts her all into every second of her job. She finds reward and pride in all the little things from all her little ones. On activity, she puts out what I see as day-ending fires with a couple tight yet compassionate words. She makes me reconsider the love with which it's possible to interact with campers. When I speak to a young camper I try to channel her, on my best days and on my worst days. The Bear Trap is held up by her pragmatism and joy. So much attention is given to the impact on older campers that the sniper-lever precision with which she cares for camp can sometimes be overlooked. As far as I'm concerned, she never fails to treat campers admirably. I look up to her and everything she's accomplished.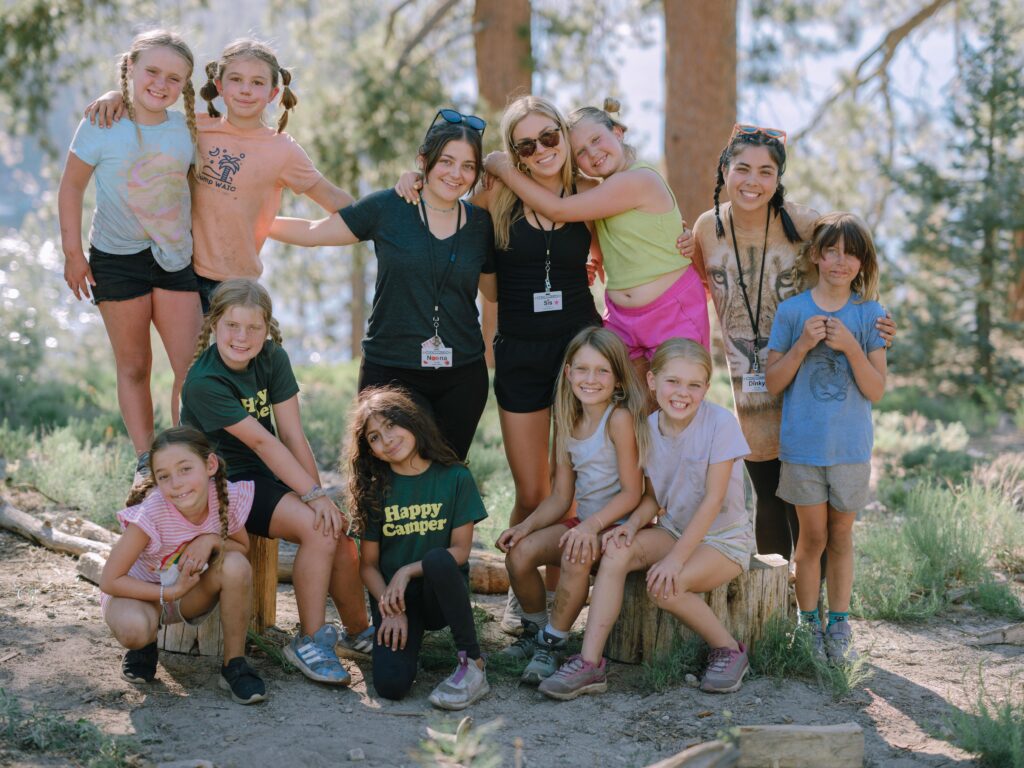 Every time I see her with her cabin, she is always smiling and her girls are too. She has endless patience and kindness, and she always makes sure to say "Hi" and wave when we pass each other, even though we don't know each other super well. I am always so impressed by her ability to solve problems and help her girls have fun. They will always remember her as one of their favorite counselors.
She has the most dedicated, inspiring outlook on everything and is constantly impressing everyone around her, while never taking her focus off of her campers. Every chance I've gotten to witness her leadership style and limitless positivity I am absolutely blown away. She is so incredibly deserving of this award.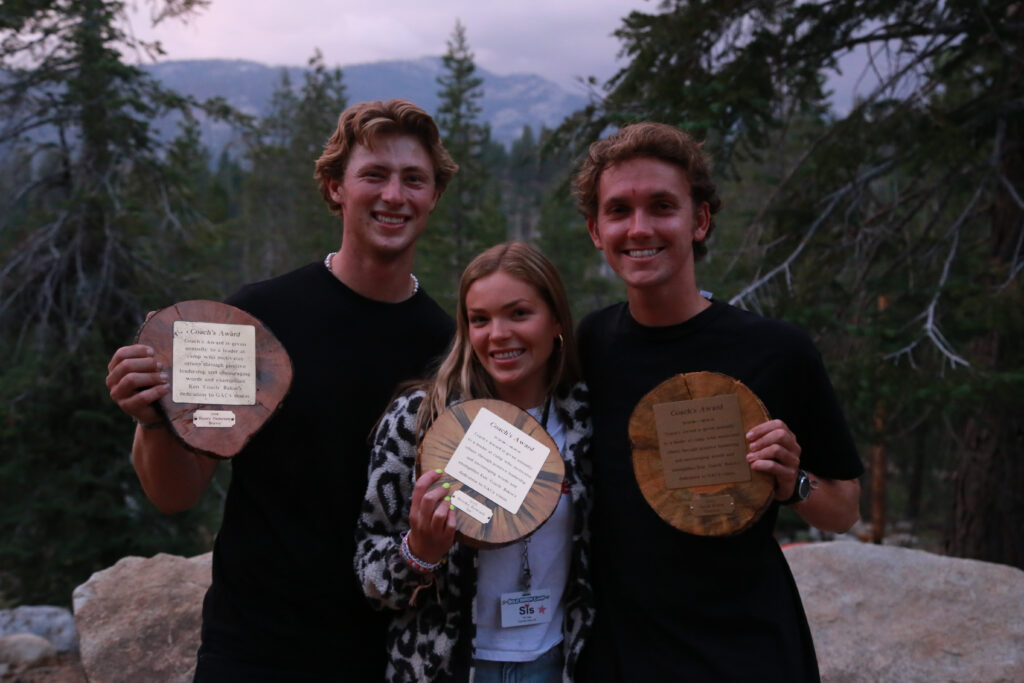 I have never known a better person. Every year I am amazing by her ability to not only make her campers' lives better, but everyone on staff as well. She has the patience of a saint and can always be counted on to make anything fun. I can think of no one more deserving than Sis. To know her is to love her. Camp is made better because of her.
A genuinely amazing counselor that cares about her campers like no other. She listens, cares, and is always so positive.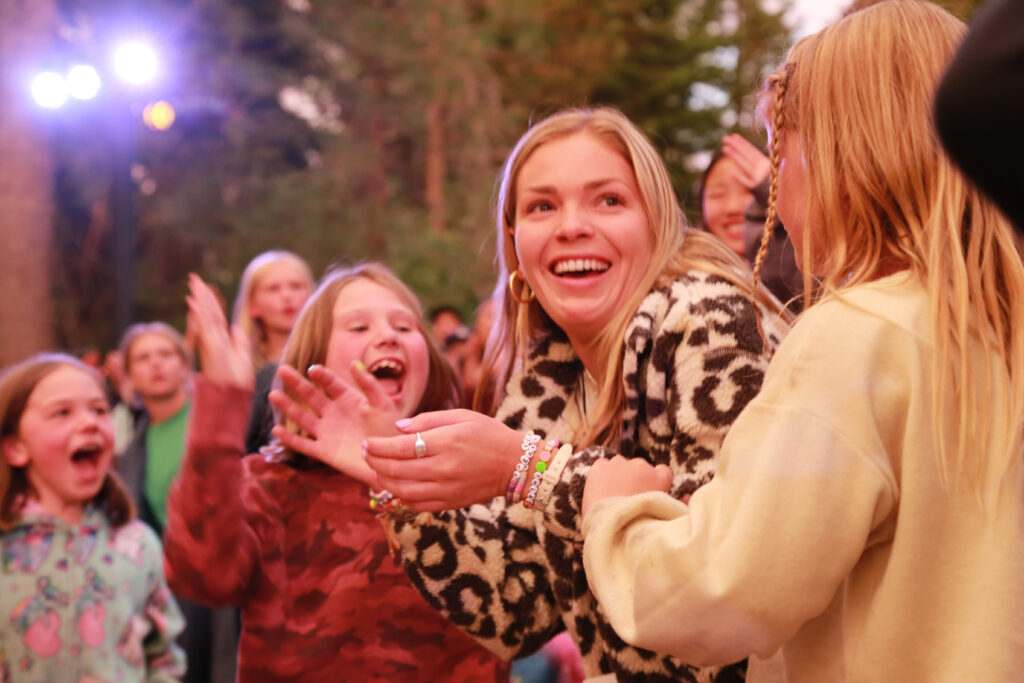 She is the most patient and caring counselor/person I have ever met. She does so much each day and asks for so little back. She just sincerely loves what she does and leaving an impact on people however she can. I look to her when I want inspiration to be a better counselor.
I've never heard Sis complain once. All of her campers adore and idolize her. She has the most welcoming and kind demeanor and is truly a friend to every camper and counselor at Gold Arrow. No one embodies coaches' vision quite like Sis. Once again she has the most patient and charismatic soul.
As a Junior Counselor, Sis was the Group Counselor for my cabin. Ever since that summer I was so inspired by her. She gives every day her all and I've truly never seen someone fit so well as a bear's counselor. Now as a counselor she has continued to be a mentor and getting to see her around camp brightens my day. I would not be the counselor I am today without her.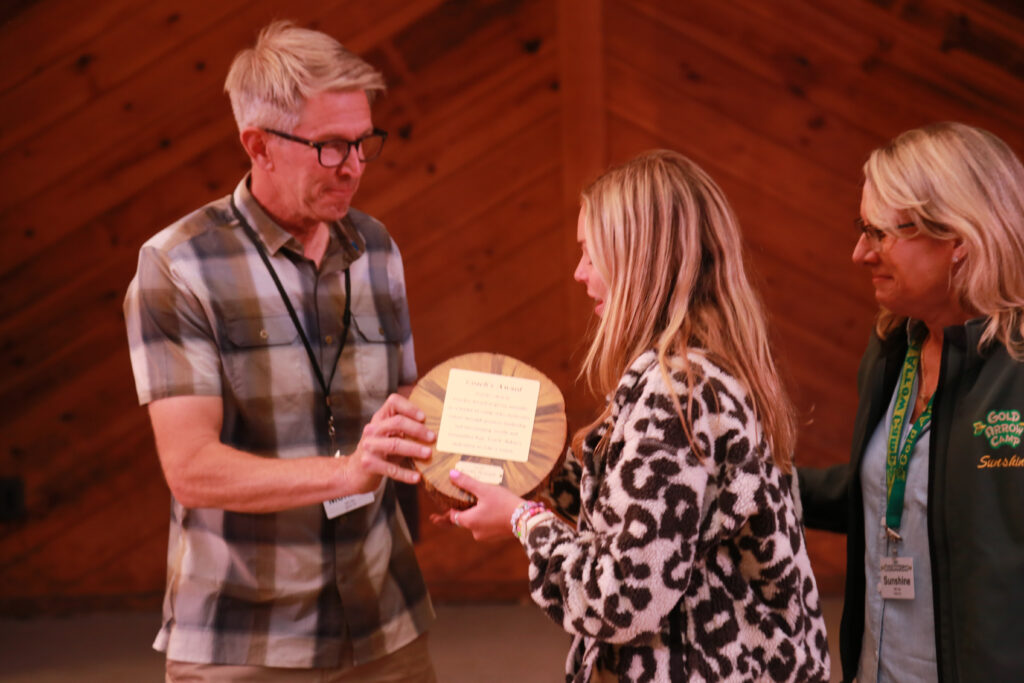 She is such a wonderful leader for the bears counselors. She is always smiling and being positive, and being a great counselor comes naturally. I think she is an awesome example for all the counselors at camp.
Every time I see her around camp she is always full of energy. Her love for both camp and her campers always brightens my day. She always leaves a positive impact on others and kills it with the Bears.
I believe that Sis is one of the best if not the best Bears counselor at camp. She is such a mother figure to the young girls and is always so sympathetic. Whenever you see her around camp she is always so engaging and does everything the girls want her to do, if not more. Her position as a counselor is just so great and she deserves this award for her hard work.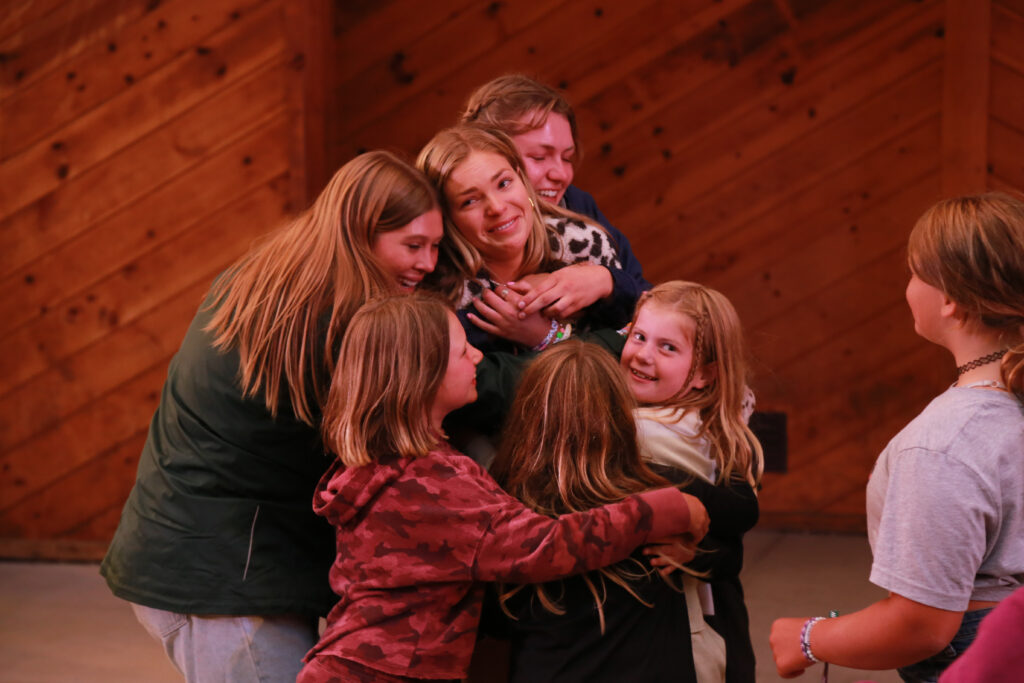 Sis was one of the first Group Counselors I had on activity and immediately she made me feel at home. She verbally reassured me I was good at my job and was always in my corner when I needed help. Over the summer, I have consistently seen her campers feel so loved and have loads of fun, all thanks to her. She has arguably the toughest age group at GAC and makes it look like a walk in the park. I aspire to be like her.
She is the most outstanding counselor. You can tell she loves the job and everything that comes with it. The highs and lows are always there, but she does something to always look at the bright side of things and keep her girls energy and spark up. I really look up to her and believe she deserves this award. I knew she had to win this award ever since I saw her reading after showers to her campers and engaging with her girls after the most mundane and tedious activity. Sis rocks!
I believe Sis is truly talented and gifted as a bears Group Counselor. She constantly greets everyone with a smile and a how are you regardless of how she's doing. She always puts her campers first and every camper has left a better version of themselves because of her . I am always in awe of her as a GC and her kind heart, willingness to support anyone, and unfailing upbeat attitude. She has proven herself year after year as someone who deserves Coach's award.
She was so dedicated, caring, loving, and amazing counselor. Being her co the whole summer was a blessing. I learned a lot from her, and the way she loves her work and camp that it makes me feel the same way. She is a person who is easy to love and admire. I'm so happy for having her with me this summer.
I love Sis. She is the sweetest person ever. Absolutely LOVE being in the bear trap with her all summer. She was so welcoming and I am so lucky to get to call you one of my greatest friends. She's a huge part of why people love GAC. She's incredible with the bears and you can really see how much they look up to you sister. Forever and ever bear trap sisters!
She has handled the ups and downs of being a baby bears GC with stride and always looks to pick others up whether they are a counselor or camper. She embodies what being a GAC counselor is about, showing love, caring about others, and letting others feel comfortable being themselves. Sis is inspiring and a role model for all.
I would like to nominate Sis. She is possibly one of the kindest people I have ever met. She makes time for every counselor at this camp and is always checking on people. The fact she has the time and energy to do that in addition to being one of the best bear GCs is a testament to her as a person. She is kind and supportive of every camper she has and has endless patience that I could not even begin to replicate. She stands for everything we as counselors should try to achieve and I am so happy and privileged to have gotten to know her this summer.
She is really good with campers. She deals with their problems easily and at the same time, she makes them have a great time. She is always there for them. She does more than she needs to do and keeps the girls entertained. She's always with a smile on her face and she never looks stressed or exhausted. Their girls love her and she's an amazing role model.
The work she does with her bears is just incredible. In my two years working at GAC I've seen in many instances how kind, motherly, loving encouraging, and warm she is to her campers. She works so so well with them and controls any little crisis just so so well. It's almost like nothing ruffles her feathers, she does it all so seamlessly and I love seeing that.
I had the privilege to be her co during Session 1 & 2. She is an incredible counselor being one of her ACs was an amazing experience. She cared so much for every child and truly made them have the best experience possible, from hair braiding to the rig a bamboo. Around camp she has a warm presence and always makes others feel welcome. She was my hero during Tweek and took me under her wing. She cares for her cos so well. She is an understanding, compassionate, and caring person and truly embodies what this camp is about.
I personally think Sis should win, not just because of the nice, caring person that she is, but because of what an awesome GC she is. Every session that I've had her cabin, they're super energetic, polite, and enthusiastic. She always seems calm in any situation and to me she unites the bear trap and is always so passionate towards her kids. I think she deserves the recognition.
She is a respected counselor, kind, and very interactive with kids. She is always interested in showing kids the appropriate way and gives her 200% every day. She would be my Coach's Award Nomination!
Sis is an outstanding counselor. She has unwavering patience and calmness with the campers. Everytime I have interacted with Sis and her cabin, She is caring and loving with her campers. Her hard work and excellent counseling does not go unnoticed. She cares for the bears in every way possible. Campers look up to her. She is an outstanding role model. Her future is incredibly bright as a teaching – keep being yourself Sis!
From seeing how incredible she is with her girls, to spreading positivity with a smile on the dining porch I think Sis is the most deserving of this award. I honestly have not spent that much time with her aside from one activity on Bears Adventure and always running into her and her girls in Shower Tower. I can just tell how much love she has for this place and her kids, and of course how much they love her.
By having the heart of gold and checking in with everyone she comes across, Sis should be nominated for coach's award this year. She has such a positive attitude being able to handle the youngest bears girls without being frustrated easily even with the littlest of problems. Sis is so fun to talk to and invites any counselor into the conversation even if on the outside of the convo. She takes control of her bears with ease without being too demanding and that helps them respect her even more.
Sis has become a vital part of the energy and brilliance of camp, especially this summer. Sis's unwavering positive attitude (she's got 'tude) and three years of dedication to our Beartrap- all seemingly effortless. Sis makes my GAC happier and brighter through all the simple interactions. Thank you Sis for returning through the years.
Sis is someone at camp who makes others feel and understand that they belong. It is who she is, Sister, she is always there as a beam of kindness to others. I have never had a moment that I didn't leave feeling good about myself and seen. She shows genuine love and care for campers, counselors, and is someone who makes GAC a better place. I am constantly inspired by her dedication and what she does here. I love Sister!
There is something special about the way Sis interacts with the people around her. She brings never-ending, positive energy to every situation, and the genuine care she has for her campers is inspiring. I consider myself lucky to have worked with her, and even luckier to know her as a friend.
I have been the luckiest person to be able to be her co-counselor for two years now and she still amazes me with new things of how to make the kids have the best summer. She is not only great with kids but also with all the counselors, she is supportive and I can't wait to see all the things she does next. Thank you Sis for being the person that helped me enjoy my second camp experience, your love from camp is contagious.
Sis is an incredible counselor. She is so incredibly patient, kind, and competent with both her campers and everyone at camp. She smiles at anyone she sees and is always there if you need anything. She is the embodiment of everything camp is. I think she would be the perfect recipient.
She has always been a great leader among GCs and really welcomed me into Tweek when I didn't know anyone. Always has the best smile on her face and does an amazing job with her cabin always.
I nominate Sis for being an exceptionally positive, hardworking, nurturing counselor for her campers at all times. She of course struggles at times, but always has a positive attitude. She makes camp fun and has a smile on her face always. She is a leader and role model for so many people here.
We are so thankful for Sis and her many years at GAC and are thrilled that she was this year's Coach's Award recipient! Congratulations, Sis!