"Do you have a one week session?" is one of the questions we often get asked by parents who are new to our program. The question is usually preceded or followed by the comment, "Two weeks is too long for my child."
I thought it would be helpful to outline for new parents why Gold Arrow Camp has a two-week session length as our primary camp offering. Although we also offer one-week Mini Camp programs at the end of the summer, Gold Arrow Camp's core program is a two-week session, and that is the length of time the majority of our campers attend camp. We also have campers who are "Monthers," who attend four weeks of camp by combining two, two-week sessions.
There are many benefits to camp, regardless of length of stay, as per this American Camp Association study. So, I urge you to find a camp that fits your family's needs and schedule, even if Gold Arrow is not the best fit for you.
Our program, up until the 1970s, was a month-long program. Many traditional, East Coast camps still offer only one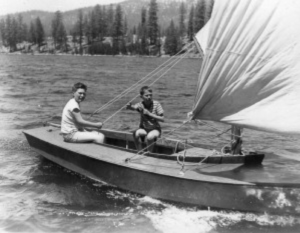 seven or eight-week session. To people in the West, this sounds crazy, as most programs on our side of the country are one-week in length. However, families who have been part of Gold Arrow and other traditional camp programs understand the benefits of a longer camp stay.
Many traditional camps in California have started offering one-week programs because that's what many parents think they want for their child. Fortunately, our camp families have kept our two-week sessions consistently full, so we will continue to offer what we consider the best length for our program.
Why does Gold Arrow Camp have two-week sessions?
Here are four reasons:
Community and Friendship Building
Breadth and Depth of Activities
Social Skill Development
Independence and Confidence Building

1. Community and Friendship Building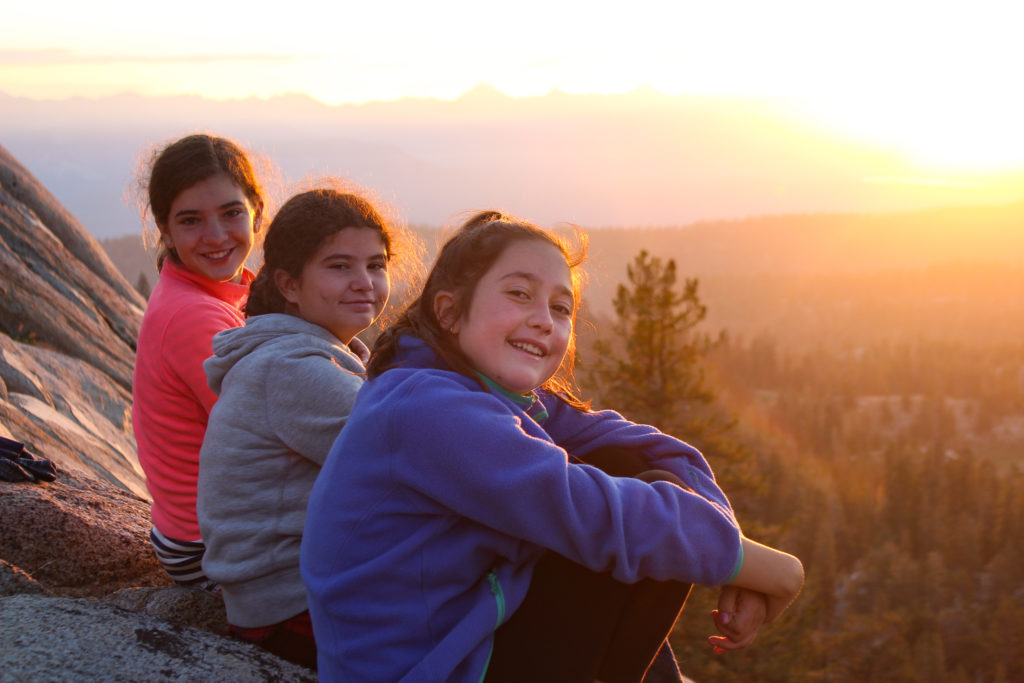 "My son has no fears about making friends at his new school because of the experiences he has at GAC. His self-confidence and outgoing nature are so nurtured at GAC that he feels prepared for anything!" – GAC Parent
While a lot of fun happens during even just one day of camp, spending more time connecting and building bonds with counselors, cabin mates, and other campers is one of the benefits of a two-week stay.
The first week of the session, there is an adjustment period for the first few days, when campers are getting settled and getting to know one another, the schedule, and the activities. By the middle of the first week, campers feel settled and comfortable at camp, and relationships have the opportunity to start getting deeper. Friendships, while they can definitely be formed in one week, have a better chance to grow stronger and deeper with more connection time.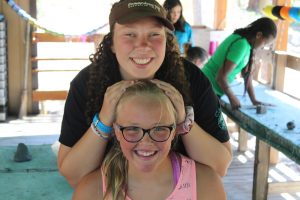 "My children lead busy lives during the school year with various teams and enrichment programs. Going to Gold Arrow Camp allows them to unwind and gain a new perspective on friendship, goals and life. From my perspective, GAC is summer the way it is supposed to be for kids. Thank you!!" – GAC Parent
Because all of the campers in the cabin group are at camp for the same length of time (two weeks), there are no departures and arrivals in the middle of the session to disrupt the group's cohesiveness and the bonds that have developed. Everyone arrives together and departs together, with the exception of our Monther campers, who stay on for another session after their first two-weeks end.
2. Breadth and Depth of Activities
"My son came to Gold Arrow for the first time not knowing any of his cabin-mates. By the end of his two week session, he had made great friends and wanted me to ensure he could be in the same cabin with them next summer. He had a wonderful time at all the activities, but the stories he tells most are the ones involving fun with his new friends." – GAC Parent
We take advantage of our location on Huntington Lake, in the heart of the Sierra National Forest, by teaching campers a large variety of water and land-based recreational activities. Many of our activities require extensive time and instruction. Sailing, as an example, is an activity that begins with a 2 ½ hour group lesson, and can be followed up by many additional lessons as campers opt for more sailing during Free Time. Without adequate time, it would be impossible for campers to even get to all of the activities we offer, let alone build skills in them. We want our campers to get exposure to all of what is offered at camp, and have the opportunity to pursue activities they are passionate about.
During their two weeks at Gold Arrow, campers have the opportunity to learn to sail, ride a horse, shoot a rifle, get up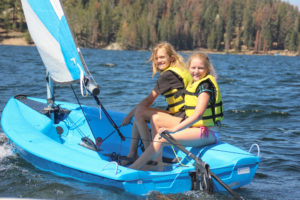 on water skis, and participate in a myriad of other activities. Many of these sports require time and practice to master. For first-time campers, two weeks is just enough time to expose them to all of the different activities and start practicing and improving skills. Returning campers continue to build upon and develop new skills, even after five or six years at our program. The depth of instruction offered, the opportunity to improve recreational skills, and the ability to earn different patches all distinguish Gold Arrow Camp's program.
We have two outpost programs, away from our main camp, that take up a portion of the two-week session. We have a water sports outpost camp on an island on Shaver Lake where campers enjoy one or two nights camping on the beach. At Shaver Island, campers spend their days on the lake improving their skills in waterskiing, wakeboarding, and kneeboarding. While these sports are also done at our main camp on Huntington Lake, their stay at Shaver allows our two-week campers time to really improve their skills with a lot of "behind the boat" time. Our other outpost program is backpacking. All campers go on a one-night overnight backpacking trip and get to experience outdoor cooking, sleeping under the stars, and living in nature. There are some activities that we wait to do until the second week of camp, when campers are feeling connected and more comfortable taking risks.
Honestly, even two weeks seems short to us. We barely get campers to all of our activities, and it's time for them to go home!
3. Social Skills Development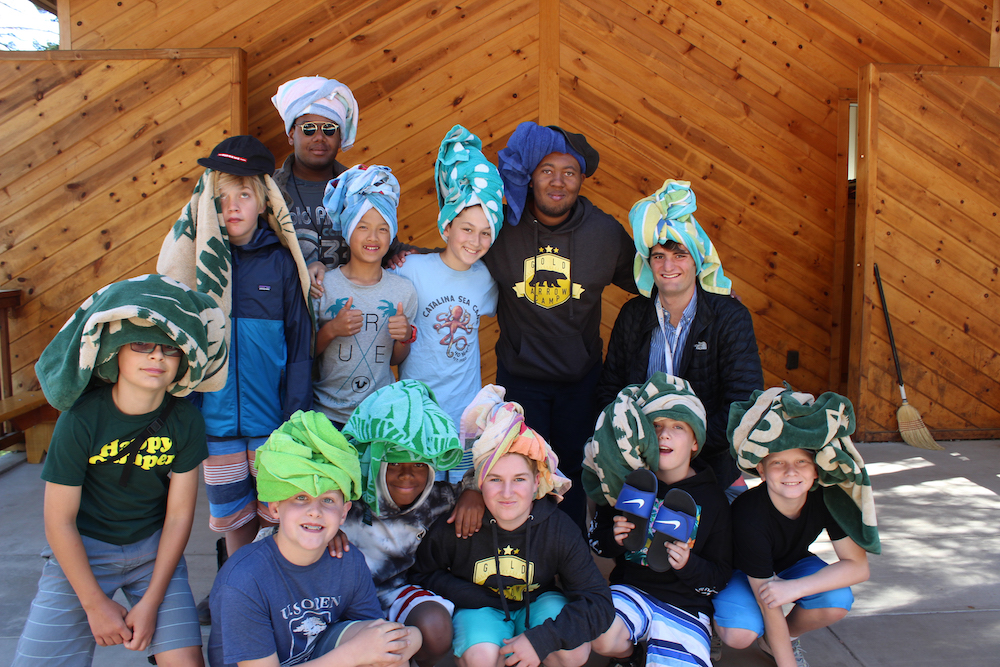 "Wonderful camp where my kids grew up and will have fond childhood memories. They both went from being scared and unsure their first summer, to loving camp at age 14 and wishing they could come back! I love the electronics-free policy – it is much needed, especially in this day and age, where kids and teens can enjoy the outdoors, making friends and having fun in the beautiful mountains!" – GAC Parent
Kids benefit from experiences living and working in groups regardless of the length of time. However, I believe that allowing a group to really bond and connect also allows kids to grow their communication, teamwork, and conflict resolution skills more than when they are in a shorter-term program.
4. Independence and Confidence Building
"My son had no idea what he was going to as he had never been to an out of town camp before let alone away from me for 2 whole weeks. When he returned, yes he was tired but he had the time of his life! He wrote me half way through his stay at GAC and told me "this place is magical and awesome!" I am hoping to be able to send him next year as well. What a great experience for my 8 yr old son!!!" -GAC Parent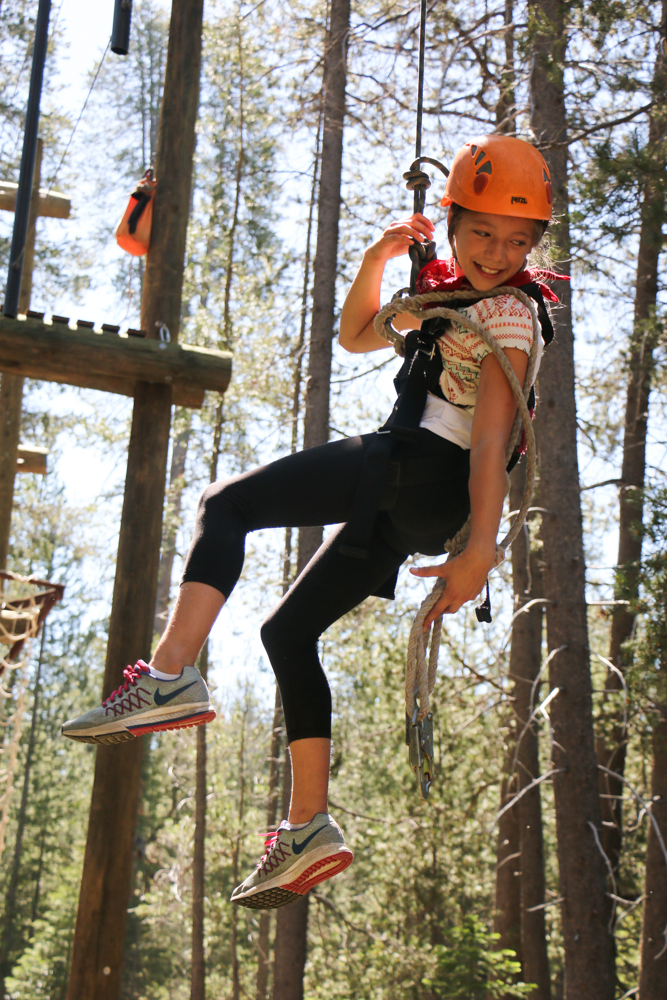 For many kids, their stay at camp is the first time that they have ever been away from their parents at all. Some have attended sleep-overs, weekend scout camps, or week-long school programs, but for many campers, their first stay at Gold Arrow is the longest they've been away from their parents. We know this, and our counselors are trained to help first-time campers get adjusted to being away and learn to cope with feelings of missing their parents.
Campers feel a great sense of pride in themselves after "being on their own," and having fun, without mom or dad nearby. While two weeks seem slow to parents, especially during their first camp experience, the days fly by at Camp.
"Our daughter always comes back from Gold Arrow the truest version of herself." – GAC Parent