November Parent Coffee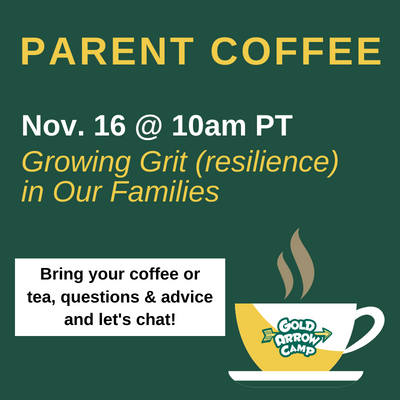 The GAC Parent Coffee series kicks off this month!
Join Audrey "Sunshine" Monke at 10am PT on November 16 to discuss specific action steps for growing more resilience in ourselves and in our kids! For parents who attended the *Be Resilient Summit, we'll also debrief about our key take-aways from the summit.
*All GAC parents are welcome to attend the coffee, regardless of if you attended the Be Resilient Summit.

Plan Ahead!
Get your copy of Happy Campers (print or audio) if you don't already have it. We'll talk about Secret #1: Connection Comes First at the next Parent Coffee on January 18!