Our operations team has been hard at work since early May getting the camp facilities ready for summer, but the summer at GAC officially starts with the arrival of our leadership staff for a week of training and preparation. This year's Leadership Team arrived on Wednesday, June 5.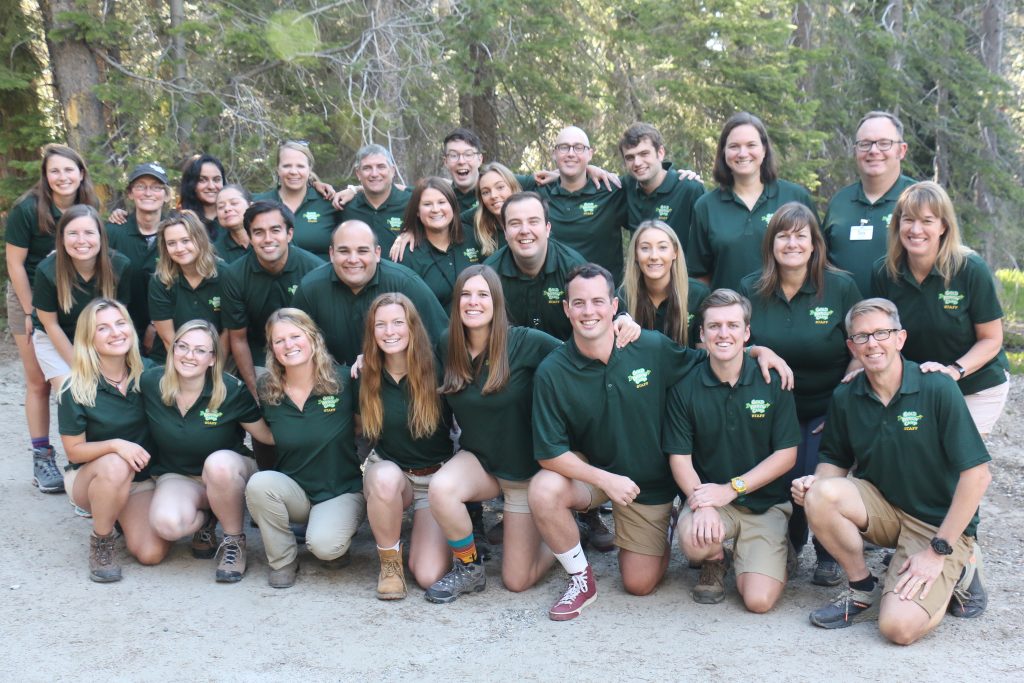 Among this year's leaders…
9 are former campers.
21 have spent five or more years at GAC.
9 are from other countries.
9 play guitar.
19 are under 30.
11 are over 30.
6 are current camp parents.
6 are teachers (or former teachers).
Throughout this week, GAC leaders are preparing for the arrival of counselors (Wednesday, June 12), preparing training sessions for the staff, and getting camp and program areas ready for camper arrival on June 16 (Shaver Specialty campers) and on June 23 (Session 1 campers).
Facilitating this year's training is Debby Winning, an HR specialist who worked for many years at Marriott and more recently has worked as a consultant for AIG, rolling out their customer service program. Debby has been part of the extended GAC family since 1999, when she first trained our leaders and helped us come up with our first leadership motto, "Spirit to Serve." This year's theme, decided upon by the team and in keeping with the camp-wide theme of Filling Buckets is "BFF" (which stands for Bucket Filling Facilitators and reminds us also that, of course, at GAC we are all best friends forever).
Trainings Debby and the camp directors have facilitated include The GAC Way of Leadership, Crucial Communication Skills, Different Behavioral Styles and How to Best Work With Each, GAC's Staff Development Program, Safety and Emergency Preparation, and more.