BE YOU Week 9: Change the World
"This world needs somebody like you."
– Anthem Lights
At GAC, we believe in bringing positive changes to the world. In fact, it's one of our core values that our campers and staff leave GAC ready to be leaders by bringing positive changes to the world.
There is a lot going on in the world today. We can choose to complain about what we don't like about the world (what many adults do) OR we can take a small action ourselves to help bring a positive change.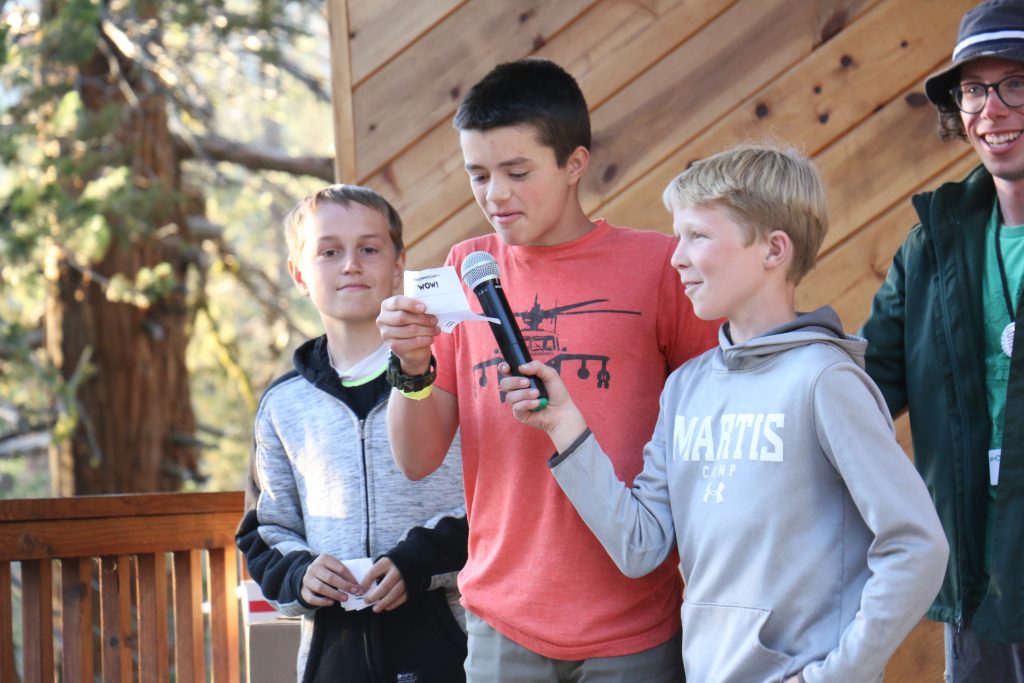 What bothers you most about the world? What's something you'd like to change or help fix? Instead of complaining about it, do some research about how YOU can contribute your time or skills to make a positive impact.
Change starts with one person believing in something and being willing to take action.

Adults need to stop asking kids, "What do you want to be when you grow up?" or "Where do you want to go to college?" Instead, let's start asking, "How will YOU bring positive changes to the world?"

This Week's #GACbeyou Challenge
Journal or share with someone else (can be a parent, sibling, or friend) your answer to this question: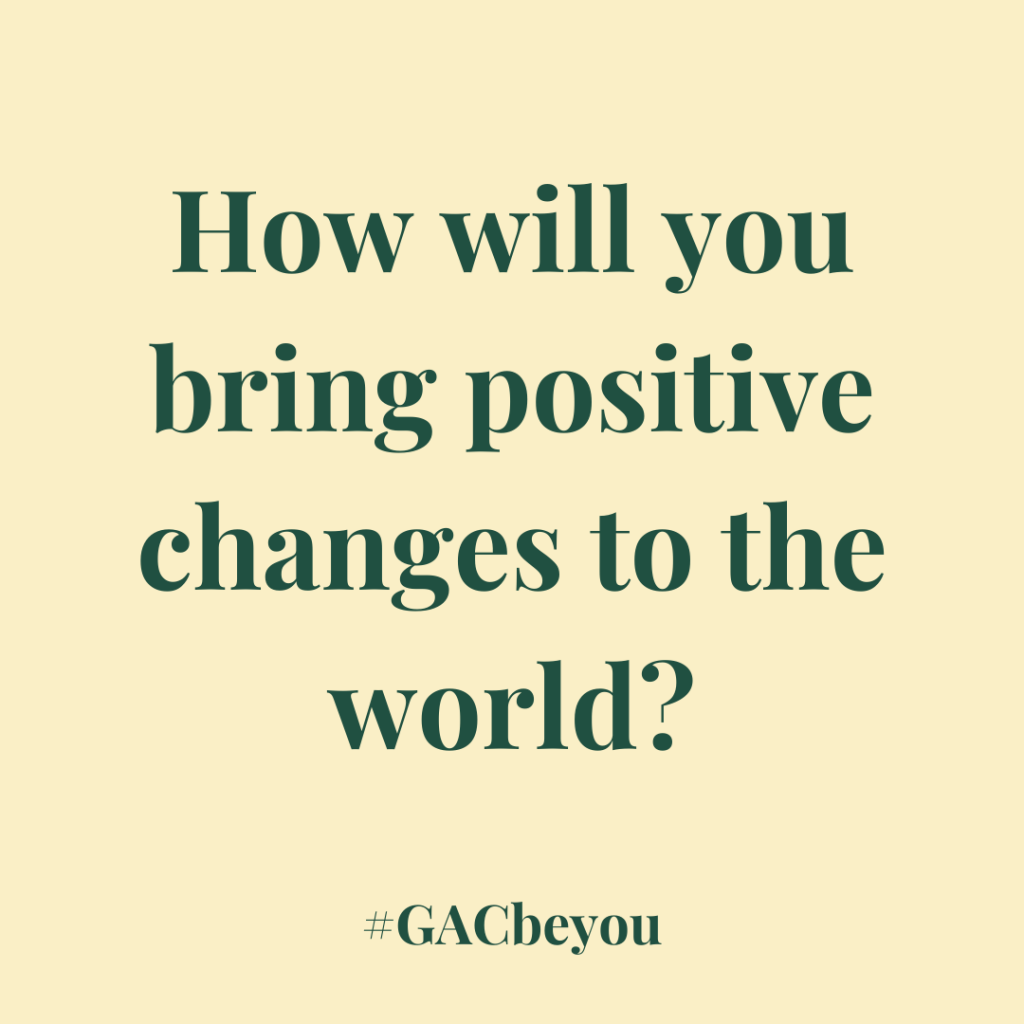 How will you use your unique combination of strengths, skills, and interests to make this world a better place?
Examples of bringing positive change:
Volunteering to tutor younger kids/ help them learn to read

Cleaning up trash off of a beach or trail

Recycling items instead of adding more to landfills

Educating people about something that's important to you

Creating art of any kind that brings people happiness

Music, funny videos, memes, paintings, quote graphics, etc.
Make a list of ways you will bring positive changes to the world and reflect back on them from time to time!
GACspiration
Want to be inspired? Print out this week's GACspiration and post it on your bathroom door or mirror (just like at GAC)!
Activity Ideas
Create a world-changing calendar for yourself! At GAC, we have monthly kindness calendars and we want to encourage you to create monthly calendars with ways to bring positive changes to the world. Think of daily or weekly tasks where you can do something nice for a neighbor, your community, or a friend. Create the calendar and print it for easy viewing!
Resources
7 Ways You Can Change the World
Podcast: Play in new window | Download
Subscribe: Apple Podcasts | Google Podcasts | Spotify | Stitcher | Email |