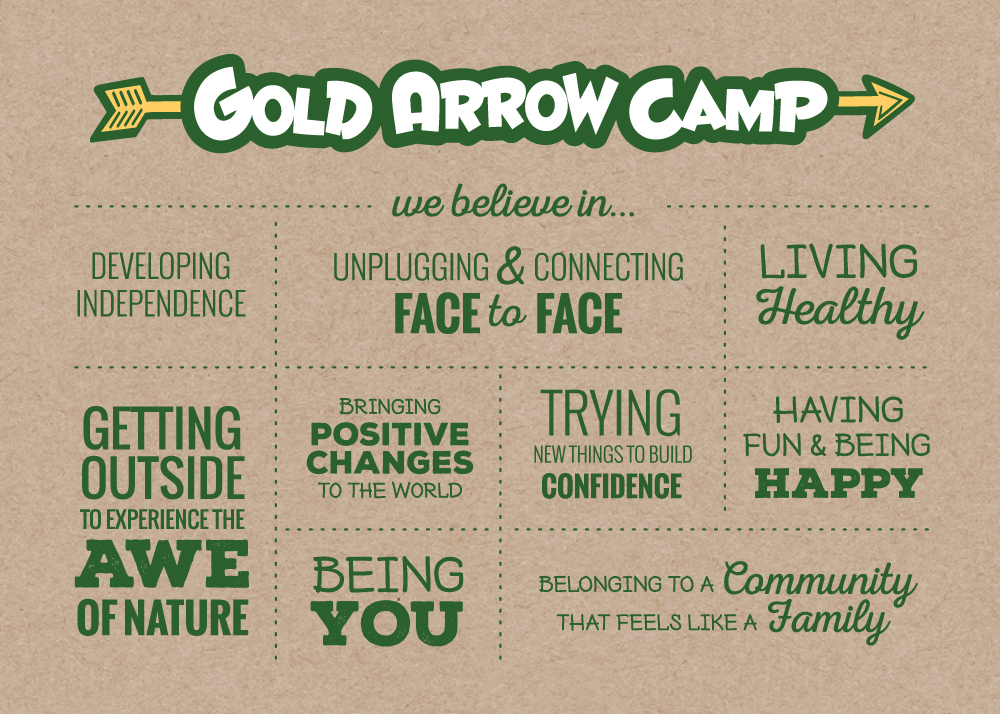 Philosophy
Since 1933, Gold Arrow Camp has provided three generations of campers with a supportive community where their lives are enriched through the friendships they form and the experiences they have at camp.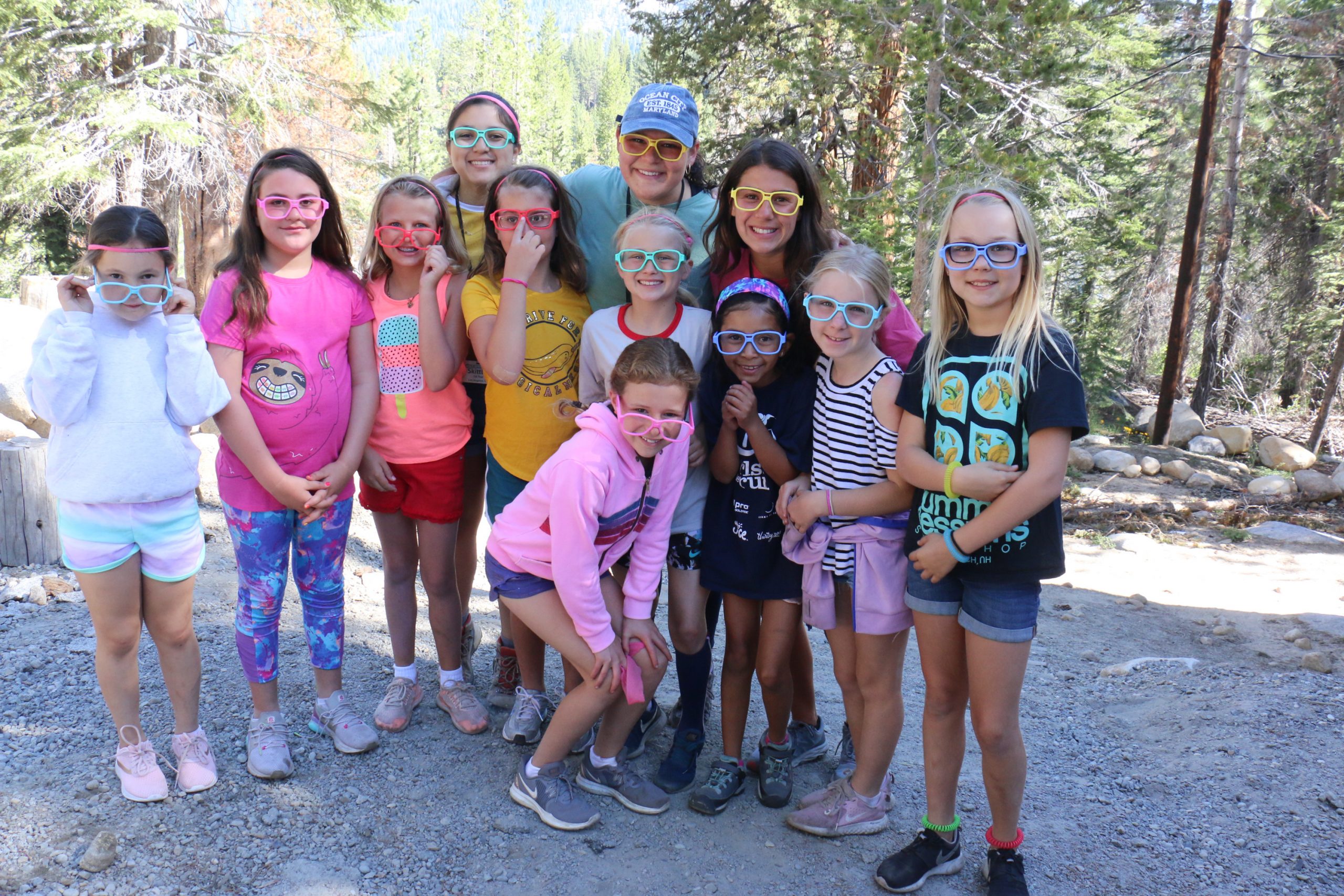 We believe a diverse community of campers and staff enriches our camp environment and enhances our mission to equip young people to bring positive changes to the world. We are committed to and working towards achieving more diversity, equity, and inclusion at GAC.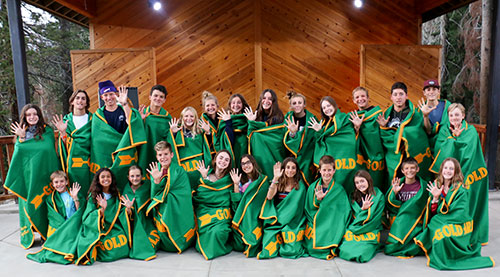 Campers and staff return to Gold Arrow Camp year after year because of the feeling of tradition, community, and belonging that they experience. For many campers, their time at camp is what they look forward to all year long. The fun and the friendships that are built at GAC provide life-long childhood memories for our campers.
Campers gain valuable life skills from their experiences at camp. The independence, perseverance, and confidence they build at camp benefit them beyond camp in all areas of their lives. Through their participation in our structured program of over 20 different non-competitive water sports and traditional camp activities, campers are encouraged to try new things, build their skills, and take risks. The result is improved confidence and a "can do" attitude!
In our beautiful setting on Huntington Lake, in the heart of the Sierra National Forest, campers have a chance to enjoy a traditional outdoor camp, complete with rustic living and nightly campfires and getting "unplugged." The break from cell phones, iPods, television, computers, and all electronics is one of the things that makes their time at camp so special. Campers have a chance to bond with others, build their social skills, and have fun just being a kid.
We value each camper's right to have a fun experience, and Gold Arrow Campers treat other campers and staff with respect at all times as described in our Camper Standards of Behavior and Appearance.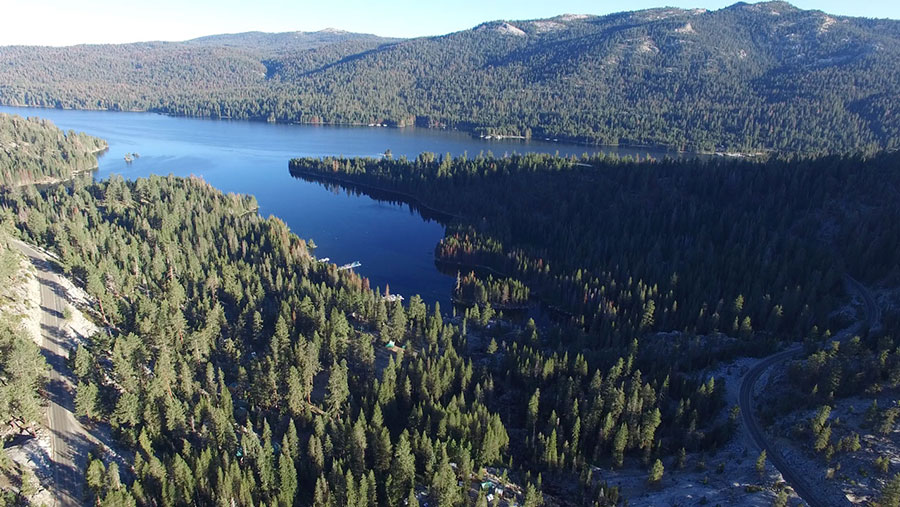 Location
Gold Arrow Camp is located in the heart of California's Sierra National Forest on the shore of Huntington Lake at an altitude of 7,000 feet. Yosemite National Park is 30 miles to the north, and Kings Canyon National Park is 25 miles to the southeast. Gold Arrow Camp is 65 miles northeast of Fresno, California. It takes approximately 1.5 hours to drive from Fresno to Gold Arrow Camp.
Staffed charter buses transport campers to and from Gold Arrow Camp with stops in Northern and Southern California. Campers also fly to and from Fresno Yosemite Airport and are escorted by camp staff between the airplane and Gold Arrow Camp.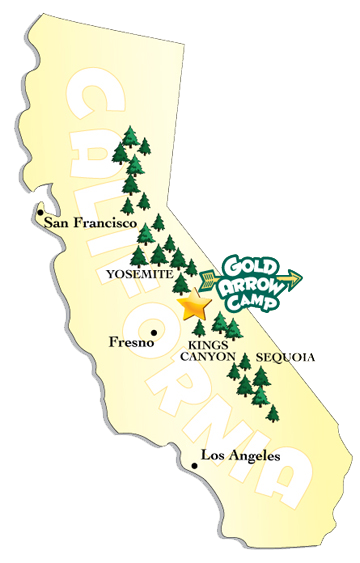 Gold Arrow Camp provides the ideal environment for participation in both wilderness and water activities. The camp operates under a Special Use Permit from the U.S.D.A. Forest Service.
In addition to the main site on Huntington Lake, Gold Arrow Camp also operates an outpost camp on an island in Shaver Lake, about a 20-minute drive away from Huntington Lake. Older campers (Tigers, Lions, and Eagles) staying two weeks or more will spend 1-2 nights on the island – waterskiing, wakeboarding, and kneeboarding by day and sleeping under a canopy of stars by night.