Today at Camper Orientation, we reviewed the important friendship skill (especially when you're at a new place!) of introducing yourself to others. Campers practiced introducing themselves to a camper in another cabin group (since they already met everyone in their own cabin group yesterday) and then introducing their new friend to one of the friends they've already made in their own cabin group.
As a camp, we set the goal of introducing ourselves to three new people today. We're already making friends here at GAC!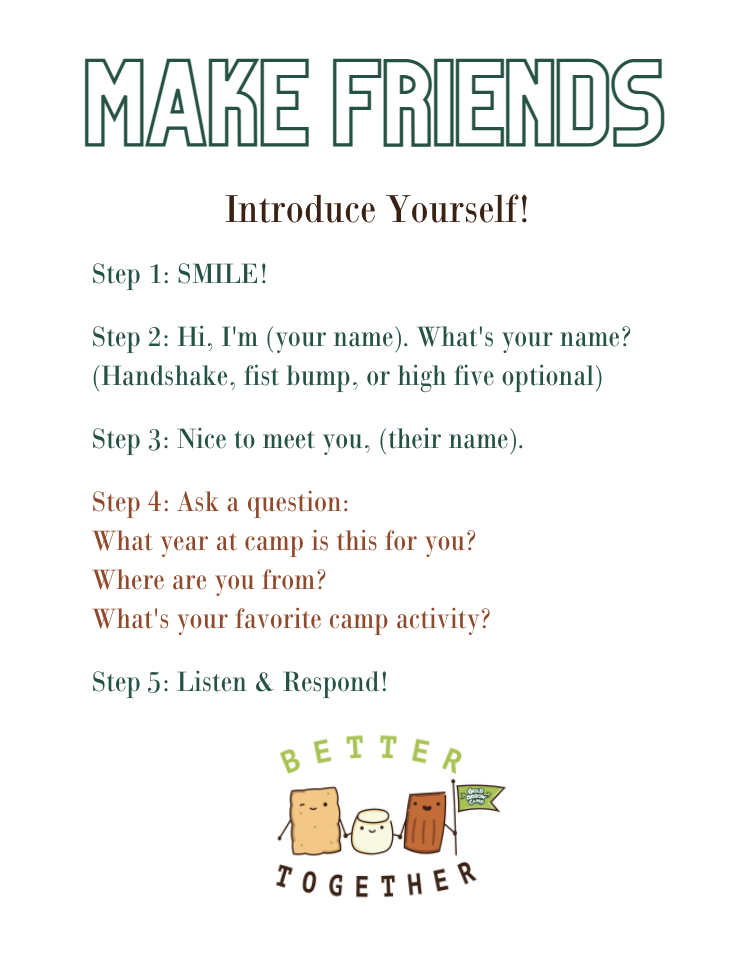 7 Simple Steps to Teach Kids to Introduce Themselves
Each session at camp, we talk about and practice friendship skills. One skill that is really helpful in making friends is learning to ask questions. Questions help keep a conversation flowing and help us get to know others better. Here's Sunshine talking about why this is an important social skill our kids need to practice:
We have campers brainstorm – with their cabin groups – two or three questions that would be fun to ask their friends. We type up all of the questions and put them on index cards on large rings for each cabin group. These question rings stay on our dining tables as a helpful tool for campers to connect with one another.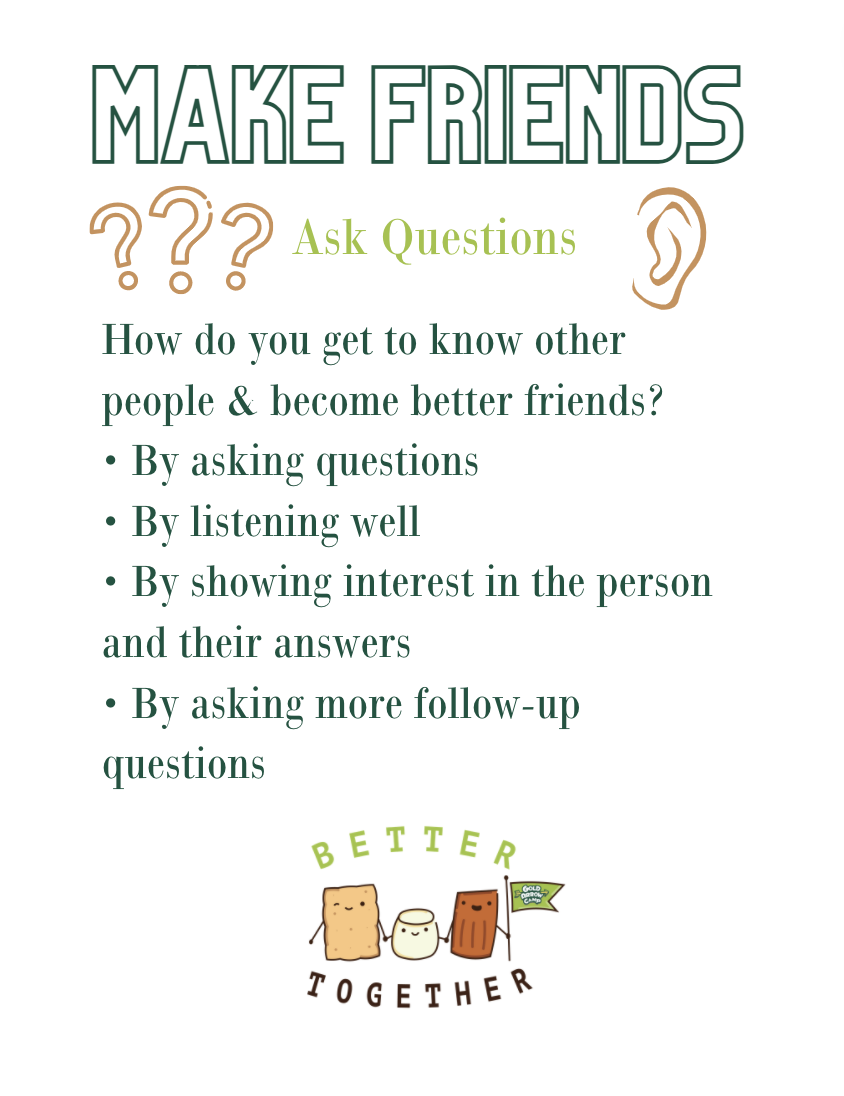 All summer long, we use the questions to spark fun conversations.
If you'd like to use the questions at home, you can download them here.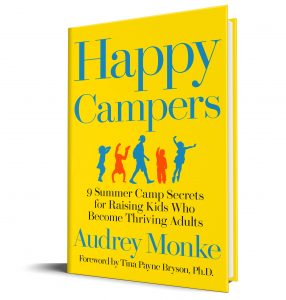 Download Sunshine's "Questions for Connection," one of many helpful resources from her book HAPPY CAMPERS: 9 Summer Camp Secrets for Raising Kids Who Become Thriving Adults.
36 Questions to Get Closer to Someone You Love
Excerpt from Camp Secret #9: Coach Kids to Better Friendships
(Happy Campers: 9 Summer Camp Secrets for Raising Kids Who Become Thriving Adults)
Why Kids Make Their Closest Friends at Camp
The great outdoors can be a great experience for children only if they know how to live and play together in a cooperative and collegial manner.
—Anne (teacher and camp parent)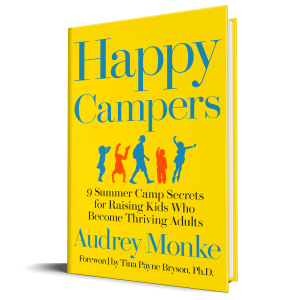 Why do campers and alumni frequently say that they consider their camp friends, many of whom live far away and they see for only a few weeks each summer, their closest friends? Most camp experiences are intentionally set up to foster friendships as one of the top priorities, if not the top, priorities. At schools, on sports teams, and in other settings, there are usually other goals for kids that supersede social growth and fostering friendships. But at summer camp, making friends is the overarching and most important goal, so we take it seriously.
Kids who are socially adept and good at making friends thrive at camp, just like they do in all their other social settings. But it is the kids for whom social interactions are more challenging, whose social life presents a daily challenge, who have benefited the most from their camp experiences. Because counselors view themselves as their campers' "Friendship Coaches," understand their important role in helping campers learn to form close relationships, and provide ample opportunities for practicing, campers often improve their social skills while at camp. Counselors assess kids' skills, identify social strengths and deficits, and use proven coaching techniques to encourage campers to learn and practice important friendship skills. Conversations about friendship are prevalent at camp, friendships are celebrated, and continuing connection outside of camp is encouraged. Many kids report that their camp counselors are the first adults who ever talked with them about making friends and being a good friend.
Happy Campers: 9 Summer Camp Secrets for Raising Kids Who Become Thriving Adults (Hachette, 2019)
Sunshine Parenting Posts & Podcast Episodes about Friendship Skills
Friendship, The Gold Of Childhood
Creating Connections: Making Friends At Camp And Beyond