A kid today can likely tell you about the Amazon rain forest – but not about the last time he or she explored the woods in solitude, or lay in a field listening to the wind and watching the clouds move.
-Richard Louv, Last Child in the Woods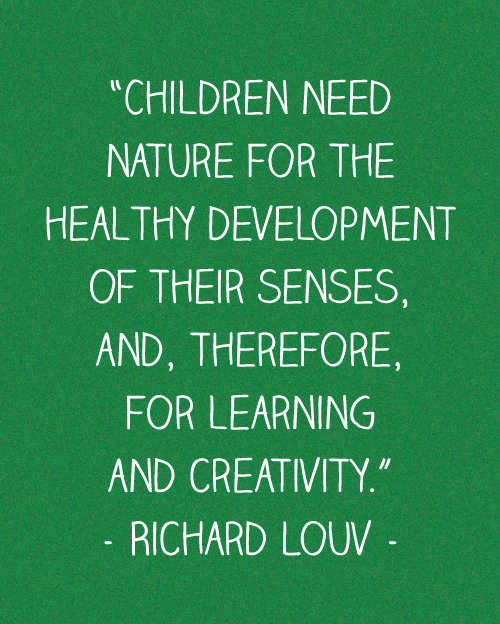 At GAC, "getting outside to experience the awe of nature" is one of our core values. Many of our campers, who primarily live in cities or suburbs, have never had the opportunity to live in and experience nature up close. The rustic set-up of our living areas, which are large tents on wood platforms, allows campers the feeling of being close to nature throughout their stay at camp. With no electricity (and the distractions inherent with being plugged into technology), campers truly get to experience living outdoors. From their tents, campers can hear birds chirping, the water running in the creek, and the breeze rustling the tree branches. Evenings include relaxing chats and stories around the campfire while the sun sets and the stars come out overhead.
Campers experience the wonder of nature from the moment they arrive at camp, but there's just nothing quite like being really far from "civilization" and even further out into nature. Because we've experienced how life-changing it is for campers, getting our campers even deeper into the woods is also a priority. With even fewer distractions than what they experience at main camp, our backpacking program serves the purpose of getting our campers completely immersed in nature. For campers who have completed 4th-5th grades (our "Tigers" age group), their cabin group is scheduled for a one-night overnight backpacking trip. Campers get to experience exploring, sleeping, cooking, and living in an even more rustic setting than their camp tent home. I wrote about one of these magical Tigers' backpacking trips in my post, "Nature Pees and Lanyard Fishing Poles." Our older campers, the Lions and Eagles (who've completed 6th-9thgrades), have the option of signing up for a backpacking trip, one of the most popular choice options for their free choice days.
But a highlight of the two-week session for our youngest campers (grades K-3), and their version of "backpacking," is Bears' Adventure. This one-night trip allows campers to experience sleeping outdoors under the stars and cooking over a campfire. Campers' luggage is taken for them to the campsite, so they are not technically "backpacking," because they have no pack to carry. With just their water bottle and their positive attitudes, they set out from camp singing and talking on their hike. Once they get to their destination, which feels far from camp (although it is less than a mile away), they are rewarded with a spectacular view of Huntington Lake and the surrounding wilderness area. They truly get the feeling that they have been on a long, adventurous hike.
The best part of Bears' Adventure is the free time kids get to play and explore the area. For many campers, the longer sticks provide the perfect start to a fort. Others enjoy laying on their sleeping bags talking with friends or silently watching clouds move overhead. Some participate in crafts and games while enjoying being outdoors. For many of these kids, Bears' Adventure is their first experience "roughing it," and they absolutely love it.
When they hike back into camp the morning after their Adventure, our Bears' campers stand a little taller. And their dirty, smiling faces are the best indication that they have experienced the awe of nature.