Sunshine Visits Chandler School This Thursday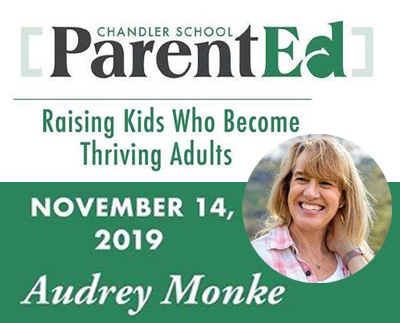 This Thursday, November 14, 2019, Sunshine will be spending time with parents and friends of Chandler School in Pasadena, CA. Her talk on "Raising Kids Who Become Thriving Adults" is part of their ParentEd series, which also features two of Sunshine's favorite parenting educators – Tina Payne Bryson, Ph.D. & Julie Lythcott-Haims.
If you are in the Pasadena area and want more information, please click here. We hope to see you there!