Remembering Estaline Watkins, Who Helped Start GAC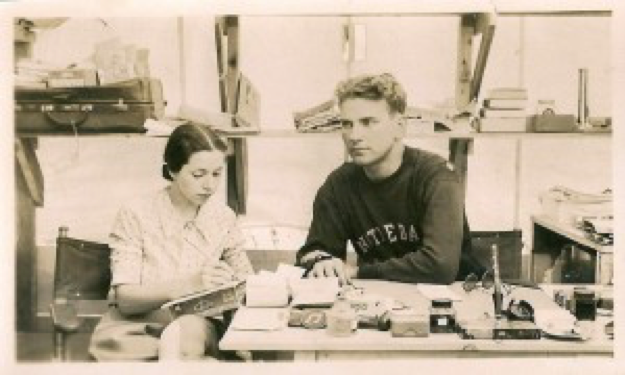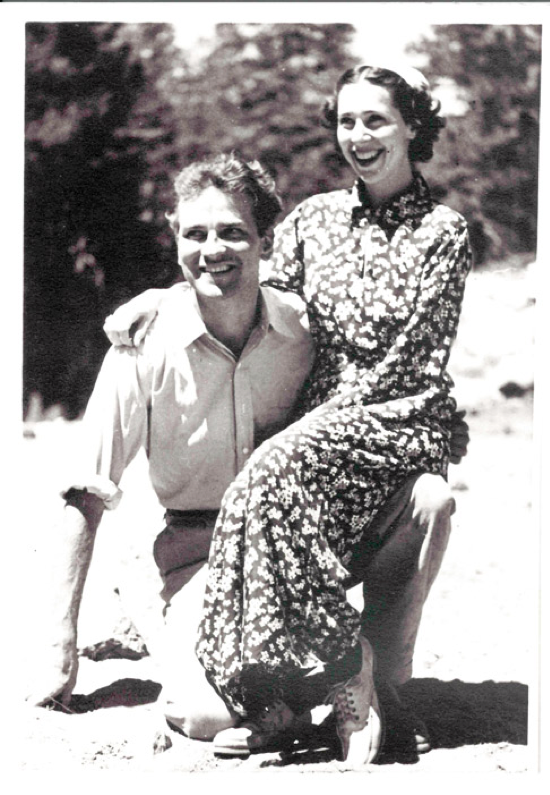 Estaline Watkins (1906-2014) was Manny Vezie's first wife and was instrumental in helping Manny realize his dream of starting Gold Arrow Camp. Estaline passed away in Redding, California, on November 11, 2014, at the age of 108.
Manny and Estaline met while both worked summer jobs at Yellowstone National Park. She was a talented musician, dancer, and horseback rider who loved the outdoors. A graduate of Northwestern University with a degree in music, she taught briefly while waiting for Manny to complete his education at Notre Dame. The two married in 1931 and immediately moved to Southern California to start a life and family. Manny had a law degree, but Estaline said it was work that never really "stirred him." Throughout their early years, he had talked often with Estaline about starting a camp for boys. When he came home from his first day of work in a law firm, he told her, "I can't do that. Let's start a boys' camp." She said, "I'm ready."
In the early years of Gold Arrow, Estaline did just about everything to support Manny's dream. "I was the cook, dishwasher, clothes washer, secretary, happy helper," she wrote. In the off-season, she earned money as a dancer at Graumann's Chinese Theater to help finance camp and support Manny and their young son, Krieg Stanton Vezie, born in 1932. She had two other children with Manny: Diana, born in 1940, and Tim, born in 1941. For over a decade (1933-1945), Estaline kept the camp books, cooked for the campers and staff, and taught the boys "how to ride the ponies." She was a very important person to Gold Arrow Camp and she remembered it fondly even to her last days. She was active and sharp, playing the piano and harmonica and writing poems until the very end. We at Gold Arrow have a deep admiration for the life she lived.