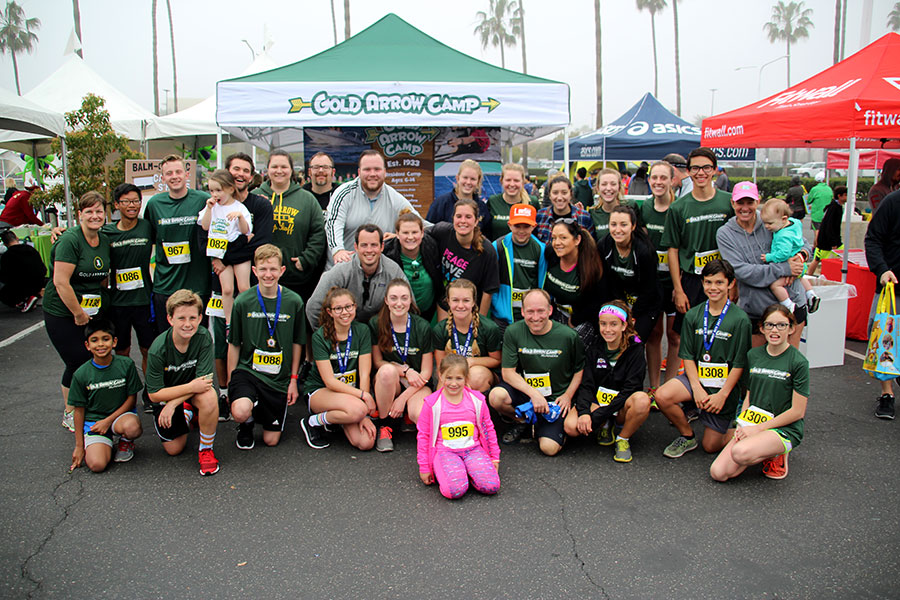 Upcoming GAC Runners Events
If you like running or walking for recreation, just want to try your local 5K race, or are a competitive athlete, GAC has a great opportunity for you. The Gold Arrow Camp Runners is a club with the goal to have Gold Arrow Campers and their families support worthy children's causes while developing an interest in running, maintaining fitness, and promoting their favorite summer camp – GAC!
All members receive a free, moisture wicking t-shirt. In exchange for the t-shirt, you must promise to send us a picture of you in your shirt at a local race (if it's not one we're participating in). We'll put your picture and race report here on the Runners page. You can try a marathon, 10K, or a 100-yard walk. You can run, jog, or walk. There are no requirements for distance or speed. All campers who join the GAC Runners will be recognized during their stay at camp.
To join the team and get your free, moisture-wicking GAC Runners shirt, click on the link below and complete the form. All current and past GAC campers, staff, and members of their families are invited to join. Campers, please ask your parents if you may participate. Shirts will be mailed within two business days. Good luck!
Join The GAC Runners Now
Want to follow a training plan? Be sure to check with your doctor before starting any new exercise program! These are a few places that have beginner plans for training for 5K races. They are not affiliated with or endorsed by GAC:
Couch to 5K Training Plan
Hal Higdon 5 K Training: Novice
Want to race in another event and represent GAC? Great! Request your shirt by filling out the form below. Please note, shirt delivery will take 1-4 weeks dependent on size inventory. After your race, send us a picture of you running for us to put here on our GAC Runners page. Have fun!