In 2009, Gold Arrow Camp lost a dear friend. Ken "Coach" Baker (March 10, 1951 – April 5, 2009) worked at GAC as Camp Assistant Director and Director from 1981-1992 and had a huge, positive impact on many of us who are still here at camp today. Ken was instrumental in helping Sunshine purchase Gold Arrow from Jeanie Vezie in 1989, and mentored Sunshine, Monkey, Woody, Chelster, Tigger, Junior, Trapper, and many other GAC staff during their early years working at camp.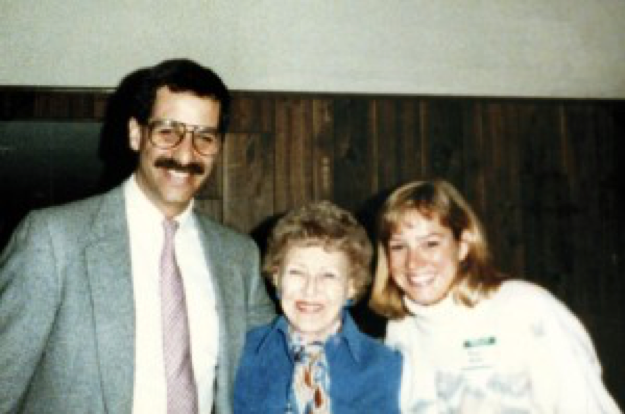 Ken had an amazing way of making even mundane tasks like picking up trash and painting buildings feel monumentally important. He had a way of clapping his hands together and giving a pep talk that got everyone fired up to do their jobs well. Ken had a near-constant smile on his face and took every challenge that came his way in stride. We all knew we could go to him with any problem and he would help us figure out how to fix it.
To honor Ken, in 2009 we established "Coach's Award." This award has been given each year since to a leader at camp, nominated by his/her peers, who motivates others through positive leadership and encouraging words and exemplifies Ken "Coach" Baker's dedication to GAC's vision.
To select each year's recipient, we ask the entire staff to complete a nomination form, where they put the name of one person whom they think deserves this honor. They include comments about the person they nominate. We have such a high caliber of staff, many of whom are extremely positive and exemplify what Coach stood for, and we are grateful for the legacy he left us and that so many people at GAC are incredibly positive and motivating to others.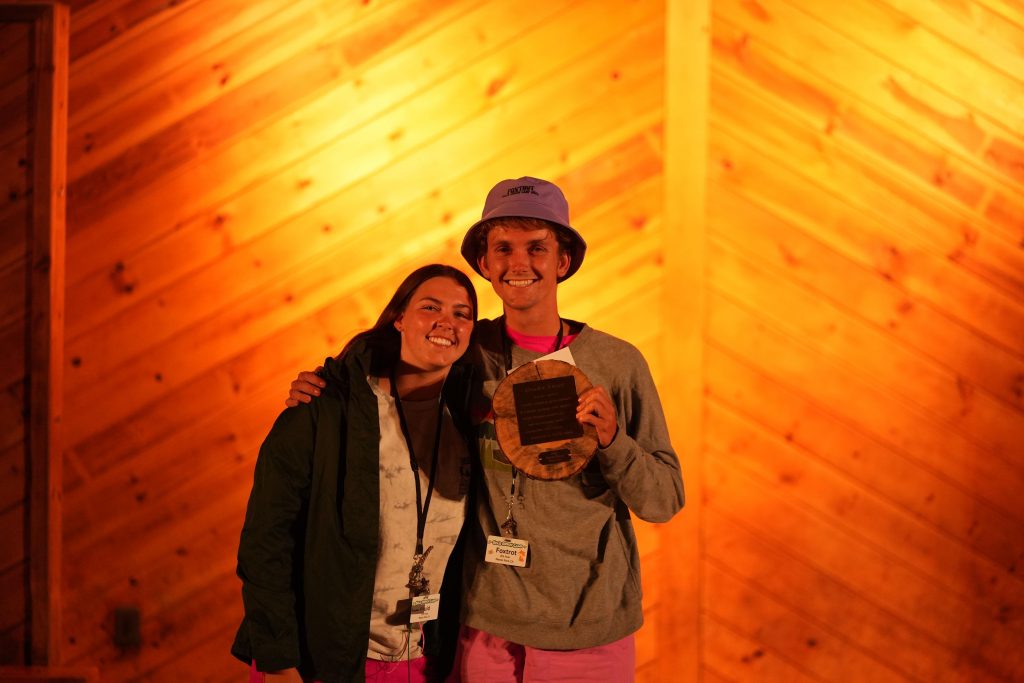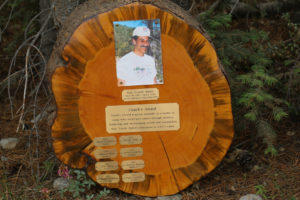 2022's recipient, Jacob "Foxtrot" Harris, stood out in those many nominations for his patient and positive leadership of our youngest campers and for his love of camp. His name has been added to Coach's Award, which hangs in our camp store.
Foxtrot has a long history at GAC. He was a camper for six years, from 2012-2017 and joined our staff in 2021. He has primarily worked as a Group Counselor for our youngest campers (ages 6-7) and has shown exemplary counseling skills. His two sisters, Sydney "Squid" Harris and Hailey Harris, are also both long-time campers. Squid is an 11-year camp veteran, with 9 years as a camper and 2 years on staff.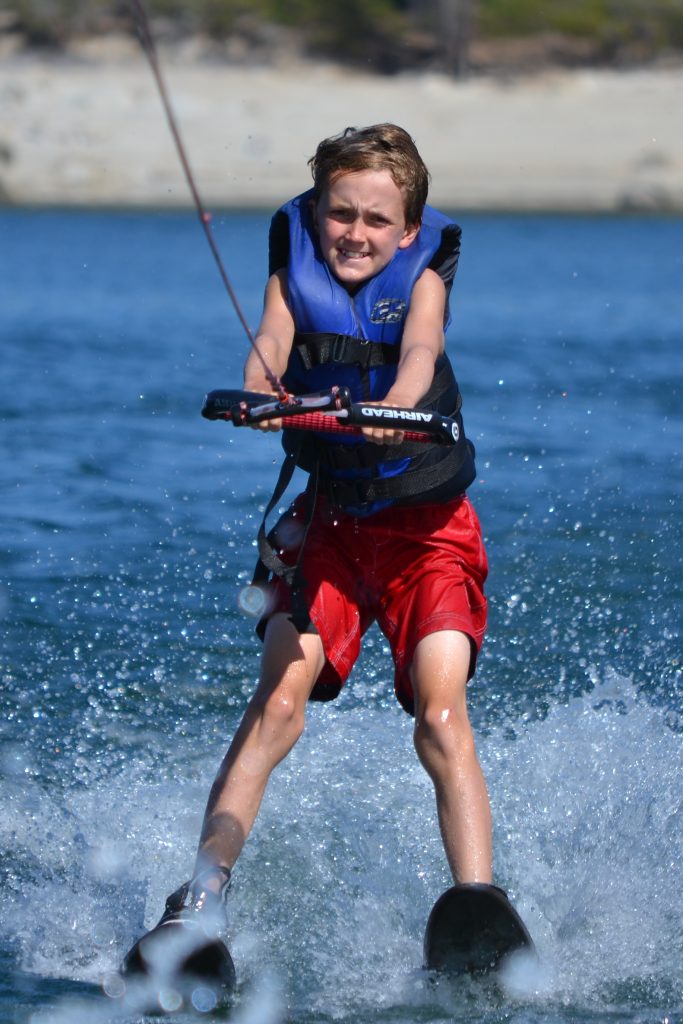 He is such a positive and happy person to everyone he interacts with. I'm sure he has tough days, but he doesn't show it. He always puts his campers first and never complains about being tired, being alone, dealing with 12 campers, etc.
If you've never seen Foxtrot interact with campers, you've been denied a real treat. He maintains focus on his campers at all times and exudes positivity, flexibility, creativity, grit, and most of all, kindness. He shows his campers, by his stellar example, how to embrace challenges, try new things, and have a lot of fun. Although Foxtrot's personality tends to be quieter and his contributions to camp sometimes play out through deep personal connections with his campers and peers, Foxtrot's legacy and impact are evident to everyone here. His strong work ethic, great attitude, and friendliness will carry Foxtrot far in this life. On behalf of everyone, I will say that we are better for knowing him and grateful that Foxtrot shares himself so fully at camp.
Foxtrot is inspiring to me. He takes difficult situations in stride. He is kind, patient, and warm-hearted. He is a great role model and helps make camp a great place. I love his work-ethic and attitude about everything. I can't help but be happy when I'm around him.
Foxtrot is such an amazing, caring, well-rounded guy. Foxtrot cares so deeply about his campers and truly embodies the GAC way. Being with baby bears is no easy job and Foxtrot somehow does it year and year. Foxtrot is amazing and camp truly would not be the same without him.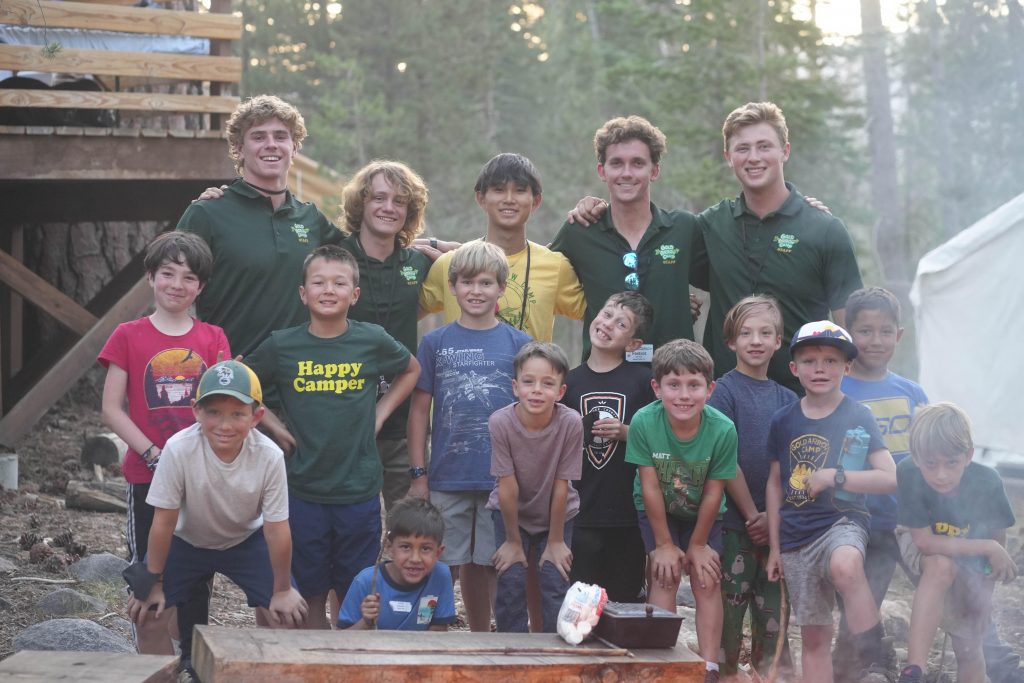 I can only imagine the energy it takes to work with bears all the time. 4 sessions seems like an impossible task, yet everytime I see you, you have a bright smile, endless enthusiasm, and a kind word to share. You work tirelessly and without complaining all while making time for other counselors. Your dedication to your campers, and leadership among other counselors is infinitely impressive. You have created such a positive atmosphere at camp and watching you work helps me be a better counselor.
He is amazing with all the campers always taking care of them in a kind manner.
When I envision a good role model for how to act both inside camp as a counselor and outside of camp as a generally good person, Foxy comes to mind. His perpetual positivity is inspiring, and his constantly good attitude that everything will be alright is something I can only hope to attain. He is the perfect embodiment of GAC.
Foxtrot has always displayed pure positivity. There is never a moment when he's down and his attitudes are contagious. He also does such an amazing job with the youngest boys as well and I genuinely don't think anyone else embodies GAC like him.
Foxtrot's innovation helped me in so many situations. He made me a better counselor through his patience, kindness, and resilience.
Such an amazing leader, to be that good with baby bears is so impressive. His dedication is amazing and so appreciated!
His patience with his bear's and his dedication to GAC is easily seen in all his actions. Listening to him tell stories to his cabin every night is so sweet. He is a great friend and person all around.