We will continue to update this page with the most current information & news.
Our plan is to provide an update each month (mid-month). If you have a question, please email your questions to mail@goldarrowcamp.com and we will address those in the next update. Thank you.
April 6, 2021

Hi GAC Community,
Provided the COVID-19 transmission and vaccination rates continue as predicted by the Governor's office in California, our state is set to open as of June 15, 2021, which – as it happens – is just in time for our first week of campers at GAC this summer!
Today California Health and Human Services Secretary, Dr. Ghaly, said in his briefing that those sectors included in the state's reopening blueprint (which include resident camps like GAC) will be allowed to "return to usual operations in compliance with Cal/OSHA requirements and with common sense public health policies in place, such as required masking, testing and with vaccinations encouraged."
We are still waiting for the specific guidelines for sleep away camps, which were promised to California camps by March 31, 2021. Those state guidelines may never come; however, our operational plan will still be subject to approval from our county health department.
We will continue to be required to follow health department guidelines regarding:
• Masking
• Testing
• Distancing
• Travel precautions
We understand that for some of you, specific policies may impact your decision to have your child participate in GAC this summer. We are sorry that we don't have complete answers at this time. We appreciate your continued patience and trust in us as we plan for various contingencies.
Here is what we can say for sure at this time:
We WILL be offering bus transportation from Southern California, Northern California, and the Fresno Airport. We do not know specific bus stop locations, capacity, or cost. Stay tuned.
There WILL be COVID-19 testing requirements for all campers. We are researching various options at this time. Stay tuned.
Campers and staff WILL be wearing masks in those instances where distancing from other cabin groups cannot be maintained.
We WILL be asking each camp family to utilize common sense precautions in the time before traveling to and arriving at camp in order to keep our entire community safe.
If you have questions about your specific situation or would like to postpone your child's camp attendance to next summer (2022), please give us a call this week.
Thank you again for your patience and support.
We're confident that we will have a safe, healthy, fun-filled summer at GAC in 2021.
We are better together.
March 31, 2021
We continue to wait for resident camp guidelines from the California Department of Public Health (CDPH). We expect the state will provide us this information soon. When we receive and have time to study the state's guidelines, we will update and share our plans for procedures and protocols this summer. We know you're anxious for more information and we will post an update here once we have those guidelines. Please note that even with the impending guidelines, changes are likely in the coming weeks/months as the pandemic evolves. If you're not comfortable with the possibility of what those changes might entail, you may want to transfer your child's enrollment forward to 2022.
March 12, 2021
We received good news this week. The California Department of Public Health (CDPH) has included sleepaway camps in businesses that are permitted to open (with COVID restrictions in place) this summer in counties that are in red, orange, or yellow tiers. The Director of CDPH also told a group of camp leaders that we can expect guidelines for resident camps by the end of this month.

Unless an unlikely shift occurs in COVID-19 transmission rates in Fresno County, Gold Arrow Camp will be permitted to operate this summer. However, until we receive the state guidelines for sleepaway camps, we still don't know the specific procedures we will need to follow this summer, and we won't have all those details until the guidelines are released. 
We are encouraged by reports of increased vaccine availability and the dramatic drop in COVID-19 transmission rates across California. We are optimistic that these trends will continue and will lead to eased restrictions and a return to more normalcy for all. Our US summer camp staff have been included in the CDC tier with education and childcare workers, and most of our staff will be fully vaccinated before camp starts. 
We appreciate your continued patience and flexibility. While we would love to provide you with all the details about modifications we will be required to make this summer, we cannot do so until we have the guidelines. Be assured that GAC will continue to meet the highest standards in the industry for our camper and staff members' health and safety.
Most of the questions we have received from parents since our February update have been regarding transportation, including:
Will the camp provide bus service to camp?
We are currently optimistic that we will be able to provide some form of bus service from northern and southern California. Regarding bus stops, if bus transportation is allowed, it may be necessary to consolidate bus stops or increase the number of buses in order to allow for required spacing, which may impact the cost of those services for families wishing to utilize transportation options.
Can my child fly to the Fresno airport and be transported to camp from there?
We may be able to accommodate campers who wish to fly in from out of the state or the country, but this will depend on the guidelines, which may contain restrictions on travel from specific areas.
If we are flying from out of the country, is there any isolation period required in California before dropping off my child at camp?
The California guidelines may have specific transportation and/or isolation requirements, and we do not know what those will be at this time.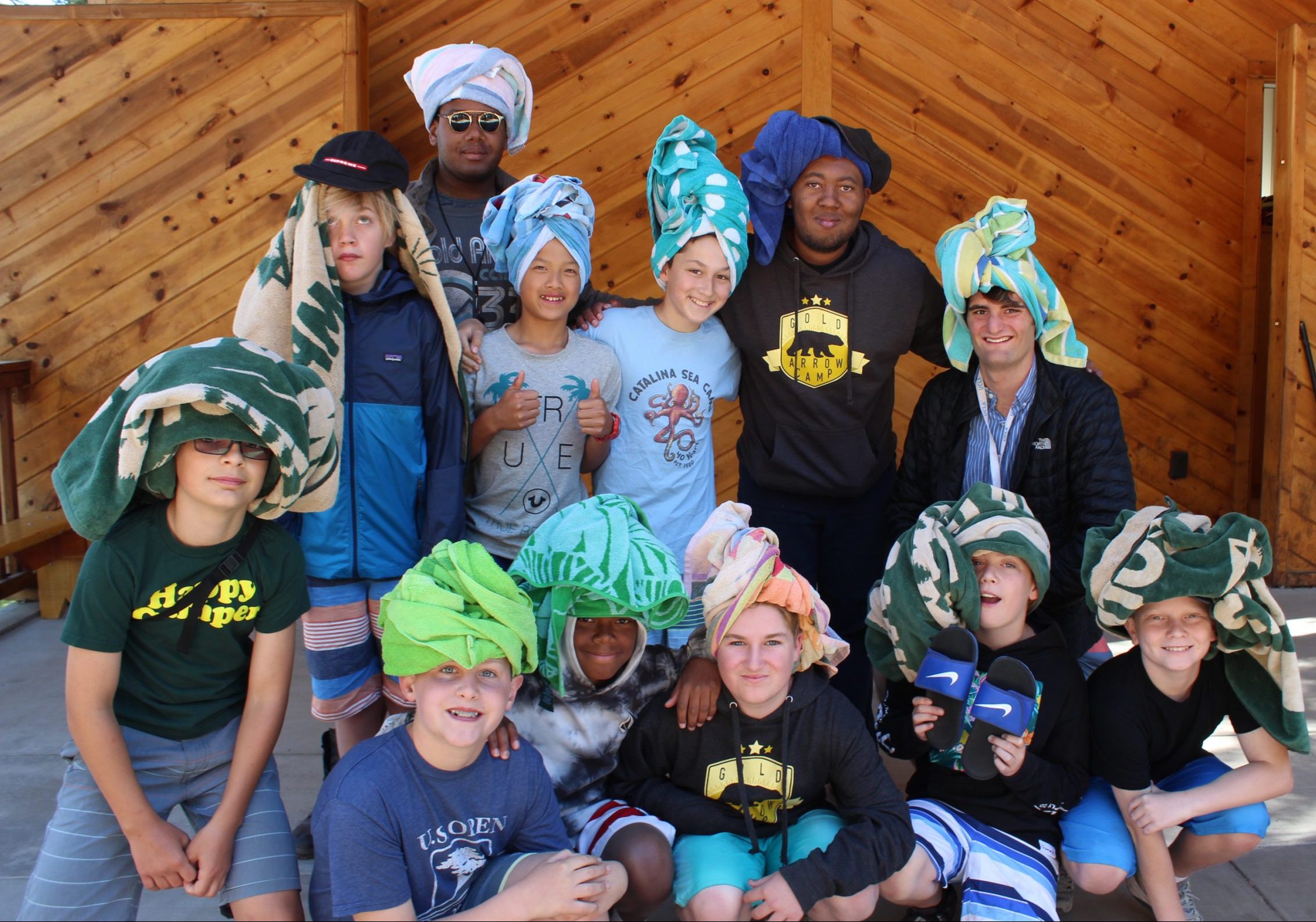 February 17, 2021
We continue to wait for resident camp guidelines from the California Department of Public Health. This information will help us define our policies and procedures for this summer and address specific COVID-19 related questions from our camp community. We appreciate your patience in this process.
Answers to the questions below are current as of February 16, 2021. Our policies and procedures are likely to change in the coming months based on the prevalence of the virus and evolving state and county health guidelines, so check back here regularly for updates.
Here are two questions from camp families since our last update: 
If we fly to Fresno, do we have to go with our kids and get them to camp or will there be transportation from the airport?
Many of our camp families have asked about transportation to/from camp and when will we have definitive answers. At this time, we do not know what transportation we will be able to provide. We will follow state and local health department guidelines in place this summer regarding transportation. While we continue to hope that we will be able to offer charter bus transportation (from our bus stops in northern and southern California and the Fresno airport), we do not know at this time whether that will be allowed. We understand that transportation options are an important consideration in your summer planning and we will let you know as soon as we have more information to share.
Why are masks not mandatory for everything except water activities? There is no question that masks work and increase the safety of the environment.
Because our cabin groups (8-10 campers with 2-3 counselors) live and eat together, it is basically their "family group" while they're at camp. They will not be required to wear masks while eating, sleeping, and being with their own group. When campers will be within 6 feet of campers and staff outside of their group, they will likely be required to wear masks. Exact mask requirements will be dictated by state and local health guidelines in place this summer.
January 19, 2021
As we've learned over the past 10 months, it's difficult to predict what will be happening with the COVID-19 virus from month to month. We remain optimistic, with the distribution of vaccines now beginning, that life will start to look closer to normal this summer.
Over the next six months, we will continue to assess our policies and protocols, providing you with monthly updates and current answers to some of the questions you may have. Our hope, like yours, is that by this summer not all of these measures will be necessary. We remain prepared to operate GAC under the health guidelines that are in place and recommended for residential summer camps for 2021.
Answers to the questions below are current as of January 19, 2021. Our policies and procedures are likely to change in the coming months based on the prevalence of the virus and evolving state and county health guidelines, so check back here regularly for updates. We appreciate your patience and flexibility.
If you have questions not covered below, or you need clarification about anything, please give us a call at 1-800-554-2267 ex. 0 or send us an email. We will be in touch with our enrolled camp families regularly with updates about the summer of 2021 and will update this page monthly.
Will campers need to be tested for COVID-19 prior to coming to camp?
We anticipate asking all families to provide us with a recent negative COVID-19 test result. We also will require that campers and their families use appropriate COVID-19 precautions in the 14 days prior to camp. We will provide specific details at least one month before each session.
Will campers be required to be vaccinated prior to arrival at camp?

We anticipate that most or all of our adult staff members of our camp community will be vaccinated for COVID-19 prior to their arrival at camp. At this time, it doesn't seem likely that vaccines for COVID-19 will be available for children by summer. We will provide up-to-date details prior to your camper's session and will follow CDC and Health Department recommended vaccination guidelines for schools and other youth-serving organizations.

Will you offer bus transportation to camp?

While we hope to offer our normal bus transportation from southern and northern California, there is a possibility that we will not be able to offer this transportation and parents may need to drive children to (and maybe from) camp. We are considering many options, including having more buses leave from (and to) each bus stop, so that campers can be spread out on each bus and assigned seats with other campers in their cabin groups or their larger age group cohort. If we do offer bus transportation, masks may need to be worn while on board and the cost may be increased due to needing more buses to transport different age cohorts of campers.
Can campers fly from out of state or out of the country to camp?

At this time, we do not know what travel restrictions or requirements will be in place this summer. Campers from out of the area may need to enter California 14 days prior to the beginning of the session, responsibly isolating for the next 14 days, then presenting a negative COVID-19 test result prior to arrival at camp. This is a very weighty requirement, and our hope is that requirements will be less onerous by summer. 
Will campers need to wear a mask while at camp?

Campers will need to be prepared to wear a mask during certain times, such as when they are indoors (Wellness Center or Restrooms) or when six feet of distancing from others outside their group cannot be maintained (such as during entry/exit onto the Dining Porch). Campers will not need to wear a mask within or around their cabin group or while participating in most camp activities.
Will GAC still have large all-camp events like dances and Big Campfire?

Yes, we will have dances and nights where cabin groups will perform skits and songs. We anticipate needing to break some all-camp events into smaller ones. We already have many events for subgroups of campers based on their age group (Eagles, Lions, Tigers, and Bears).  The traditional end-of-session dance, held completely outdoors, may potentially be split into smaller dances or a larger dance that is segmented into designated dance areas by age cohort.  Alternatively, since the dance comes 11 days into each two-week session, it may be an opportunity to bring more, if not all, campers together into the same space (if camp remains COVID-free up to that point). This will depend on guidance from health professionals.
What if there's a positive test result at camp?

We will be testing symptomatic campers and staff members at camp, and isolating those individuals as we wait for results. Once an individual has a negative COVID-19 test and is asymptomatic for 24 hours, they may return to normal camp activities. A camper who tests positive for COVID-19 will be isolated, and parents will need to make arrangements to pick up the camper that same day. Closer to summer, we will know the specific quarantine and testing requirements for cabin groups and other age cohort campers and staff who were in contact with a COVID-19 positive community member.
Will I get a refund if camp is canceled or my child needs to come home early?

If the state of California does not allow us to operate this summer (see below), we will refund all tuition paid or roll over your camper's registration to the same session in 2022, as we did last year. If a child needs to depart camp early because of a positive COVID-19 test or because of a mandatory quarantine order, a prorated refund of tuition will be made. 
If you have any concerns about your child attending camp this summer because of underlying health issues in your child or family, or because you don't agree with possible changes we may need to make to our program, we urge you to consider postponing your child's attendance at GAC until 2022. We have always appreciated the loyalty, cooperation, support, and trust of our camp families. This year, more than ever, we need to be on the same team, with the same objectives, heading into summer. 
Currently enrolled families wishing to cancel registration for this summer have the following options until March 15, 2021:
(1) Forward tuition paid to a 2022 session.
(2) Receive a refund of all tuition paid.
(3) Follow our cancellation policy and support GAC's ongoing operations by paying the designated cancellation fee for the date at which you are canceling ($150 per session for cancellations received prior to February 1, $300 per session for cancellations received by March 15, 2021).
Refunds of tuition will not be given to families who decide after May 1 not to attend camp this summer because of any change in procedures or programming due to COVID-19, including, for example, modification of activities, lack of bus service, or any mask-wearing or testing requirements.
What can I do to help ensure that the state of California allows residential camps, including Gold Arrow Camp, to operate this summer?

The main barrier to GAC operating in-person for 2021 is a lack of guidelines from the California Department of Public Health. Though we are working with our professional organizations to get those guidelines released, we think that the voices of our camp families can also help. Please visit savenextsummer.com to learn how you can help urge the state of California to release guidelines for resident camps for the summer of 2021. 
Residential camps who followed EHE/ACA/CDC guidelines operated successfully in other states during the summer of 2020.Day camps located in less restricted counties were allowed to operate, and did so with great safety and success in California. We, along with other residential camps in California, want the opportunity to serve our community following recommended guidelines.
What precautions will you take regarding using common space facilities such as the restrooms, the dining porch, the Wellness Center, and the camp store?

Bathrooms: Bathrooms will be cleaned regularly throughout the day, and we will have scheduled shower times for groups (as we've had in the past). We will also utilize portable toilets that will be designated to be used by only certain groups.
Dining Porch: Scheduled, staggered visits to our open-air dining porch will keep the area less crowded and allow for plenty of space between groups. A modified salad bar and drink station with most items "grab and go" or served by our kitchen staff will reduce the amount of utensils and surfaces touched by campers and staff. 
Camp Store: The store will be open for browsing on a limited basis for one cabin group at a time. Campers can order items through the outdoor window or by using order forms. Store items will be available for delivery either with the cabin group's daily mail or to the camper directly (for items needed asap – like toothbrushes, lip balm, etc.).
Wellness Center: Our Wellness Center will continue to have different check-in areas for medications, injuries, and sickness.  
November 18, 2020
The American Camp Association (ACA) is working with an independent expert panel being coordinated by Environmental Health & Engineering, Inc. (EH&E) to provide guidelines and educational resources to camps and state and local health departments. A field guide has been developed and will be updated to provide camp directors with a practical guide and educational resources to implement specific recommendations provided by the CDC in relation to risk reduction at camps.
Gold Arrow Camp will use the Field Guide for Camps as a template to create a plan specific to GAC based on the recommendations from the ACA, as well as guidelines from the state of California. We will update protocols and procedures specific to GAC as updates to the field guide are made available. In addition to the field guide, we are awaiting resident camp guidance from California state officials.
Gold Arrow Camp has always emphasized health and hygiene at camp, even before the current pandemic. In fact, on the first day of each session, all campers are given instructions on how to wash their hands, sneeze into their elbows, and practice proper hygiene etiquette on the dining porch. The program and facilities at Gold Arrow Camp are ideal for the current conditions. Many of our procedures we already do at camp are in line with the guidelines: 
Campers stay with their own cabin group for activities, meals, and sleeping. 

Cabins of campers in the same age group engage in smaller group activities during the session (similar to cohorts).

Activities are outdoors and meals are served in an open air dining area. 

Temperature checks are administered for all campers prior to boarding the bus to camp. In addition, all campers are asked health screening questions on the first day of camp.

Our Wellness Center has isolation rooms and a separate area for campers receiving their medication.

Camp staff check the cleanliness of hands before each meal.
Enhancements to what we already do, such as adjustments to programming, grouping, meals, transportation, screening, and other areas will be communicated to our camp families and staff as we update our COVID plan based on the field guide. We anticipate providing an initial draft of this in January. In the meantime, if you have questions, concerns, or suggestions, we are happy to talk with you.
October 29, 2020
Hello GAC Families!  We hope that the school year has started well for you, whether it's virtual or in person.  What a crazy and frustrating year it has been.  This is the first time that Gold Arrow Camp has not operated in the summer since 1955, when highway construction was being finished.  And if the Covid-19 pandemic was not enough, in September, we had the Creek Fire active within the camp, threatening to destroy everything.  Thankfully, in the end, only two of our program sheds and their contents burned in the fire.  
Amid our discouragement, a highlight from this year is the overwhelming amount of support we have received from our extended GAC family.  We feel blessed receiving many generous financial gifts and notes of encouragement from many of you.  Many camp families and alumni volunteered to come help rebuild GAC when fire maps appeared to show Gold Arrow Camp burned up!
While there is always some uncertainty as Covid-19 infection rates and guidance from health officials are constantly changing, we expect to operate Gold Arrow Camp in the summer of 2021.
Our optimism is based on successful experiences from many resident camps that operated all over the US in 2020.  Also, there is good data from schools so far, indicating that in-person learning with the appropriate precautions does not result in significant transmission of the virus.
For 2021, as you would expect, the camp experience will be different in the way that we interact with each other and participate in activities.  However, although there will be changes to the schedule, the way we eat meals, or the way we congregate together, for example, we will ensure that the feeling of community at camp will continue as it always has – complete with laughter, friendships, campfires, and many fun activities. 
We are waiting on updated guidance from the American Camp Association (ACA), who is working with an environmental consulting firm on the best policies and procedures for managing Covid-19 and keeping our campers and staff as safe as possible.  We will create a plan specific to Gold Arrow Camp based on the recommendations from the ACA, as well as guidelines from the state of California.  Once completed, we will share with you our procedures for:
Camper and staff screening, including testing requirements before arrival at camp

Testing while at camp

Protocols for handling a positive test

Interactions between people within camp (e.g. cohorts, physical distancing, PPE)

Restrictions on leaving and returning to the camp during a session, for campers and staff

Cleaning and disinfection

Food service at camp

Transportation to and from camp (charter buses may or may not be an option)

Transportation during camp (e.g. Shaver Island, backpacking trips)

Activity procedures

Camp store procedures

Wellness center visits and handling sickness at camp

Communication with parents
We will continue to update this page and notify our camp community as we have more specific information in the coming months.  In the meantime, although we may not have the answer to every question, please contact our camp office via telephone or email.  We are happy to talk with you.
We are looking forward to seeing all those smiling faces we missed this year and busy working on making camp in 2021 the best summer ever:  the connections will be stronger, the cheers will be louder, the smell of the vanilla tree will be sweeter, and the stars will shine a little brighter!
August 24, 2020
We are beginning to plan for our 2021 summer sessions. In order to develop plans and protocols so that we can operate safely in-person on Huntington and Shaver Lakes next summer, we are working with state, local, and federal health officials.
As we move forward, we are also meeting with camps that were allowed to operate and did so safely this summer to learn from them about what worked in preventing the spread of COVID in their camps. We are currently only enrolling to 75% of our usual capacity in anticipation of the requirements of those guidelines. For more information on 2021 enrollment, please see our 2021 Enrollment FAQ page.
We're thrilled to be offering the Gold Arrow Teacher Academy to help teachers develop connected classrooms in this challenging time of distance and blended learning. We are happy to share our expertise in community building and fun with teachers.
Please check this page periodically for more information about our safety protocols and plans for Summer 2021 as they become available.
May 13, 2020
Regrettably, we have come to the heartbreaking decision to cancel our 2020 GAC sessions. We are sad to disappoint our campers, staff, and parents, because we know that many in our camp community have been looking forward to camp during this difficult time of loss. 
We've compiled some resources here to help you guide your campers as they process the sadness they are likely experiencing from having their lives turned upside-down from this pandemic.
In the coming days, we will send each family currently enrolled for 2020 an email with details about next steps, including your different roll over and refund options. 
View the video below to hear more about this difficult decision.
FAQ
Deposits and Refunds
Q: When will families currently enrolled for 2020 be notified about roll over and refund options?
A: During the week of May 18, we will send an email to each camp family outlining the various options and next steps.
Will you continue online programming this summer?
We are exploring different options, as we are finding that many campers and families are enjoying the Virtual Assemblies and Campfires we have been offering. We want to continue employing our camp staff and promoting fun, friendship, and growth for our campers even though we can't physically be together.  Currently, we are offering a leadership program for campers completing 6th through 12th grade. Check out our online leadership programs here.
What if my camper was supposed to "graduate" (currently in 9th grade) this summer?
We know how important it is to some of our campers to have the closure of their final summer at GAC. For this year only, we have decided to allow this group of currently enrolled 9th grade campers to attend camp and graduate in 2021.  
2021 Enrollment FAQ
For questions regarding enrollment for Summer 2021, click here.