Hello all! Can you believe it is the last month of the year already!? Here are 31 ideas to keep your kindness going through December. Have a fabulous month! You can download the printable version here.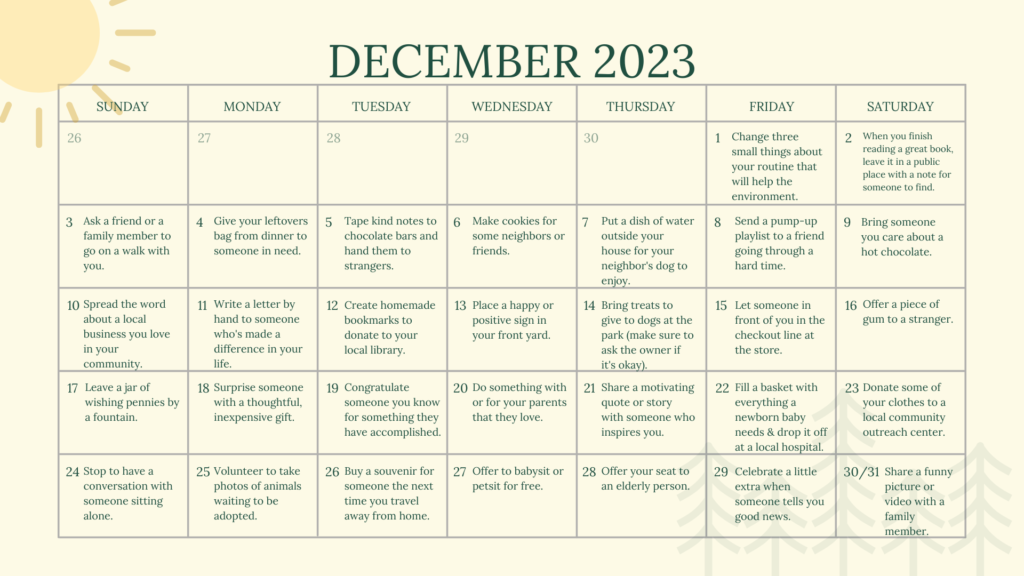 November is a great time to show gratefulness, so make sure we are showing others how thankful we are for them. Enjoy November's Kindness Calendar and you can print a calendar here.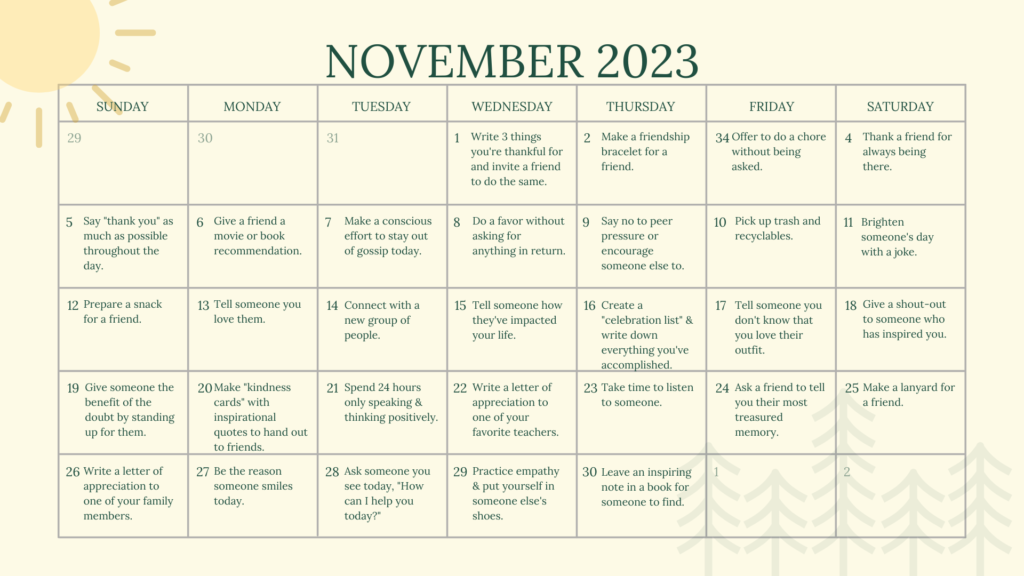 Happy September from Gold Arrow Camp! This month, we're continuing to celebrate kindness with our September Kindness Calendar. Follow the prompts each day and practice kindness wherever you go! You can download and print out your own September Kindness Calendar here.