As we evaluate our photography program, we wanted to make sure we knew what you, camp parents, wanted from the photos we take at camp. More than 200 parents responded to our survey or took part in our online photo feedback meeting. In an effort to be as transparent as possible, we are sharing that feedback with you here.
Of the survey respondents, 25% were first-year families last summer and the rest were camp families who have been with us for at least two years. Following the survey, a focus group of interested parents met for more discussion. That group also provided us with many helpful insights.
While your feedback varied, here are some highlights:
What you appreciate the most: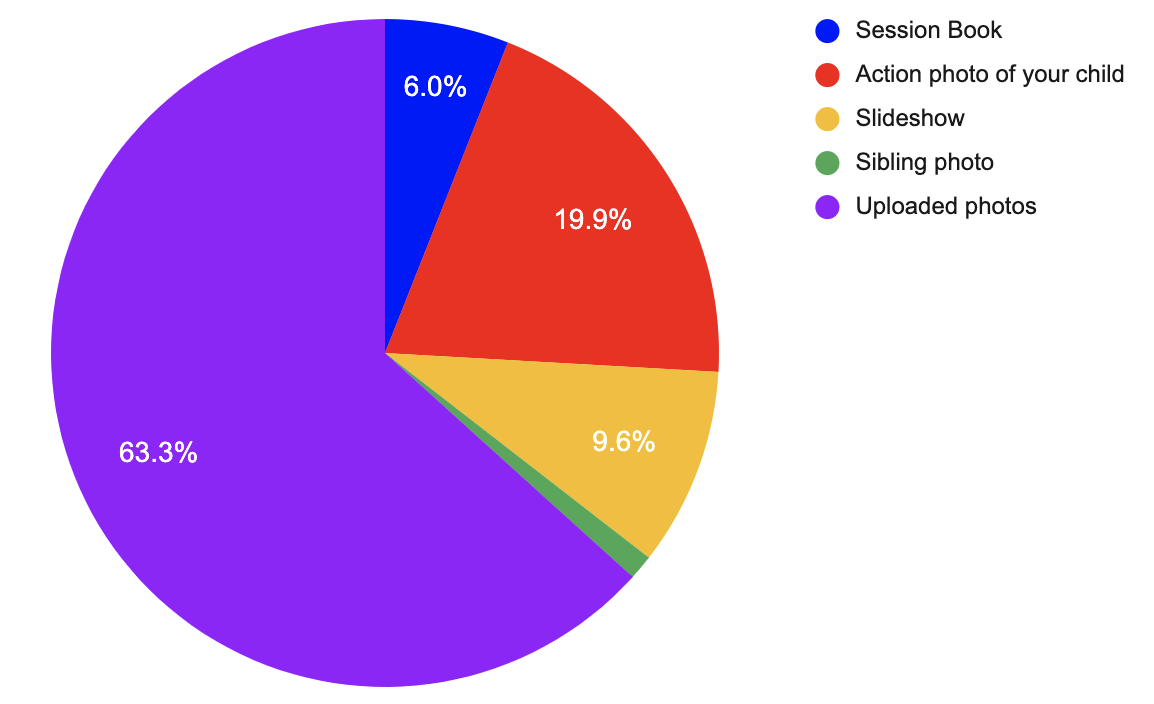 By far, the photo service you (as parents) most appreciate is our uploaded photos. You vary in how often you look at the photos, with our first-year families (understandably) viewing photos more frequently than our returning families.
How often first-year families view photos: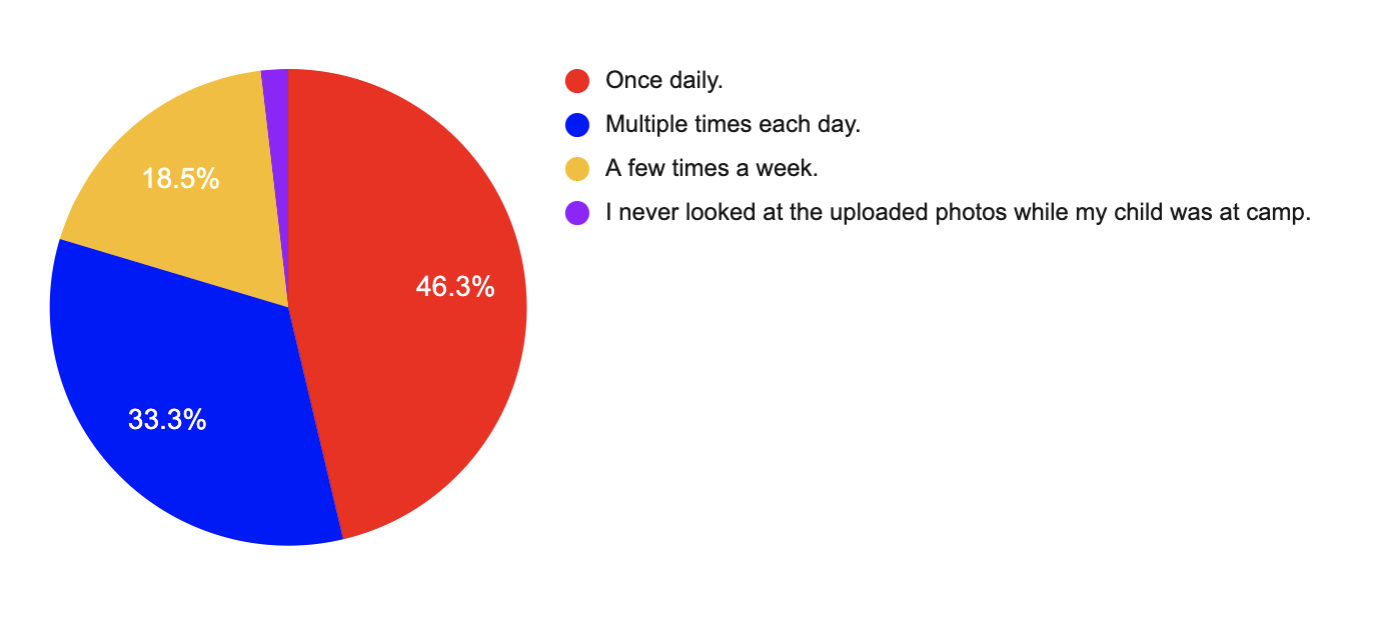 How often returning families view photos:


Some of your favorite photos include the first-night campfire photos, seeing your child at camp with his/her new friends, smiling photos with friends, especially at the camp dance, and pictures of your kids doing water sports (especially kneeboarding, wakeboarding, waterskiing, & sailing).
Here are a few of the many comments we received from our returning camp parents:
I appreciate this new philosophy and didn't realize what I was doing last summer. I did check the app obsessively to see him and there weren't that many of him, which kept me coming back hoping for more. I don't think daily photos are necessary at all. Maybe one time per week you send some out to keep parents happy. Notify us by text or email when it happens. I do love the idea of a photo book at the end of the session. Again, I appreciate you thinking about this and taking our thoughts into consideration. This is what makes your camp so great.
Please keep the daily photos…when my kids are at Gold Arrow, it is my highlight each evening to see their smiling faces, and I enjoy seeing how much fun they are having at camp.
Love your photo service and would rather have more candid shots than posed or forced photos. I just like seeing what they are doing and the beautiful scenery. I don't want my child being taken out of the moment just to get a photo to make me feel more secure. We are all good here. Plus my first kid went to Gold Arrow before you had this service so I just think it is awesome.
Parents should see the photos as a bonus, not something expected or judge whether or not there were enough photos of their child. It's about the memories for the child, not the amount of photos.