A Graduating Camper's Story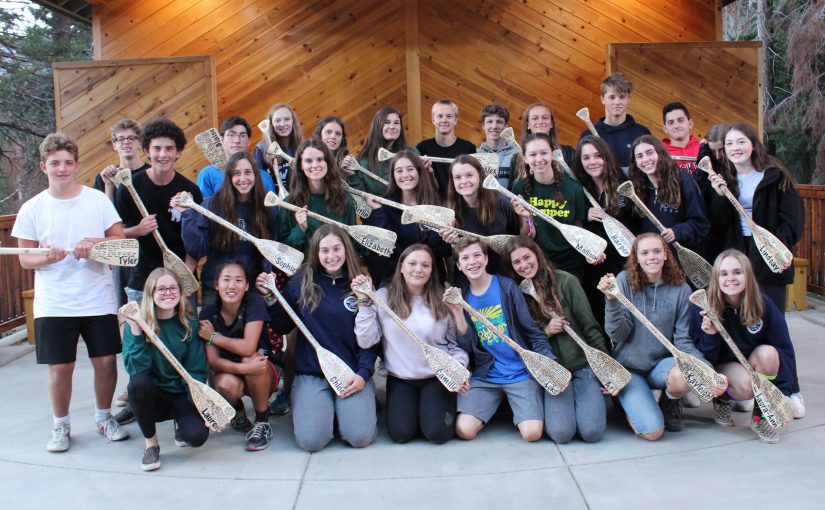 Gold Arrow campers who have completed the 9th grade take part in a special celebration at the end of their camp session. These campers and their counselor gather around a magical campfire created just for them when the rest of camp is settling into their sleeping bags. This is a milestone and tradition that campers both look forward to and have feelings of trepidation about because it signals the beginning of something new and the end of their time as a carefree camper. Each camper receives a paddle inscribed with their name and a special word selected by their counselor. Notches on the wood represent the years spent at GAC. For our graduating campers, this paddle is more than wood and inscriptions, it's the hope of what lies ahead after the many lessons learned as a camper.
Rachel Huntley, a long-time GAC camper, had this very experience last summer. Here's what she shared about camp and the graduating camper experience…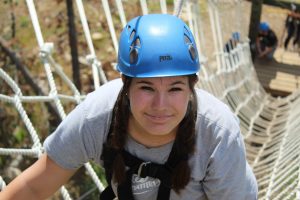 It was the night of the paddle ceremony, session 2. I didn't really know what to expect, besides me getting my paddle that night. Walking to the waterfront from the dance with my cabin and seeing Soy with a burning fire already had my eyes watery. As everyone took a seat I calmed myself down and told myself, "you'll be ok, just hold yourself together."
As soon as Soy started talking about why they use a paddle and not an anchor had me bawling my eyes out. It really showed me how throughout these past 7 years at camp I've used my paddle that didn't even exist. When the counselors were calling campers up to get their paddles, it was such an amazing moment, because every counselor said things about their camper and who they are as a person and everything that's beautiful about them. As soon as my name was called I completely lost it. I was in tears crying and trying to control myself. My counselor told me all the things that were great about my personality and what they hope I wish to peruse in the future.
At the end of the ceremony, Soy gave the star speech. I will never forget that speech. Every summer for the rest of my life when I'm not at camp I will think about how I'm still looking at the same sky that camp's looking at. I already knew from the moment I walked into GAC in 2012 I was apart of the GAC family, but from that moment on I knew that I had made my mark there and I was/am never going to leave my home away from home. I cannot wait for my adventures that hold in these next years!