GACpacking offers a week of backpacking, skill-building, and adventure for 7th-11th grade campers BEFORE our traditional summer sessions.
Dates:
June 13 – June 19, 2021
Tuition:
$2225
The Experience
GACpacking provides an introduction to backpacking skills and life on the trail in a fun and compact one-week trip. Our GACpacking program is designed to serve as a bridge between the one-night backpacking experience offered as a regular part of our camp program and the Outdoor Leadership Course.
Upon completion of a GACpacking trip, participants will have the skills and confidence to safely and enjoyably backpack anywhere they choose.

What to Expect
Campers will arrive at Huntington Lake on Sunday, June 13th. On Monday they will load packs and depart for the trailhead. The group will be on the trail Monday afternoon through Friday morning when they will be picked up and returned to camp for a warm welcome and a much deserved hot shower followed by an amazing dinner on the dining porch.
On the trail, our hikers will have the opportunity to prepare their own meals, practice map and compass navigation, apply Leave No Trace principles and ethics, participate in sustainable backcountry living, and study wildlife biology. Each day there will also be time for reflection, dialogue, and discussion. Trail days are between 3 and 6 miles and are generally at a lower elevation than Huntington Lake.

Trained Leaders
A group of at least three highly trained and experienced backpacking counselors lead the trip. Each GACpacking Trip Leader is certified in Wilderness First Aid, with extensive trip training, camper safety instruction, and knowledge of the trail before campers arrive. Each backpacking counselor has experience leading backpacking trips, including training and instruction at Gold Arrow Camp, and knowledge and preparedness for the trail.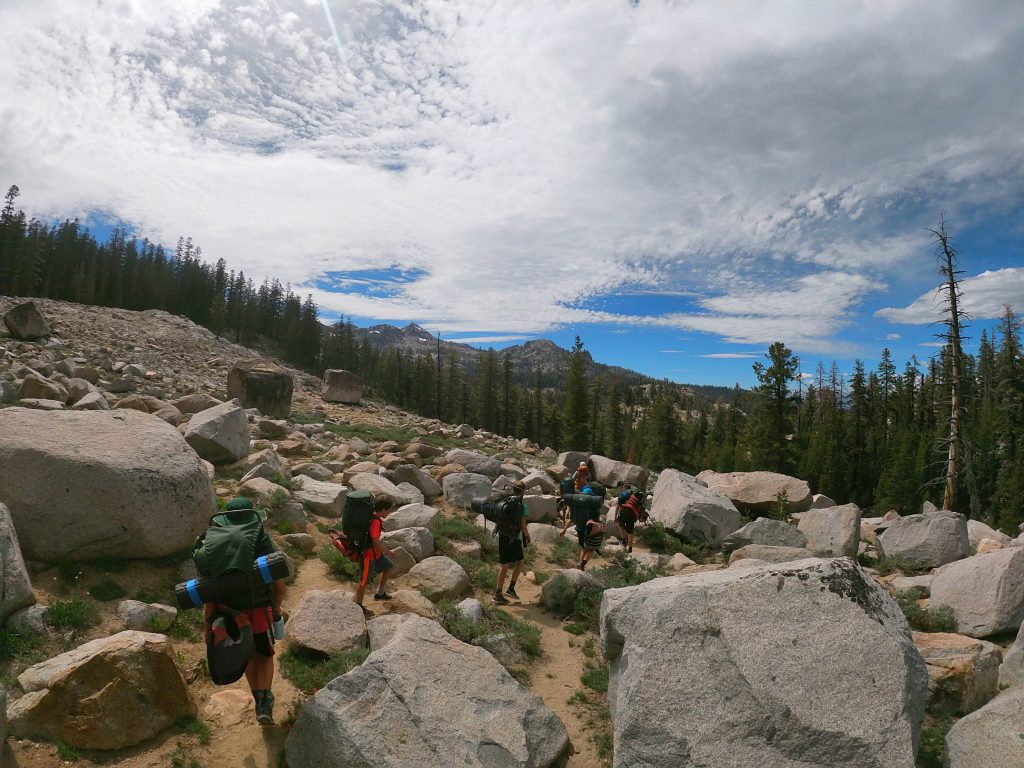 Who is eligible to participate?
GACpacking is open to campers who have completed 7th through 11th grade.